From an electro throw down at the Tote to an Edgar Allan Poe-inspired gothic art exhibition, the biennial Next Wave festival is a launching pad for some of our most exciting experimental artists.
Founded by Andrew Bleby in that most Orwellian of years 1984, current festival director Georgie Meagher says there's something of a dystopian feel to 2018's line-up. "It's always so interesting looking across the festival and drawing out the different themes, because it reflects the mood of the times, in a sense. Lots of the artists are seeing the world in a kind of crisis point or on the brink, in terms of climate change and also politics and culture as well, and that produces some pretty urgent artworks."
The 17-day celebration of creative risk opens with a massive dance party at the festival hub, the Brunswick Mechanics Institute, then radiates out around the northern suburbs, as well as heading west and south. These new voices in the Australian art scene include an Afro-futuristic storytelling session at Arts House and a visual history of the country's mosques at the Substation.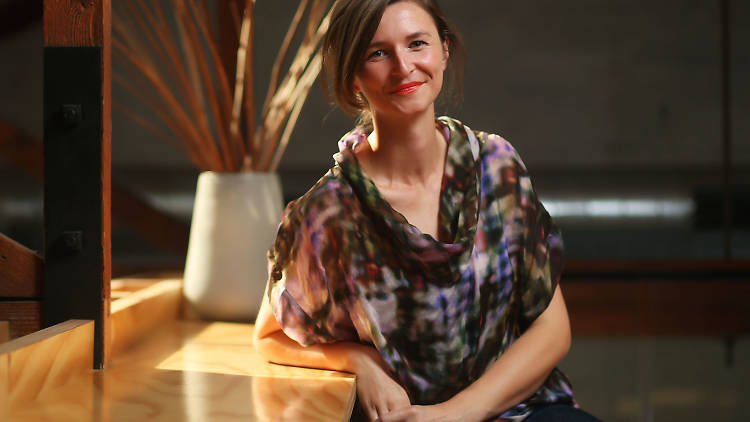 Covering theatre, dance, visual art, music and more, Meagher says the program is incredibly inspiring. "We really support the development of projects that might otherwise slip between the cracks, creating experiences that might not necessarily feel like they would be able to have a home anywhere else."
Which isn't to say that they shouldn't. Times are increasingly tough out there, even for some of the bigger, more established arts institutions. What that means is that the next generation need a little hand up. "We are so lucky because we work with all of our artist for at least six months, usually 12 to 18, in the lead up to the festival, so we have a really close relationship with them," she adds. "Through that time, we're helping them develop their work and learn all the skills that they're going to need to do big, ambitious projects in the future."
Featuring a diverse and inclusive array of artists from across the country, Meagher tips that this isn't the festival to sit and wait for the buzz when booking tickets. "All of the seasons at Next Wave are really short, blink and you'll miss it, so jump in and take a punt rather than waiting. Once you hear about something, it will probably be sold out or over."
Five essential Next Wave events
Taking over every nook and cranny of Collingwood's the Tote Hotel, Precog turns the iconic sticky-carpeted venue into a visual art explosion of an electro dance party, as led by female and non-binary DJs and performance artists.
Erupting outwards from the big bang and racing towards our mutually assured oblivion, Apokalypsis' wildly frenetic theatre performance at Newport's Substation depicts 100 historical disasters in a short, sharp 60 minutes, which Meagher promises is utterly compelling from go to woe.
Blowing up traditional Indian miniature paintings into a large-scale work encompassing video, sound and prose, artist Sancintya Mohini Simpson's Bloodlines, at Blak Dot Gallery, depicts the hidden history of women taken from South Africa to South India as slaves.
Bringing together emerging Australian and international artists at Gertrude Contemporary, Great Movements of Feeling challenges you to get in touch with your innermost emotions and think about them in a sensual way, working towards mutual release.
Joshua Pether, an artist and curator with a Kalkadoon Indigenous background from the Mount Isa region of Queensland, has created an immersive sci-fi adventure in Jupiter Orbiting. Blurring fact and fiction, it's a short, intense ride into the surreal that addresses trauma and the possibility of empathy.