Tomás Ford's Crap Music Rave Party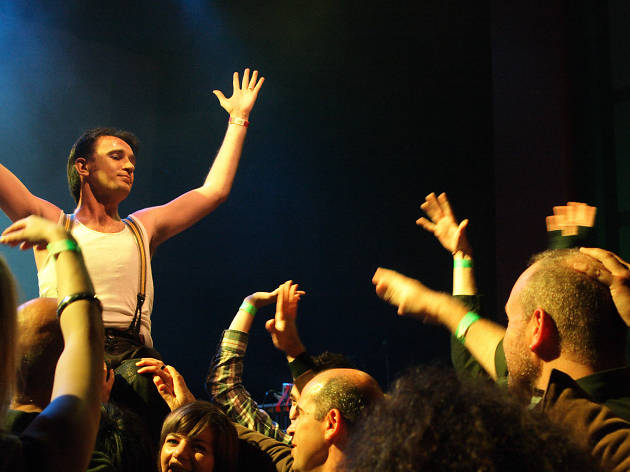 The worst tunes for the best party times can be found at Evie's Disco Diner every second month
The Crap Music Rave Party returns this October to enable all your terrible music choices. If you missed it last time around, Tomás Ford – Australia's alt-cabaret prince – will play any tune so long as it's shit. Seriously, all those songs that your average party DJ refuses to spin are fair game, so prepare for an eve of pop, dance and disco at its trashiest.
Previously the party has taken place at the Gaso and at (the now closed) Bella Union, but it's now found a slightly more permanent home with a residency at Evie's Disco Diner in Fitzroy. You can now find Ford spinning so-bad-they're-good beats every two months at the '80s-inspired venue. Expect everything from Hanson, Britney and the Backstreet Boys to John Farnham, Alanis Morissette and "that smooth jazz song from Community".
Tickets are limited and can be booked online.