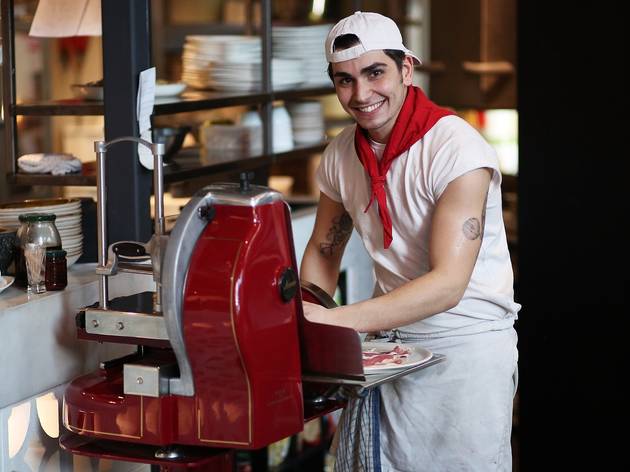 1/11
Photograph: Graham Denholm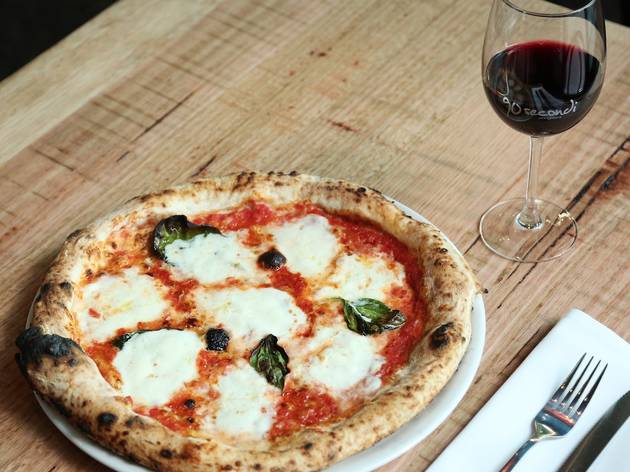 2/11
Photograph: Graham Denholm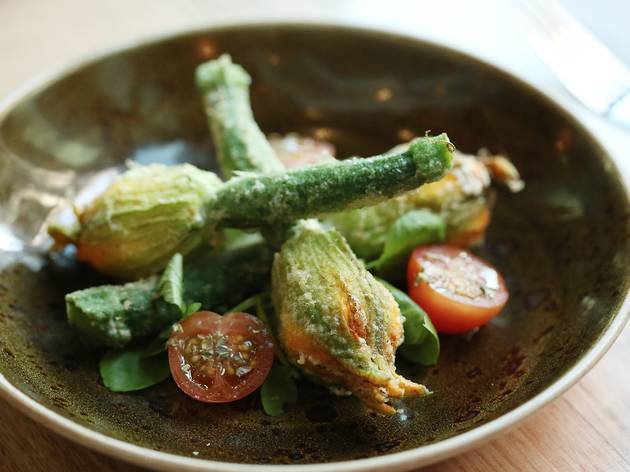 3/11
Photograph: Graham Denholm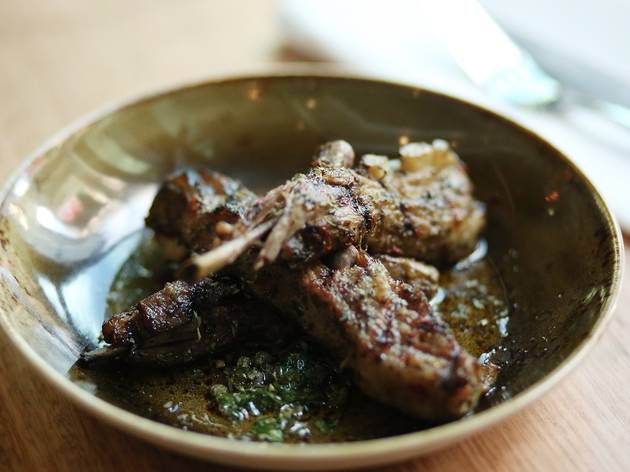 4/11
Photograph: Graham Denholm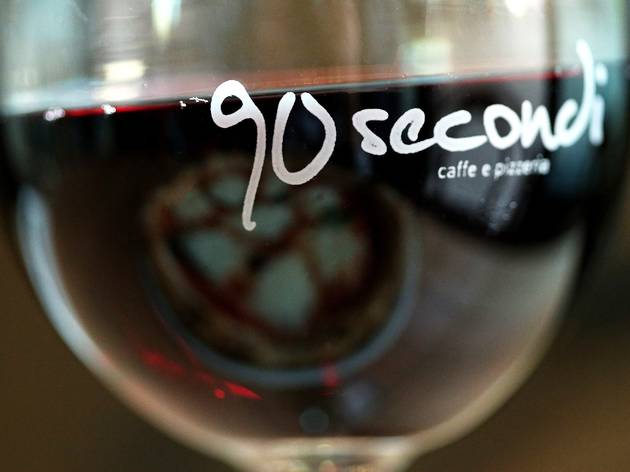 5/11
Photograph: Graham Denholm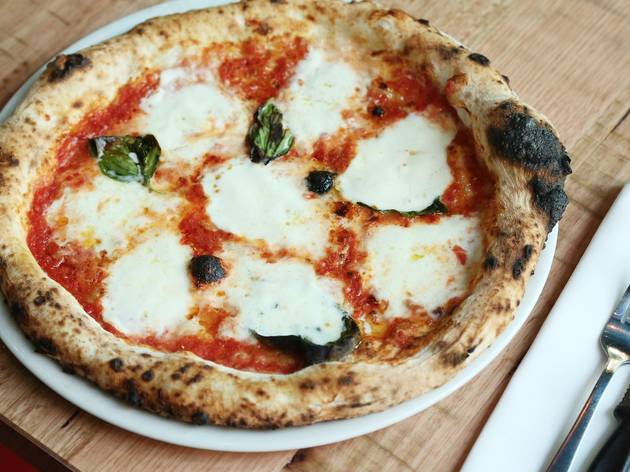 6/11
Photograph: Graham Denholm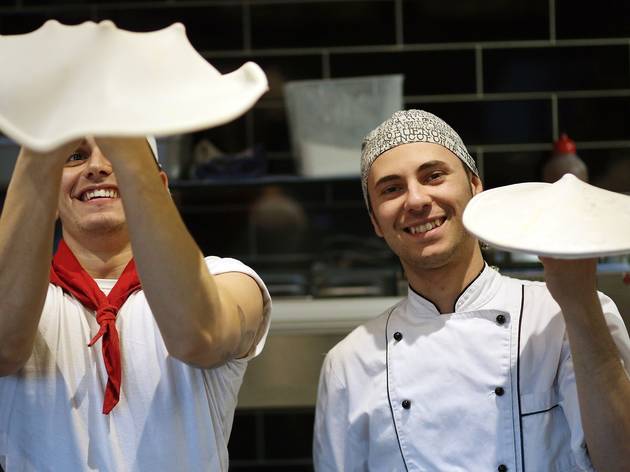 7/11
Photograph: Graham Denholm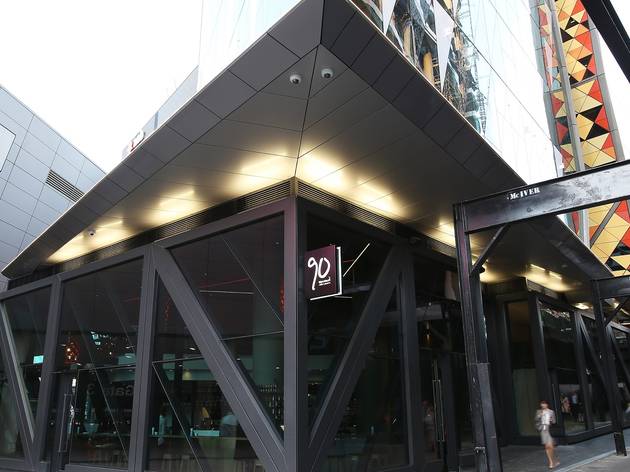 8/11
Photograph: Graham Denholm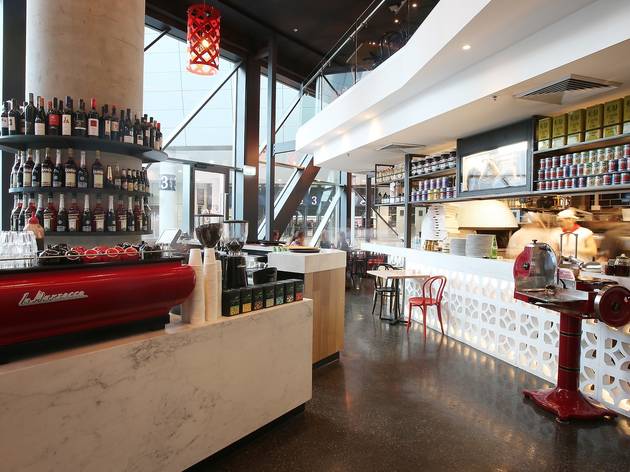 9/11
Photograph: Graham Denholm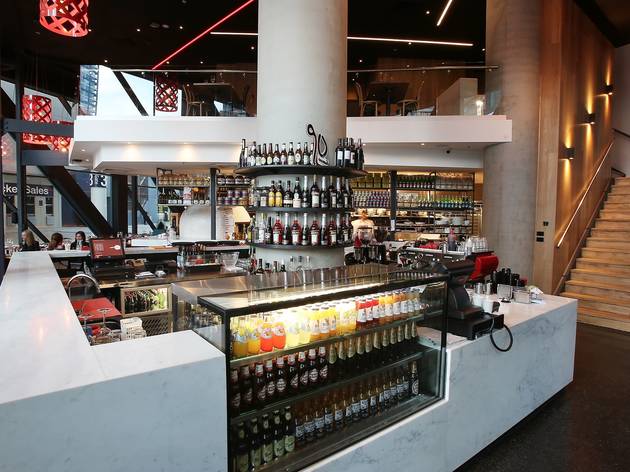 10/11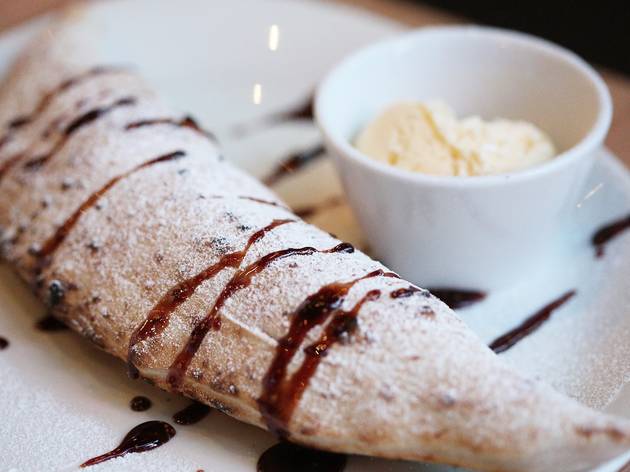 11/11
Photograph: Graham Denholm
Time Out says
Johnny Di Francesco's new pizza joint is a hit for the Docklands, though not for the whole of Melbourne
So, Johnny Di Francesco – Napoli export and owner of 400 Gradi – has opened another artisan pizzeria in the Docklands. And as you'd expect, given that this is a man who not only scorches his dough at 400 degrees for 90 seconds in accordance with the strict rules laid down by Italy's pizza police, but also names his restaurants after the process, it's the most exciting Docklands happening since the Melbourne Star broke.
Cooked in the central wood-fired oven, 90 Secondi's pizze are the kind of puffy and crunchy disks that you have to fold and eat within five minutes lest they droop and drop their cheesy burden in your lap. You can get fancy with pork sausage and porcini, but we like to keep it simple. They use the good, air freighted mozzarella and San Danielle prosciutto, which is all you really need with a slap of acidic tomato sugo. Having said that, we'd give a sweet calzone stuffed with sticky red wine-poached figs and hot vanilla mascarpone another nudge.
For NAB employees, and anyone Etihad-bound this is a godsend. There's a grab bag of nebbiolos and Peronis for pre-game and post-work drinks, and decent snacks like lightly fried zucchini flowers filled with chilli-and-mint-flavoured goat's curd. Lamb ribs are a bit mutton-y on our visit, but they're soft and crisp and not bad sluiced with a mint and parsley olive oil.
Unfortunately, it feels a bit like eating at the airport version of Movida. The two-tier room with its glittering bar, glossy charcuterie slicer and brand new bistro chairs look the part. But you're staring out at gate three of Etihad Stadium, and the service, though efficient, lacks the sincere enthusiasm you get on Lygon Street (and expect when you're paying $20 for pizza).
If you're here and you're hungry, it's the best thing around by miles. But if you love pizza, can travel, we're still all about Di Francesco's numero uno.
Details
Best selling Time Out Offers