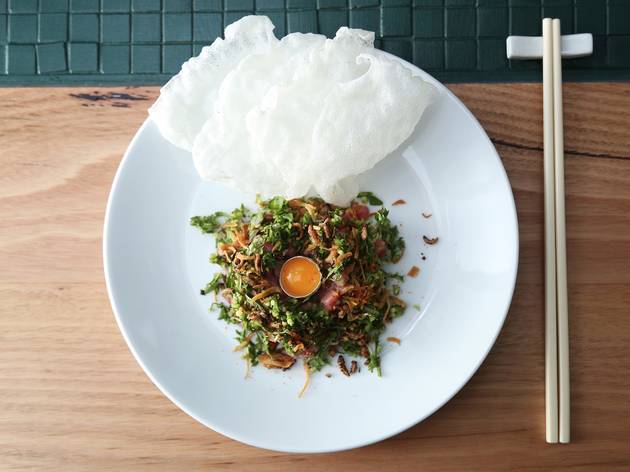 1/7
Photograph: Graham Denholm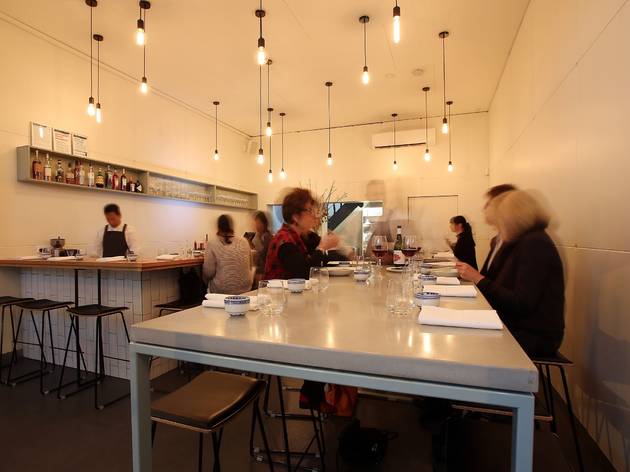 2/7
Photograph: Graham Denholm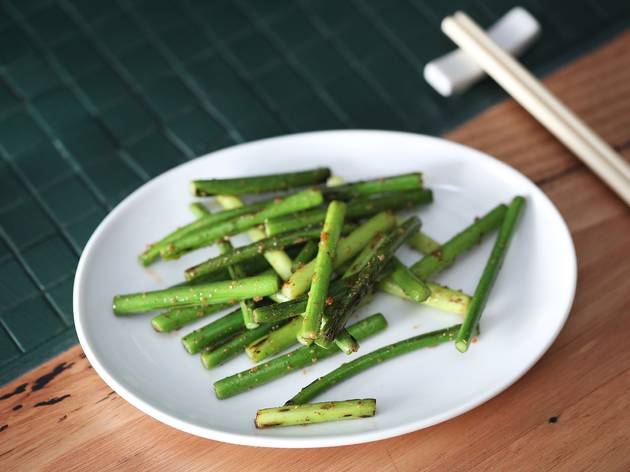 3/7
Photograph: Graham Denholm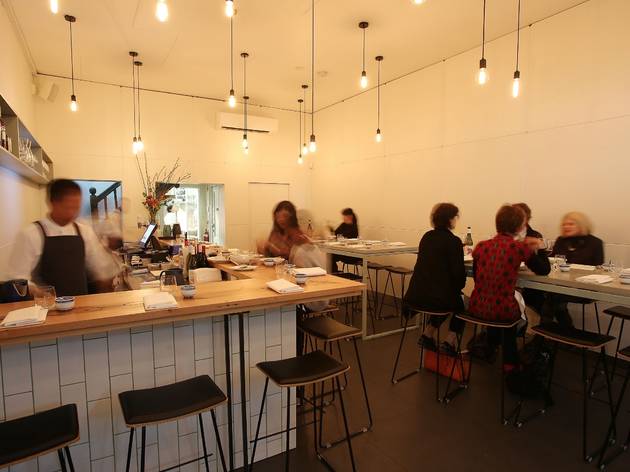 4/7
Photograph: Graham Denholm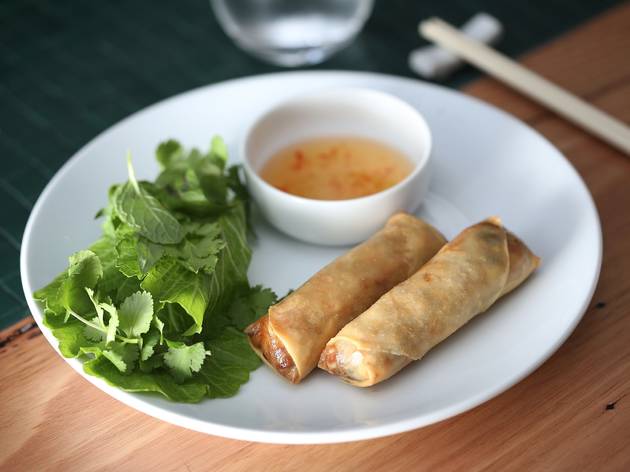 5/7
Photograph: Graham Denholm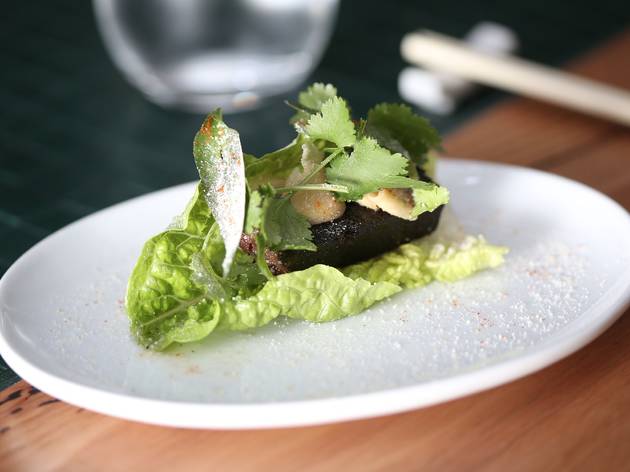 6/7
Photograph: Graham Denholm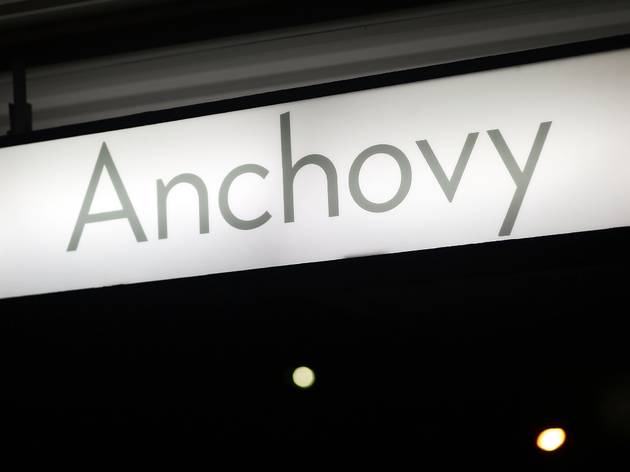 7/7
Photograph: Graham Denholm
Time Out says
Just like its namesake fish, Anchovy is small and humble but piquant and delicious. We're excited...
Some of the most interesting restaurants happen when a young chef heads out on their own after getting some serious runs under the belt in top kitchens. The result can be brilliant food in surroundings with more dash than cash – the kind of place you can conceitedly credit yourself for 'discovering', even though it's already buzzing; the kind of place that reinvigorates your faith in a restaurant scene with its million-dollar fit-outs and cold corporate heart. Anchovy is one such place.
It's an impressive triumvirate on the CV of chef Thi Le – Andrew McConnell's Supernormal and Luxembourg, Christine Manfield's late lamented Universal in Sydney, and hipster haven The Town Mouse. Influences from all three flicker across a menu at her (with co-owner Jia-Yen Lee) Bridge Road digs that sinuously nails the rather compelling beast that is modern Asian-Australian food.
One of the dishes of the year is her Vietnamese-style blood pudding, the lilting spices led by star anise coaxed out by a quick pan-fry. It's like chocolate meat wrapped in the cool crunch of cosberg (hybrid lettuce alert) with the acid brightness of a pickled ginger dressing and fresh herbs to really make it sing. Gosh it's lovely. You'll find it under the snackage part of the menu that moves on to loosely defined entrées and mains (or smaller dishes and bigger dishes, to put it in 2015 parlance).
Wickedly green garlic shoots – plenty of bite, kind of like crunchy spring onion – are wok-fried with cumin and chilli salt and are as drink-friendly a snack as you could find, begging for a straightforwardly pleasant Chinese Snow Beer or one of the aromatic whites embraced by the short but snappy wine list.
Spring rolls are chunky retro-tastic things that might make you think the 1970s never ended. Stuffed with cabbage, carrot and cloud ear fungus, they're for wrapping in the fresh green of mustard leaves and dipping in a nicely fishy nuoc cham. Good, yes, but the fireworks are elsewhere. Steamed clams, meaty delights from New Zealand, arrive in a broth redolent of turmeric that's almost medicinal, and ridiculously comforting on a cold Melbourne night.
The raw beef is a modern Vietnamese take on steak tartare, the year's most wildly re-imagined dish. The building blocks are sound: soft slivers of beef, the strangely musty rice paddy herb, a rugged sprinkle of fried shallot, mustard oil dressing and great puffy rice wafers. A potentially great dish, let down by a howling lack of seasoning.
But, look, in these early days you can put it down as a rookie mistake. The talent in the kitchen outshines any small missteps. And the room, you ask? It's absolutely fine without being anything to get jazzed up about – white, minimalist to the point of antiseptic. A blank canvas, you might say. And you can boast you were there at the start.
---
Details
Address:
338 Bridge Road
Richmond
Melbourne
3121

Contact:
Opening hours:
Tue-Thu 5.30-10.30pm; Fri noon-2.30pm & 5.30-10.30pm; Sat 5.30-10.30pm
Users say