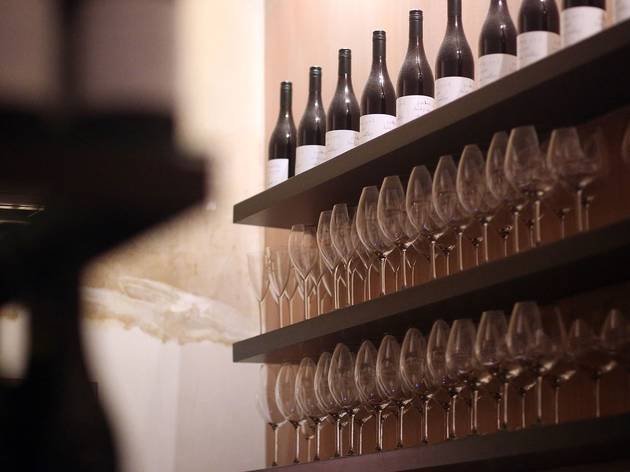 1/13
Photograph: Graham Denholm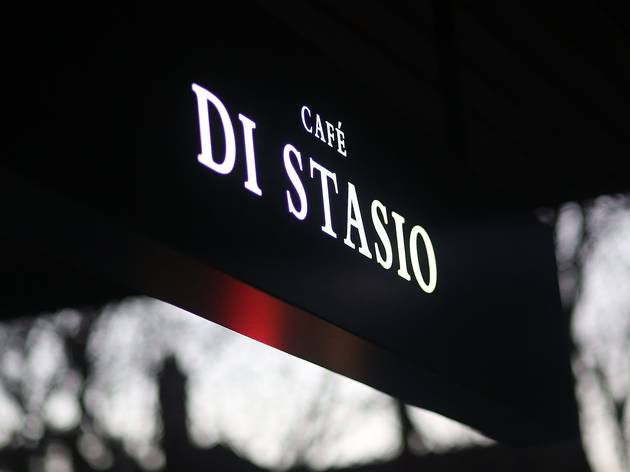 2/13
Photograph: Graham Denholm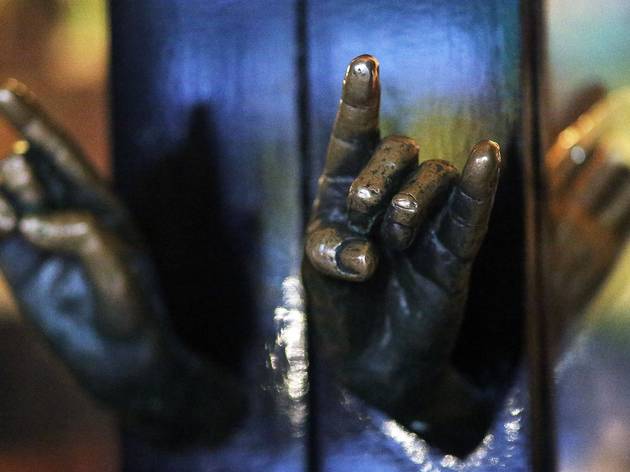 3/13
Photograph: Graham Denholm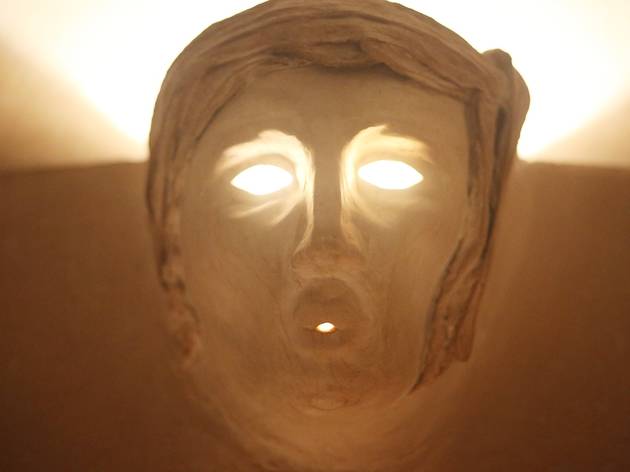 4/13
Photograph: Graham Denholm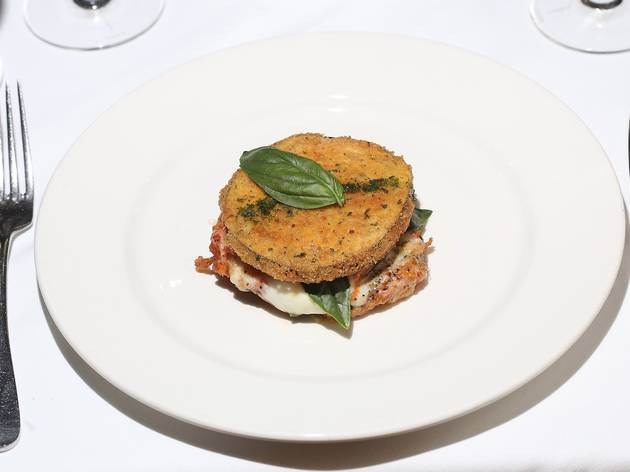 5/13
Photograph: Graham Denholm
6/13
Photograph: Graham Denholm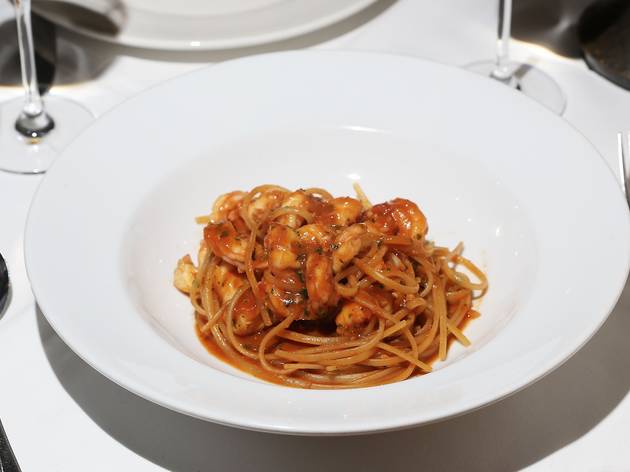 7/13
Photograph: Graham Denholm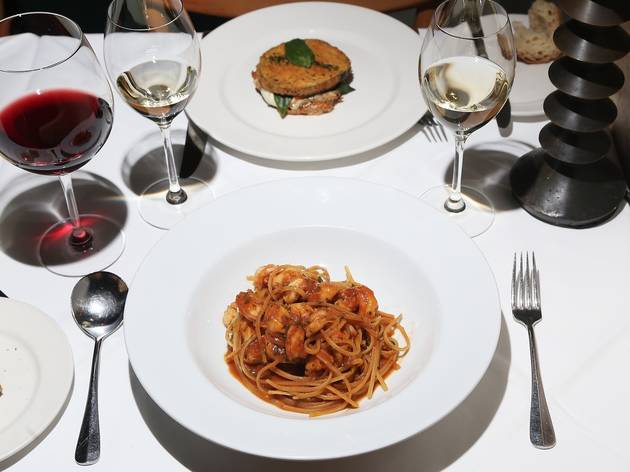 8/13
Photograph: Graham Denholm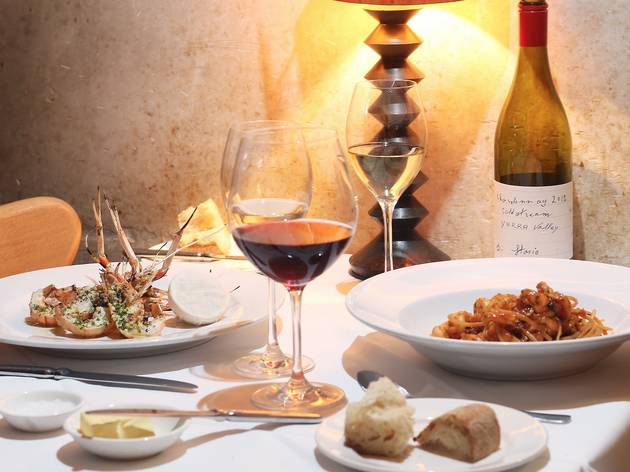 9/13
Photograph: Graham Denholm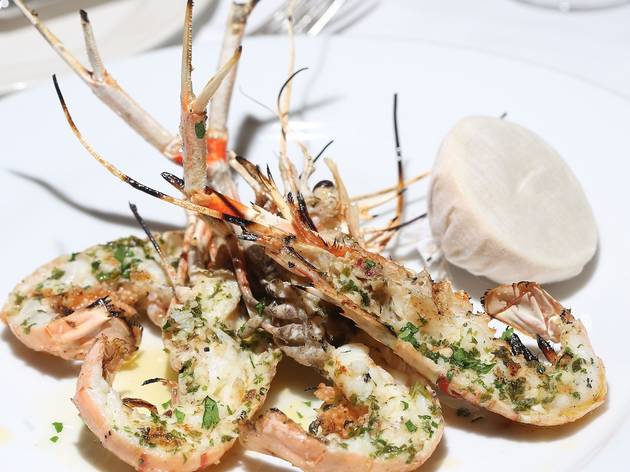 10/13
Photograph: Graham Denholm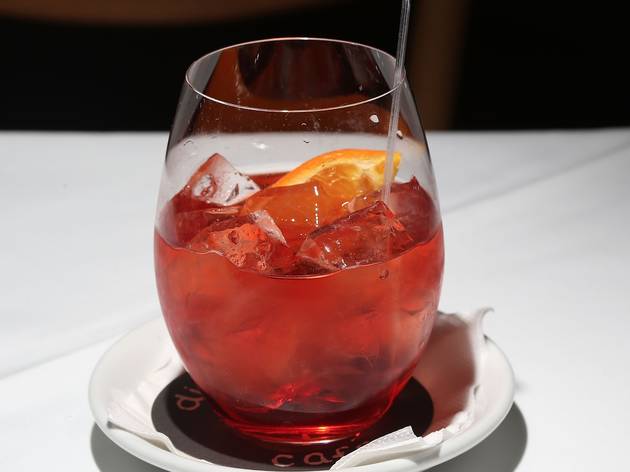 11/13
Photograph: Graham Denholm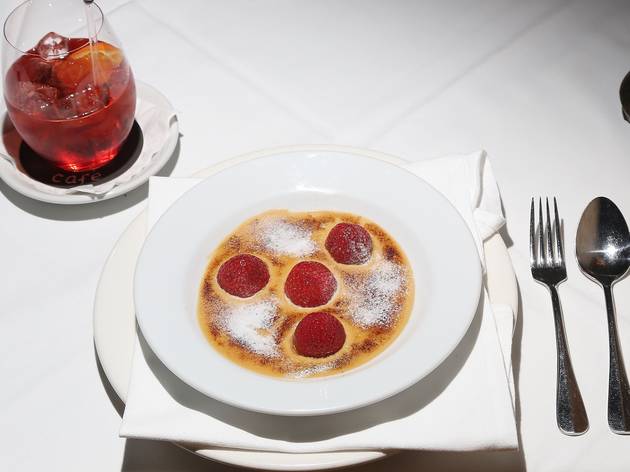 12/13
Photograph: Graham Denholm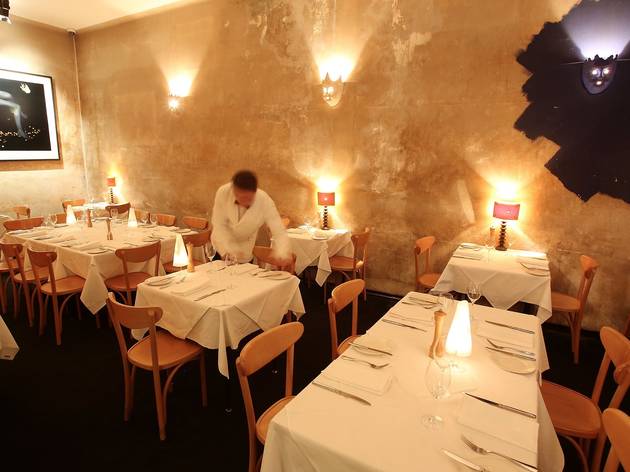 13/13
Photograph: Graham Denholm
Time Out says
Café Di Stasio: the St Kilda Legend where the long lunches of the '80s never quit
It's all in the pacing. It's the make or break factor of great dining, and it's something Rinaldo 'Ronnie' Di Stasio's mainstay Italian has been nailing for 26 years. A three-course lunch can take four hours – maybe three, if you're just here for a glass of Champagne and a plate of calamari. But there's never any lag. The waiters are quietly conducting your lunch – interceding when conversation stalls, leaving room for air, but always swooping in a split second before eyes go looking.
This is a restaurant that's well and truly earned its reputation as one of Melbourne's greats. The guarantee of great service, fresh, refined Italian and potential knees ups after 11pm has been St Kilda's only reliable feature for over two decades.
It's a room of mottled walls, white linens and haunting Bill Henson photography that's seen a lot of deals struck and tables danced upon, but the overall vibe is one of calm. It's the feeling you only get in a restaurant with nothing left to prove.
They serve dinner, sure, but if you want to see some real magic, hit DiStasio for lunch. Unless you're here for the express option – two courses and a glass of wine for $35 – it's not a cheap date. Especially if you step beyond Di Stasio's own Coldstream chardonnay and pinot noir and into the Italian cellars. But what's on the plates is still classic and approachable Italian – eggplant melanzane, Caprese salads and steaks, usually dressed simply with a slug of good oil.
It might start with garlicy scampi. Here the tiny cold water crustaceans are split, grilled, and served with a cheek of lemon. That melanzane puts sharp parmesan and sugo in an eggplant sandwich, with a golden-crumbed crust that crunches like a good hot chip.
It's the little things that elevate it all to serious eats status - Campari and soda in its own little saucer, lemon halves wrapped in pip-catching cheesecloths and white-jacketed waiters unabashedly correcting your crappy Italian.
If you're going to share, do your own pasta and split a main. Here spaghetti is a fine and silky web tangled up with fresh picked crab, garlic and chilli – it's a delicate alternative to next door in the bar where the pasta is so al dente it arches out of the bowl. And then there's the bitter-sweet and super garlicy maltagliati di pane. It's actually bread, pressed flat and cut into wheaty diamonds and tossed with tender curls of grilled calamari and bitter radicchio.
We chase it with a rib eye, charred on the bone then sliced into pink, crisp-edged slips for spritzing with lemon. Back it with a salad of sweet, chilled peas, amped up with mint, pea shoots and finely grated buffalo mozzarella.
The main crowd here is a little older these days, and it's passed to the new bar to carry on the tradition of debauchery. But this is a restaurant for anyone who likes to eat. There's always the capacity for robust good times. Even on a quiet Sunday afternoon. Even after 26 years.
---
Details
Address:
31 Fitzroy St
St Kilda
Melbourne
3182

Transport:
Nearby stations: Balaclava
Contact:
Opening hours:
Daily noon-3pm; 6-11pm
Best selling Time Out Offers