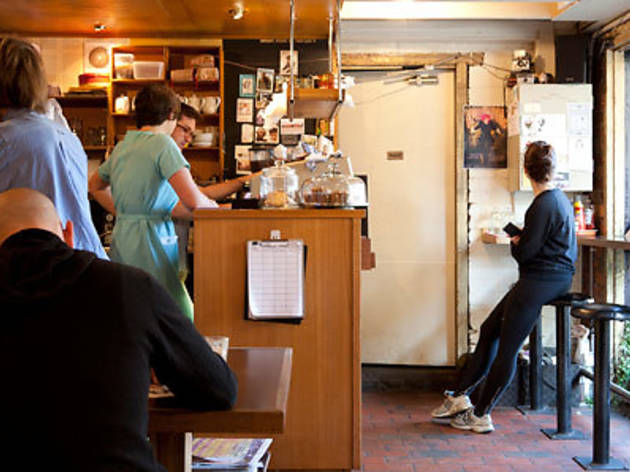 1/10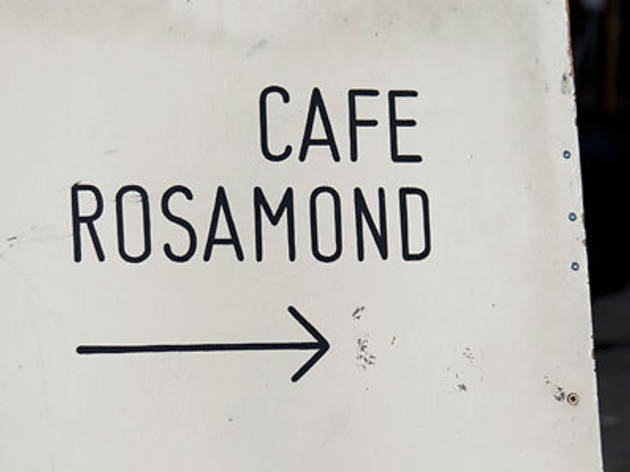 2/10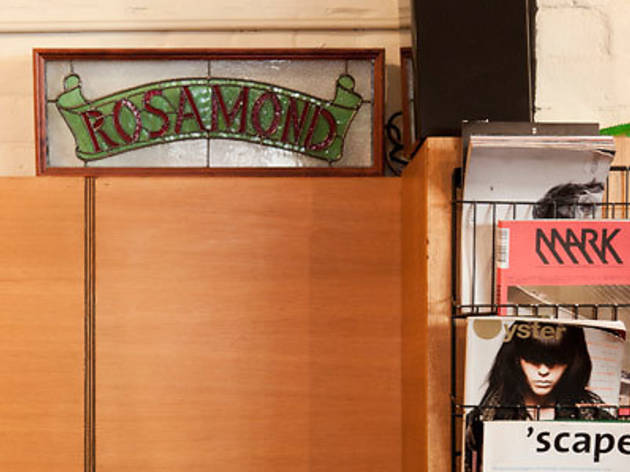 3/10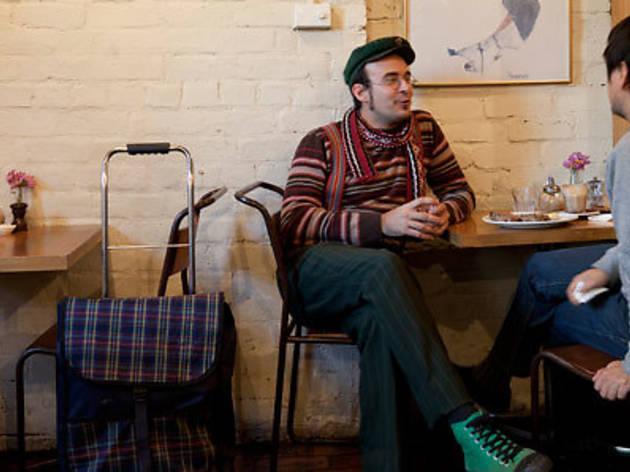 4/10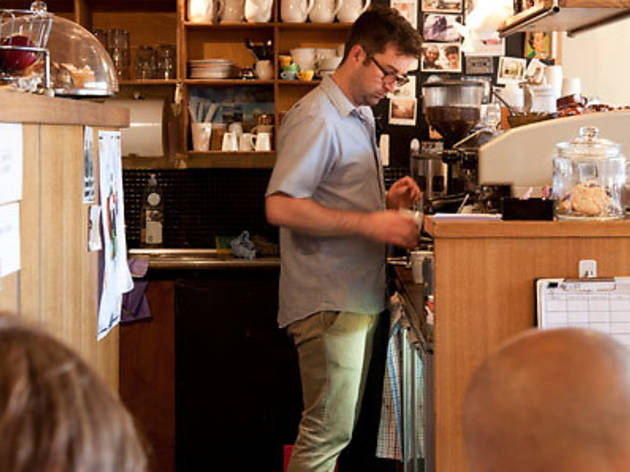 5/10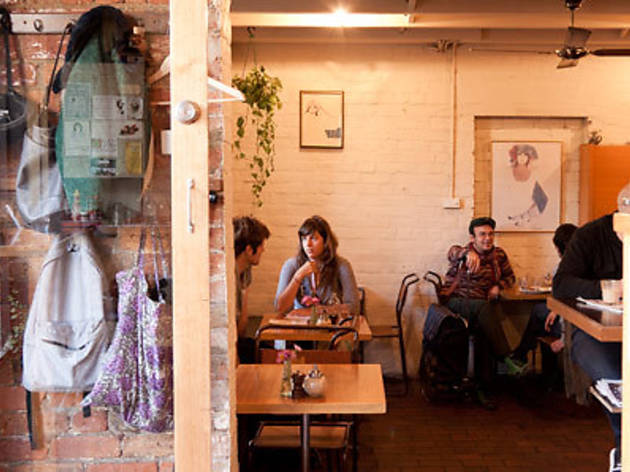 6/10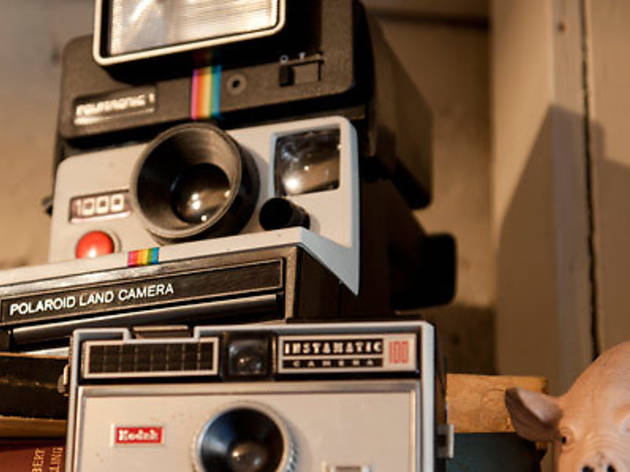 7/10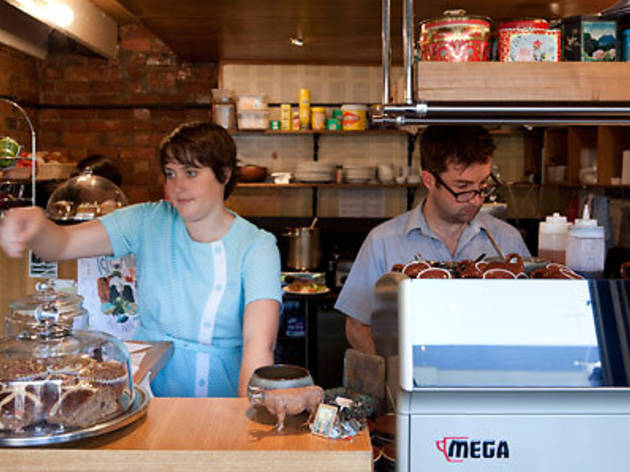 8/10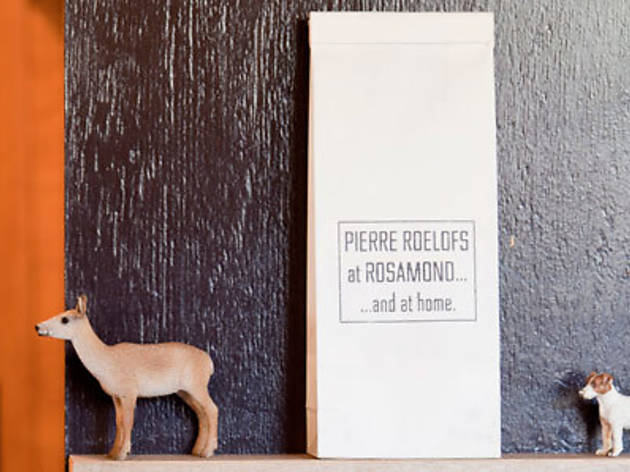 9/10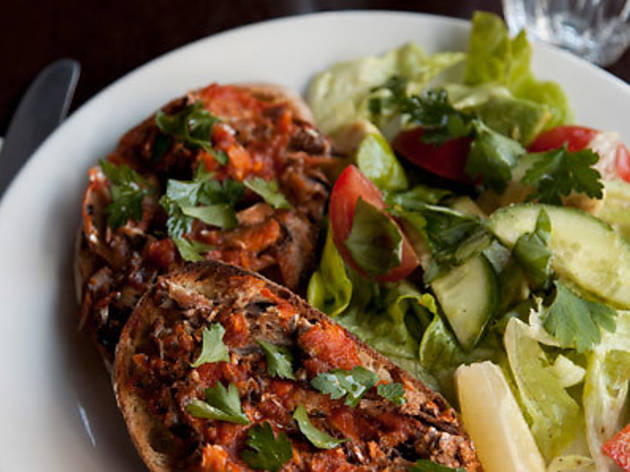 10/10
Whoever said "life is short: eat dessert first", will like that at Cafe Rosamond, you can also eat it second, and third
Three courses of dessert for dinner may sound like the invention of a four year old, but Café Rosamond's dessert-only Thursdays ain't for kids. This is some good old-fashioned decadence, and just like pizza for breakfast and cocktails before noon, it feels dirty-good.
The evenings are brought to you courtesy of this tiny, knick-knack filled café, and pastry chef Pierre Roelofs, who is extremely talented and completely un-smug. He shies away from the molecular gastronomy label, but as he has spent some time at the Fat Duck in England with Heston Blumenthal, you can recognise some of his science-meets-magic techniques.
Seemingly solid whiskey balls formed by dropping syrup into a reactive solution burst in your mouth, while pop rocks and rogue tapioca beads disguised as blueberries hide amongst the real deal just waiting to startle you texturally.
With about 15 elements in each dish, every mouthful is like a surprise party in your face when it's not even your birthday. This elicits reactions ranging from shock and giggling to utter confusion, which makes for excellent diner-watching.
The menu changes weekly and with plates such as 'hibiscus and bubblegum', which turns out to be a taste of salted, pureed strawberry cheesecake, tiny, musk-flavoured 'bubblegum' meringues, cassis gel, raspberry soil, hibiscus mousse, blueberries, and the aforementioned sneaky tapioca, you're more likely to guess the length of a piece of string than what you might find in your bowl.
Overall, dishes are delicate, highly fruit-based, and balanced with savoury elements such as micro herbs and puffed rice. As such, with a choice of one, two or three courses for $20, $30 or $40 respectively, you can easily grab a light snack and a drink beforehand somewhere else (it's a dry venue) and settle down to a night for which your stomach will thank you and your thighs will forgive you.
Venue name:
Café Rosamond
Contact:
Address:
191 Smith St
Fitzroy
Melbourne
3065

Opening hours:
Mon-Fri 7.30am-3.30pm; Thu 7-11pm; Sat 9am-3pm
Price:
$1-$50