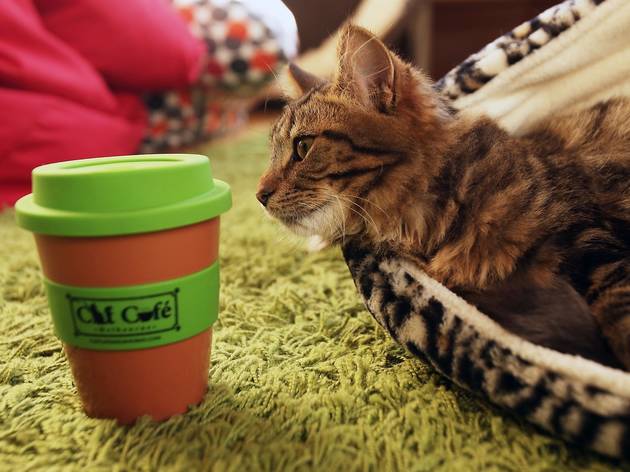 1/16
Photograph: Graham Denholm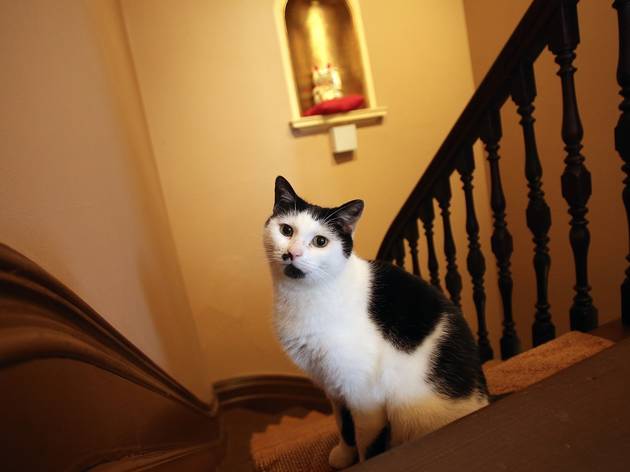 2/16
Photograph: Graham Denholm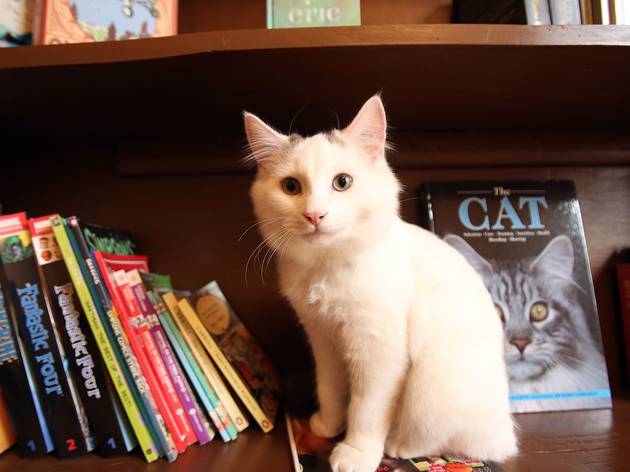 3/16
Photograph: Graham Denholm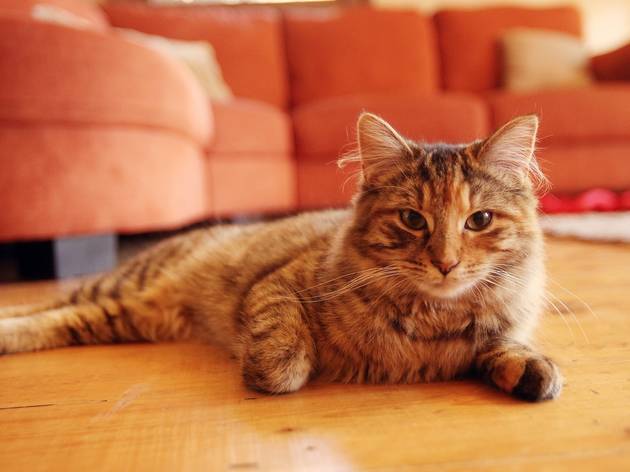 4/16
Photograph: Graham Denholm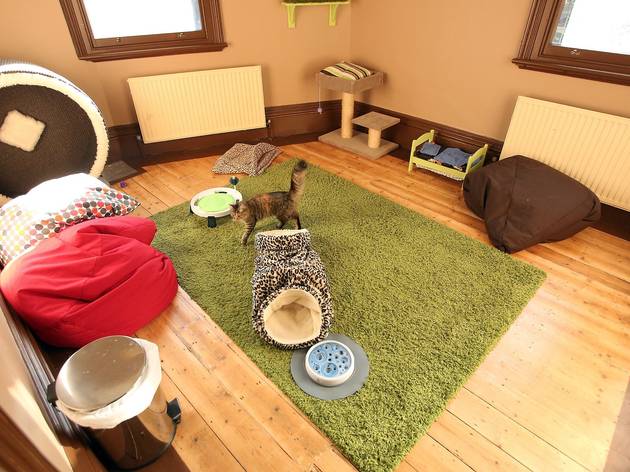 5/16
Photograph: Graham Denholm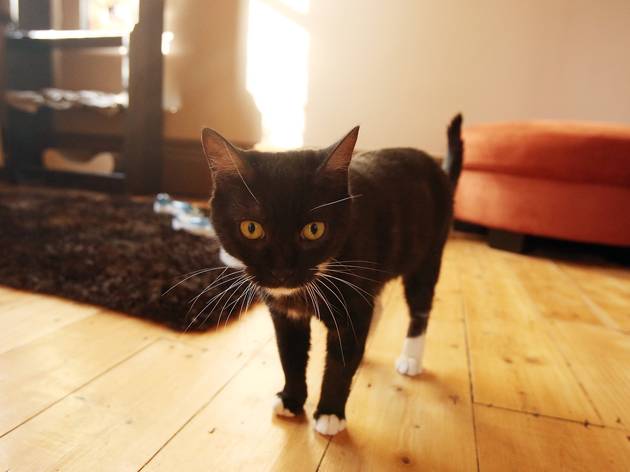 6/16
Photograph: Graham Denholm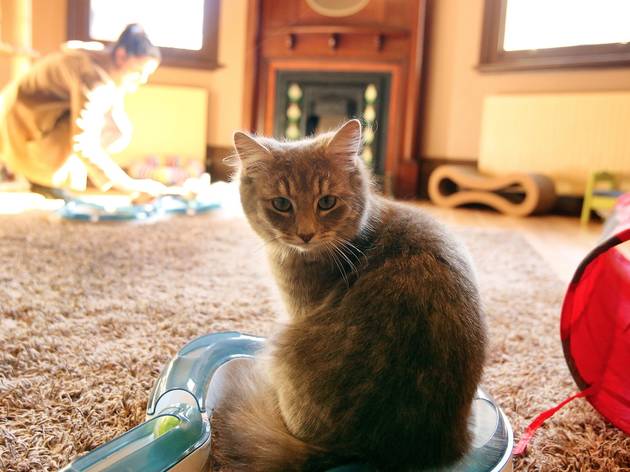 7/16
Photograph: Graham Denholm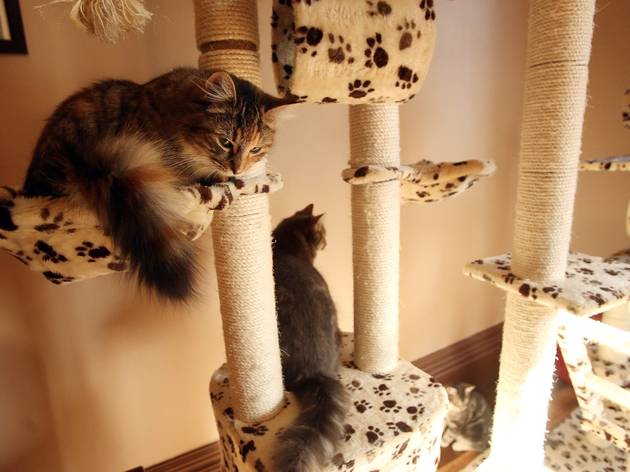 8/16
Photograph: Graham Denholm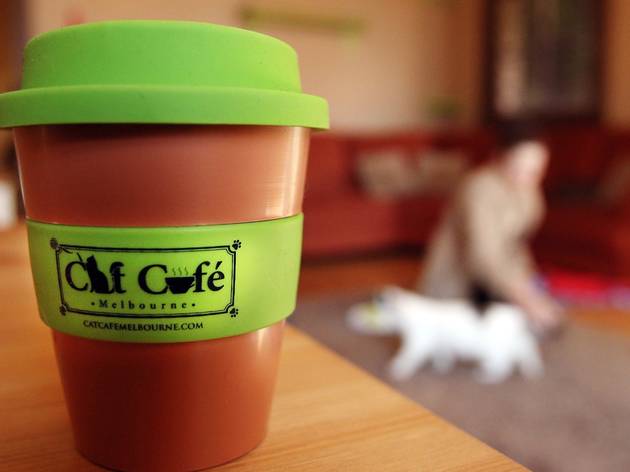 9/16
Photograph: Graham Denholm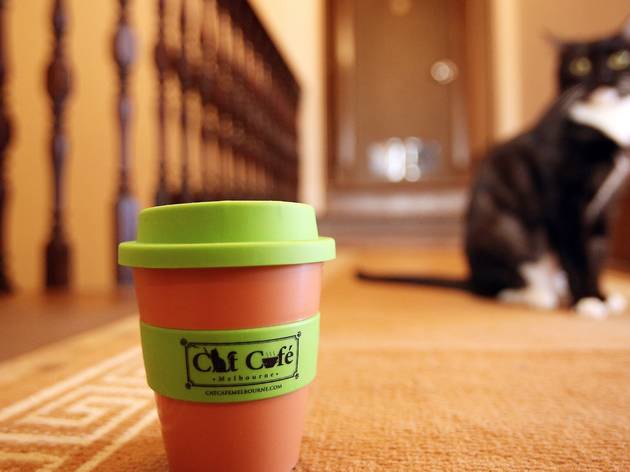 10/16
Photograph: Graham Denholm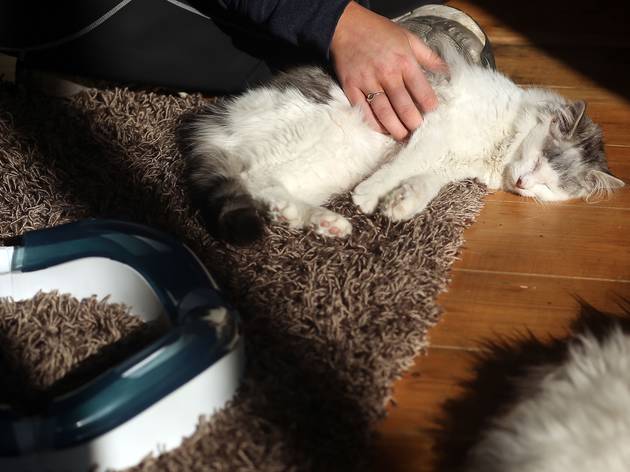 11/16
Photograph: Graham Denholm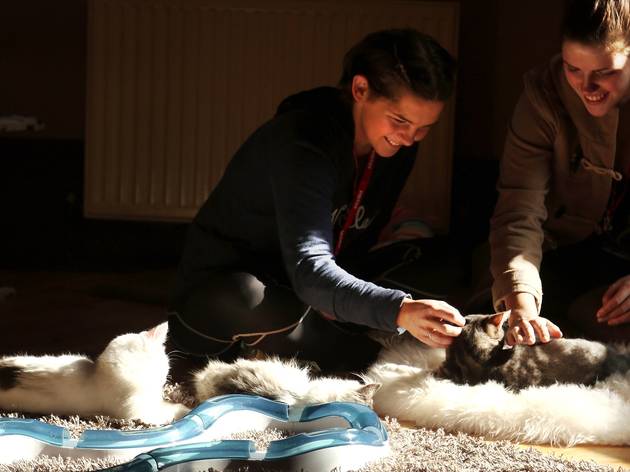 12/16
Photograph: Graham Denholm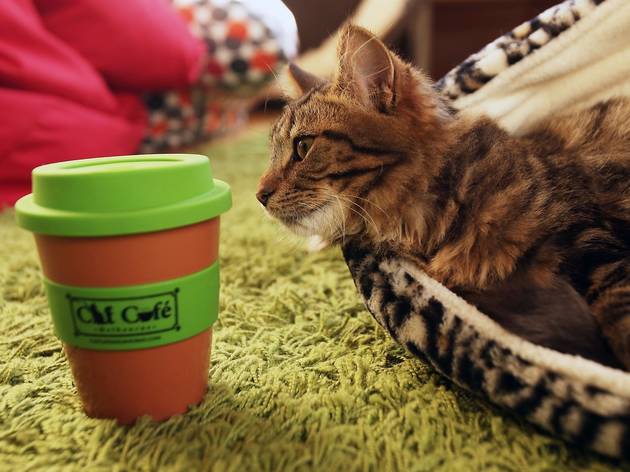 13/16
Photograph: Graham Denholm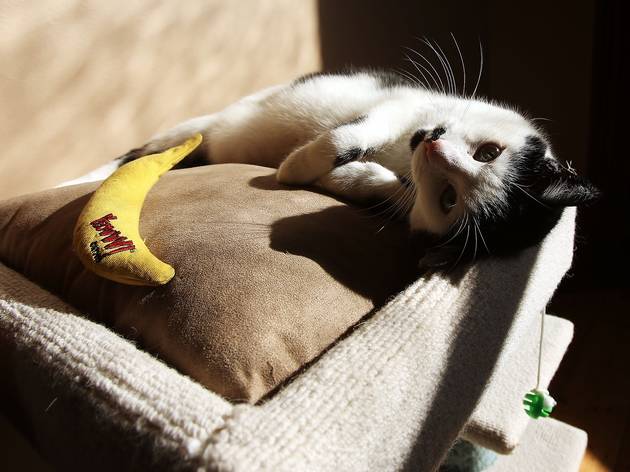 14/16
Photograph: Graham Denholm
15/16
Photograph: Graham Denholm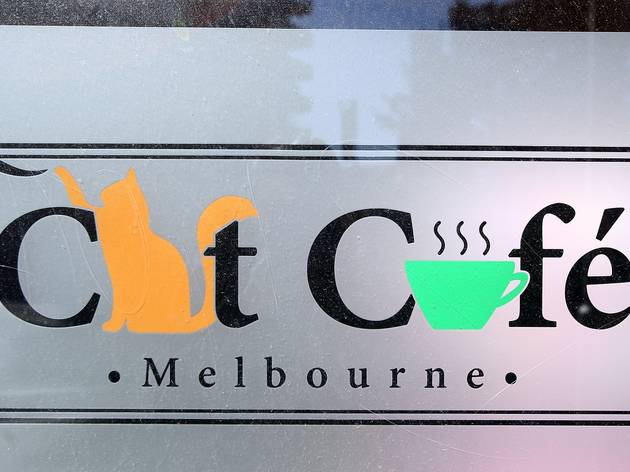 16/16
Photograph: Graham Denholm
Time Out says
We spent a day at the Cat Café. Here's what happened
Japan does two things better than anywhere else on the planet: sushi, and crazy. It's a country full of bars with sexy robots, and icy dens where penguins waddle around while you drink.
Japan didn't invent Cat Cafés – you can thank Taiwan for the pay-to-play-with-cats concept – but Japan did embrace the idea hard, and it was while on a trip there that Melbourne couple Anita and Myles Loughran were inspired to start one of their own.
The pair were unsure how it would actually go. But when they launched an Indiegogo campaign, the internet went predictably insane. It turns out Melbourne is very, very OK with the idea of having cats and cafés combined.
But now it's up and running what's it actually like? During our session we find that it's less about the caféand more about the cats.
Bookings are taken for hour-long visits, at $10 a head, with only 15 people allowed at a time. Strict guidelines are in place for the health and safety of both the cats and the visiting humans. Upon arrival, guests are asked to read and sign a set of fairly straightforward rules: no feeding, mistreating or picking up the cats, and no loud noises or flash photography. You'll be asked to wash your hands and then you're ready to head upstairs into the cat domain.
Once upstairs, take your pick of rooms – each one is a playground with toys for the cats. Once you've found a cat-watching spot, order coffee and snacks from their menu. Unfortunately, Australia is a total killjoy on the health and safety front, and so the café can only serve up pre-packaged foods (chips, chocolate bars, biscuits), and low risk drinks (aka: soft drinks, tea, instant coffee and hot chocolate with powdered milk).
The regulations are a bummer for anyone who pictured this as a bustling café with bonus live-action cat antics – like YouTube come to life. Instead, it's a pretty low-key environment for the cats to enjoy the space while you enjoy their company.
The 13 cats that call this café home have all been adopted from shelters around Melbourne and are being cared for and loved when they might otherwise have been forgotten. Some have scars on the outside to tell the tale. Others have them on the inside and they're not always up for a rumble, and may choose to hide out in the off-limits room. During those times, we'd probably like some music or magazines to break the slightly awkward silence, but from an animal welfare point of view, this is the way it should be.
Our take-away lesson? Cat Café is for those who genuinely love cats – enough to find their company entertaining without them doing tricks for your amusement.
And if you really love cats, pick up a bit of Cat Café merch from downstairs – perhaps a pair of bejewelled cat ears? Or, they've got gifts for your feline friends at home.
Details
Best selling Time Out Offers