Cevicheria presented by Pastuso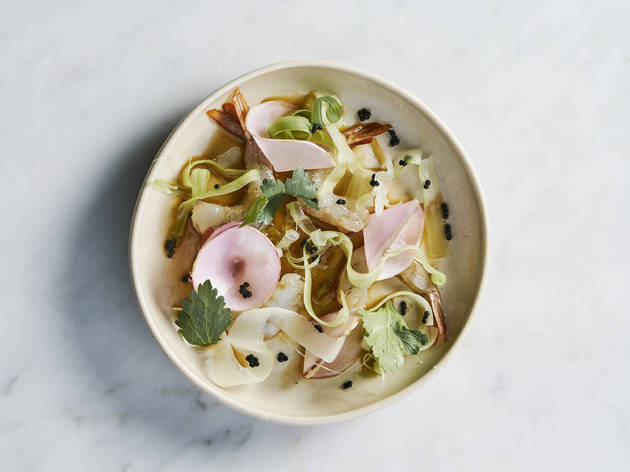 1/4
Kristoffer Paulsen
2/4
Kristoffer Paulsen
3/4
Kristoffer Paulsen
4/4
Kristoffer Paulsen
It's all about seafood at Pastuso's ceviche pop-up
Fans of CBD laneway restaurant Pastuso will be familiar with the popular ceviche bar. Now the restaurant is on a mission to spread the word on the classic Peruvian dish even more with their new pop-up named Cevicheria presented by Pastuso. Executive Chef Alejandro Saravia is spearheading the pop-up in a restaurant space previously occupied by Honcho Noodle in The Hotel Windsor.
The Cevicheria will be serving one of Peru's best-known dishes using locally sourced seafood. Expect summer-appropriate dishes like the Ceviche Piscador – ruby snapper cured in Tiger's milk (a fresh, citrusy sauce); and the Trucha de rio – Goulburn River trout with dill, cucumber, garlic drops and fennel.
Dishes will be served with Pastuso's signature South American wine range and their take on the Peruvian Pisco Chilcano cocktail.
This pop-up restaurant is walk-in only.