Chingon Cantina y Taqueria (CLOSED)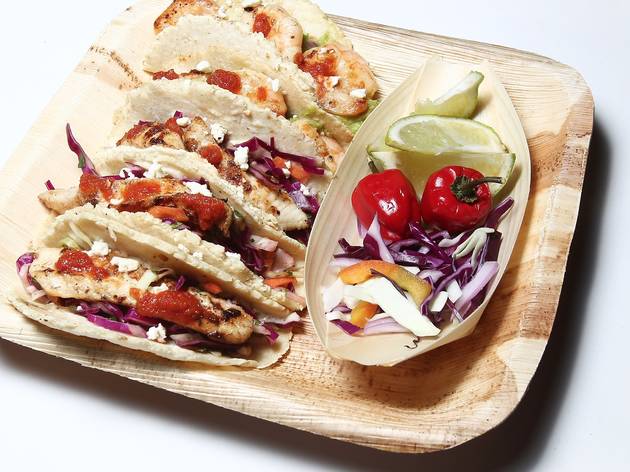 1/12
Photograph: Graham Denholm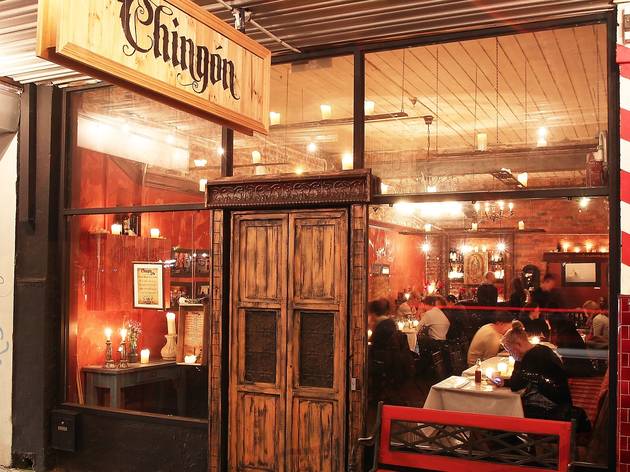 2/12
Photograph: Graham Denholm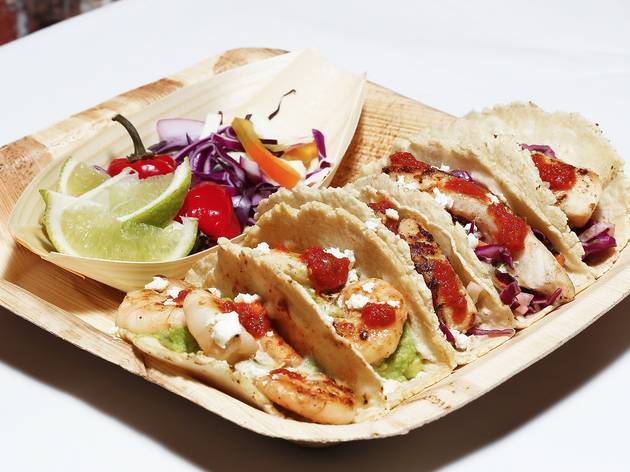 3/12
Photograph: Graham Denholm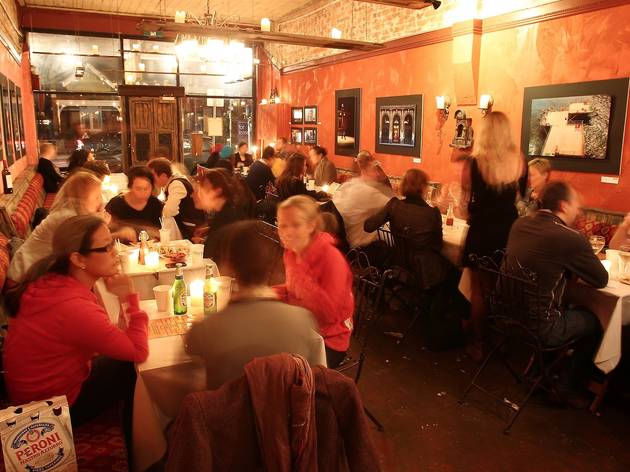 4/12
Photograph: Graham Denholm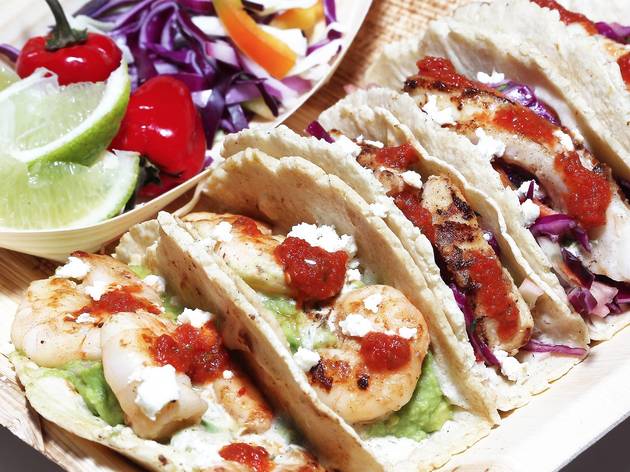 5/12
Photograph: Graham Denholm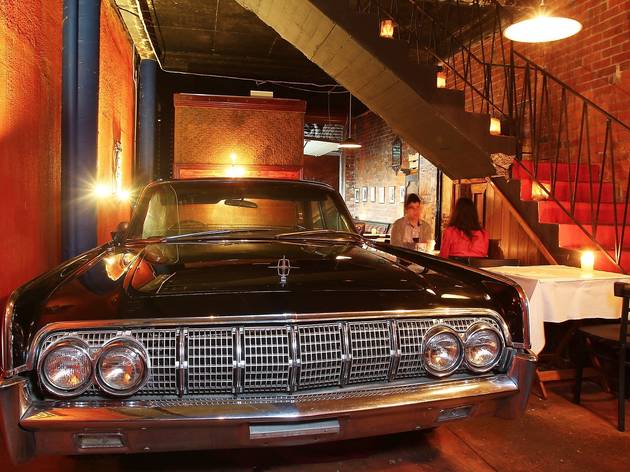 6/12
Photograph: Graham Denholm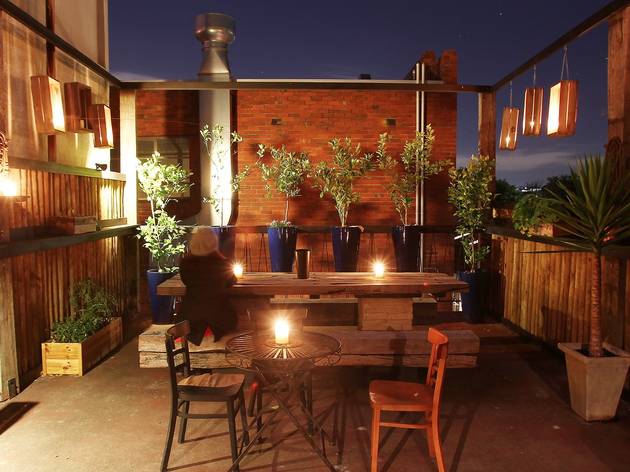 7/12
Photograph: Graham Denholm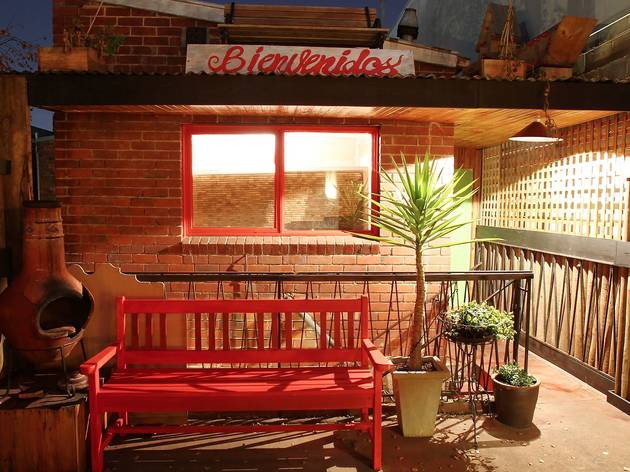 8/12
Photograph: Graham Denholm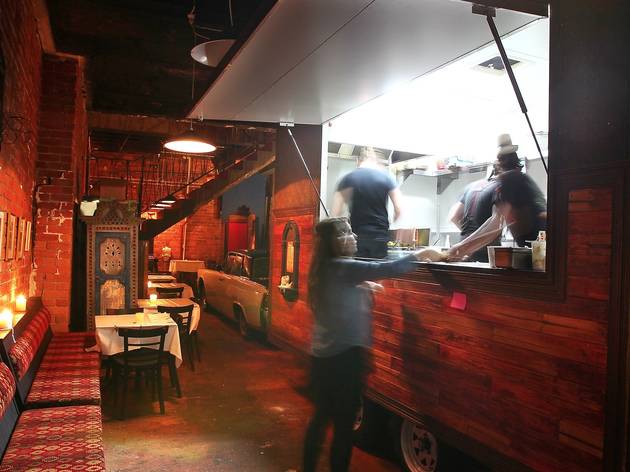 9/12
Photograph: Graham Denholm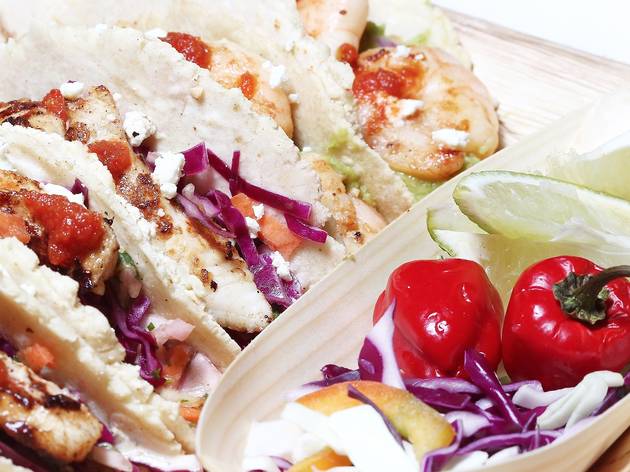 10/12
Photograph: Graham Denholm
11/12
Photograph: Graham Denholm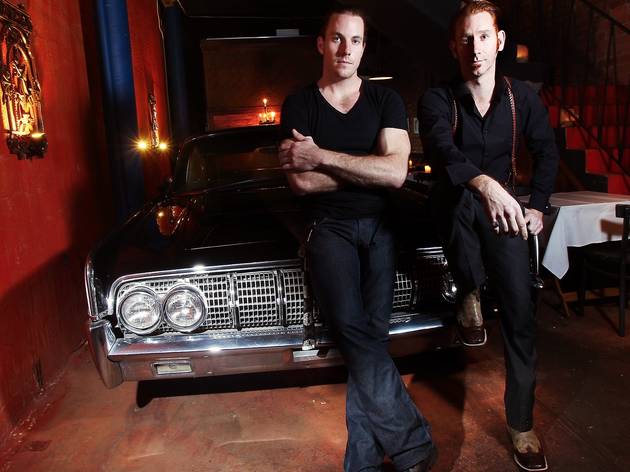 12/12
Photograph: Graham Denholm
Time Out says
More Mexican anyone? For a badass like Chingón, we say yes
So there's this book called Blood and Tacos. The main character is a tall glass of trouble called Chingón, and, as gentlemen's adventure novelist Brace Godfrey would have you believe, he is "the World's Deadliest Mexican."
Amazingly, the owners of Richmond's newest taco shack, brothers Will and Mick Balleau, didn't know about Godfrey's 1979 masterpiece (which is so bad-good it has inspired a quarterly magazine of dude-fiction). We took the name as their signal to the competition that they meant business.
It's a straight shooting menu here. They're doing six types of tacos, a zesty guacamole and save for a weekly special that's the whole story. And yet, you'll be hard pressed to land a table on a Tuesday. Melbourne clearly wants a simple serve of good times with tasty snacks on the side. Chingón has both in spades.
There's a '64 Lincoln Continental in the courtyard. Mick Balleau and Dane "the Mandalay Tiger" Blasarian are parked next to it in a trailer, and they're pressing soft corn tortillas like Chingón himself is holding a pistol to their domes. You'll get tres tacos for a cool $15, making these the cheapest yet most amply stacked snacks in town. Balleau's tortillas have a little more body than most – almost like a soft corn pancake. Pork, crackling and grilled pineapple, flamed strips of medium rare steak with a rough corn salsa and plump prawns with creamy heat from a chipotle aioli are winning fillers, all. Embellish at will from your side dish of fresh cabbage and coriander, and go heavy on smoky-sweet house-made picante hot-sauce.
You could park it inside in the Aztec toned dining room, dripping with a blasphemy of religious iconography, but we say embrace some Oaxaca back-alley action in the candle ringed courtyard. Flaco Jimenez' accordion jams pump out of the speakers while Will Balleau works the floor. With his rockabilly 'do, he looks like a cross between a matador and Danny Zuko. This place is fun.
It's BYO till late June, but then it'll be tequila and fresh grapefruit Palomas and Tecate beers all round. At which point, we have no doubt that this will become Melbourne's Deadliest Mexican restaurant.
Details
Address:
413 Swan St
Richmond
Melbourne
3121

Transport:
Nearby stations: Burnley
Contact:
Opening hours:
Daily 5.30pm-late
Best selling Time Out Offers