Code Black Coffee North Melbourne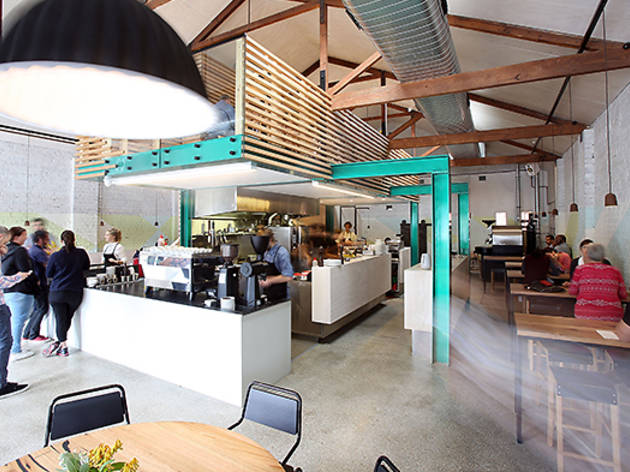 1/10
2/10
3/10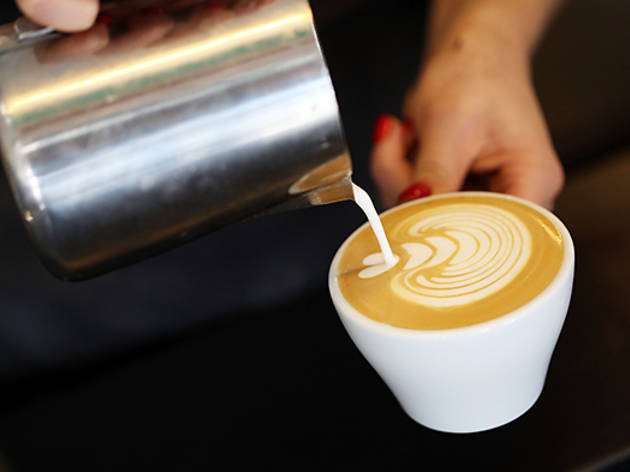 4/10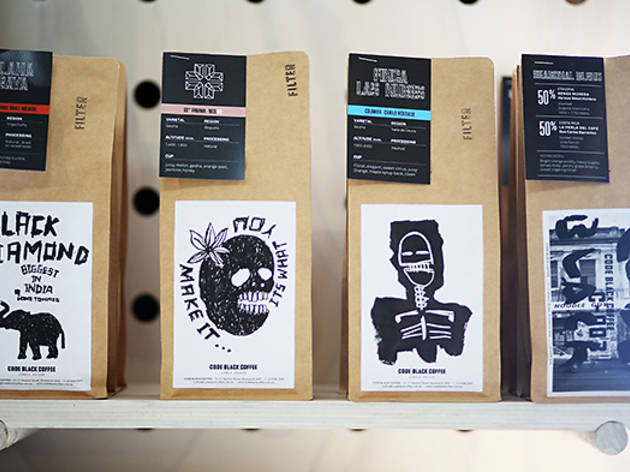 5/10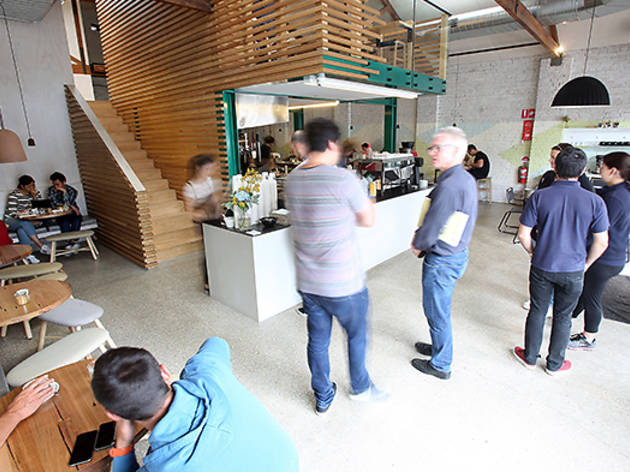 6/10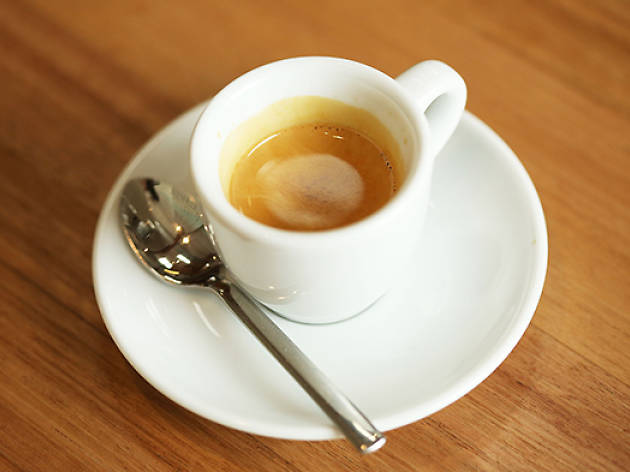 7/10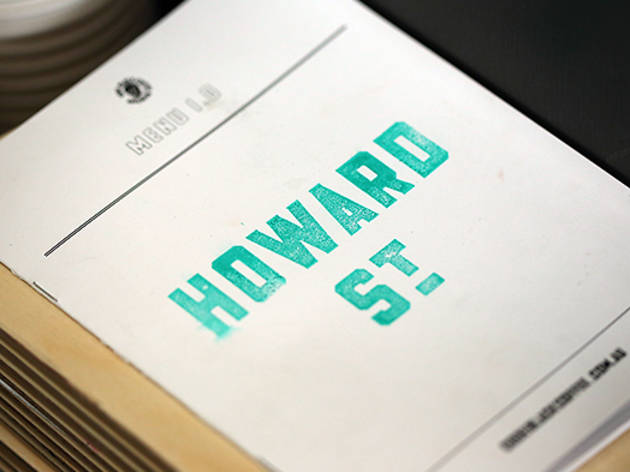 8/10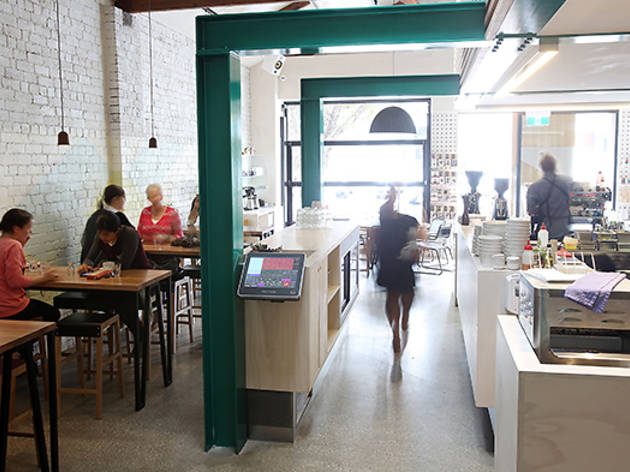 9/10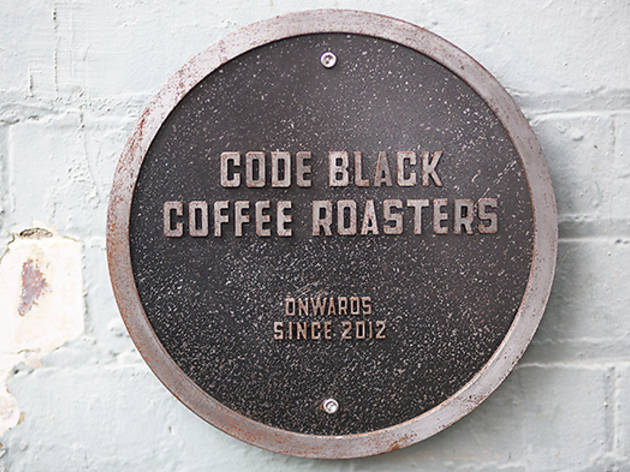 10/10
Melbourne's coffee roasters believe the true measure of a café is the quality of its roast, and they're opening their own cafés to prove it
Roasters opening cafés is a formula that's worked brilliantly so far for Carlton's Seven Seeds, Collingwood's Proud Mary and Brunswick's Code Black Coffee. In fact, the café adjoining the Weston Street Code Black warehouse has proved so successful that they have opened a North Melbourne sister venue.

They've converted an automotive workshop into a bright space with white and pastel brick walls, green accents and concertina windows that fold up to let the day in. Families crowd larger tables while young couples vie for sunny seats out front.

It's a lighter counterpoint to Code Black Brunswick's dark-toned digs, but there's continuity in the industrial setting and branding. They've let a typographer loose on the menu, which – in keeping with the building's origin – reads like a mechanic's manual. Drinks are listed under 'oils and lubricants' and there are pages dedicated to handy hints like 'Do not eat ageless oxygen absorber'.

For a roaster, Code Black doesn't indulge in much coffee snobbery. Staff are friendly and efficient, only waxing lyrical about the daily rotating single origin and blend when asked. You could go for the present seasonal blend (a robust citric roast of Brunswick-blended Kenyan Wakulima and Costa Rican beans), but for maximum coffee appreciation, order the single origin as a long macchiato.

Their ploughman's lunch is an impressive sight, with slices of sourdough rising like sails out of a mess of nibbles. The acid in the pickled capsicum, celery and carrot balances the sharp cheddar and roasted ham. Whipped goat's cheese and pineapple relish are fun additions to the traditional spread, but the salty cheese and caramelised pineapple can overwhelm the subtler flavours on the board.

You can upsize your jalapeño corn bread with smoky baked black beans, fried egg and charred lime by adding a slab of pork belly. The meat is tender but the crackling needed more crackle and we could have used a heavier hand with the jalapeno in the springy and surprisingly mild bread. Fortunately the baked beans are more tomato the legumes, so the ragu-like result binds the disparate elements of the dish together. Craving something sweet? The house-made sweets change daily, but save some room for the yoghurt-based Persian love cake if they have it.

Code Black began as a roaster, but since no brunch-lover can survive on flat whites alone, they've got the motor running on a mechanic-themed menu that – with a bit of tinkering – will be as delicious as it is creative. Start your engines, Melbourne.
Venue name:
Code Black Coffee North Melbourne
Contact:
Address:
119 Howard St
North Melbourne
Melbourne
3051

Opening hours:
Daily 7am-5pm