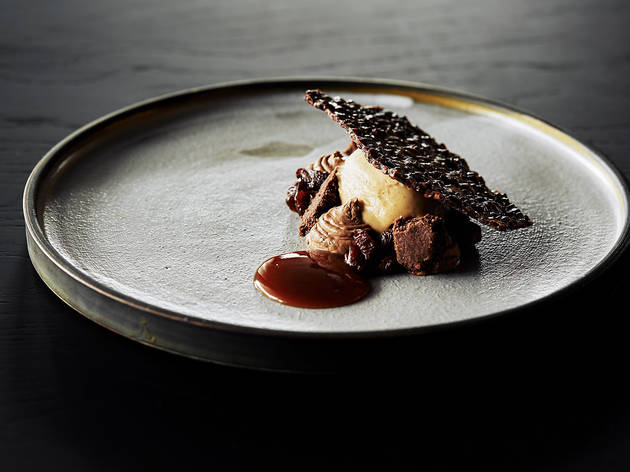 1/6
Photograph: Sharyn Cairns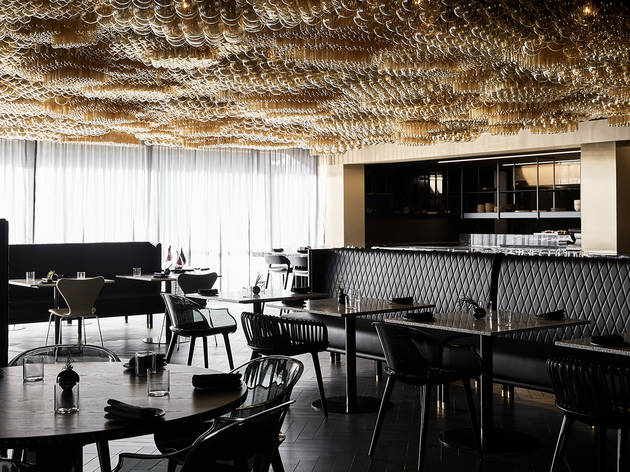 2/6
Photograph: Sharyn Cairns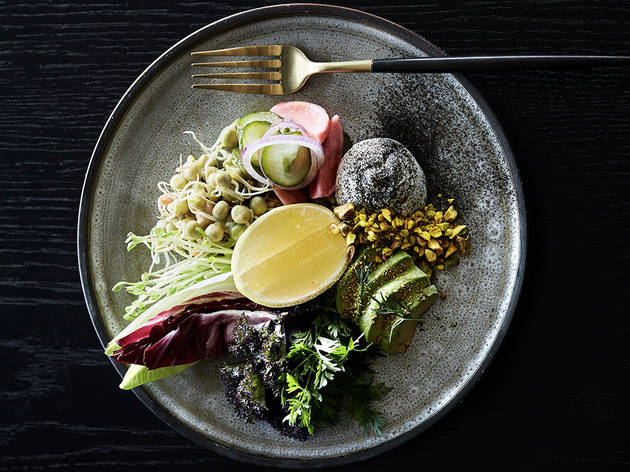 3/6
Photograph: Sharyn Cairns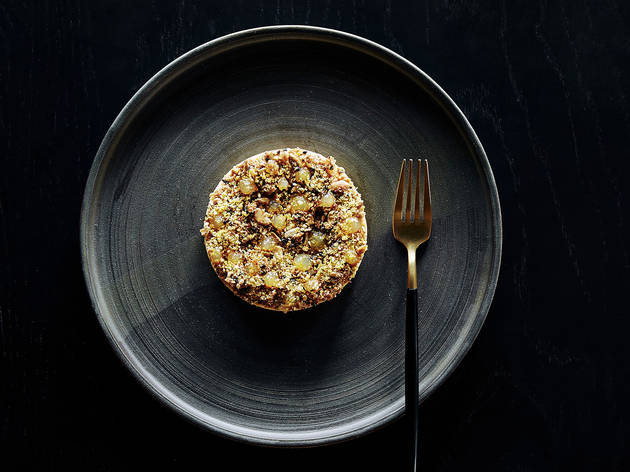 4/6
Photograph: Sharyn Cairns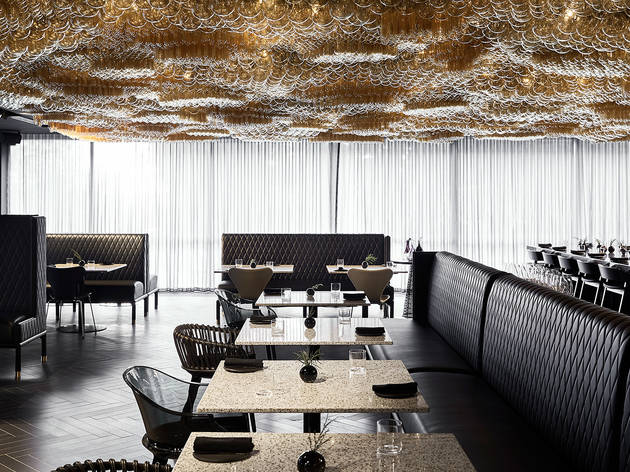 5/6
Photograph: Sharyn Cairns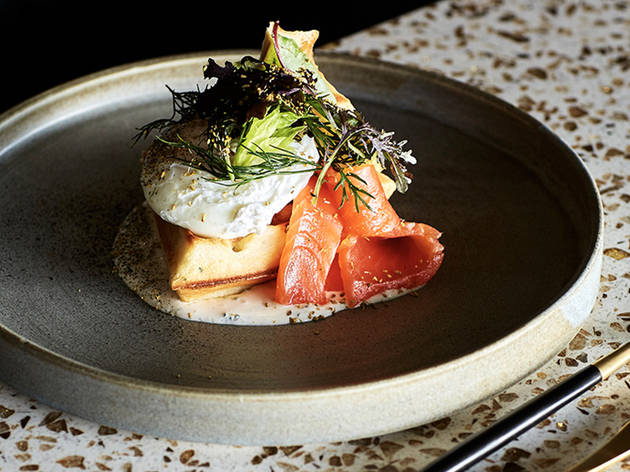 6/6
Photograph: Sharyn Cairns
Time Out says
The outlandish, award-winning Jackalope Hotel is an extraordinary place to stay. Once they iron out the wrinkles it should be a great place to eat as well
There are some real oddities at Doot Doot Doot. For one thing, the name. Official explanation: a doot doot doot is the leader of a group of jackalopes, the giant horned jackrabbit of storybook myth. Amid the whirl of eccentricity that is the eye-wateringly expensive Mornington Peninsula inn the Jackalope Hotel, it registers as just one more thing to ponder over.
Rare Hare is the bistro, the tradesman's entrance to this $40 million-plus complex that opened in April. A wood oven works overtime and the views over the Willow Creek vineyard (under the same ownership) are perfection. It's great. Doot (you can fill in the rest) is the restaurant where menus come in only a four course à la carte ($85 a head) or eight-course degustation ($125) and the best view is upwards, to a ceiling where 10,000 softly lit amber globes mimic the fermentation process.
Oh yes, D3 takes your winery restaurant and raises the conceptual stakes. It's a good-looking space, a dark stage-set with well spaced tables and wide banquettes and semi-opaque curtains (a strategic move, as it looks to the carpark, not the vines). It's quite possible to pretend to be a bona fide master of the universe here, if only for the duration of a Sunday lunch.
It's the duration of said lunch that might take the gloss off that godlike status. The time between courses drags. The service could step into the breach, of course, but doesn't. It's typical winery restaurant stuff. A mixed half-dozen of rushing waiters attends to each table, some brusque to the point of rudeness. One waiter might grab an empty wine glass off the table without asking about replacing it. Another might start pouring still water on top of your sparkling and still charge $16 for it (albeit taking it off the bill when it's questioned). Ask about the Estate's chardonnays and you'll be told, cryptically, that "one is 2013, and one is 2015". First world problems? You betcha. But as part of a boutique hotel where rooms start at $650 a night, you'd want a bit more silver to the service.
So, the food. The kindest thing to say about a couple of courses is that they capture the Jackalope eccentricities. Raw celery filled with goats' cheese, scattered with pine nuts and crowned with raw discs of turnip and radish? It looks like a 1970s canapé that got way out of hand and tastes like the exact sum of its parts. Two-toned beetroot soup that sinks below its modern accoutrements (hay cream, crunchy coffee bits, sunflower)? It's more like something found in a ye olde teahouse.
The dishes that really work are steeped in purest classical comfort. A froth of spanner crab meat meets its vegetal equal in a viscous pool of potato mash pimped with bottarga and furikake (a Japanese seasoning of sesame and seaweed, otherwise known as umami in a jar). The big-fisted flavour of lamb sweetbreads is matched by a rich and sweet-leaning jus; local abalone and shiitake and a walnut crumble tag along to make a triple textural statement. A whole-scallop "pie" served on the shell with puff pastry lid and celeriac remoulade is definitely a good idea; ditto skin-on kingfish, dovetailing with the colder weather in a golden sauce that's a subtle meeting of bone marrow and tamarind, all tangily elegant. Dessert goes the deconstructed route, with crumbs, quenelles, bits and bobs of meringue and parfait and cake tripping a tight dark ale, honey and malt spectrum. It's likely to please.
It's funny that for all its outré design and searching concept, the Jackalope's flagship restaurant finds its dining best when it coddles rather than challenges. There's nothing wrong with that. With more attention to detail, Doot has the makings of a great winery restaurant. What it needs now, though, is time.
Details
Address:
166
Jackalope Hotel
Balnarring Rd
Merricks North
Melbourne
3926

Contact:
Opening hours:
Mon-Fri 6pm-9pm; Sat, Sun noon-3pm & 6-9pm
Best selling Time Out Offers