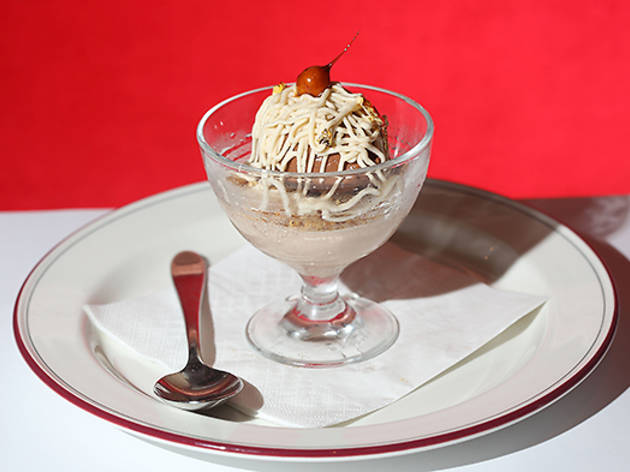 1/14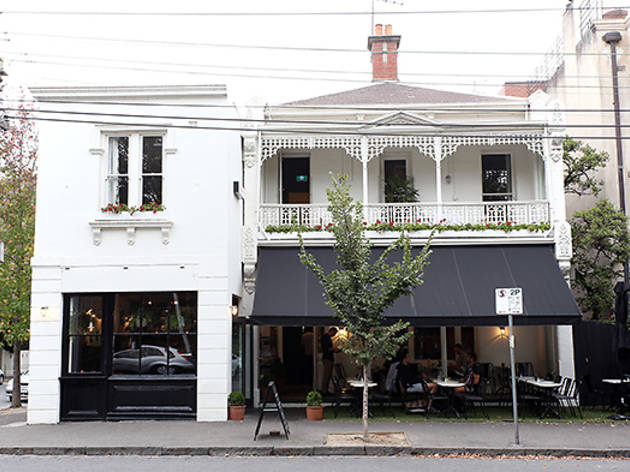 2/14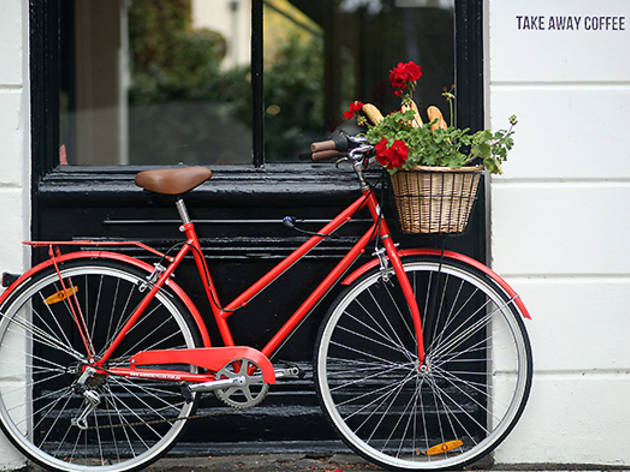 3/14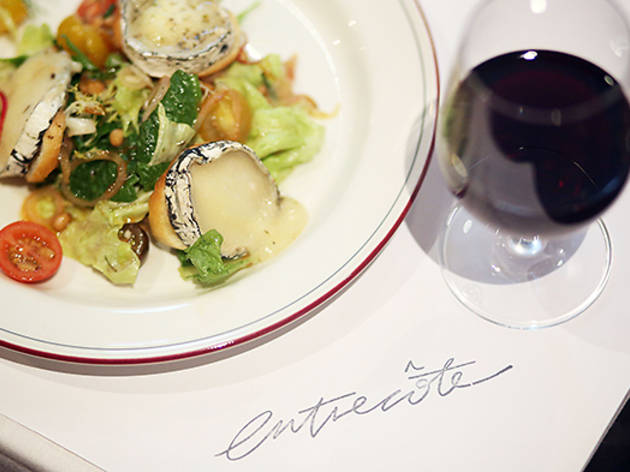 4/14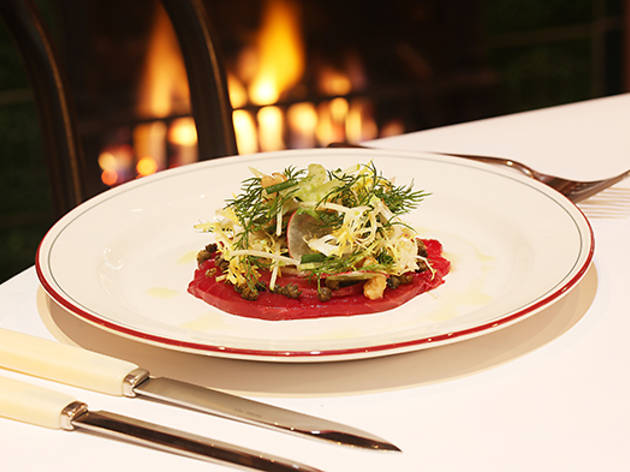 5/14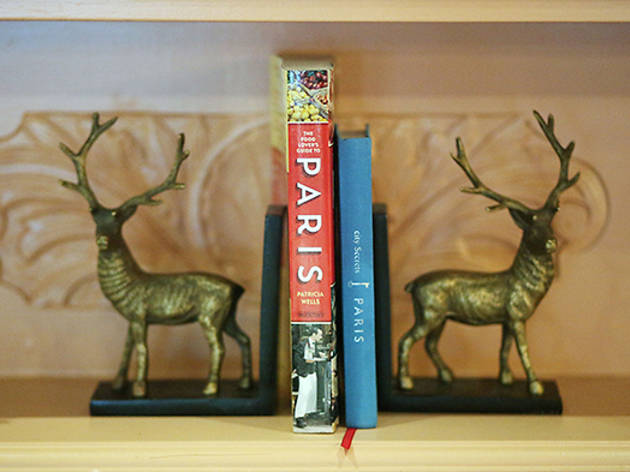 6/14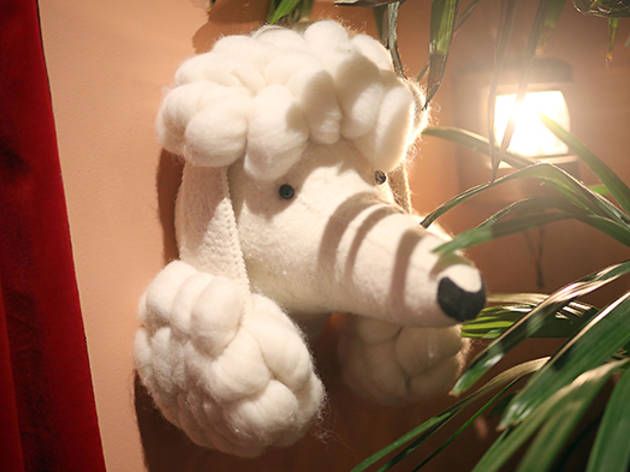 7/14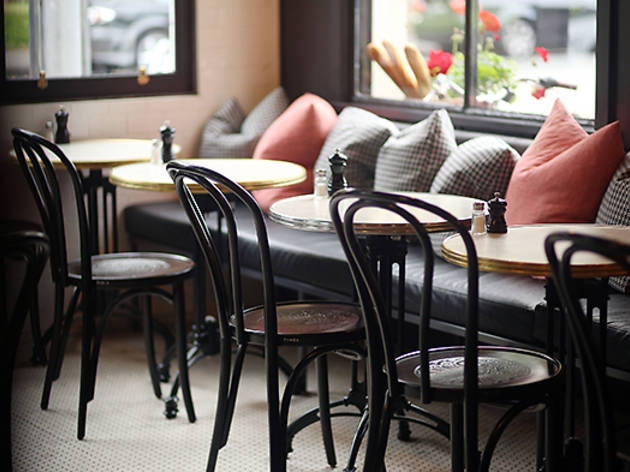 8/14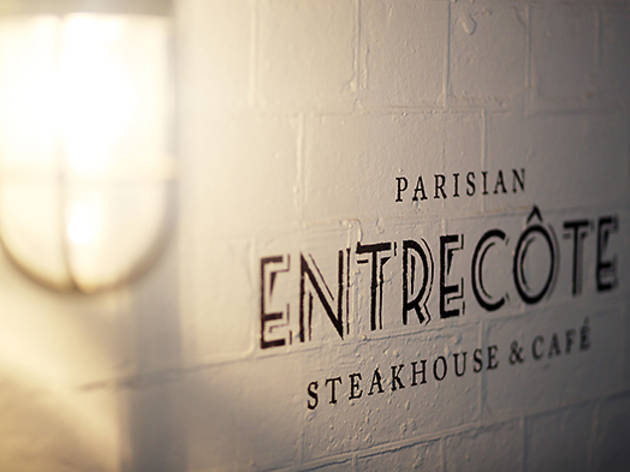 9/14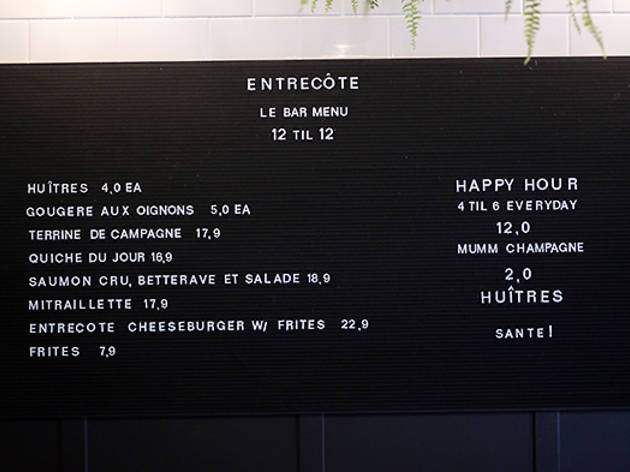 10/14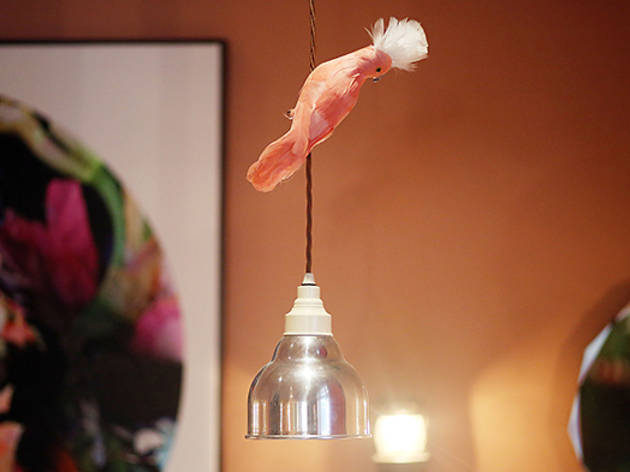 11/14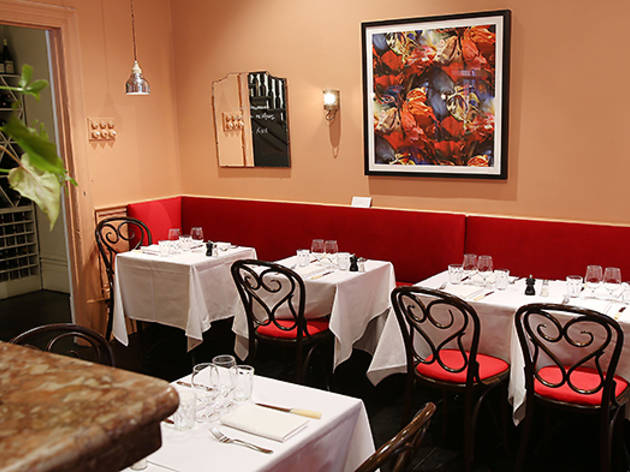 12/14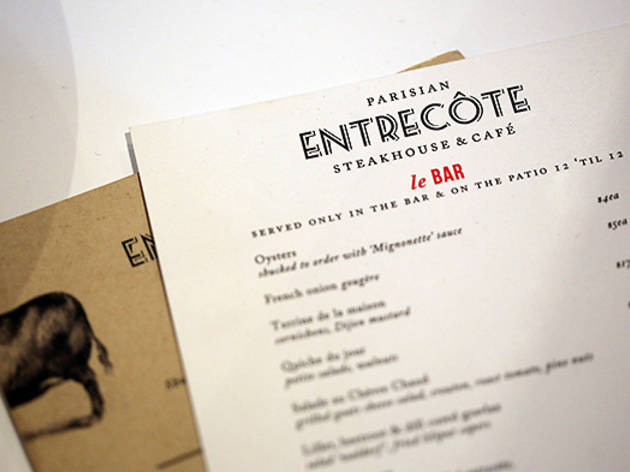 13/14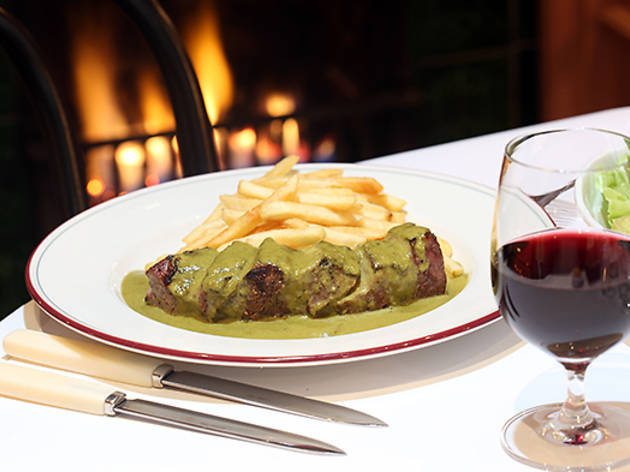 14/14
Time Out says
It's a case of third time lucky for Entrecôte. The curse on the former Lynch's site has been lifted
Update: Entrecôte has since moved to its new digs at 142-144 Greville St, Prahran.
Let's gratefully erase the memory of the Millswyn and Louie, which crashed and burned when Davis Yu became custodian of this prime-time corner spot overlooking the abject hordes puffing around the Tan.
Now Jason McLaren Jones (Stables of Como, Moor Please, and many more) has taken over, and it's a different beast altogether. Entrecôte feels a bit like Lynch's clubbish charm has taken a holiday to Paris, where it's swooning like a tourist over how French everything is.
You won't find anything original here but that's beside the point. When economic flux is wreaking havoc on their stock portfolios, the well-dressed crowd is after certainty.
And certainty they will certainly find in the form of a decent steak frites, made with Hopkins River grass-fed porterhouse that arrives dripping in a good herby sauce with mustardy depths and tangy sourness from mystery sources that doesn't smother the meat's satisfying grunt. For $39.90 you get the steak, you get the frites (limitless, they say, although we didn't test the theory) and a green salad.
And that's it, if you believe Entrecôte's PR hype about serving only steak frites, plus a gougère with a salty spill of sweet caramelised onion, and oysters with mignonette (shallot and red wine vinegar) sauce.
But that's not the full story. The bar menu is a broader beast, although partaking of it means eschewing the charms of the upstairs dining room and balcony (mint-green and lovely) and the downstairs dining room (pink in the way of Dame Edna Everage's underwear drawer).
Hit the tiled terrace (prime real estate alert) or the somewhat frou-frou bar, home of the scatter-cushion, for things like the fatty wodge of pork terrine girdled in bacon, with sliced baguette, cornichons and a dollop of mustard. That's lunch, right there, although – proving Entrecôte knows its neighborhood – there's plenty of salad action, including beetroot-cured gravlax on a Waldorf salad that seems under-seasoned until you hit the fried baby capers; or three fat rounds of goat's cheese melting onto toast set on top of the soft lettuce, herbs, season's-last-hurrah tomatoes, pine nuts and pickled shallots. It's the sort of thing you'd sigh over happily sitting kerbside in Le Marais although here, it seems a little slapdash.
Following Melbourne's edict that all things must come in hot-sandwich form, we can thoroughly recommend turning that steak frites into a posh chip butty, sliced and shoved inside yet more baguette soaked with that addictive sauce.
Dessert? There's an apple tart Tatin the Tatin sisters would have trouble recognising without its signature toffee-d caramel. It's a tart minus the heart, but the chocolate mousse, made with a swig of brandy and served on a crunchy cocoa nib rubble, is a crowd-pleaser even before you factor in the gold leaf fluttering grandly on top.
Entrecôte is a decent idea in a great location. Add a reaching wine list (what Champagne vintage would you like, darling?) and a crowd-watching vibe and – voila! Jones recently euthanased Prix Fixe for a city version. Today South Yarra, tomorrow, the world.
Details
Best selling Time Out Offers