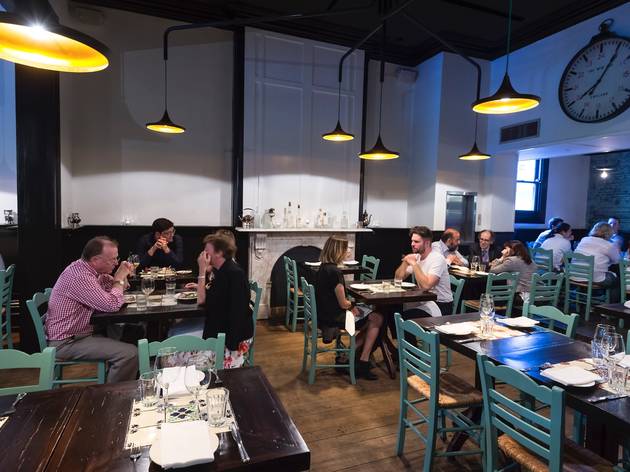 1/10
Photograph: Graham Denholm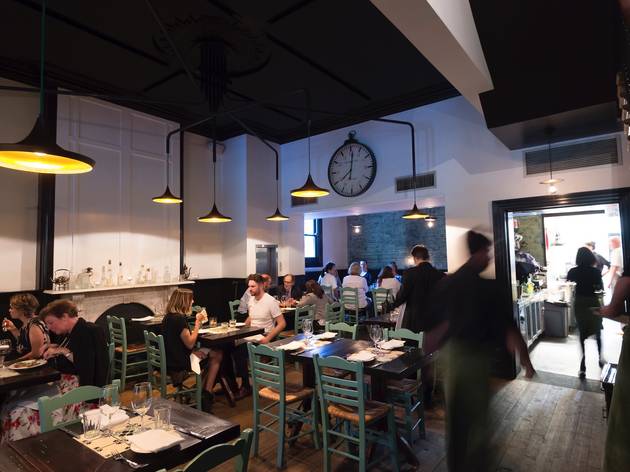 2/10
Photograph: Graham Denholm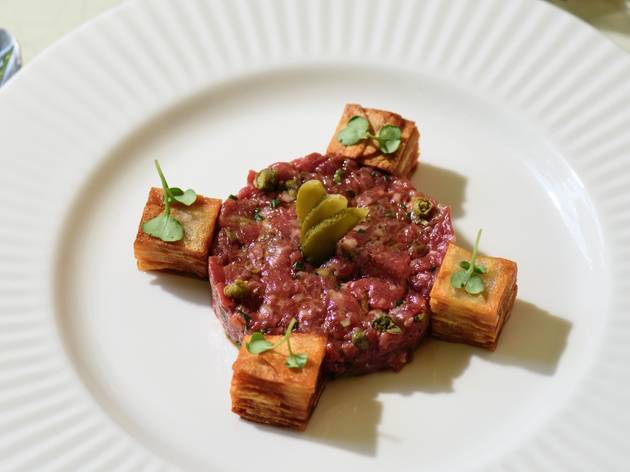 3/10
Photograph: Graham Denholm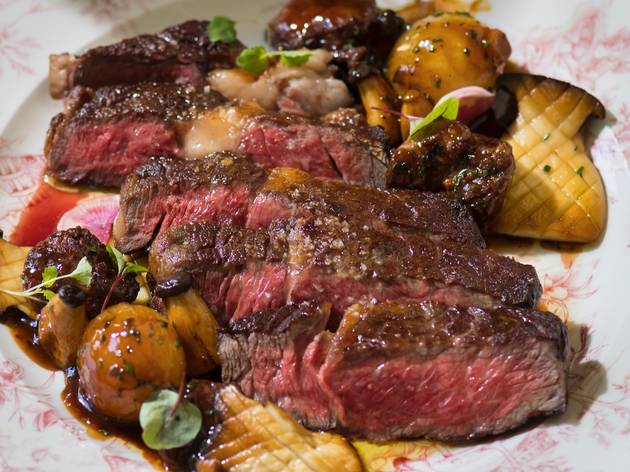 4/10
Photograph: Graham Denholm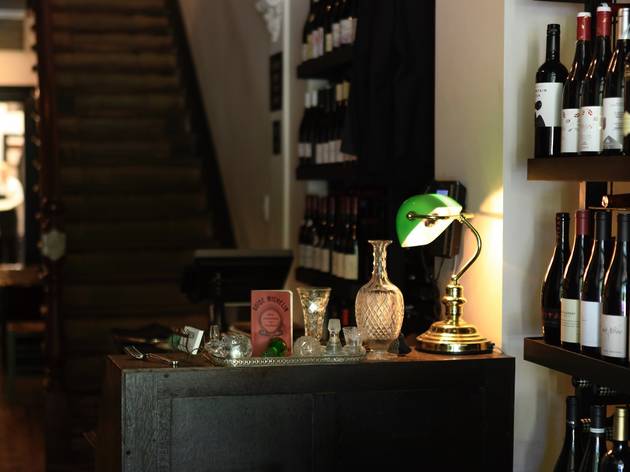 5/10
Photograph: Graham Denholm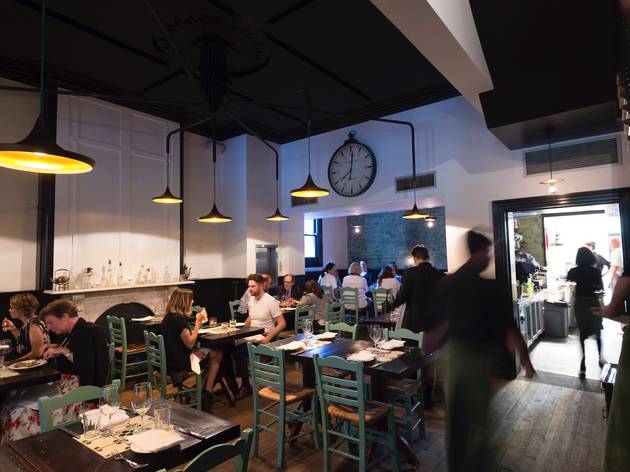 6/10
Photograph: Graham Denholm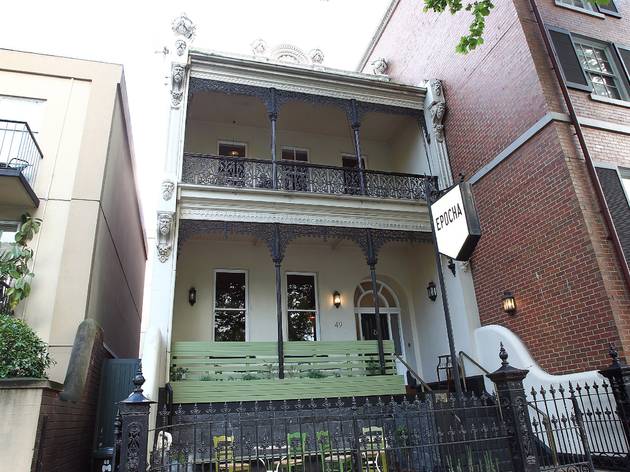 7/10
Photograph: Graham Denholm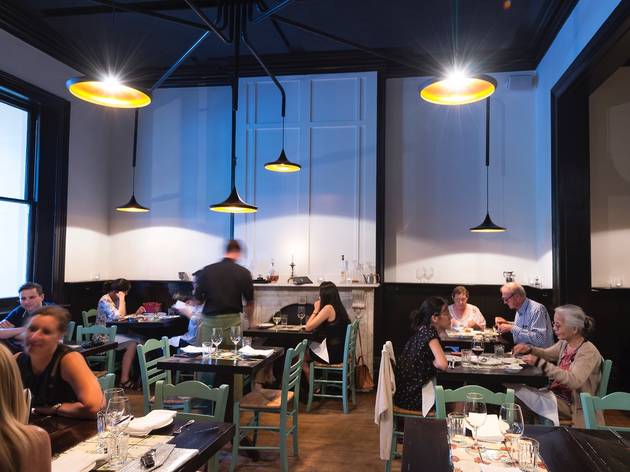 8/10
Photograph: Graham Denholm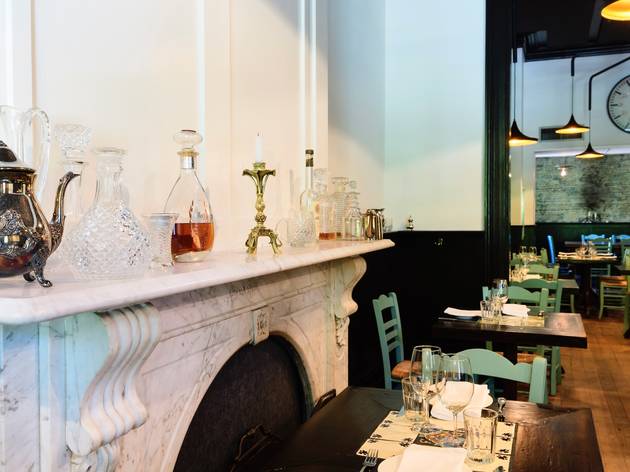 9/10
Photograph: Graham Denholm
10/10
Photograph: Graham Denholm
Time Out says
Epocha is a class act from floor work to food and all the bits between
You'll find no fluorescent signs at this lower-Rathdowne terrace. No pseudo-industrial knick-knacks or disposable placemats that in five years will mark it a restaurant circa 2012. But you will find elegant crystal decanters, etched silverware, polished dark woods, and even more polished service. Vintage things nowadays, perhaps, but it doesn't feel dated. It's timeless, classic. Proof that great taste never goes out of fashion.
This is a restaurant that's been confidently put together by Guy Holder and Angie Giannakodakis – you'll know her as the ex-commander in chief on the floors of Press Club and Hellenic Republic – and it's clear they know what they're doing.
As soon as the weather's balmy enough - hell, just as soon as it's not raining - we'll be taking up residence on the park-facing tables outside. Definitely with some wine - Giannakodakis is a knowledgeable somm' and there's some great Spanish, French and Greek gear on the list.
Start off with a Spanish txakoli – a dry Spanish white wine - and a lot of small plates. They're all good: charcuterie, olives, croquettes. Or crimson-red venison carpaccio – a woodland tableaux of raw thinly sliced venison topped with tiny pickled enoki mushrooms, crunchy radish rounds and golden orbs of sweet Pedro Ximénez sherry-jelly. Get veg numbers like al dente baby carrots and beets, tarred and feathered with honey and toasted sesame seeds, and napped with sharp goat's curd – it's the first time we've seen this nearly always overcooked dish pulled off well. Or tender asparagus topped with a soft poached egg that becomes a sauce when the yolk is ruptured. You can't credit chef Mick Bolam with reinventing the wheel here, but neither can you fault him for his execution of the pan-European menu. Casual stuff, done well. No faff.
Sandwich some protein between your small plates and dessert – perhaps the fish (it changes, we get a whole roasted flounder) with a few salad greens lightly dressed with vinaigrette. We're surprised that we're left to fillet the fish ourselves, but after removing all the lemon and dill the soft, buttery fesh makes it a low maintenance job – especially if you down tools and strip the bones with your hands.
Little touches make this place great – dark, malty bread brought out in a knotted cloth sack, and the return of the dessert trolley. The weak-willed should look away. Laid out it's not about what you want, it's what you're willing to have taken away. There's a boozy Eton mess-cum-trifle of sponge bound with cream and strawberries doused with champagne thick fingers of chocolate-honeycomb mousse-cake, and a super-light orange and cardamom crème brulee. We rescue the lot and we'd do it again.
Sure, we're loving the burgers of now, and we'll welcome the next Indo-Jap-Turkish sex shop dumpling bar like everyone else, but we reckon places like Epocha, asking of themselves 'is this good?' rather than 'is this in?', will outlive them all.
---
Details
Address:
49 Rathdowne St
Carlton
Melbourne
3053

Contact:
Opening hours:
Lunch Thu-Sun noon; dinner Tue-Sat 5.30pm
Best selling Time Out Offers