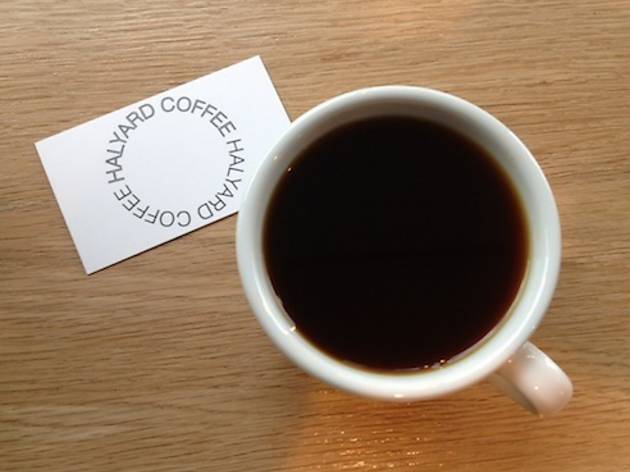 Praise the heavens, Docklands workers - you just inherited an espresso bar run by some silky smooth operators
Barista and roaster Kris Wood exploded onto the caffeine scene last year with his shoebox-sized coffee stop Clement. And since he did he hasn't stopped plotting – at the end of July he'll be doing a pop-up café int he city with Andy Gale of the Duchess of Spotswood, and lately St Ali (called Duchess Clement Trading Co), and this week, he's helped launched Halyard.
"It's not my place, but it's a bit like Clement in another shell," says Wood. Halyard is owned by Raj Atwal, who has taken care of the planning and design of the espresso bar, but she put the coffee in Wood's hands. "I've put one of my baristas in there who has been with me from the start."
Sweets by Candied Bakery and Alice Nivens are there for the taking and a handful of seats are there for longer occupation.
Halyard opened this morning. Check it out.
Venue name:
Halyard
Address:
760 Bourke St
Docklands
3008