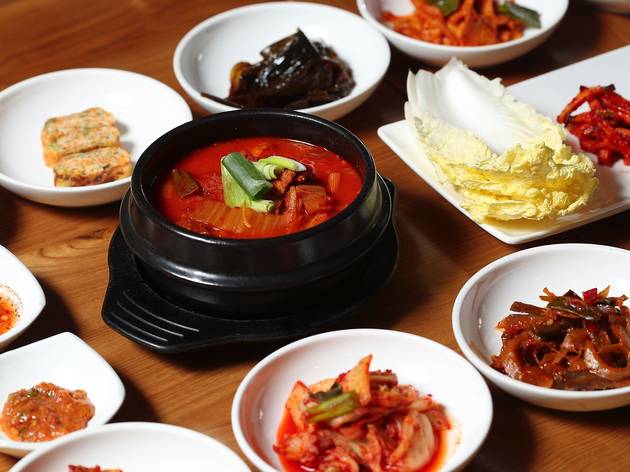 1/11
Photograph: Graham Denholm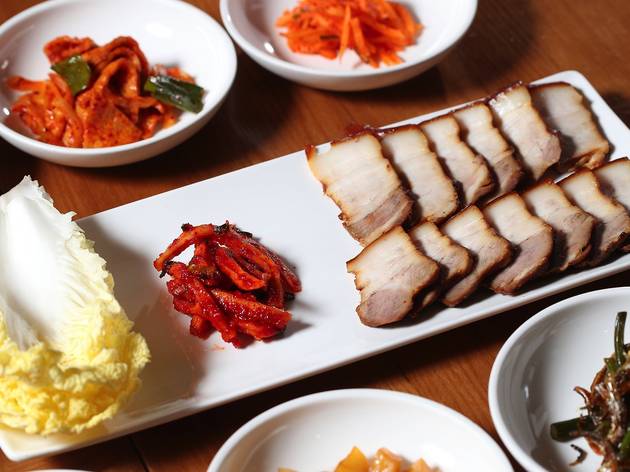 2/11
Photograph: Graham Denholm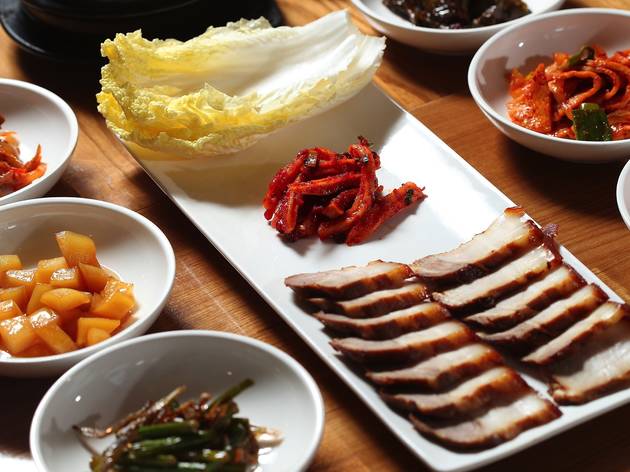 3/11
Photograph: Graham Denholm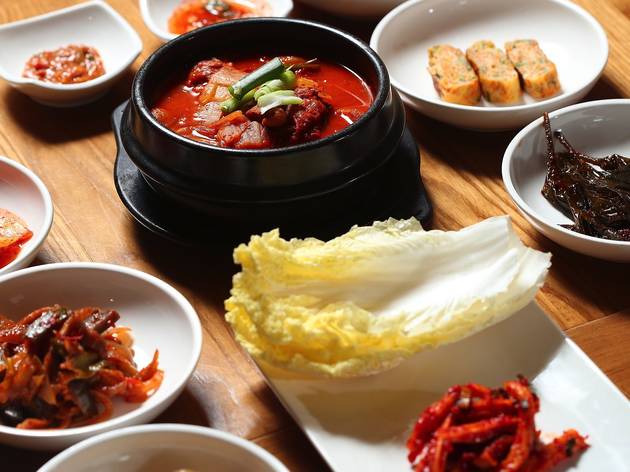 4/11
Photograph: Graham Denholm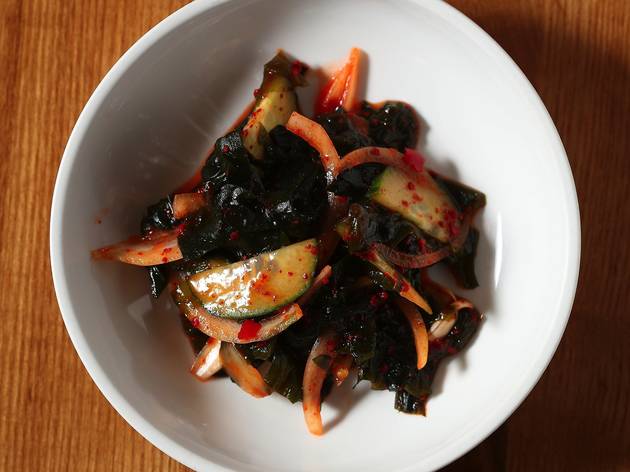 5/11
Photograph: Graham Denholm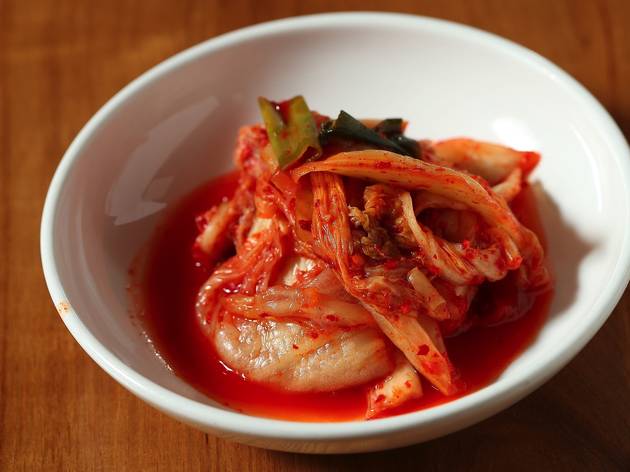 6/11
Photograph: Graham Denholm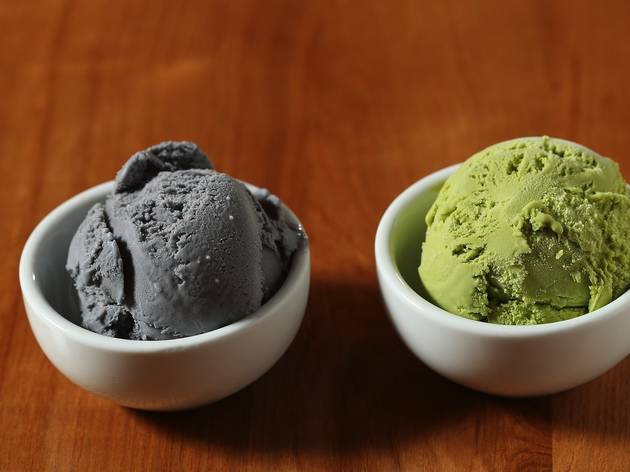 7/11
Photograph: Graham Denholm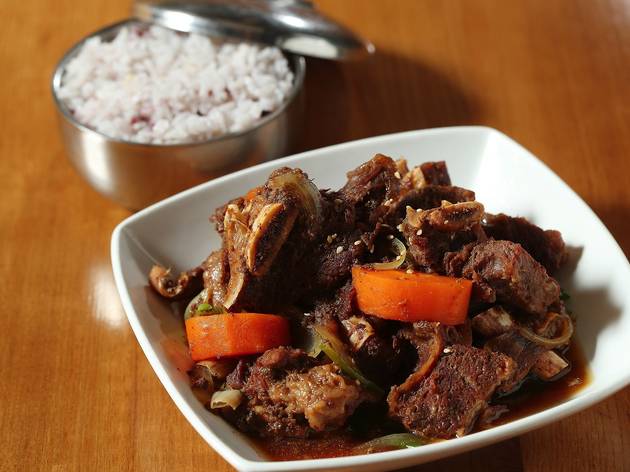 8/11
Photograph: Graham Denholm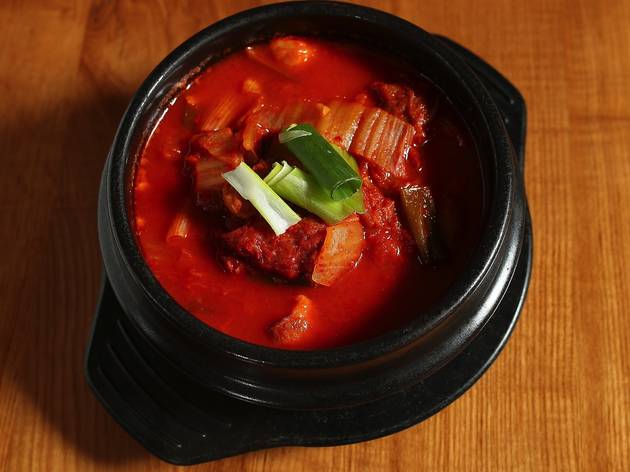 9/11
Photograph: Graham Denholm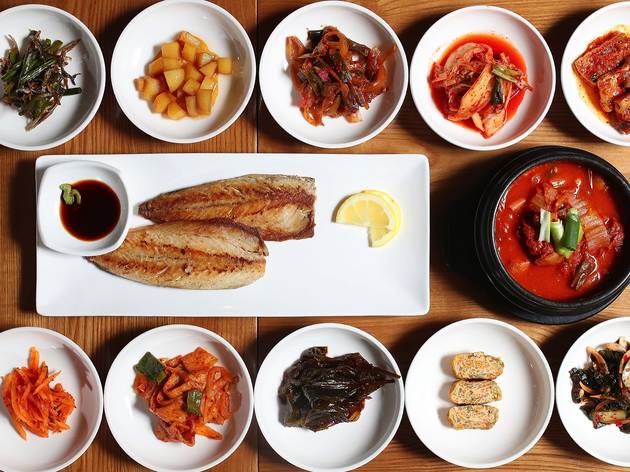 10/11
Photograph: Graham Denholm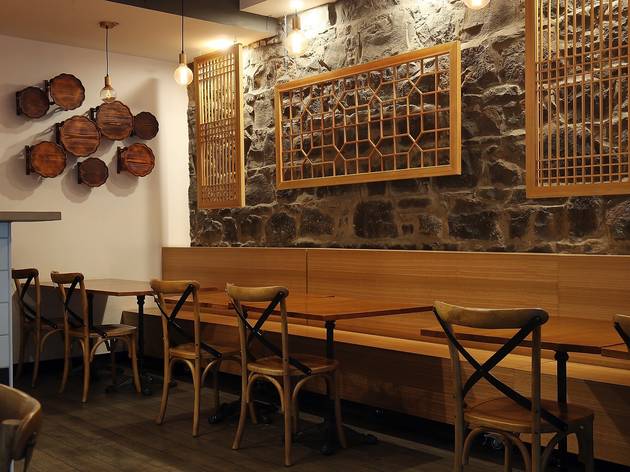 11/11
Photograph: Graham Denholm
Time Out says
Home is where the hansang is
The secret is out. This once low-key Korean restaurant overrun by displaced students wanting a taste of home is now being infiltrated by locals. Blame the internet. Blame Instagram. Blame Facebook. They've hit social media pretty aggressively and now everyone is lining up for all the banchan (side dishes) you can handle.
Hansang means 'table full of food' in Korean, and that's exactly what you get. Typically, when you sit down to a Korean meal, you're met with a handful of side dishes; usually pickles (most likely a kimchi), a salad, an ambient temperature stir-fry and a protein, but at Hansang, they fill your table. There were eleven plates at our count featuring a rice porridge spiced with black pepper, stir fried shredded potato, a rolled vegetable omelette, a cucumber and seaweed salad, japchae, kimchi cabbage, stir fried bean sprouts, spicy fish cakes, braised eggplant, kimchi radish and braised tofu. You might call it a gimmick if each plate wasn't properly cooked and seasoned, adding to the experience of the 'main' dishes rather than distracting from them; all killer and absolutely no filler.
You'd be mad if you didn't order from the set menu, where two people dine for $60, three for $90, four for $120, and so on. Each person chooses a shared main for the table and aside from the abundance of well-considered and interesting sides, you each receive a bowl of rice, a choice between a kimchi or soybean stew, and dessert. If you can't finish your food, they encourage you to take the leftovers home with you. We count that as a win. The choice of mains come in generous portions designed to share banquet style and include a range of stews, soups, savoury pancakes, grilled fish, stir fries, salads and bossam (braised pork belly).
A whole, deboned, grilled mackerel arrives at the table still sizzling with a redundant soy and wasabi dipping sauce. The fish is carefully salted, the edges crisp from charcoal and the flesh meaty and flaking apart at the touch of chopsticks. The fall-apart beef short rib stew (galbi jjim) arrives in its cooking liquor alongside tender chunks of carrot and slices of onion. It's best spooned over rice to temper the intensity of the sweet soy broth.
As part of the set meal, the fiery kimchi stew is a highlight; aged, sour kimchi is softened by pieces of fatty pork in a broth boiled into a thick, complex emulsion; the tartness of the kimchi, in turn, cuts the richness of the meat. Pour a spoonful over everything. If for some surprising reason you manage to fit dessert in, you'll have a choice between scoops of commercially produced black sesame, green tea, vanilla or red bean ice cream.
Don't be surprised if there are hoards of people at the door eyeing off your food like caged zoo animals; there are a mere 30 seats in this humbly furnished bluestone building. Make a booking if you want to eat dinner after 6pm or be prepared to wait. Hansang is dominated by Koreans not just because of the cuisine on offer, but because there's a sense of home-style generosity in the meal; you feel nurtured after eating, rather than uncomfortably stuffed. If all the Korean you know is barbecue and fried chicken, make your way to Hansang to be fed by the Korean mum you never had.
Details
Best selling Time Out Offers