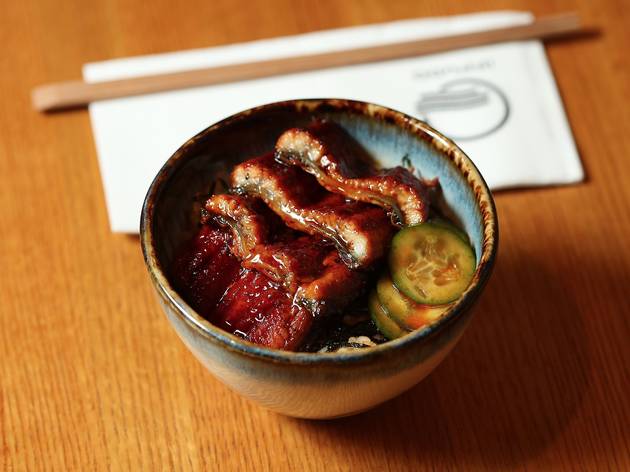 1/12
Photograph: Graham Denholm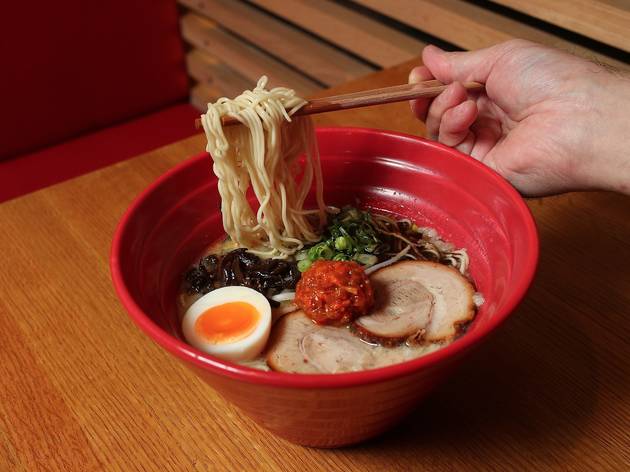 2/12
Photograph: Graham Denholm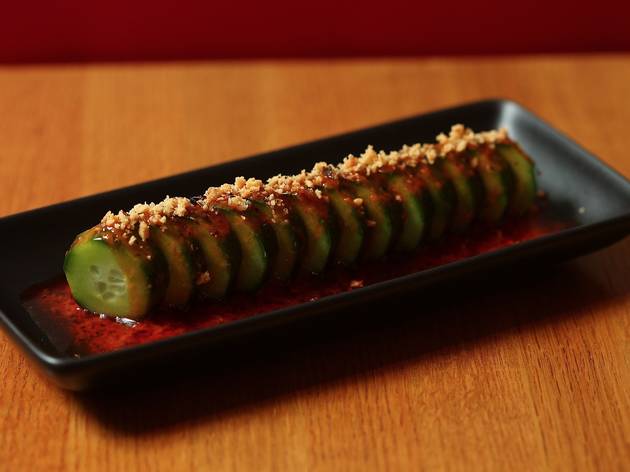 3/12
Photograph: Graham Denholm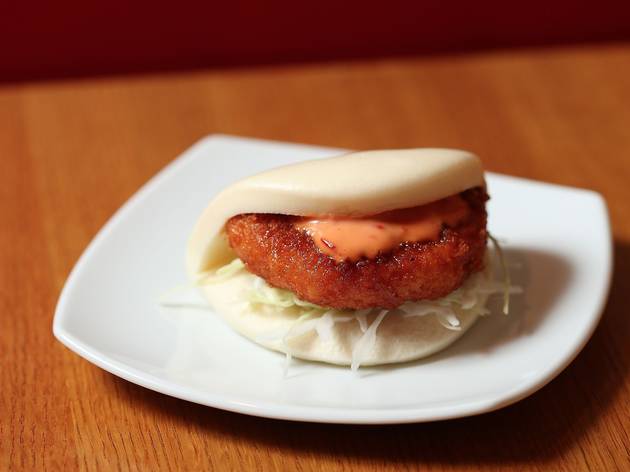 4/12
Photograph: Graham Denholm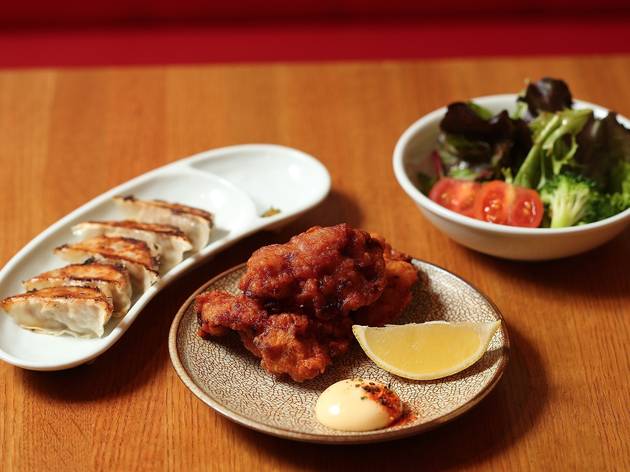 5/12
Photograph: Graham Denholm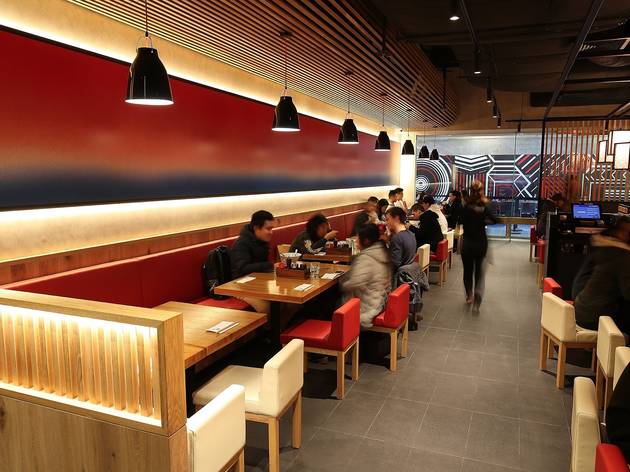 6/12
Photograph: Graham Denholm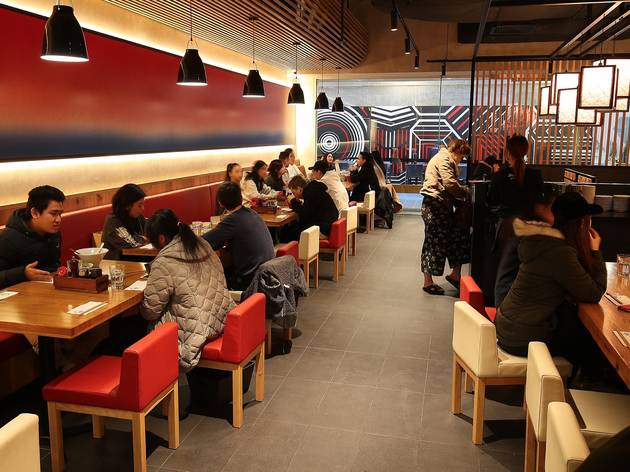 7/12
Photograph: Graham Denholm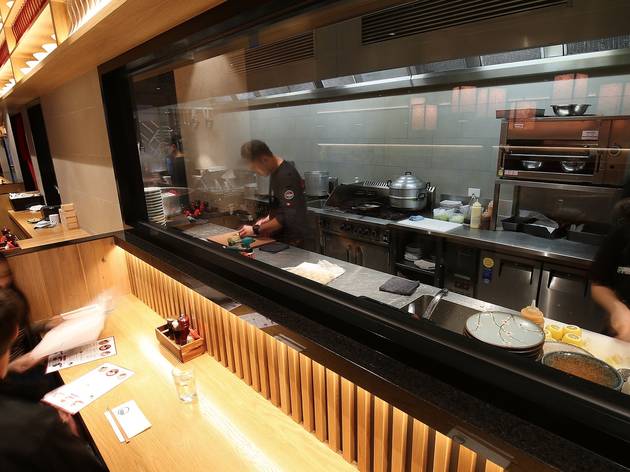 8/12
Photograph: Graham Denholm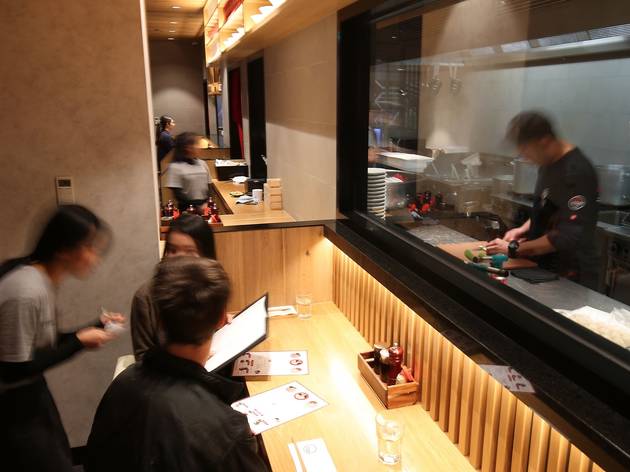 9/12
Photograph: Graham Denholm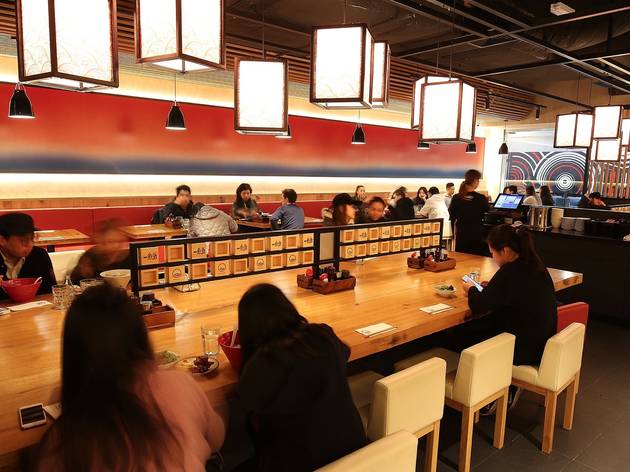 10/12
Photograph: Graham Denholm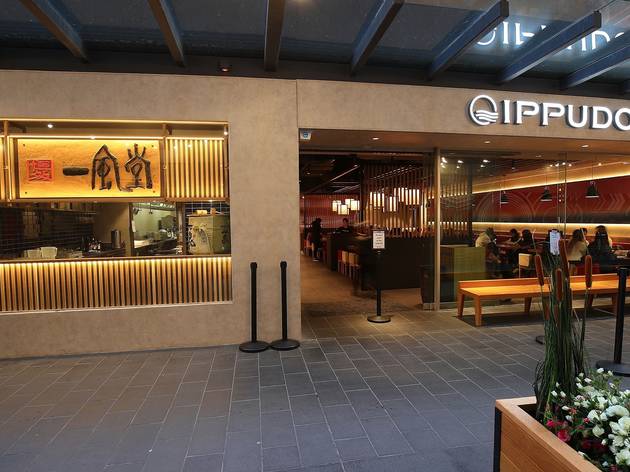 11/12
Photograph: Graham Denholm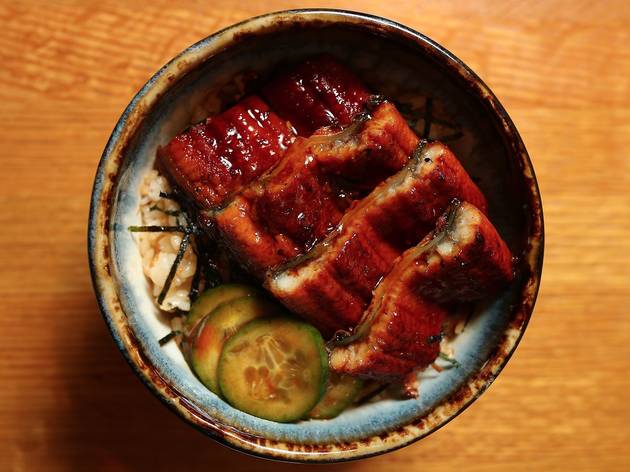 12/12
Photograph: Graham Denholm
Time Out says
Does this lauded ramen chain live up to its hype?
If you haven't been to an Ippudo before, it's a global ramen chain that specialises in hakata-style tonkotsu ramen in a line-up, slurp-up, get-out format that is synonymous with the style of eating among salarymen in Japan. You can't make bookings, and all parties from your group are required to be present before you are seated. All dishes reach your table in the order the kitchen prepares them (don't try coursing your meal), and you're not encouraged to linger, ever. It's not actually as impersonal as it sounds. The venues are designed to remind you of tiny ramen shops that you squeeze in and out of for a perfect meal in under 15 minutes. It's the ideal place to go to on a tight lunch break.
To meet the demands of a Melbourne market, the QV Ippudo is larger than other ones we have seen, with an array of communal tables for single diners, and a row of banquettes for larger groups. The kitchen is visible behind bench-to-ceiling glass. Here you get to witness the mesmerising spectacle of chefs building each bowl of ramen from noodle cooking through to tare (the stock's seasoning), stock pouring and adornment.
And how does the ramen fare? The broth seems like it's had the volume turned down for the Melbourne demographic. It has the obligatory milkiness and umami from cooking down pork bones for many hours with the same collagen-slickness you get in your mouth from a true tonkotsu, but the porkiness (and the lard) has been toned down. This isn't a bad thing, as you can head back to work free from a food coma, but ramen fanatics will be missing the extra fat and flavour. The charsu is tender, and the egg (which comes as an add-on for $2) contains a flowing yolk and a delicate white, but it bobs around in the hot soup fridge-cold and could do with a few more hours of marinating. Purists have the option of choosing a firm-cooked noodle, with done-ness ranging all the way to 'soft'.
There is an option to upgrade your ramen to a meal for an extra $4, giving you a half-serve of pork gyoza or karaage (fried chicken). Both are fine, but other menu items include a surprisingly fiery, lightly pickled cucumber (get it), salads (skip it), pillowy steamed buns stuffed with fried chicken (why not?), a fried prawn mash or braised pork belly (not needed) or rice bowls topped with a range of proteins (go for eel).
You're given a grace period to eat your meal before your bill is placed on the table to signal that it's time to leave. So will we be rushing back to Ippudo? The truth is, Melbourne is spoilt for choice when it comes to ramen houses. Ippudo is a welcome addition to the ramen scene, but its climb to the top will be a competitive one.


Details
Address:
QV
Shop 18, Artemis Lane
Melbourne
Melbourne
3000

Contact:
Opening hours:
Mon-Thu 11am-10pm; Fri, Sat 11am-11pm; Sun 11am-10pm
Best selling Time Out Offers