1/11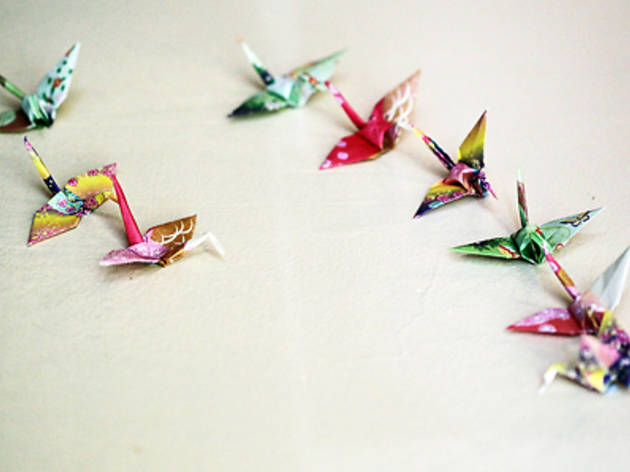 2/11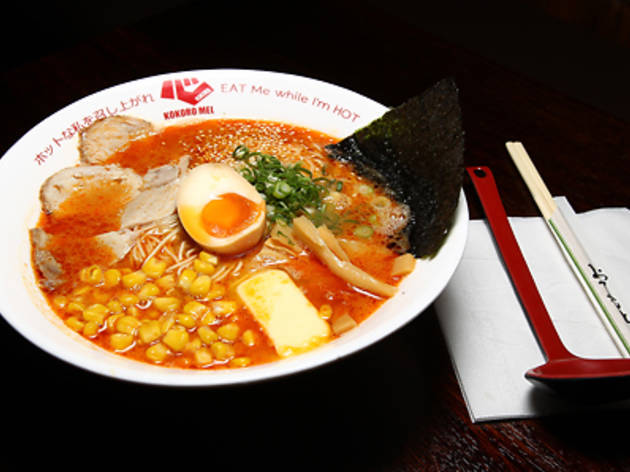 3/11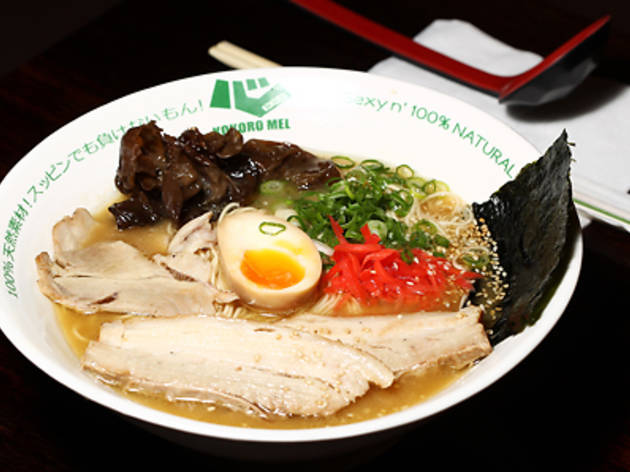 4/11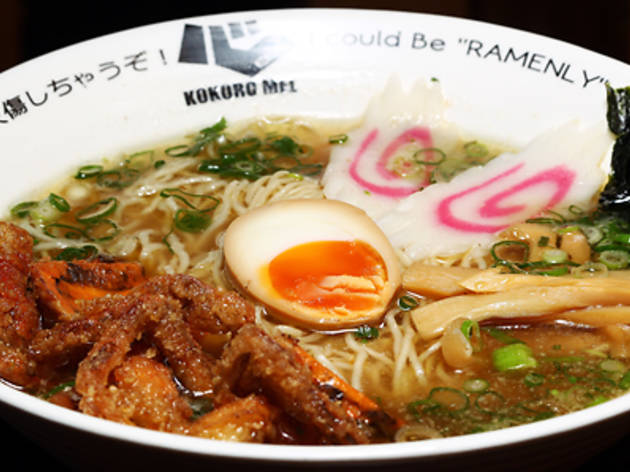 5/11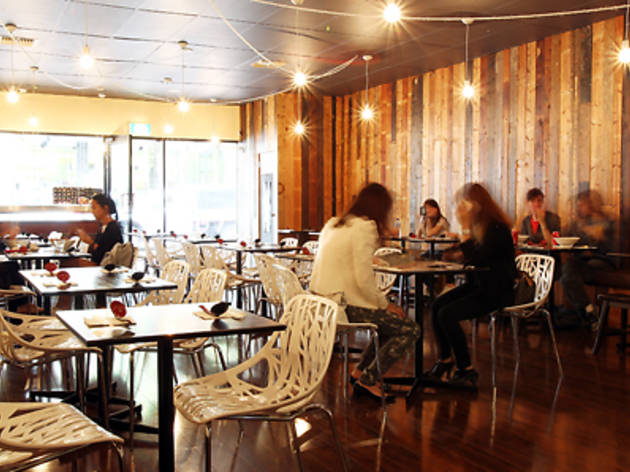 6/11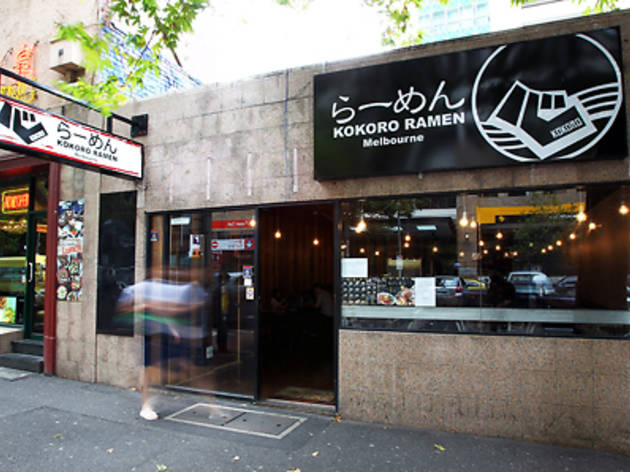 7/11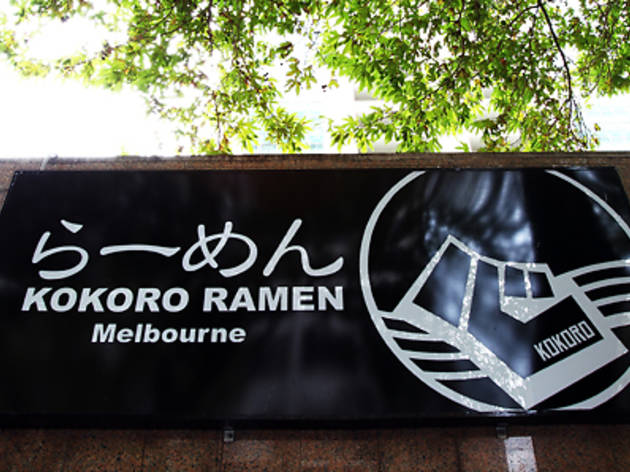 8/11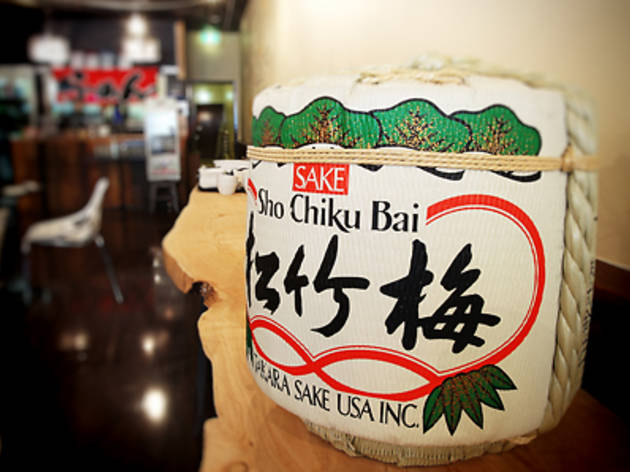 9/11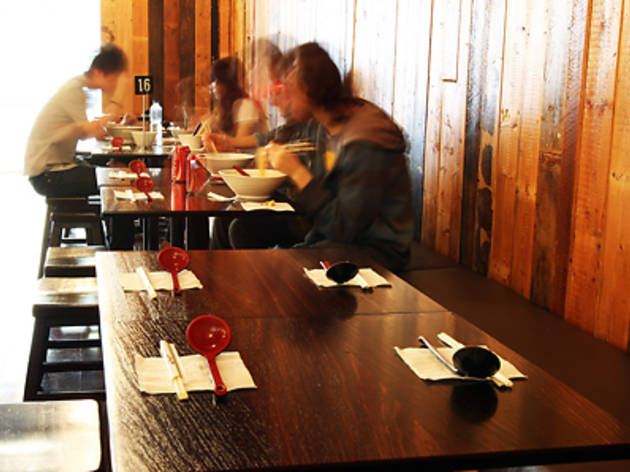 10/11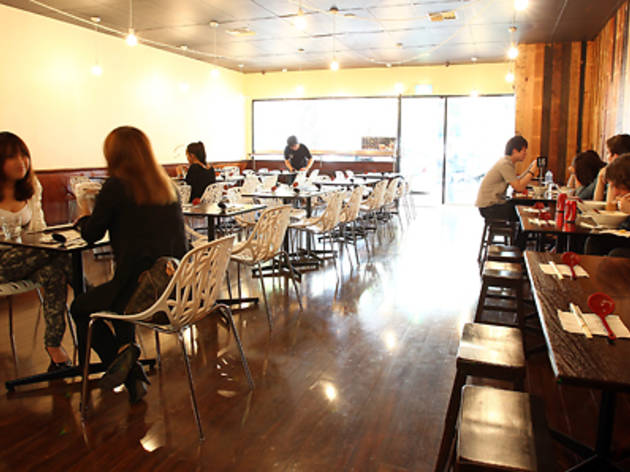 11/11
Kokoro brings Melbourne closer to understanding Japan's oft-mistreated staple of ramen
OK, so any non-taco related opening is exciting right now, but Kokoro Ramen has been causing a riot. Every night the queues form down Lonsdale Street and they have a 'sold out' sign on stand-by. On Time Out's visit every one of our beer snacks of marinated octopus, cucumber pickles and spicy peanuts with shrimp have sold out. As has rice – and it's only 6pm. So what the heck is the fuss about? If you're a Japanese expat or just a straight-up Japophile, Melbourne registers a big fail when it comes to ramen, and this simple wooden-panelled, cafeteria-tabled get-in get-out noodle house is getting a lot of things right.
For starters they're making their own noodles: long fine buckwheat threads the thickness of angel hair pasta that maintain bite despite a lengthy submersion in soup. Broth comes in four distinct varieties including classic tonkotsu: a viscous base made by boiling pork bones till they give up the goods; a miso-tonkotsu blend from Hokkaido, shoyu soy sauce enriched broth, and a light Tokyo edition of chicken and seafood stock.
Use the picture menu to mix and match your toppings, or go right for the 'highly recommend!' head-size bowl of tonkotsu that comes neatly crowned with thick slabs of tender pork belly, bright pink pickled ginger, a soft centred egg flavoured by soy sauce, a decorative sheet of seaweed and a nutty scattering of sesame seeds. The liquid is silky and chopsticks are an even match for the pork, but even here, the painstakingly made broth could use some acid, or sugar – anything to add another dimension to the salty soup. We say take that pork and add it to the buttered corn number. With an extra lick of chilli oil and sugary bursts of the corn kernels, there's enough going on to aid the long journey to the bottom of the bowl.
It's decent ramen – not perfect – but teamed with a pitcher of beer, Japan Idol musak and the ear-splitting "IRASSHAIMASE!" greeting, they've got authentic ramen house atmosphere nailed. If they tweak the broth and arrange a system to cope with the demand, this will be as close as you can get to Melbourne ramen heaven.
Venue name:
Kokoro Ramen
Contact:
Address:
157 Lonsdale St
Melbourne
3000

Opening hours:
Mon-Sat 11am-11pm
Transport:
Nearby stations: Melbourne Central; Parliament