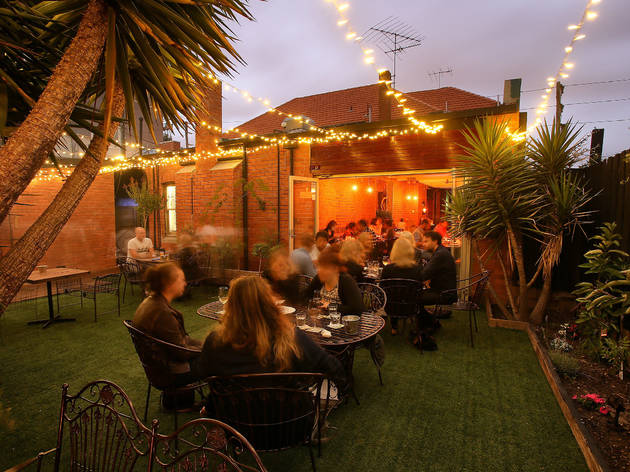 1/10
Photograph: Graham Denholm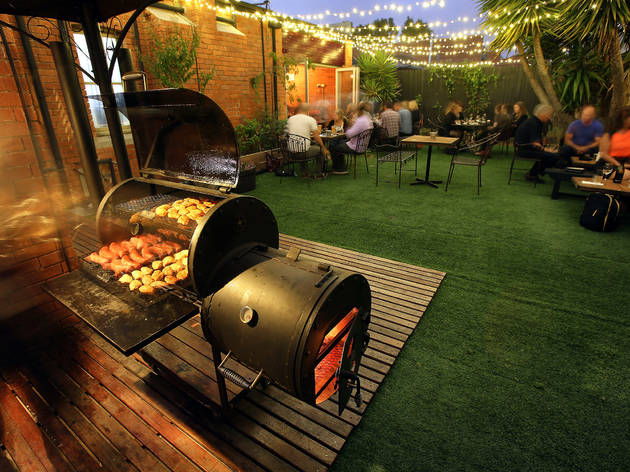 2/10
Photograph: Graham Denholm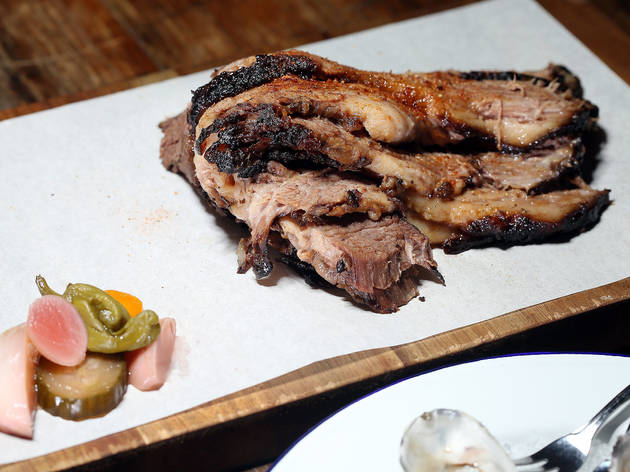 3/10
Photograph: Graham Denholm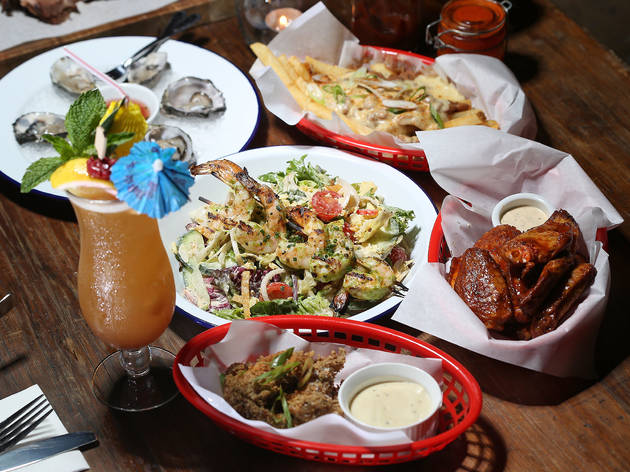 4/10
Photograph: Graham Denholm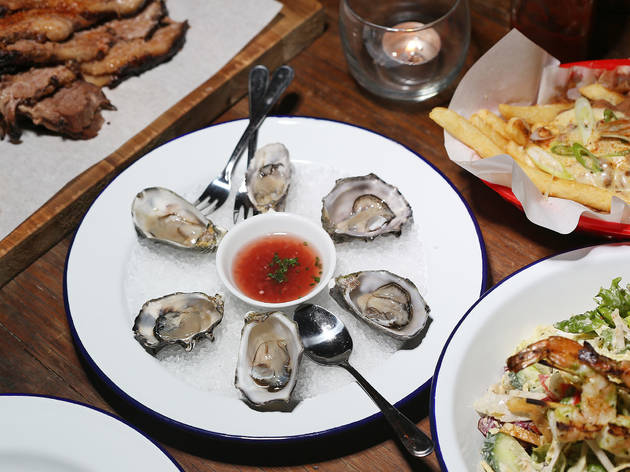 5/10
Photograph: Graham Denholm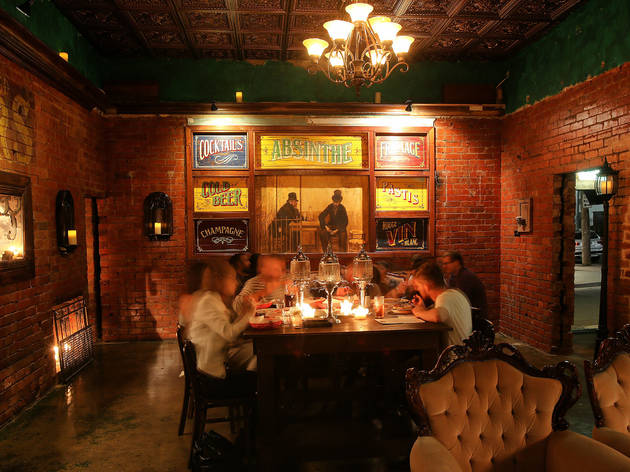 6/10
Photograph: Graham Denholm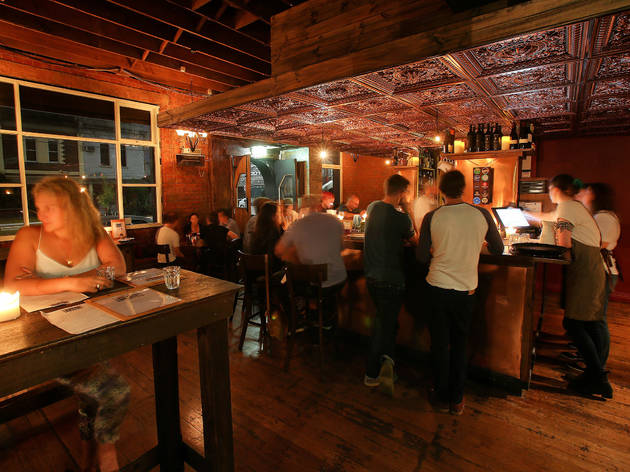 7/10
Photograph: Graham Denholm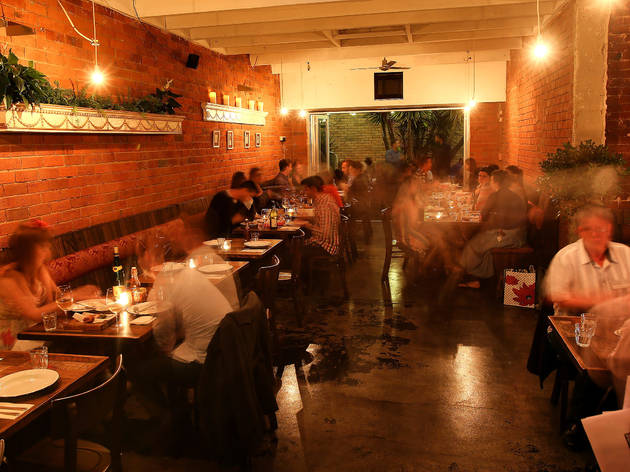 8/10
Photograph: Graham Denholm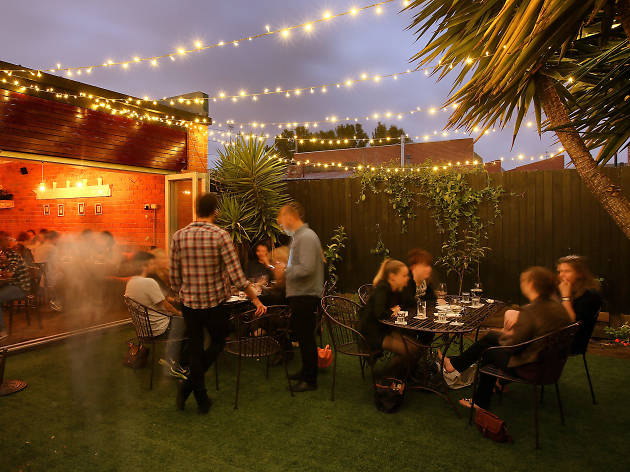 9/10
Photograph: Graham Denholm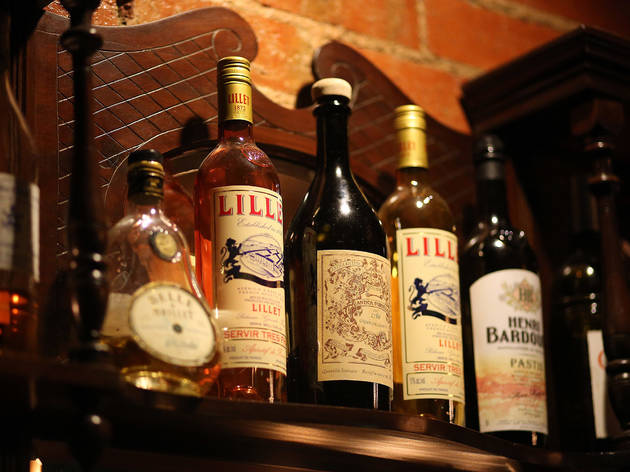 10/10
Photograph: Graham Denholm
The best of New Orleans comes to Collingwood
You've got to give it to New Mexican brothers Will and Mick Balleau. They know fun. They're the rockabilly cowboys whose hearts beat hard for fiddle-rich folk tunes, fine liquor and smoky meats of Southern wilds, and here, on the old Hell Towers Saloon site in Collingwood, they've built their magnum opus – a candlelit, copper-hued restaurant and bar uniting all of the above.
Time Out has gotten to know the brothers over the years from their other excellent venture – Richmond cantina Chingón. It'd be hard not to. They run their operations from the front line. This time, they're doing New Orleans in a pub – a Motown-playing beacon of south of the Mason-Dixon hospitality where early evening brisket-eating, and all night absinthe drinking are delicious possibilities.
Out back is an AstroTurfed courtyard, festooned with twinkling lights. Inside, candles make the brickwork dance; glowing copper wraps the bar and plush chaise longues fill a bronzy French Quarter-style salon where you can slink in well past bedtime for late night/early breakfast oysters, shucked till 6am on weekends.
In the kitchen, Texan sons-of-guns Jeremy and Christopher Sutphin (both ex-Fog), are smoking, pickling and baking up a pan-Southern storm. The apple pie pastry is so short it explodes into butter dust. Cornbread muffins are fluffy and soft and sit dead-on the savoury-sweet divide. It's all aboard the good ship brisket too. A pair of hand-built smokers imbue this menu with much of its charm, rendering big hunks of pork shoulder and sinuous beef into soft, juicy piles of protein, served by the half or whole pound.
Having eaten the menu from top to bottom, our advice is to tackle it over a few trips. It's tempting to bookend that half-kilo of subtly smoky beef with creamy macaroni salad and fried chicken tenderloins – golden batons of spicy Southern crunch, kept juicy by a solid pre-soak in buttermilk – but it's also foolhardy.
Rolling with a posse helps, as does countering your protein with fresh sides of sharp, cumin-y pickles and Texas caviar – a crunchy, citrusy, cilantro-driven salad of black eyed peas, finely diced capsicum and onion, all topped with squiggles of paprika mayo and served with fresh fried tortilla chips. It's like ceviche for vegans.
A warning, also, that dessert here isn't so much an option as inevitable. The banana cream number is an empirically perfect iteration of the dish – a chilled caramel custard enveloping fresh ripe bananas in a biscuity base, topped with silky just-warm torched meringue.
Making this joint run on a dime is pocket rocket Emma Ramos (last seen at the Everleigh) and ex-Black Pearl bartender Evan Stanley – a man who can make the rye whiskey Vieux Carrés of America's cocktail heartland with his eyes shut. Ask him. He might. They get the serious to fun ratio just right here. Your Hurricane is a bright balance of rum, passion fruit and citrus, all dressed up like a Mardi Gras float, but they're just as keen to pour you a shot of Jameson or a jug of Sierra Nevada pale ale.
That's the thing. Plenty of places serve American – a few are doing it well – but until now, nowhere has captured the good times soul of the South. Le Bon Ton smells like a campfire. It sounds like Hank Williams, and for Americans, it tastes like home. Head down. The doors are always open and the welcome is warm.
---
Venue name:
Le Bon Ton
Contact:
Address:
51 Gipps St
Collingwood
3066

Opening hours:
Mon 5.30-10pm; Tue-Thu noon-3pm & 5.30-10pm; Fri, Sat noon-3pm, 5.30pm-11pm & midnight-5am; Sun noon-10pm