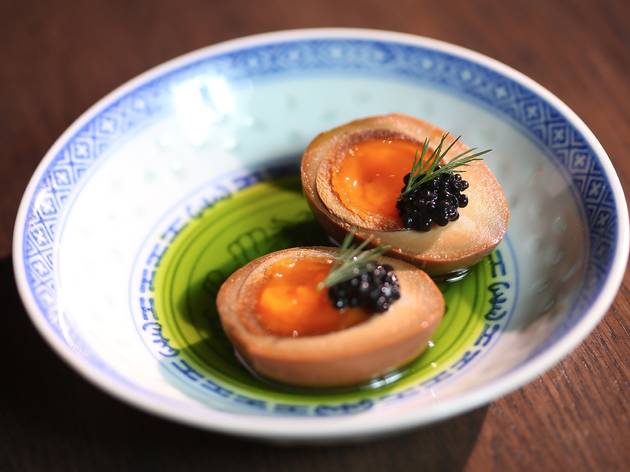 1/9
Photograph: Graham Denholm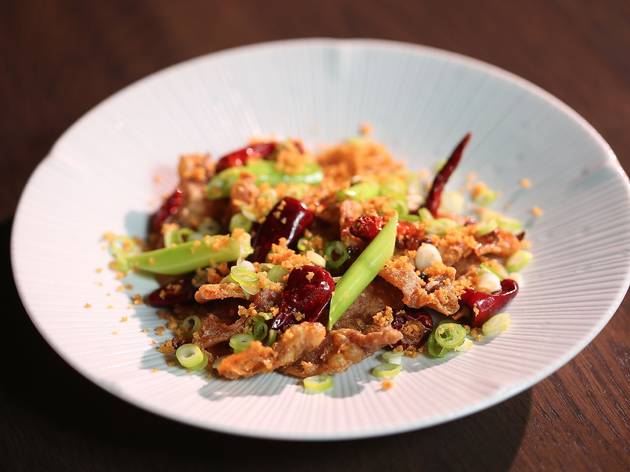 2/9
Photograph: Graham Denholm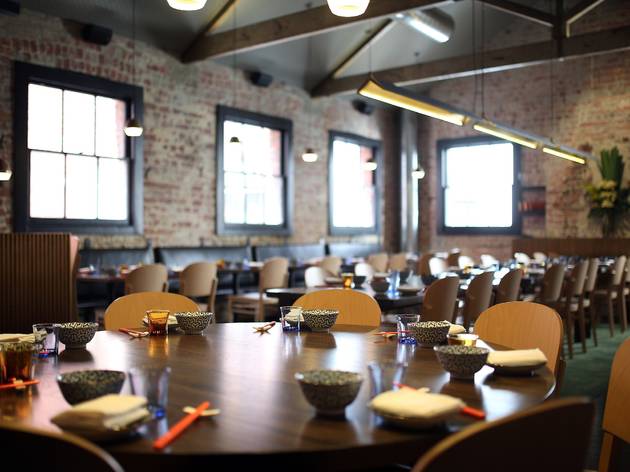 3/9
Photograph: Graham Denholm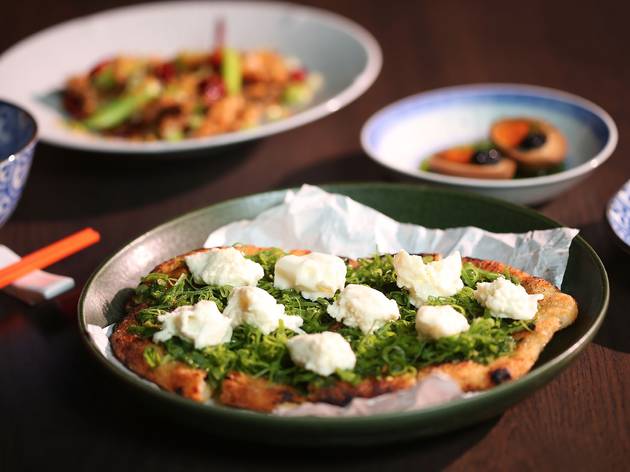 4/9
Photograph: Graham Denholm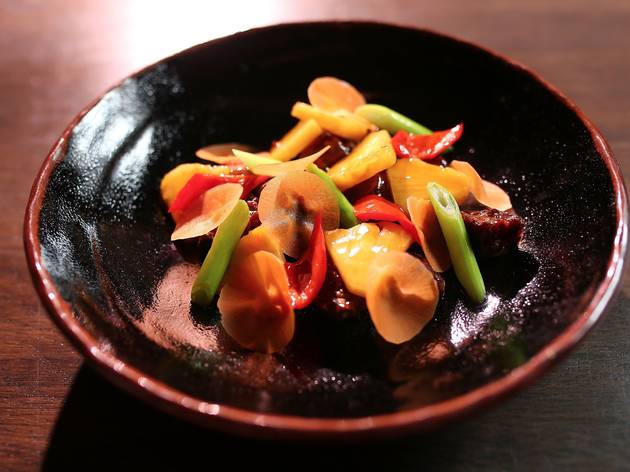 5/9
Photograph: Graham Denholm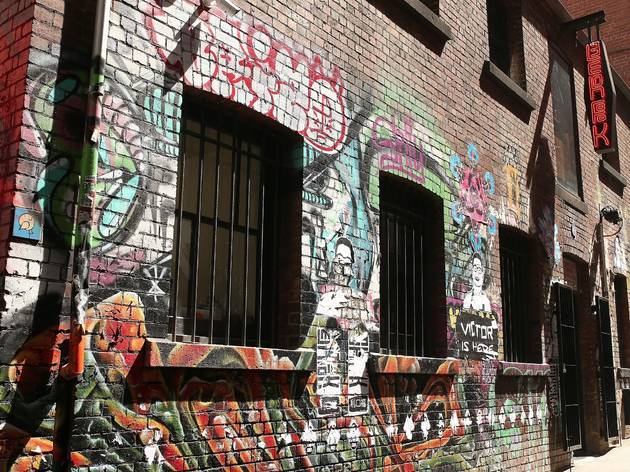 6/9
Photograph: Graham Denholm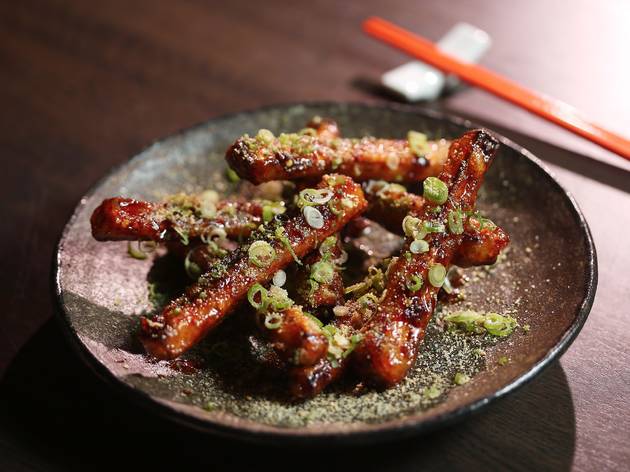 7/9
Photograph: Graham Denholm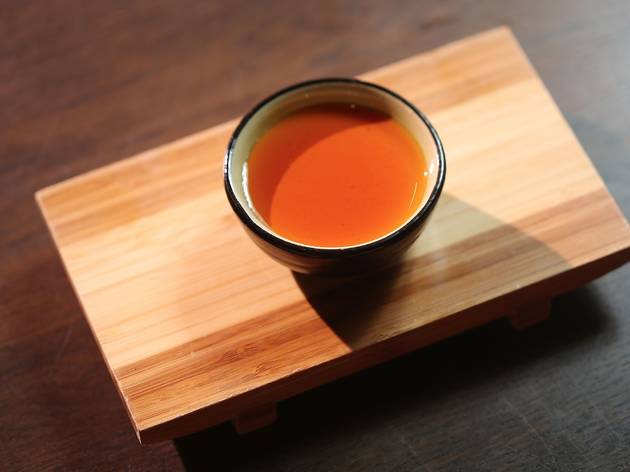 8/9
Photograph: Graham Denholm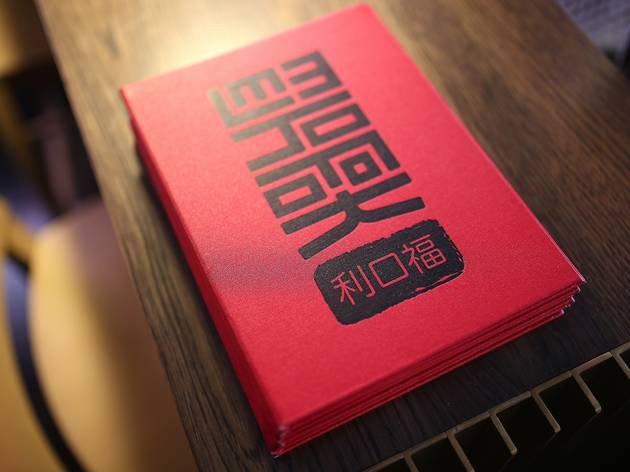 9/9
Photograph: Graham Denholm
Time Out says
Friendly warning! We're working hard to be accurate. But these are unusual times, so please check that venues remain open.
Smith Street's loss is the city's gain, as Lee Ho Fook brings cutting-edge Chinese to Duckboard Place
Victor Liong's mod-Chinese diner has graduated from low-key digs in Collingwood to an edgy warehouse in the city, home to cathedral ceilings, raw bricks and exposed pipes. It's a slicker, more sophisticated package, with a rock'n'roll edge that suits Liong's punchy regional cuisine. But the space can fall dangerously close to form over function – that backlit bar also acts as a thoroughfare, so unsuspecting punters could cop a Boston shaker to the face.
Fortunately the floor team doesn't skip a beat. Our waitress bops along to the Cure as she guides us through the specials. "Definitely order this," she says, pointing to the Chongqing chicken skin. "But steer clear of that, it's too big for two," she warns of the mammoth beef rib. She also convinces us not to go for the banquet as "it's a shit tonne of food". So we go to town on the a la carte offerings… and order a shit tonne of food anyway.
And damn was she right about that chicken skin. Crunchy, burnished shards of deep-fried skin play peek-a-boo amid a rubble of dried chillies and Sichuan peppercorns. This is no-holds-barred dining: the heat comes on slowly at first, then all at once, leaving us fanning our mouths like maniacs.
While the chicken comes out with all guns blazing, the tea-smoked egg takes a more softly-softly approach. Liong's modern version of this classic Chinese snack teams the smoky notes of oolong with the buttery richness of the jellied yolk, the salty pop of Avruga (faux caviar made from herring) and a refreshing herbal hit from the dill frond and spring onion oil.
Doused in a sticky soy and red vinegar sauce, and scattered with little nubs of fried garlic and Sichuan peppercorns, the crisp eggplant is a textural treat. A caramelised coating gives way to a fluffy, silken interior, so each bite is crunchy and soft, sharp and sweet.
Following such well-executed starters, the 'chinizza' falls a bit flat. This love child of a pizza and a spring onion pancake features a fried, puffy base layered with shredded spring onion and dollops of buffalo mozzarella. The cool lactic tang of the cheese plays off against the grassy heat of the onion, but it's too one-dimensional, a dull moment in an otherwise exciting meal.
Liong, who's worked at Sydney's Mr Wong and under Mark Best at Marque, is at his palate-challenging best when he marries traditional Asian flavours with confident European technique. The sweet and sour pork is a case in point. Banish all thoughts of the batter-heavy dish from your childhood. Here, tender hunks of pork neck, pineapple, capsicum and spring onion are tossed in a sticky, but not sickly, sauce of salty soy, sweet ketchup and tangy vinegar. Cram everything in at once for the full effect.
Subbing wagyu tri-tip for the regular rubble of pork mince, the sang choi bau is rich, fatty and flavourful, but all that meaty heft is too much between two people.
Delicate desserts offer a reprieve from the umami-rich onslaught of the mains. Jasmine tea-infused custard with burnt caramel comes in a petite teacup, with floral notes, toffeed sweetness and a slight bitter edge. Another pretty cup teams tart Granny Smith sorbet with nutty amaretto jelly for a cool, clean finish.
It takes a far-reaching, intelligent wine list to stand up to Liong's relentless flavour punches, and sommelier Masa Nishimoto is up to the task. Floral, textural whites, such as the Laurent Barth Muscat or the Slovenian Dveri Pax Pinot Gris, offer a welcome hint of residual sugar, cutting through the spice with ease.
In its new laneway location, Lee Ho Fook is loud, lively and ready to party. With its 1980s soundtrack and reworked suburban Chinese favourites, it strikes a balance between nostalgia and innovation. And just like those lazy-susan meals of family dinners past, you'll get the most out of a meal here if you dine with a crowd, tackling the ten-course banquet (a bargain at $68 a head) or sharing some of those heftier mains.
Gather your pals, eat well, eat often.
---
Details