Little Collins St Kitchen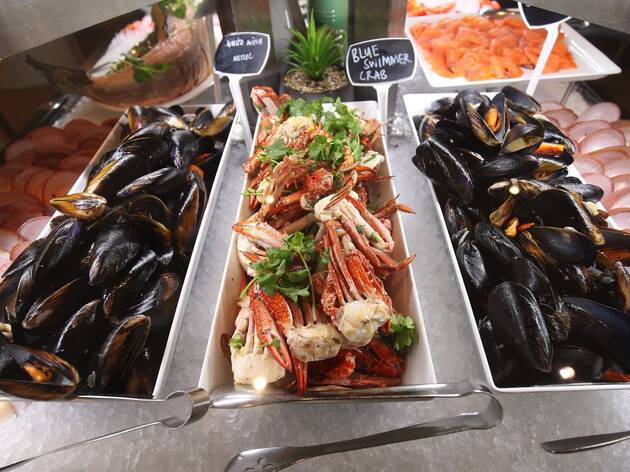 1/19
Photograph: Graham Denholm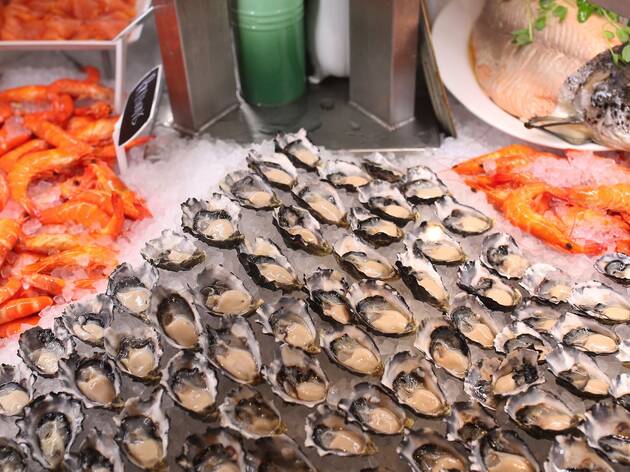 2/19
Photograph: Graham Denholm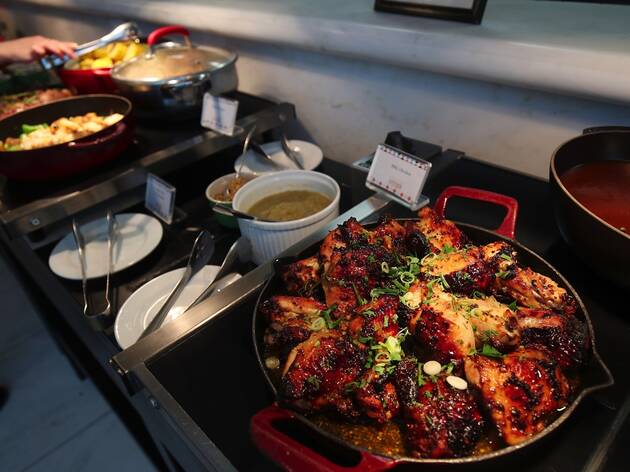 3/19
Photograph: Graham Denholm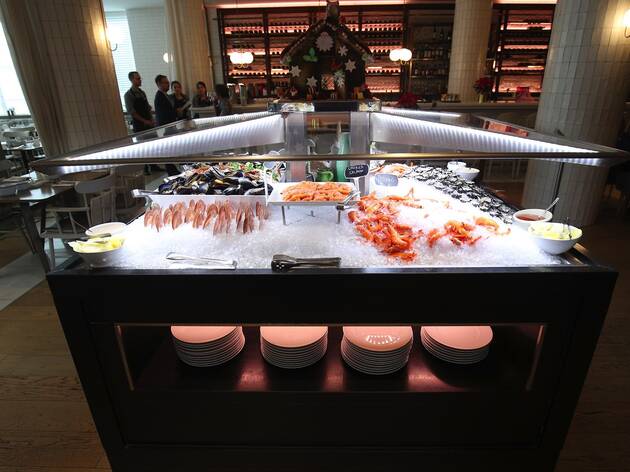 4/19
Photograph: Graham Denholm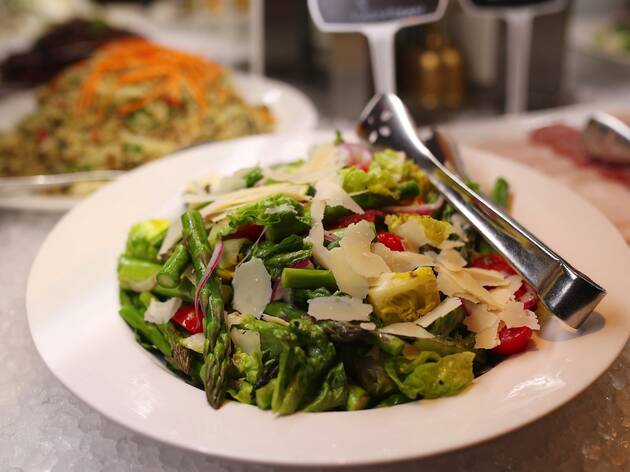 5/19
Photograph: Graham Denholm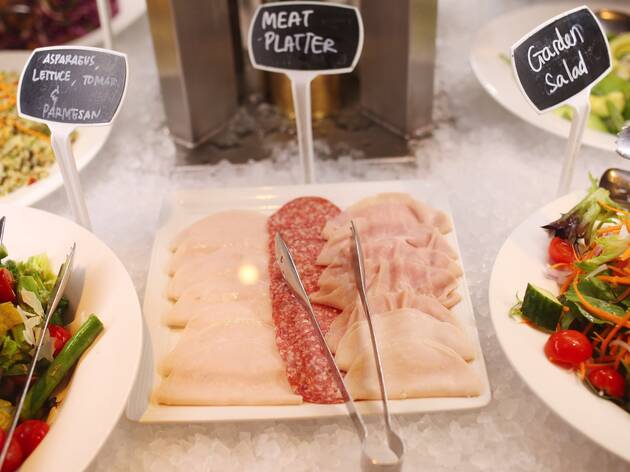 6/19
Photograph: Graham Denholm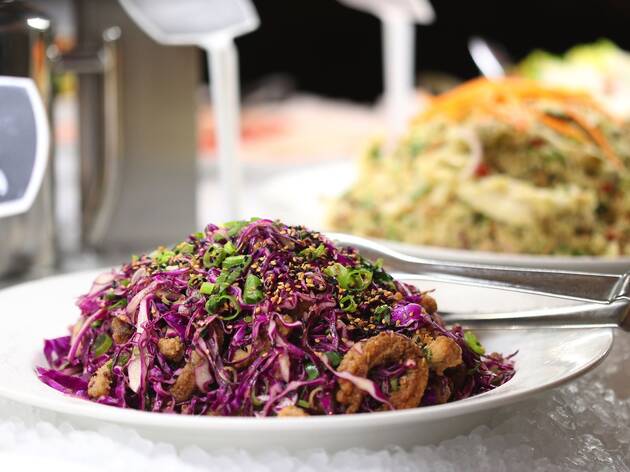 7/19
Photograph: Graham Denholm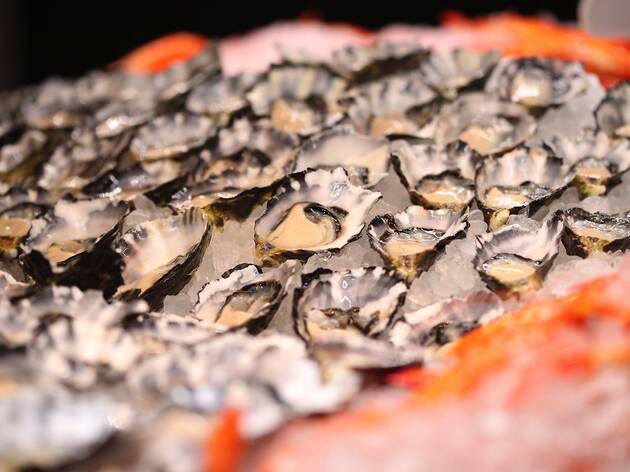 8/19
Photograph: Graham Denholm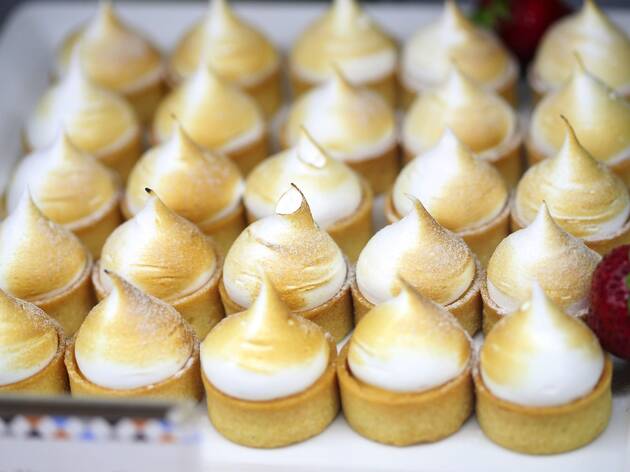 9/19
Photograph: Graham Denholm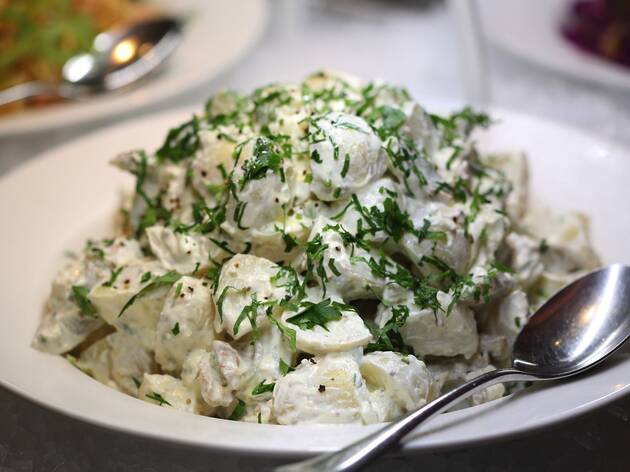 10/19
Photograph: Graham Denholm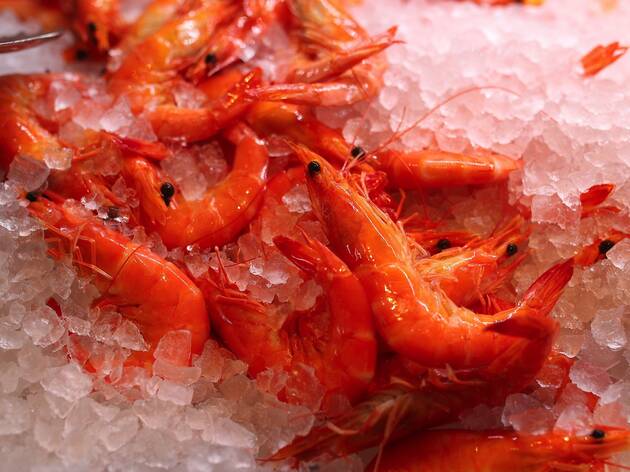 11/19
Photograph: Graham Denholm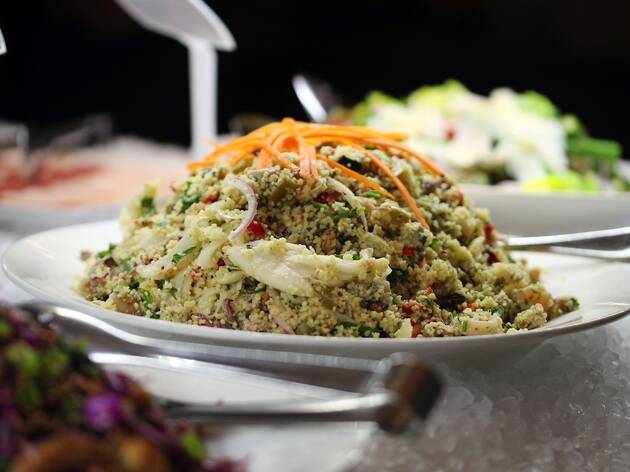 12/19
Photograph: Graham Denholm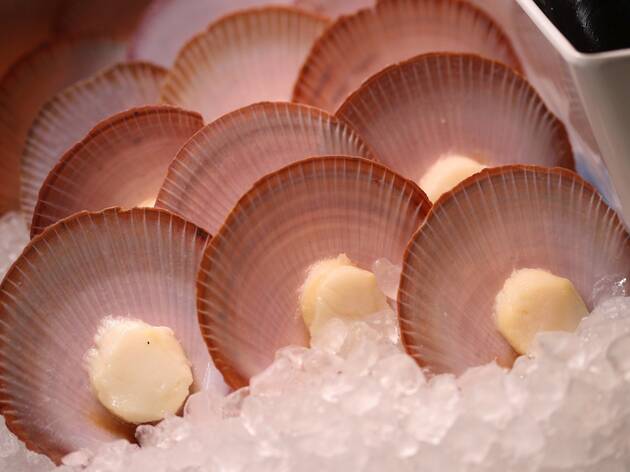 13/19
Photograph: Graham Denholm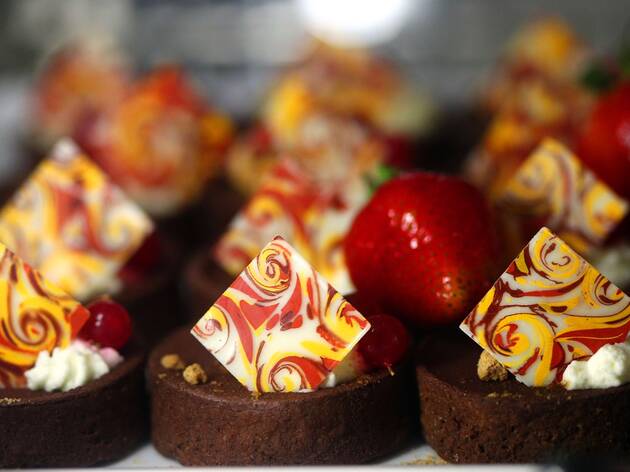 14/19
Photograph: Graham Denholm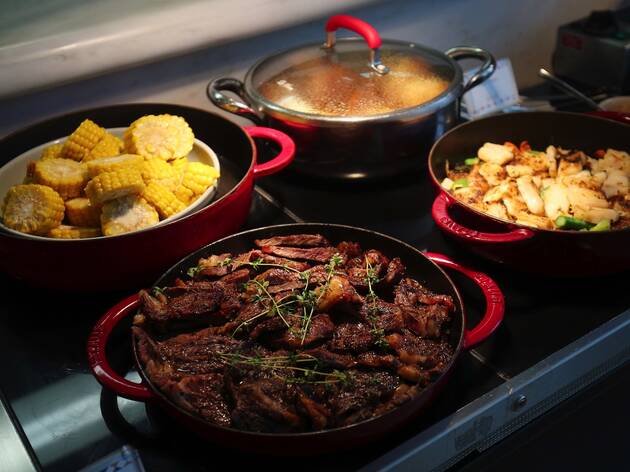 15/19
Photograph: Graham Denholm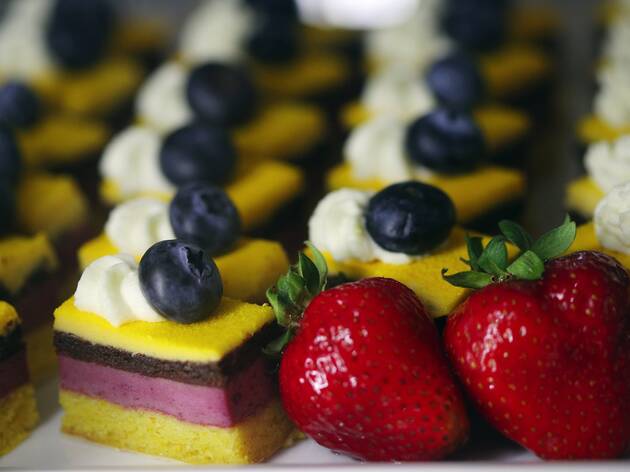 16/19
Photograph: Graham Denholm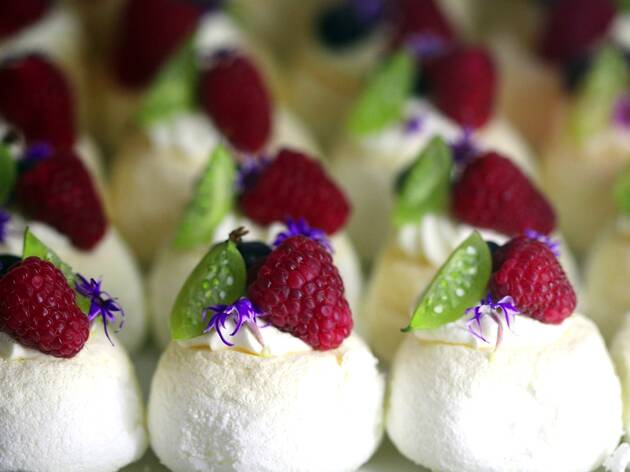 17/19
Photograph: Graham Denholm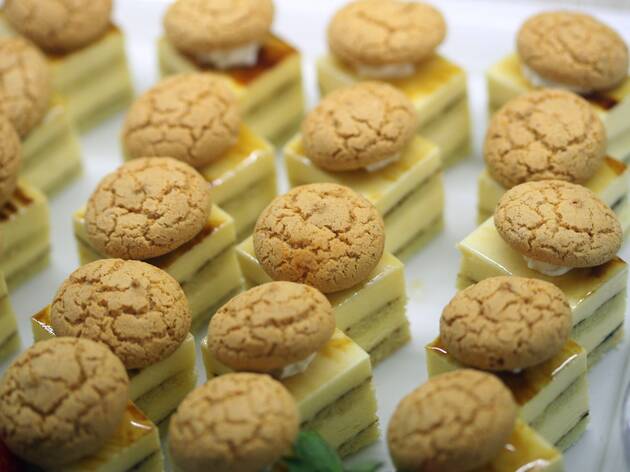 18/19
Photograph: Graham Denholm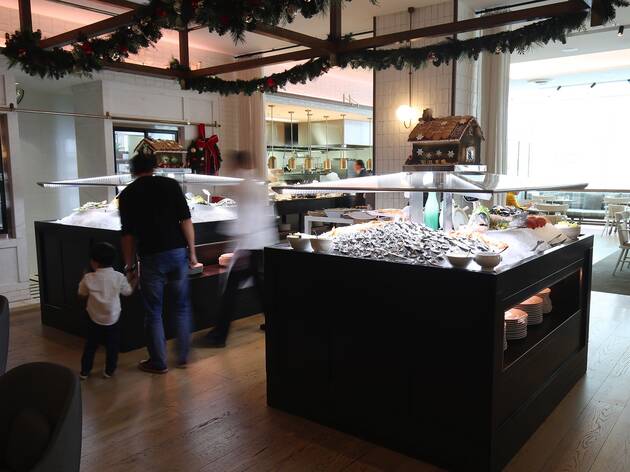 19/19
Photograph: Graham Denholm
Time Out says
There're not many places for all-you-can-eat seafood in Melbourne. This is one of them
There are two things we really look for in a buffet: fresh seafood and a sundae bar. Little Collins Street Kitchen's dinner buffet has both. The sundae bar is comprised of Mövenpick chocolate and vanilla, toppings of shaved white chocolate, Smarties, cookies and crumbled waffle cone – but it loses points for no hot toppings. But that ice cream is just the ticket when you have returned to the seafood buffet more times than you are going to admit in a public forum.
The star attraction here are the prawns, which are fresh, plump, sweet and yes, unlimited. They are cooked simply and presented in their shells, without adornment, on ice. There is cocktail sauce, vinegar and lemon available for you to add to your own taste, or you can just scoff them as is. Staff are extremely prompt about replacing the shell bowls on the tables and whisking away your dirty plates when you get up to revisit the buffet, so each time you fill up feels like the first time and you won't be shamed by the detritus of your own gluttony.
If you're an oyster fan, those briny and meaty bivalves are a great palate cleanser between prawns. There are also unlimited crabs' legs, though the meat seemed to us a little dry, plus the small legs require much labour for little reward – you're better off with the sweet morsels found in the claws.
Scallops and two kinds of salmon round out the seafood portion of the buffet. The first is smoked, salty, silky sheets that would be perfect on a bagel with cream cheese. The second is unadorned poached salmon, which is flaky and tender.
The buffet does not end there, with a selection of perfectly serviceable hot dishes (Moroccan lamb, butter chicken, baked fish, pepper beef, calamari rings, dumplings, roast pork, roasted potatoes, roast lamb) and a few salads (an undressed, feta-less Greek salad or seafood number). The hot dishes are simple, well seasoned but not overly inventive. Little Collins Kitchen knows as well as we do that the seafood buffet is the drawcard.
In addition to the ice cream, there are mini desserts like bite-sized baked cheesecake, and a chocolate and passionfruit tart.
Little Collins Kitchen also offers a European-ish a la carte selection (duck a l'orange, lamb shoulder, orecchiette) if you don't want to go for the buffet.
At $89 per person ($99 Friday and Saturday, not available Mondays), the seafood buffet is definitely not cheap. But eating your weight in prawns is a challenge we're willing to accept in the spirit of all-you-can-eat dining.
Details
Address:
27 Little Collins Street
Melbourne
Melbourne
3000

Price:
$$$
Contact:
Opening hours:
Daily 6.30am-10.30pm
Best selling Time Out Offers