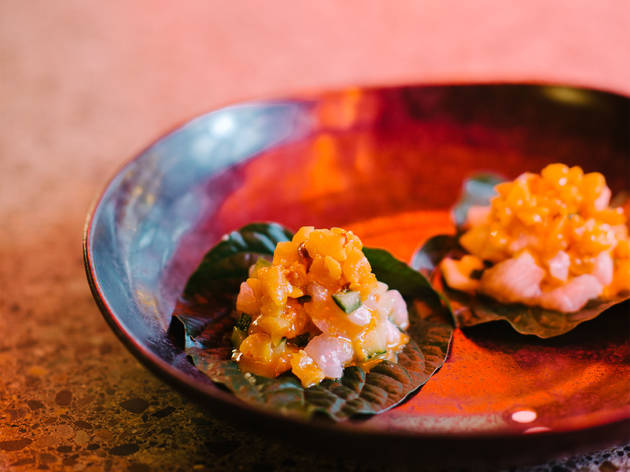 1/9
Photograph: Ryan Noreiks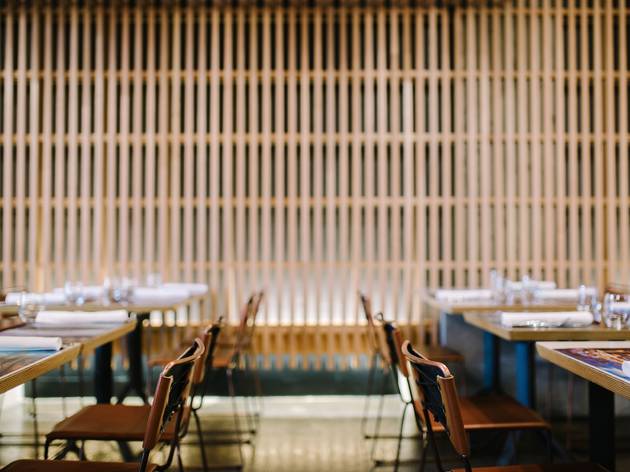 2/9
Photograph: Ryan Noreiks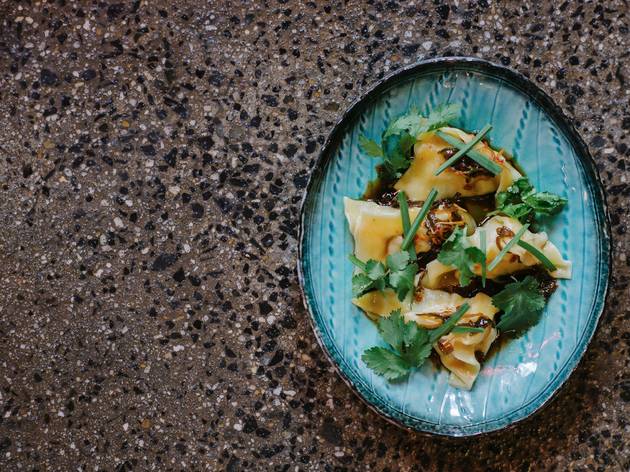 3/9
Photograph: Ryan Noreiks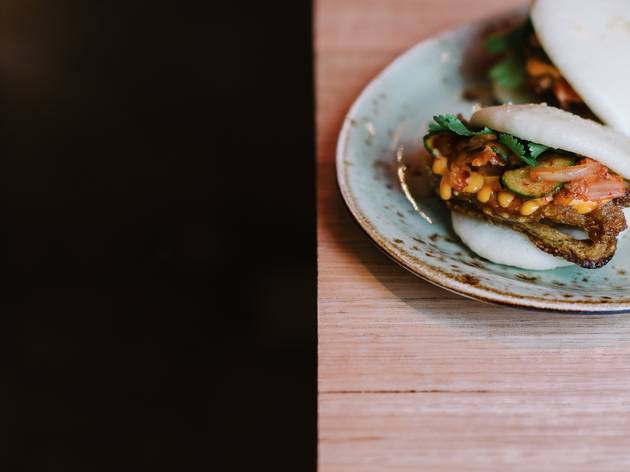 4/9
Photograph: Ryan Noreiks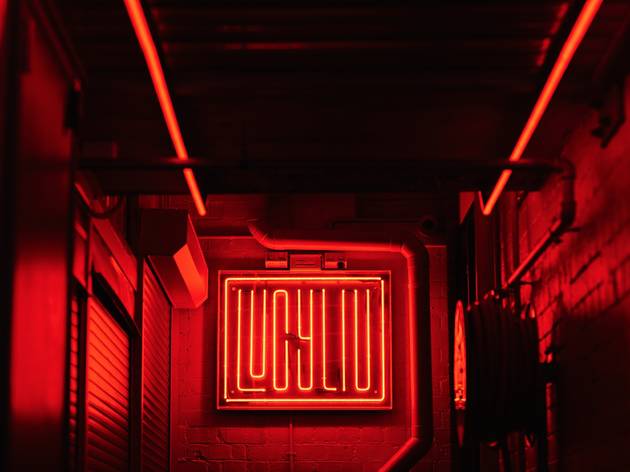 5/9
Photograph: Ryan Noreiks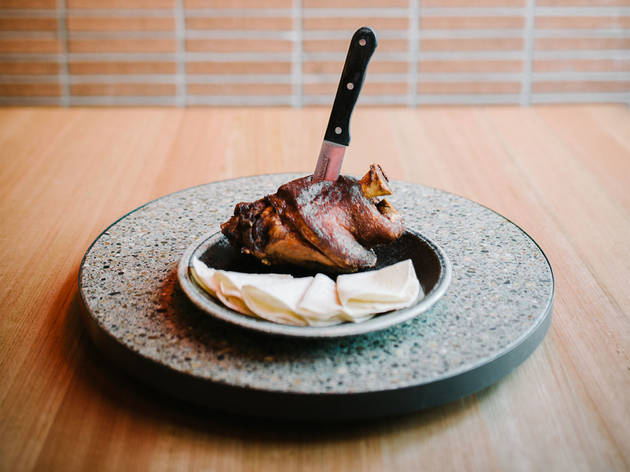 6/9
Photograph: Ryan Noreiks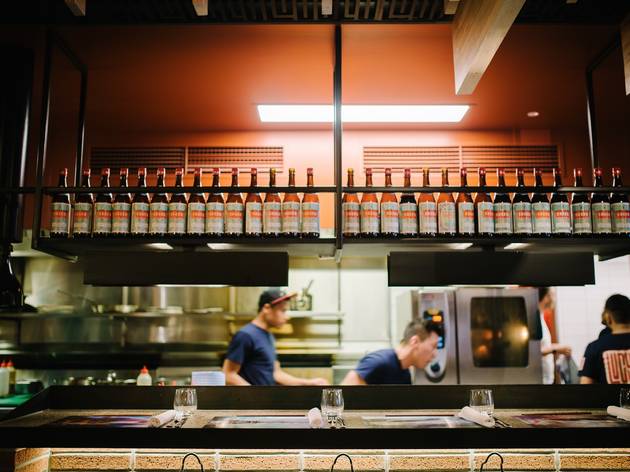 7/9
Photograph: Ryan Noreiks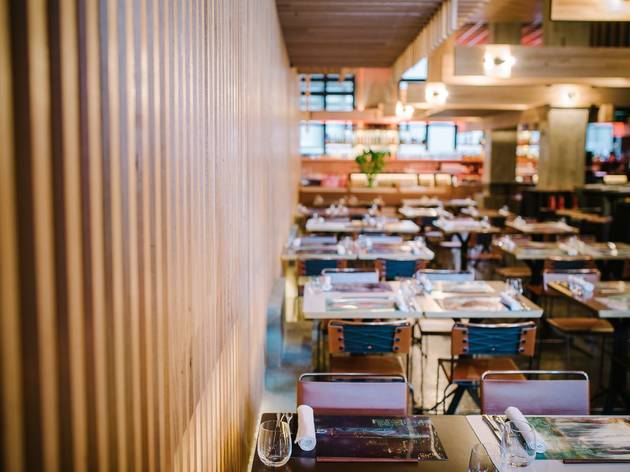 8/9
Photograph: Ryan Noreiks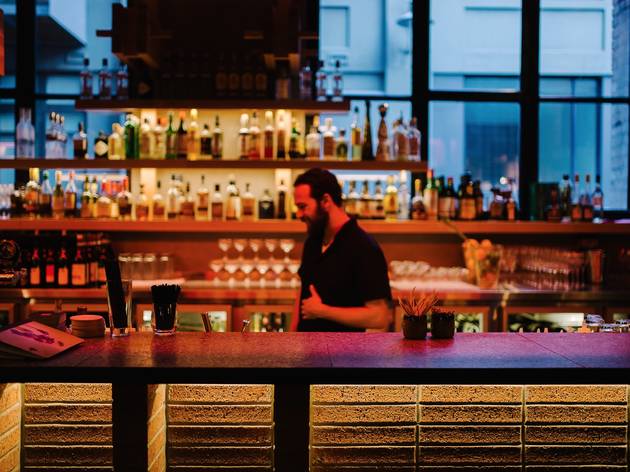 9/9
Photograph: Ryan Noreiks
Welcome to the city's smash hit of the summer
"All names attached to this work are fictitious. Any resemblance to real persons, living or dead, is purely coincidental." That's the bold claim Lucy Liu's owners Scott Borg, Zac Cribbes and chef Michael Lambie are making about their new pan-Asian restaurant on the old PM24 site. Which is pretty funny when you think about it. Not just because the eponymous actress is gigantically famous, but because the restaurant has a lot in common with a summer blockbuster itself.
The entrance is a dramatic, luminous, neon-red tunnel giving way to a room of vertical wooden slats and shiny concrete. Over your two hour stay, every sense is slammed with bright lights, hologram menus, house beats and dishes that deliver jarring jolts from sugar, salt and chilli like a series of special effects explosions. Even the waiters are uniformly good-looking.
Lambie has taken a crowd-pleasing aim with his widely Southeast Asian menu that jumps from Thailand to Korea and Japan. There's the dish Melbourne can't stop recreating – raw kingfish doused with lime juice, green chilli and cooling dabs of coconut cream, here piped on as a foam with shreds of toasted coconut on top. Coffin Bay oysters in a light ponzu dressing are plump, smoky-sweet and briny.
Other bites are decent, if a little clumsy – they don't seem to master the delicate dance of salty, sweet and sour flavours so well. Kingfish sashimi filling betel leaves is too sweet topped with sticky chilli-peanut sambal. A fluffy steamed bun holding salty shredded beef, pickled cucumber and fresh chilli should be a party, but it's a little texture-less and blah. Likewise the pork and prawn mince filling the soup dumplings is good, but they're thick skinned, and come drenched in oil insufficiently spiked with black vinegar to counter the richness.
A mid-course duck broth flecked with threads of ginger, enoki mushrooms and cherry tomatoes is better, and comes with a bubbly, fried scampi wonton floating in its depths. Barramundi fillets are also nicely cooked with a crisp, golden skin, but we're not sold on the grey and gluey black bean smash they're served with.
Lucy Liu is a jumble of pros and cons. Backless bar stools form much of the seating, which sucks for those who need support. But you can book, which means you can ask for a table – hooray for comfort and plan-fans! You can also get your hands around decent Rieslings and a Soave by the glass (a spice-slaying Italian white) and even some Jerez Sherries and Duoro Ports if the night heads that way.
Their tasting menu is great for the indecisive, and features off-menu dishes, but it generally delivers the safest menu options. You'll be kicking yourself for missing the whole pork hock – braised in master stock, and deep-fried into a crisp-shelled hunk for hacking up and rolling with hoi sin sauce and green onions into porcine versions of Peking duck pancakes.
This isn't a highbrow restaurant. It's a pretty, packed-out crowd pleaser, working a tried-and-tested formula guaranteed to get bums on seats. Like Charlie's Angels, in restaurant form.
---
Venue name:
Lucy Liu
Contact:
Address:
23 Oliver Ln
3000

Opening hours:
Daily 11am-11pm
Transport:
Nearby stations: Flinders Street; Parliament
Price:
Up to $35
Rating Breakdown
5 star:

0

4 star:

1

3 star:

0

2 star:

1

1 star:

0
Very disappointing...Lucy's 5 course selection started off okay and went downhill from there. Dumplings - average, laksa - below stock standard and the final dish of beef, rice wraps so bland.. Shocked by total lack of flavour or seasoning.. Yuck
Divine food (every dish we ordered was mouthwateringly delicious!), fabulous staff (the service was excellent - attentive, friendly but not over the top), great decor and a buzzing vibe - we had a group of 10 and they catered for us admirably. It was an awesome evening and will definitely be back, thanks Owen and Mary!
Lucy Liu is now on my list of great venues in the city to take clients to lunch.