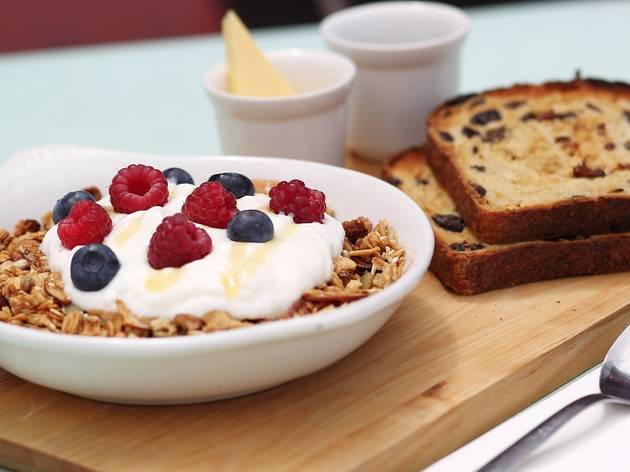 1/10
Photograph: Graham Denholm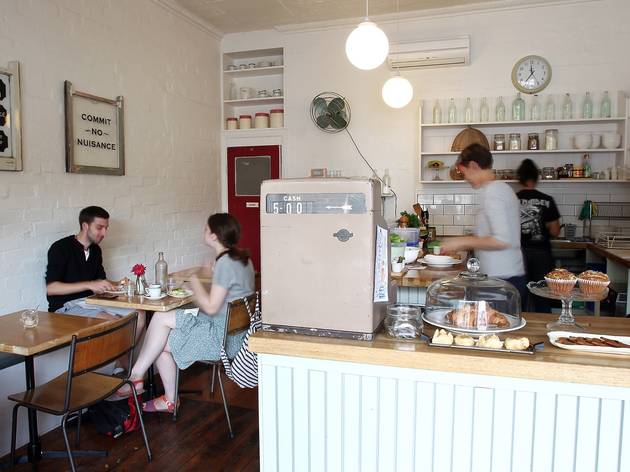 2/10
Photograph: Graham Denholm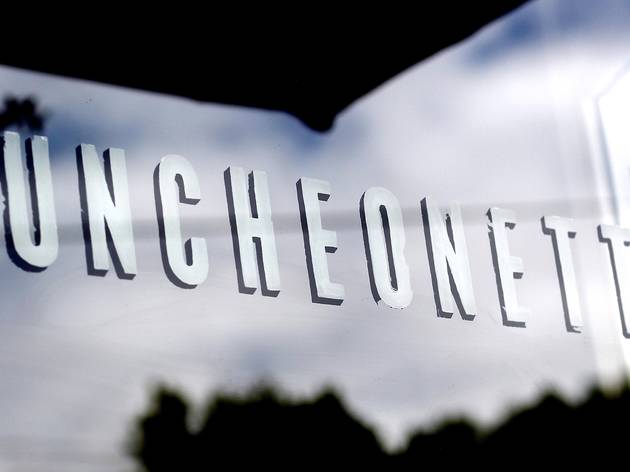 3/10
Photograph: Graham Denholm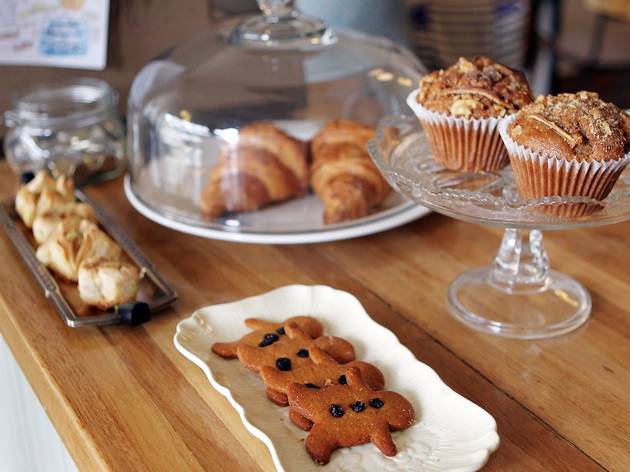 4/10
Photograph: Graham Denholm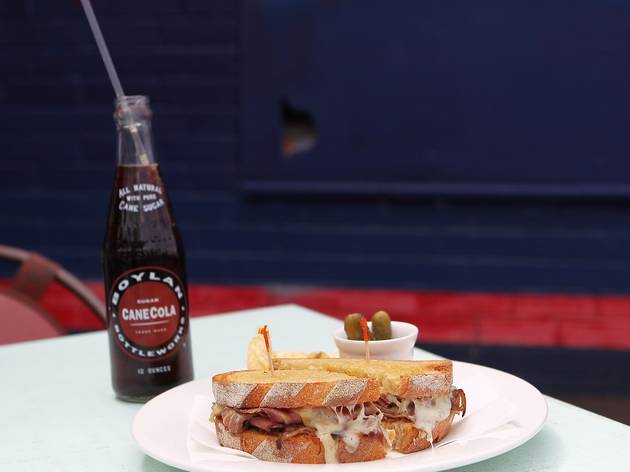 5/10
Photograph: Graham Denholm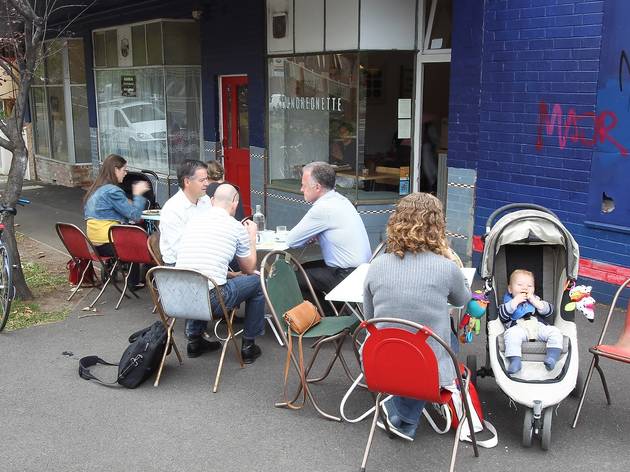 6/10
Photograph: Graham Denholm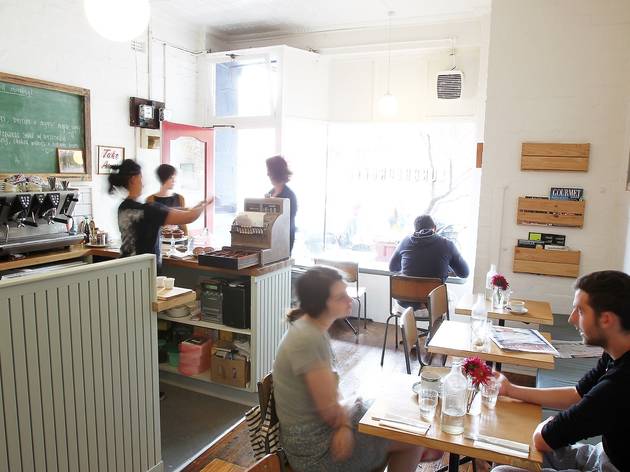 7/10
Photograph: Graham Denholm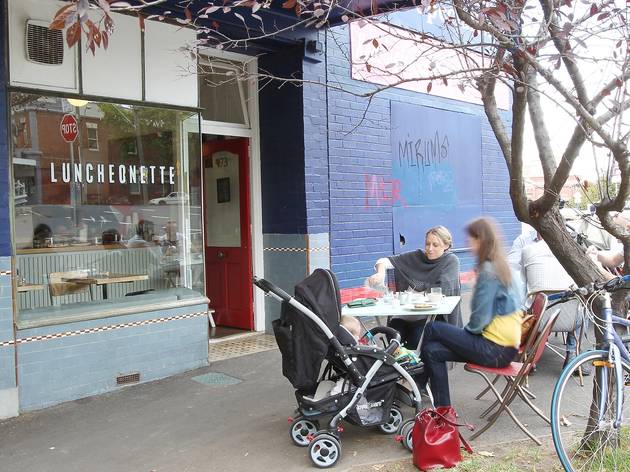 8/10
Photograph: Graham Denholm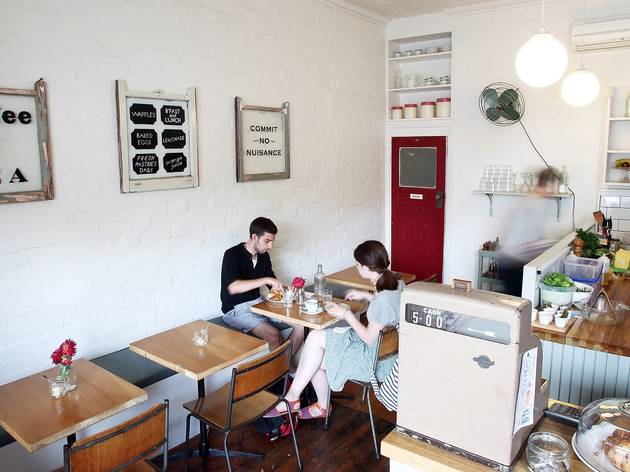 9/10
Photograph: Graham Denholm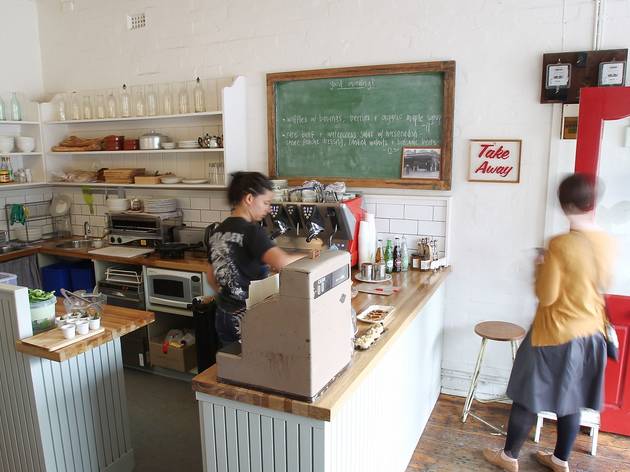 10/10
Photograph: Graham Denholm
Time Out says
Luncheonette supports our belief that Kensington is one of the finest 'burbs in which to break the fast
Warning: dining at Luncheonette may cause side effects such as a pressing need to make preserves, buy vintage kitchenware on Ebay (guilty as charged), handwrite a letter or darn socks. Don't seek medical advice, just roll with it, 'cause this tiny 50s style kitsch-kitchenette must be one of the prettiest darn cafés around.
Luncheontte is two years into its tenure, putting along under the radar in a sleepy, relaxed existence. A flawless pistachio paint job, old soda bottles and gorgeous retro frames are a step back to more elegant times (although we don't think the 'Commit No Nuisance' sign is to be taken seriously – the ladies in charge are clearly good time gals.)
It's a rather make-shift kitchen, but they're catering for only 20 or so diners at a time, and in true luncheonette style you can watch your waitress make your meal.
Breakfast is eggy – three kinds of baked eggs (try the Spanish style with rich, paprika-laced sugo and tangy organic yoghurt for a sanguineous start to the day) and then other scrambled/salmon/chorizo versions abound. It's nothing you couldn't make at home, really, but this way you don't have to wash up. Besides, the prices are reasonable enough to lure anyone in a 5km radius out of their house.
Beyond that, the lunch menu will leave you satisfied if you're into tasty things that go between bread – organic chicken, Italian tuna, perhaps a smear of garlic-chilli harissa paste. Word on the street is that they make the best New York deli style Rueben on the continent. Thick bread, layer on layer of pastrami (many layers makes a slab, people) and salty, salty condiments. Did we mention cheese? Wrap your chompers around that.
Sweet tooths aren't left out. A giant, crisp, solitary waffle comes burdened by the weight of many sticky, sweet fruits and orange blossom syrup, nearly as pretty as the vintage plate it sits on. The breakfast platter is an indulgent (yet slightly cumbersome) delight of berries, granola, yoghurt, nuts and fruit toast from the stylish ovens of Dench Bakery.
Just a few minor details before you set off – it's not called a bathroom or a toilet at Luncheonette, it's a lavatory. There's no telephone and most certainly no WiFi. Though it's not all old school – hooray for air-conditioning! And of course it's cash only, so take enough coin to leave a little somethin' somethin' for your server.
Details
Address:
173 Rankins Rd
Kensington
Melbourne
3031

Transport:
Nearby stations: Kensington; Macaulay
Opening hours:
Tue-Sun 8am-3pm
Best selling Time Out Offers