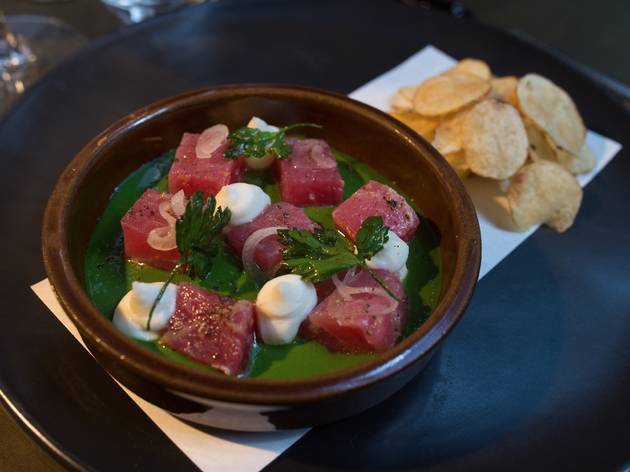 1/9
Photograph: Vince Caliguiri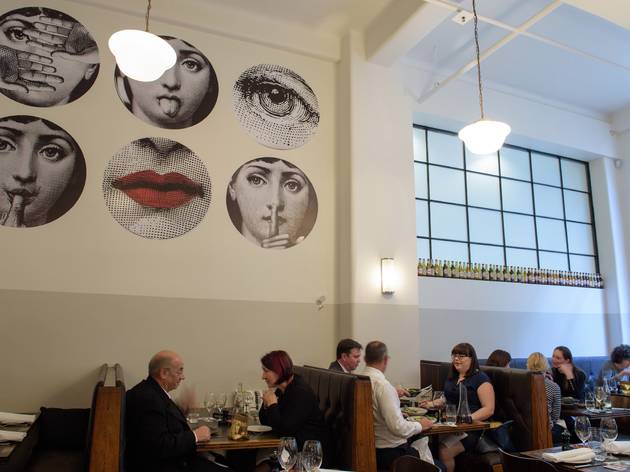 2/9
Photograph: Vince Caliguiri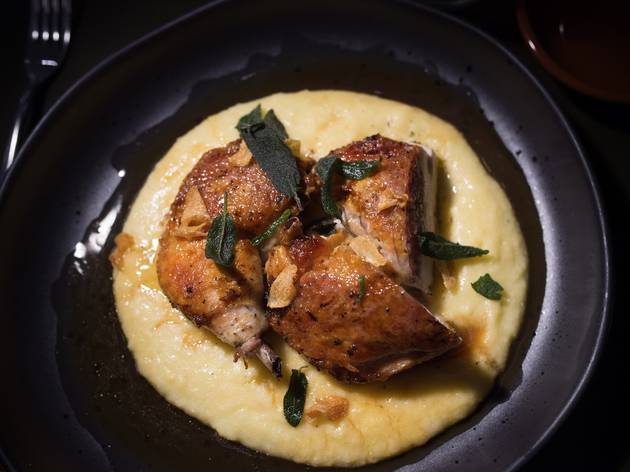 3/9
Photograph: Vince Caliguiri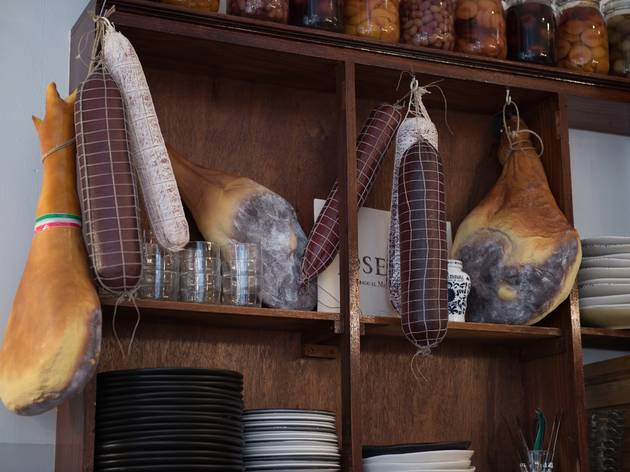 4/9
Photograph: Vince Caliguiri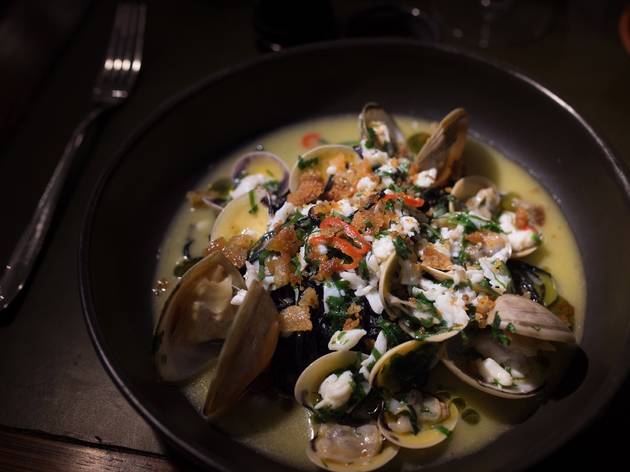 5/9
Photograph: Vince Caliguiri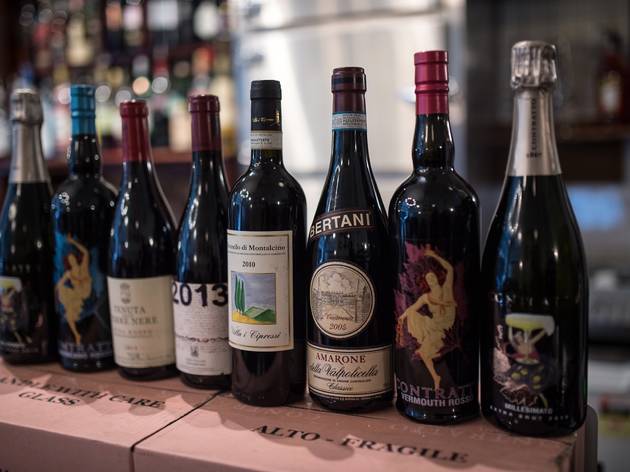 6/9
Photograph: Vince Caliguiri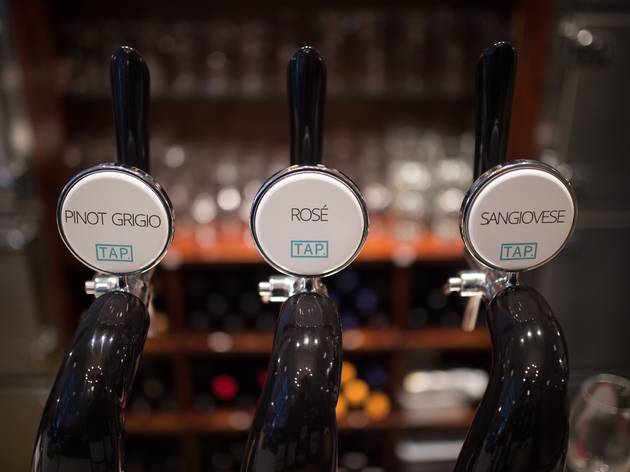 7/9
Photograph: Vince Caliguiri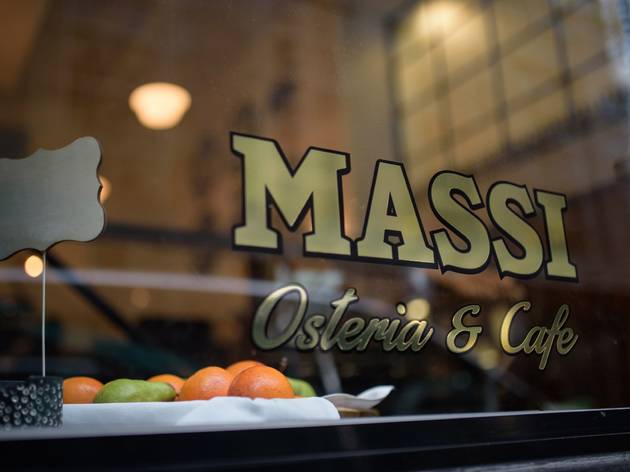 8/9
Photograph: Vince Caliguiri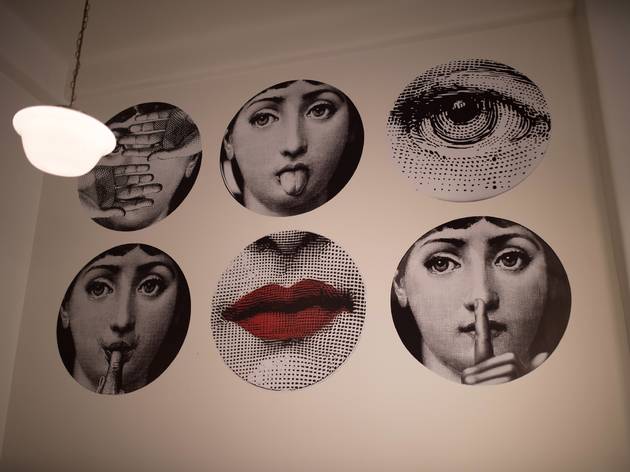 9/9
Photograph: Vince Caliguiri
It's confident, it's crowd-pleasing and it's just a little bit daggy… Massi is Italian aimed straight at the business crowd
Ladies and gentlemen, introducing Massi. It's the diminutive form of Massimo and the name of Joseph Vargetto's youngest son, the very earnest menu informs diners. Not to cast any aspersions on the real-life Massi, but the menu is a problem child, reading more like a PR screed with rhetorical flourishes of this ilk: "Massi is quintessentially city-stylish, casual and comfortable". And hey, we don't need to be told the salumi and terrines, sliced on the counter by a midlife crisis-red Italian machine, are "mouth-watering".
Massi represents a move back to the city for Vargetto, who ran Mezzo, nee Oyster Little Bourke, before striking gold in the suburbs (Kew, to be exact) with Mister Bianco. Massi, his new city outpost, is what once upon a time was Benito's (a Con Christopoulos production) and typically boasts excellent bone structure and mid-century European stylings. It is comfortable, to quote the menu, but the 1990s R&B hits on the stereo are hopelessly jarring.
Now, Vargetto could reasonably counter that he's not trying to be remotely trendy and that his style of pan-Italian food is timeless rather than fashionable. He and head chef Sascha Randle (ex-Epocha) are playing to the location with a friendly cast of dishes that will be catnip to the business crowd. A $12 serve of mortadella (tempting though it is to call it mouth-watering) is an extravagance of whisper-pink pistachio-flecked sheets that arrive with a bunch of unexpected add-ons: cornichons with pickled cauliflower, pickled autumn mushrooms, a caponata-style eggplant, and spicy green peppers. It's something the menu should be shouting about, but doesn't.
A fridge-cold tuna crudo comes with fried nettle leaves and raw shallot, a decent herby-green sauce with a hint of anchovy, a gluggy piped substance that cues five minutes of debate (subject: is it mashed potato or whipped ricotta?) and a handful of potato crisps on the side. Less odd is an excellent, hearty bowl of black spaghettini, dense with vongole and picked blue swimmer crab, with enough garlic and chilli in the oil-based sauce to ward off vampires and the winter chill. The roast chicken is another thing aiming directly for the cockles, with a blanket of cheesy-soft polenta, chicken jus and oil-crisp herbs (thyme and sage) joining forces with a farce of mild cotechino under the burnished golden skin. It's roast chook excellence, although a side of green beans suffers from a heavy hand on a mustardy sauce and more of that piped mystery substance.
The Italian wines on the list are sold admirably by a lovely waiter from Turin who manages to be simultaneously homesick and professional, and that business crowd will probably be glad to hear there's Peroni on tap. At its heart Massi is a simple operation, and it's got the looks to back its substance with a touch of style. But diners will probably figure that one out for themselves.
Venue name:
Massi
Contact:
Address:
445 Little Collins St
3000

Opening hours:
Mon 9am-5pm; Tue-Fri 9am-late
You may be interested in: