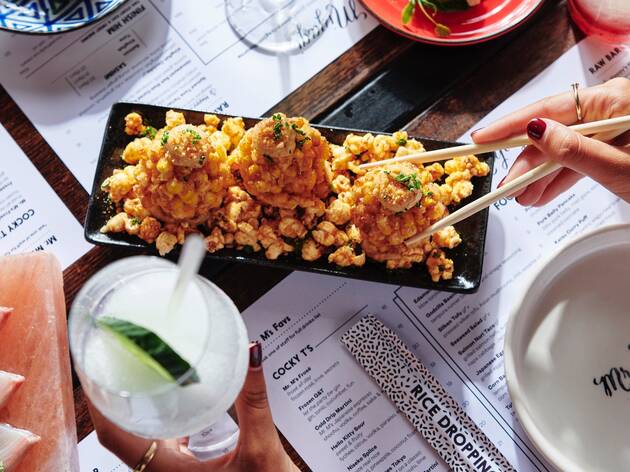 1/14
Photograph: Supplied/Simon Shiff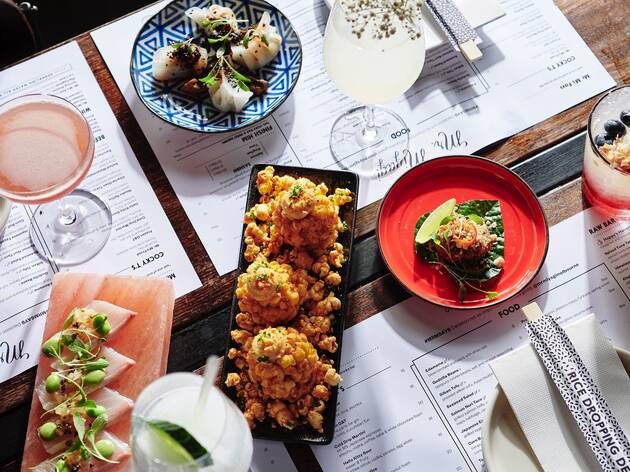 2/14
Photograph: Supplied/Simon Shiff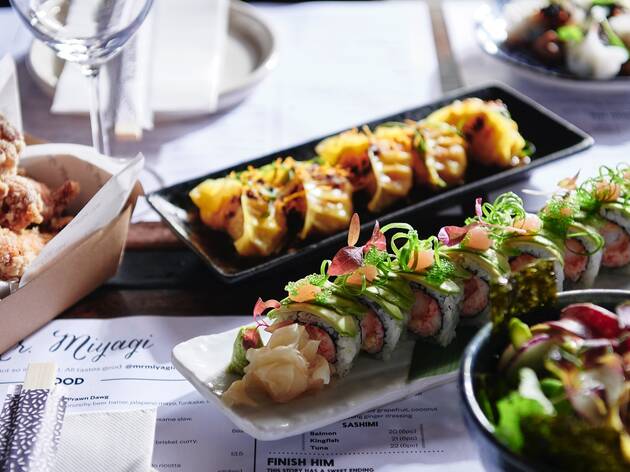 3/14
Photograph: Supplied/Simon Shiff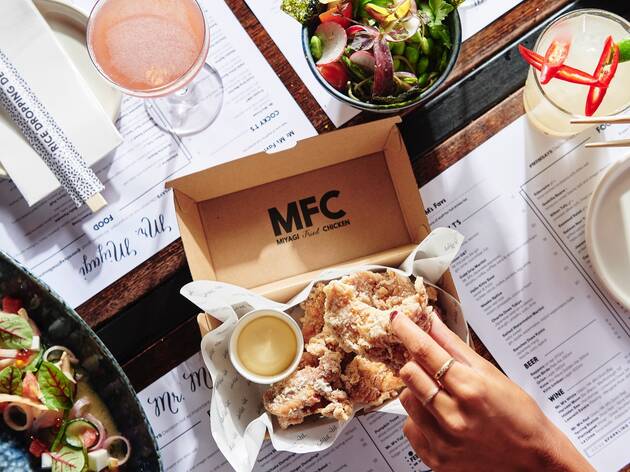 4/14
Photograph: Supplied/Simon Shiff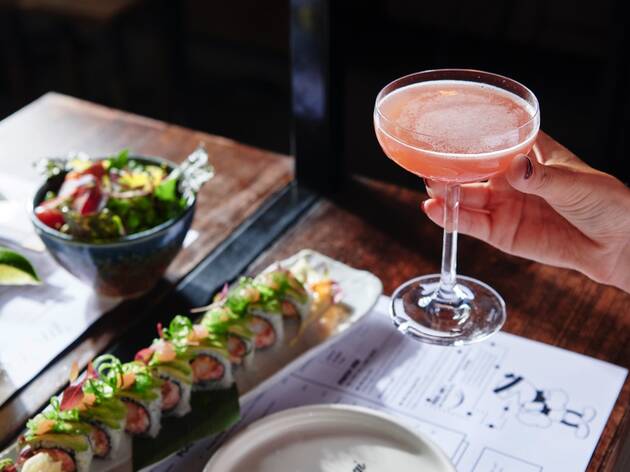 5/14
Photograph: Supplied/Simon Shiff
6/14
Photograph: Supplied/Simon Shiff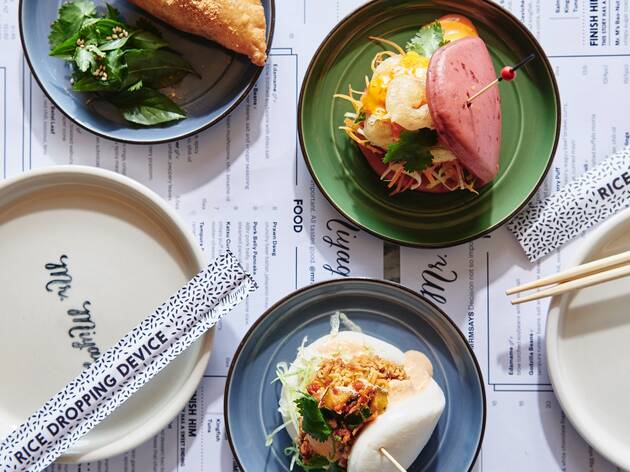 7/14
Photograph: Supplied/Simon Shiff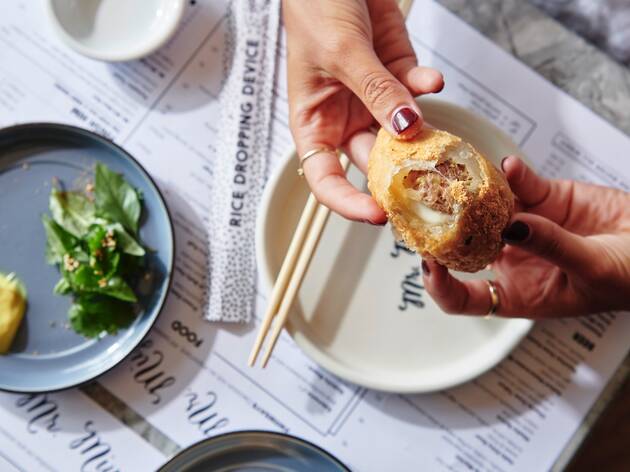 8/14
Photograph: Supplied/Simon Shiff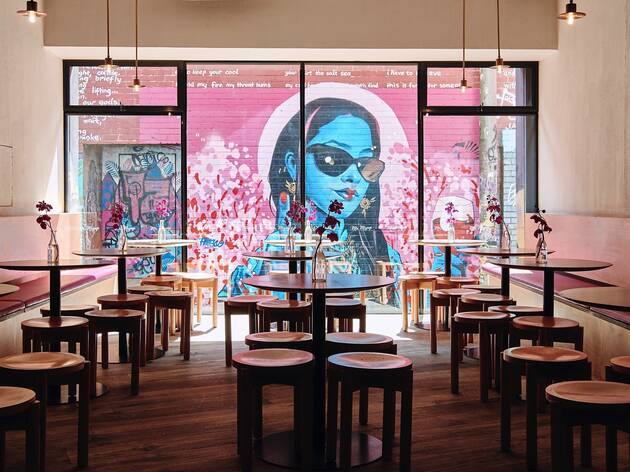 9/14
Photograph: Supplied/Simon Shiff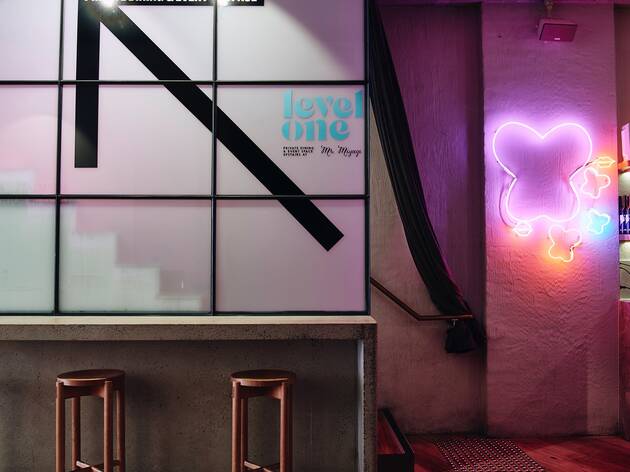 10/14
Photograph: Supplied/Simon Shiff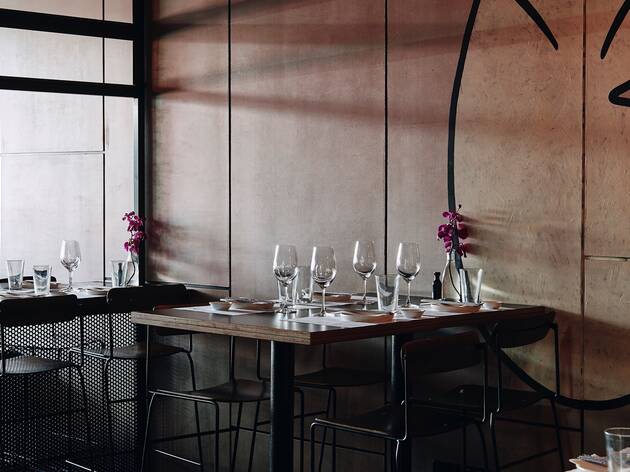 11/14
Photograph: Supplied/Simon Shiff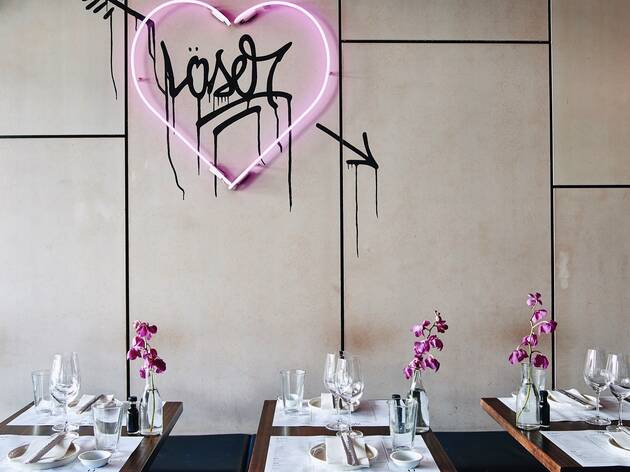 12/14
Photograph: Supplied/Simon Shiff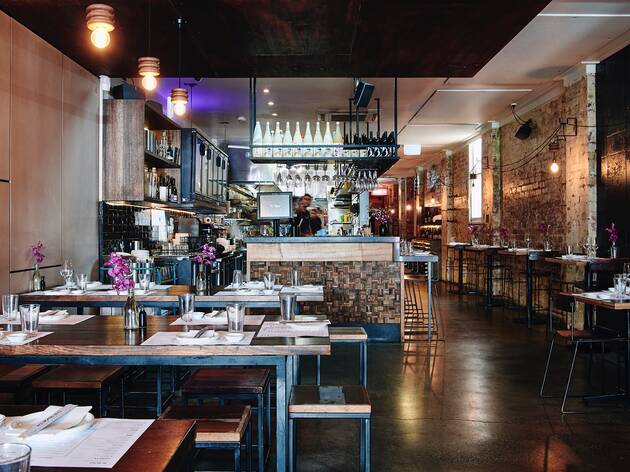 13/14
Photograph: Supplied/Simon Shiff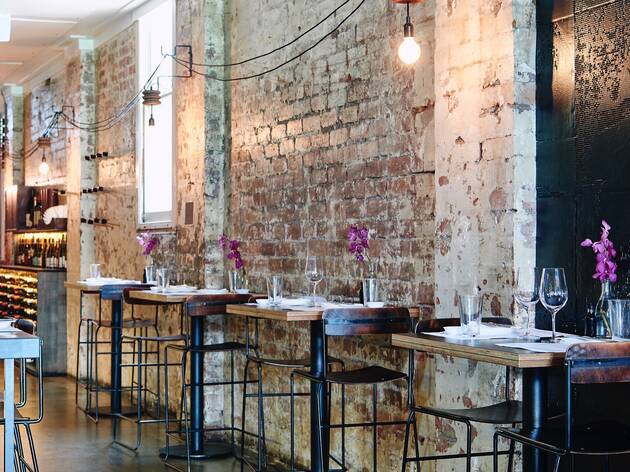 14/14
Photograph: Supplied/Simon Shiff
Time Out says
It's more about fun and drinks than fine dining at this young punk of a Japanese izakaya
A month in and this new mod-Jap joint is as cultishly loved as its 1980s zen master namesake. It's all here: the bare bulbs, spackled brickwork, fluoro light art installation and mural (this one's a smiling bean!), all surrounding a packed bar, with bench seats in the windows and private booths out the back. Chuck in Triple J's Hottest 100 circa 1992, a menu rife with cheesy puns and booze absorbing snacks and you've got the 2013 restaurant formula that just can't lose. Windsor, your forecast is sunny with high chance of an Instagram tsunami.
You'll be waiting for a table, but take that as permission to knock back a whisky Old Fashioned at the Woods of Windsor across the road. Take it easy though. Cocktail sons-of-guns Wizey Baleitavuki and Michael Forbes are working stick here, so you'll want to go a few rounds over dinner. Forbes' pink and fluffy Astro Boy looks like a blousy lady drink but it's a king hit of ginger, strawberry and white rum. He's even tamed the Midori-based Japanese Slipper, making his Jellybean with bitter yuzu and a salted and sesame-dressed watermelon 'sashimi' garnish.
We'd call this more an izakaya – a bar with extensive snacks – than a restaurant. They're wielding a fair whack of bright Japanese whiskeys, sakes and decent wines by the carafe and the menu, set out in rounds like a title fight, is protein and fried stuff rich.
Crumbed and fried triangles of succulent pork jowl with Kewpie mayo and sesame-oiled apple sticks are juicy mouthfuls of crunch. We're less keen on the hot dog – a smoky Frankfurt plonked on a messy nest of shredded iceberg with Sriracha chilli sauce and squiggles of mustard. It's OK, but underwhelming for $8. Go for the char-grilled skewers of asparagus wrapped in fatty bacon jackets instead.
Corn fritter balls have made the quantum leap from breakfast to bar snack. We like the kernel-peppered balls themselves, but the tricksy garnishing of corn every which way – super sweet shoots, popcorn and a strangely tart corn mayonnaise – doesn't quite gel for us. Next time we'll use our fryer miles on the boxes of karaage fried chicken and lighten things up with a pot of pickled vegetables.
They cut some tidy sashimi for white guys – a rainbow of fat-rich salmon, tuna and mild, meaty New Zealand black cod is firm, sweet and just cool, not frigid, sliced to order at the bar.
But be warned: if you're seeking refined, traditional Japanese, nearby Wabi Sabi Garden and Aka Tombo outstrip Mr Miyagi by a country mile. But seriousness is not the name of the game here – it says so right there in the name. It's about fun. Everyone's having it here. You will too. No questions.
---
Details
Address:
99 Chapel St
Windsor
Melbourne
3181

Contact:
Opening hours:
Wed, Thu 5-11.45pm; Fri-Sun noon-11.45pm
Best selling Time Out Offers