Pepe's Italian and Liquor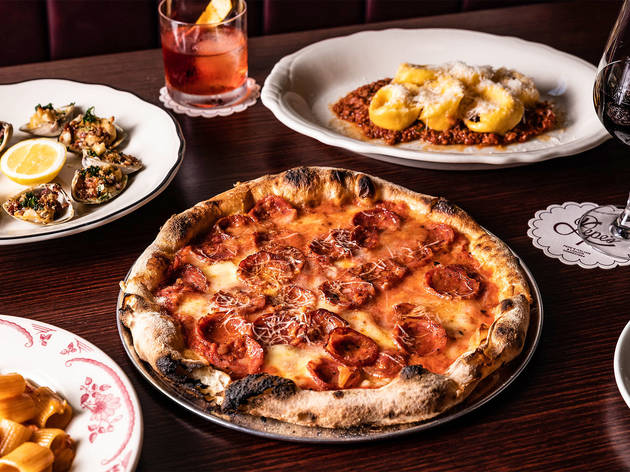 1/15
Photograph: Melanie Desa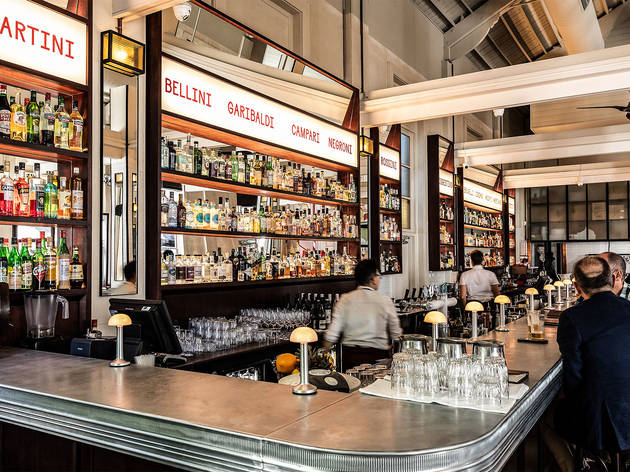 2/15
Photograph: Melanie Desa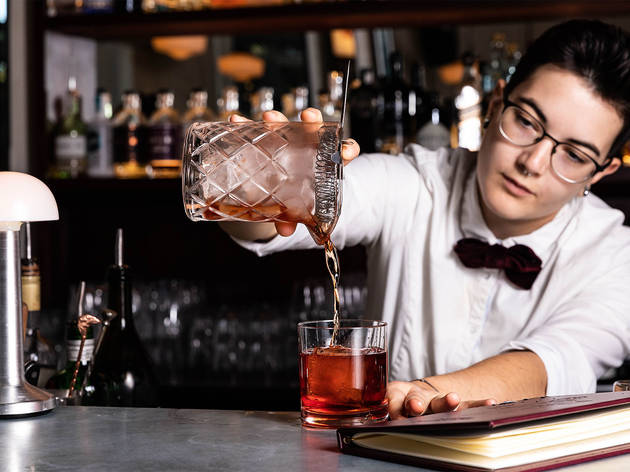 3/15
Photograph: Melanie Desa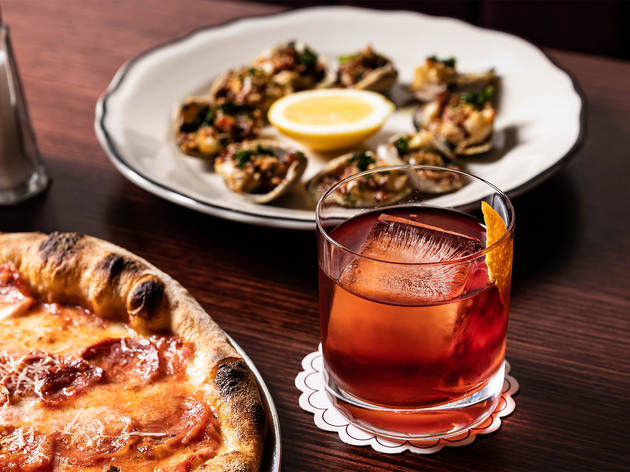 4/15
Photograph: Melanie Desa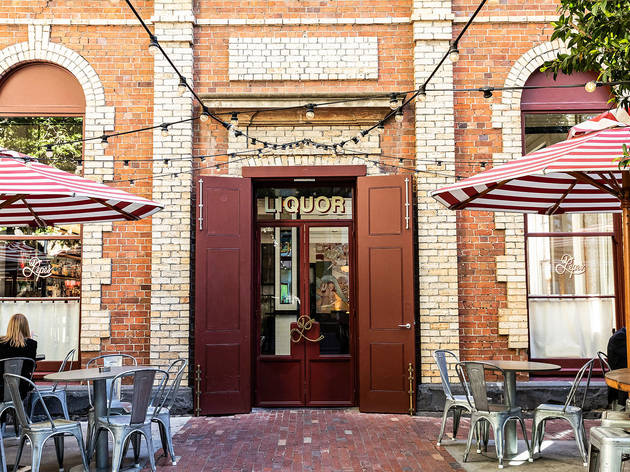 5/15
Photograph: Melanie Desa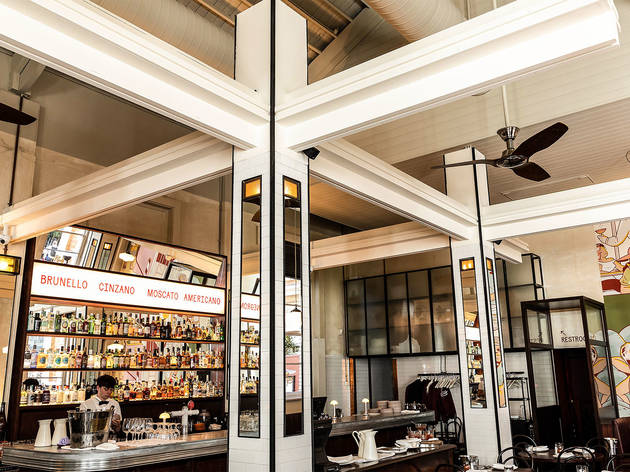 6/15
Photograph: Melanie Desa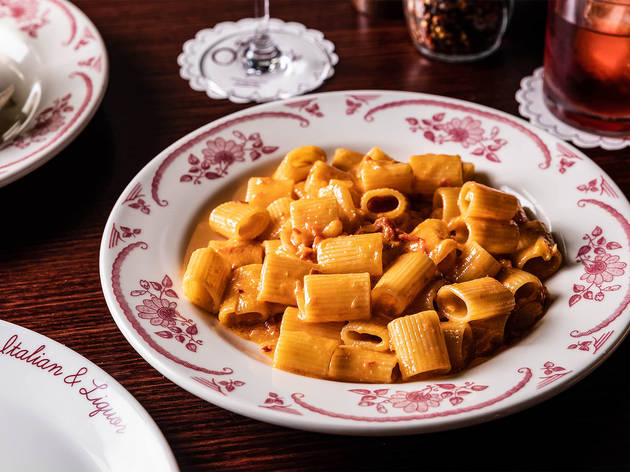 7/15
Photograph: Melanie Desa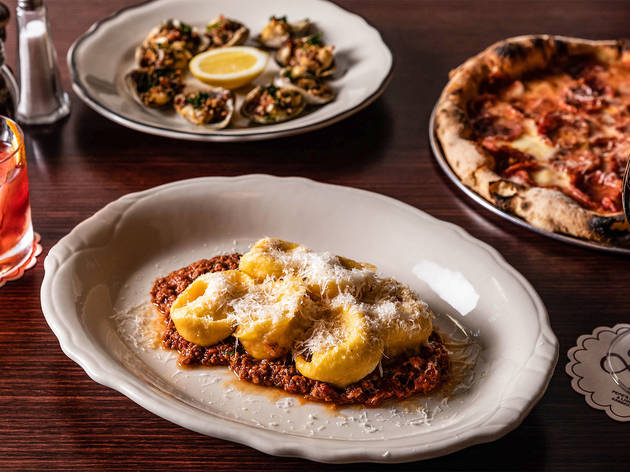 8/15
Photograph: Melanie Desa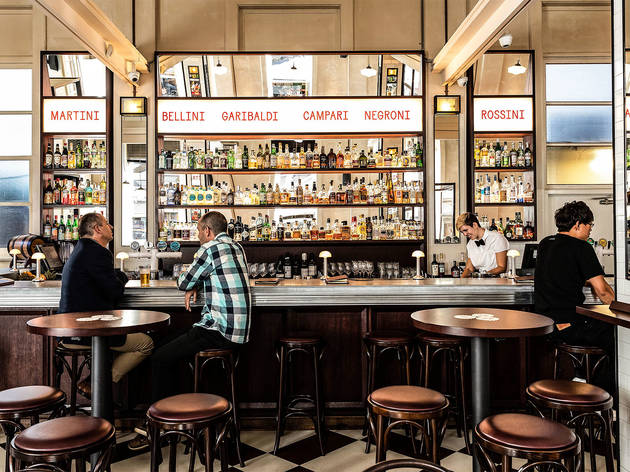 9/15
Photograph: Melanie Desa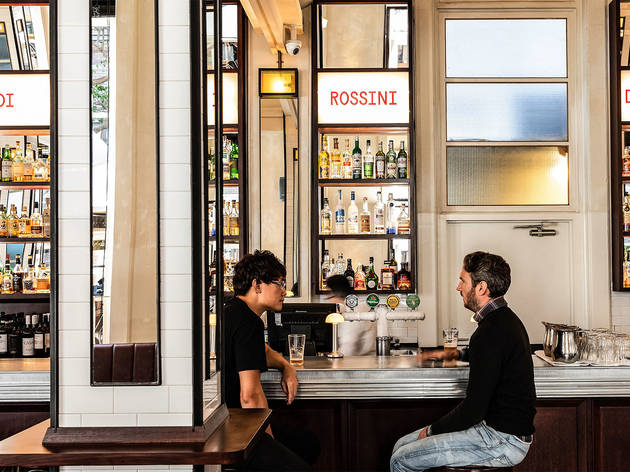 10/15
Photograph: Melanie Desa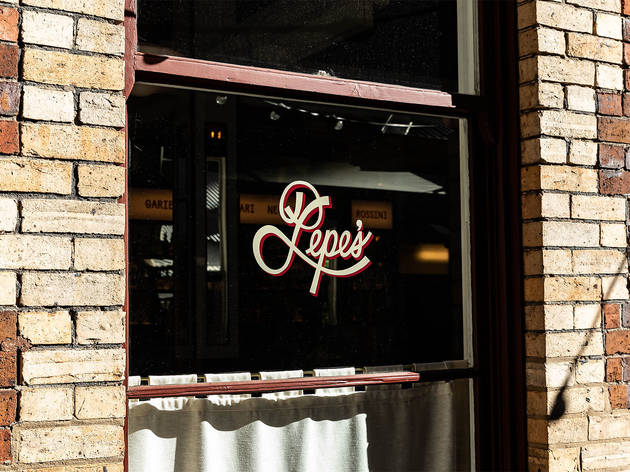 11/15
Photograph: Melanie Desa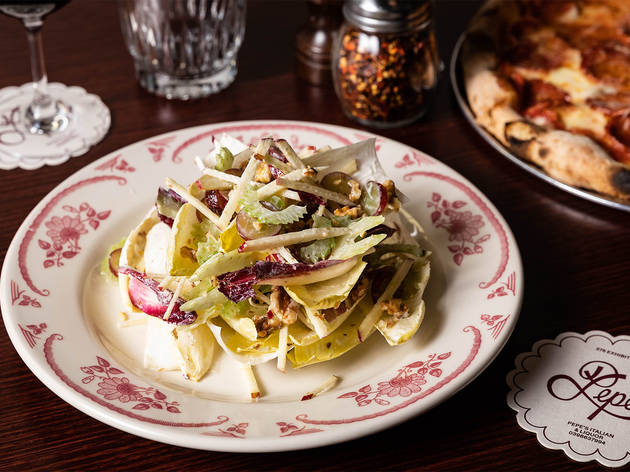 12/15
Photograph: Melanie Desa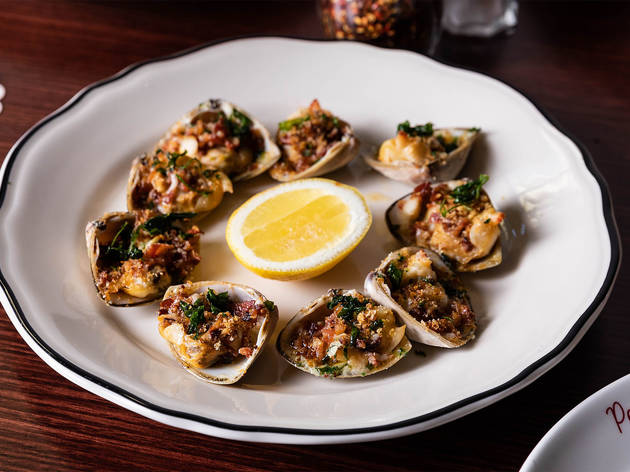 13/15
Photograph: Melanie Desa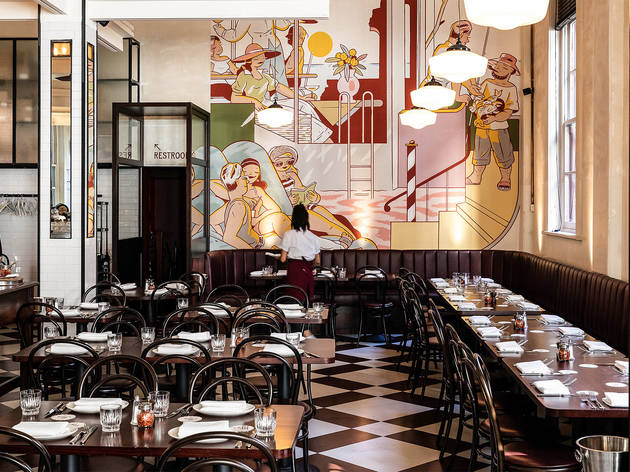 14/15
Photograph: Melanie Desa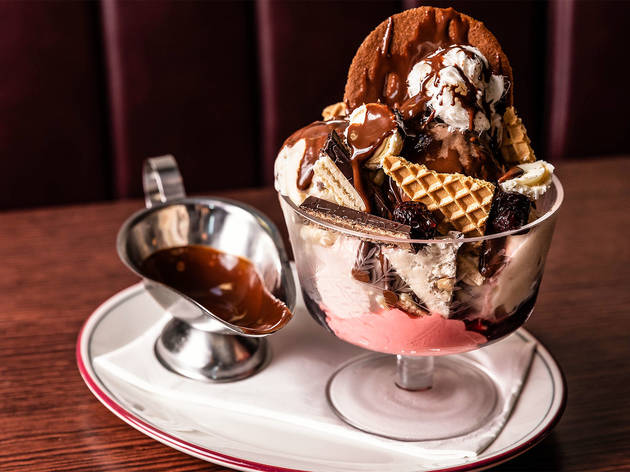 15/15
Photograph: Melanie Desa
Time Out says
The red sauce religion claims another convert as Trunk turns into Pepe's Italian and Liquor
The Italian-American genie has escaped the Melbourne bottle. Its latest shake of the wand has turned Trunk Bar and Restaurant, the 12-year-old Mediterranean joint housed in a former synagogue, into a Rat Pack-worthy haunt going hard on the trend-chasing. You'll find meatballs with spaghetti (heresy!), a veal parmigiana the size of a MacBook Pro (gotta be hungry!) and it's all so Trendy McTrendface you might feel light-headed before the carbs start arriving.
It's easy to imagine the mood board from designers Projects of Imagination, which apparently did a few days of New York recon with owner Nick Kutcher when an hour on Pinterest would have sufficed. Irregular chequerboard squares line the floor; subtle mirror work on the pillars adds interest. Individual mini-lamps sit along the zinc-topped bar so diners don't have to use their phone flashlights to read the menu and a phalanx of low-flying pendants add a pleasingly soft faux-Botox glow. (And the beachy mural that interjects a note more Amalfi Coast than Hell's Kitchen? We plead the Fifth).
Melburnians have only just started dipping their toes into the Italo-American canon, which is a distinct genetic spin-off from the "real" food of Italy, which in turn isn't really the food of Italy but a loosely corralled assortment of dishes from its 20 toe-cuttingly parochial regions. Gosh, living in the modern world is fun. Capitano in Carlton and Leonardo's Pizza Palace in – erm, Carlton – have seen it rocket to the top of the charts like Ol' Blue Eyes in the 1950s. AND you'll CERTAINLY discover things here. That ordering clams casino is 100 per cent more fun in a New Jersey accent, for instance. And that they're fun little things to eat – grunty little nubs of saline chew with a rubble of guanciale, a squeeze of lemon and a whole lot of garlic raw enough that you'll be breathing fumes all over your goombah buddies. You'll discover that a Waldorf salad isn't just a punchline from those long-ago days of Fawlty Towers but a great contribution to the messy chopped salad oeuvre, all crisp witlof, celery and apple matchsticks with the sweet injection of red grapes and an earthy walnut edge.
Pasta huddles under the menu heading 'macaroni'. Fat pouches of smooth ricotta-filled tortelloni are fine; the wisdom of pairing them with a 'Bolognese' (more like an Aussie home kitchen bol than your classic ragu), less so. The creamy, vodka-flashed red sauce with fat tubes of rigatoni - something a Milanese chef would greet with horror - fares better as a shared entrée than a jealously guarded main. Pizza, on the other hand, has more in common with the Melbourne brand of Neapolitan worship with a thin, crisp base on the pepperoni gone gooey with scarmoza and fior di late.
It's booze food and if the gleaming rows of bottles don't drive the point home, here's your chance to pose at the bar with a martini like a disaffected ad exec from Mad Men. Wines by the glass are an excitement-free zone; you'll have to swim with the deeper fishes to up the interest quotient.
There is no cacio e pepe here (perhaps Pepe's didn't want to be accused of going too hard on the clichés, ahem) but you will find an ice-cream sundae with chocolate fudge sauce that's the dessert equivalent of the Star-Spangled Banner.
Get used to this kind of thing people. The New Yawk trend has a while to play out before we go running in the direction of the Next Big Thing. It's nostalgia for a past we haven't experienced but a future that – for now at least - we most certainly will be eating.
Details
Address:
275 Exhibition Street
Melbourne
3000

Price:
$$
Menu:
View Menu
Contact:
Opening hours:
Mon–Fri 12pm–late; Sat–Sun 3pm–late
Best selling Time Out Offers