1/11
Photograph: Ryan Noreiks
2/11
Photograph: Ryan Noreiks
3/11
Photograph: Ryan Noreiks
4/11
Photograph: Ryan Noreiks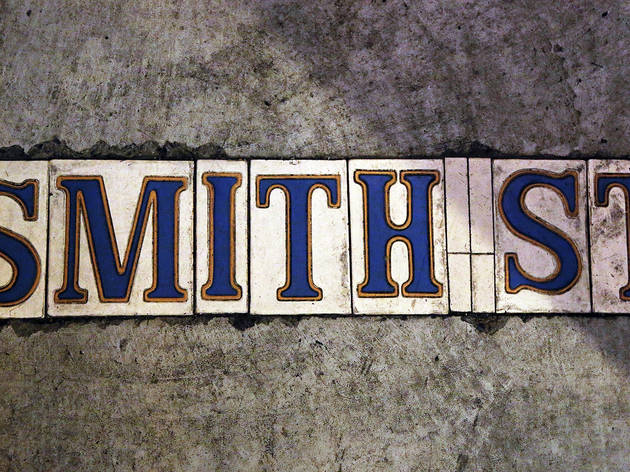 5/11
Photograph: Graham Denholm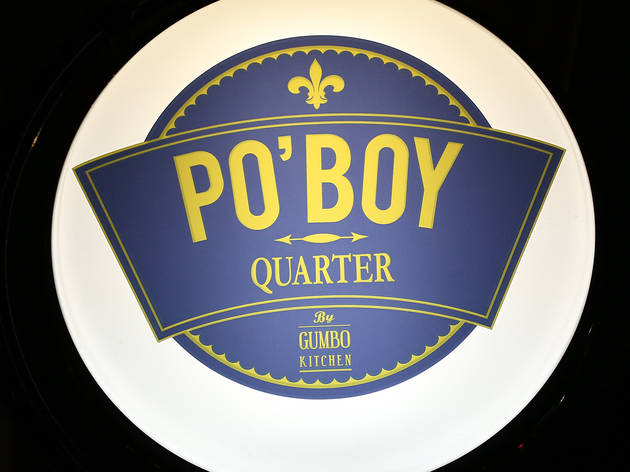 6/11
Photograph: Graham Denholm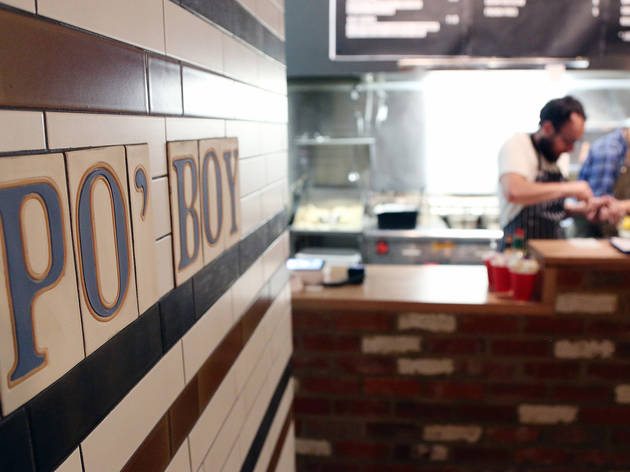 7/11
Photograph: Graham Denholm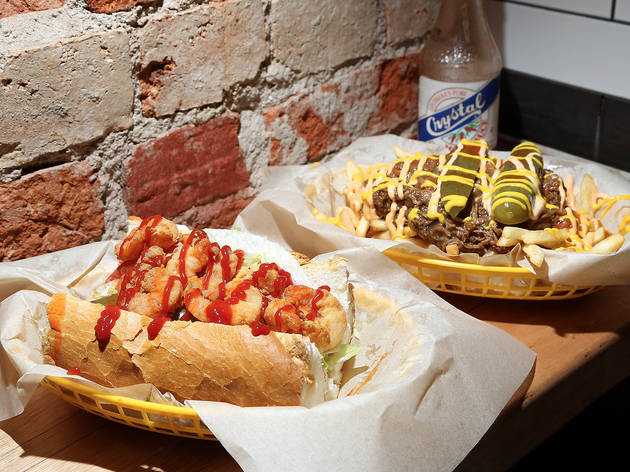 8/11
Photograph: Graham Denholm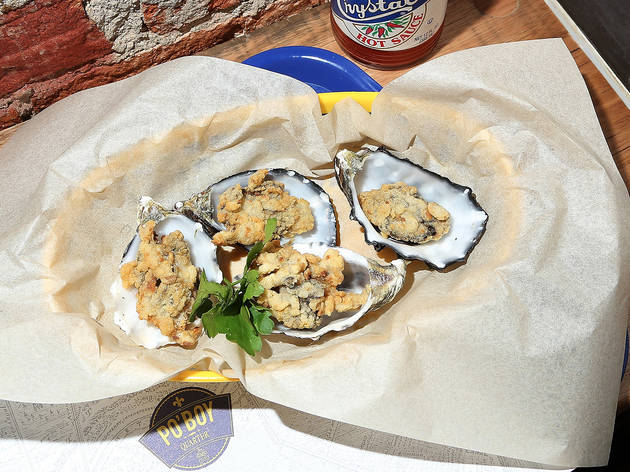 9/11
Photograph: Graham Denholm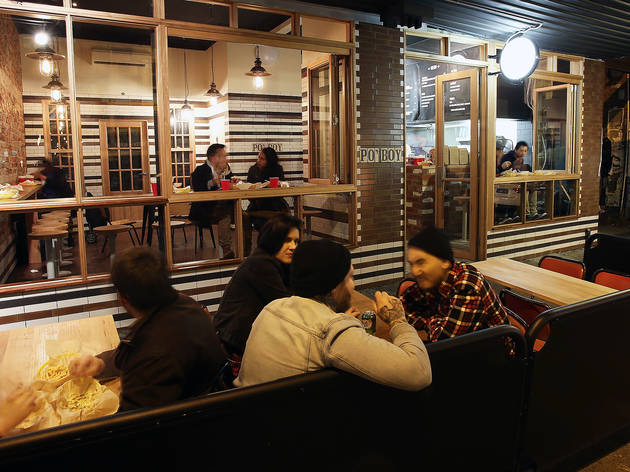 10/11
Photograph: Graham Denholm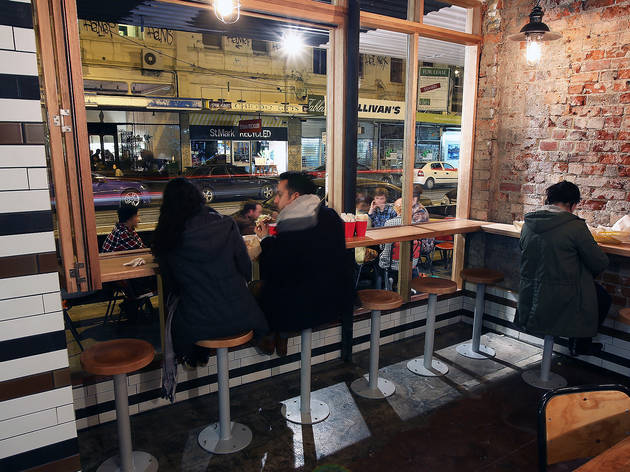 11/11
Photograph: Graham Denholm
Time Out says
Who's ready for some loose meat and fried shrimp? Everybody!
Po' Boy Quarter is a double-fronted ode to New Orleans and everything delicious in it. It's a broad canteen of blue and beige tiles and sandy woods where the brassy refrains of Dixieland jazz create the razzle and the ocean-salt and vinegar pop of deep fried oysters doused in gris gris sauce bring the dazzle. (Gris gris, if you don't speak condiment, is a mixture of vinegary Crystal hot sauce (pride of NOLA) and liquid smoke – put it on everything).
Those oysters are the tiny kings of an expanded menu Michael Cotter, the man behind food truck Gumbo Kitchen, is able to do now he has room to swing a cat. We're usually hesitant to let someone cook our molluscs (and you can get them au natural), but here you'll really want those suckers freshly shucked, flour dredged, flash fried and thrown into a fat chewy roll with plenty of hot sauce, crisp shredded iceberg, tomato and a pickle spear. It's an $18 sandwich, but it's also half a dozen perfectly crisp, creamy salty oysters and the proper Southern sambo that all too rarely graced the Gumbo Kitchen.
What Po' Boy lacks in grassy knolls (come summer we'll still be chasing down the van to plant it on a rug with our biscuit-coated ice box lemon pie) it makes up for in real seats and (coming soon) frosty beers. Those hefty po' boys, including an all new assault weapon filled with excellent sticky, charred hunks of mesquite wood smoked pork and a slightly lacklustre coleslaw, and the monster punnets of French fries smothered in juicy shredded beef, spicy mayo and pickles are snacks optimally viewed through the amber lens of a pint.
The licence is still pending, but when that ship comes in, expect some serious hop and bourbon action. Cotter is as serious about freaky microbrews as he is about serving his smoked sausage and chicken gumbo at an appropriately soupy consistency. In other good drinks news, that mystery door in the back wall conceals a bomb site that will soon be a jazzy cocktail bar – for those who like to sandwich their sandwich with a beer and Vieux Carre.
This is no cuisine for fans of health. Golden crumbed mac'n'cheese croquettes are an unapologetic carb-on-carb sucker punch, and lack cheesy bite for us. It takes a real can-do attitude to monster through those sometimes chewy and always huge (though amply stuffed) bread rolls too.
But if you're seeking high calorie fun, you've found it. Get in before the city descends like a bunch of flustered Tavi fangirls.
---
Details
Address:
295 Smith St
Fitzroy
Melbourne
3065

Contact:
Opening hours:
Daily 11.30am-10pm (till 1am Thu-Sat when liquor license arrives)
Best selling Time Out Offers