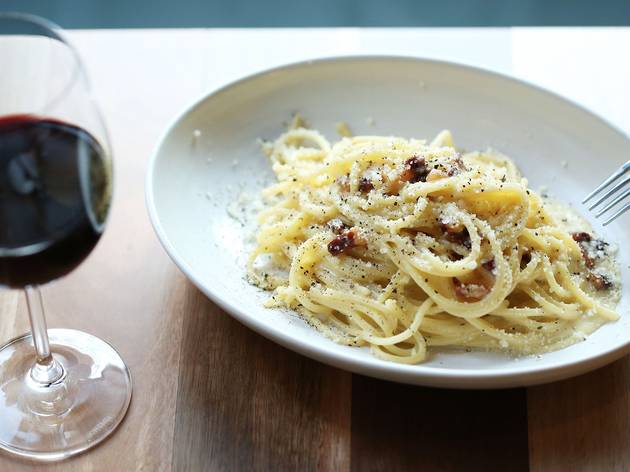 1/11
Photograph: Graham Denholm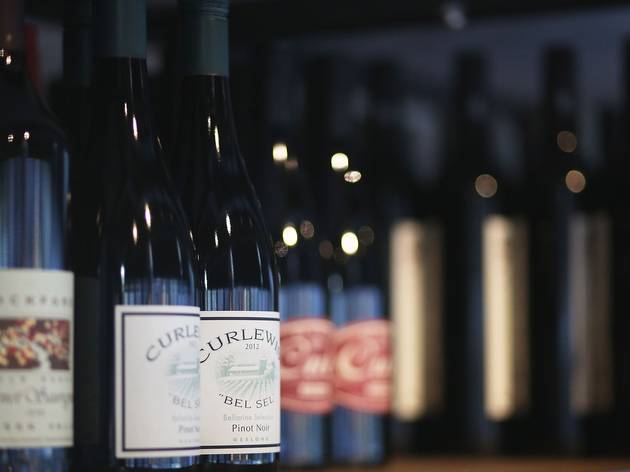 2/11
Photograph: Graham Denholm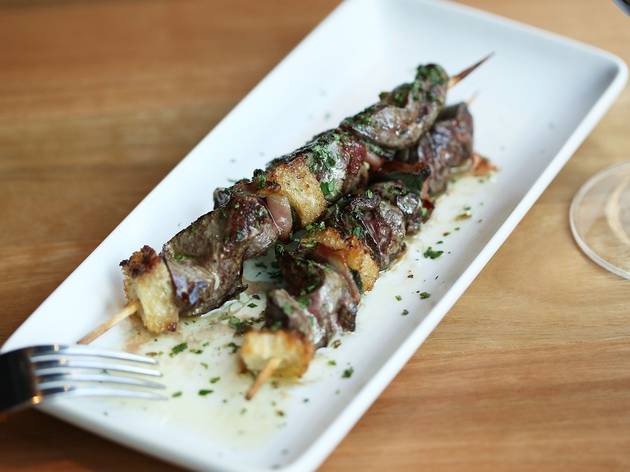 3/11
Photograph: Graham Denholm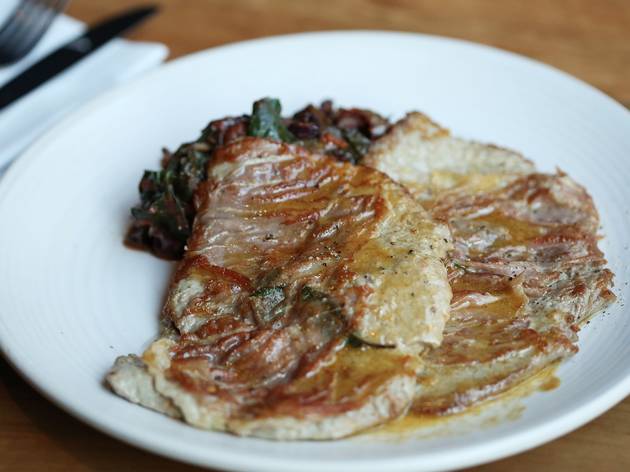 4/11
Photograph: Graham Denholm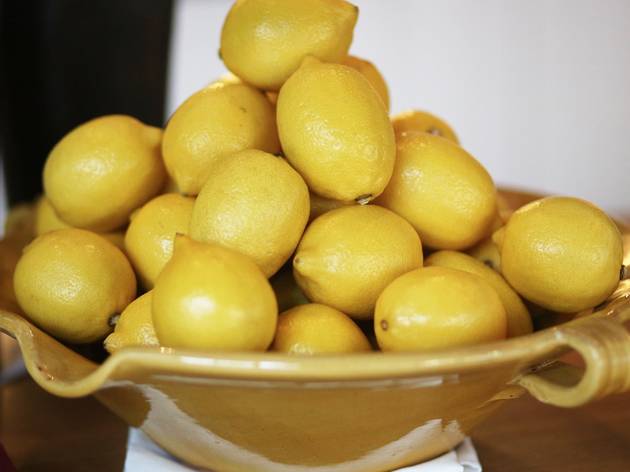 5/11
Photograph: Graham Denholm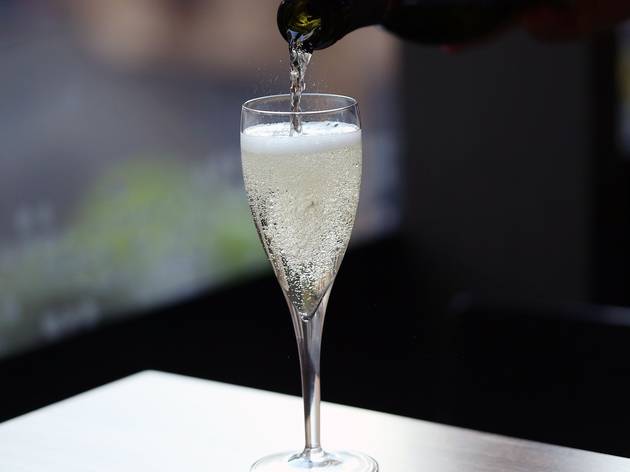 6/11
Photograph: Graham Denholm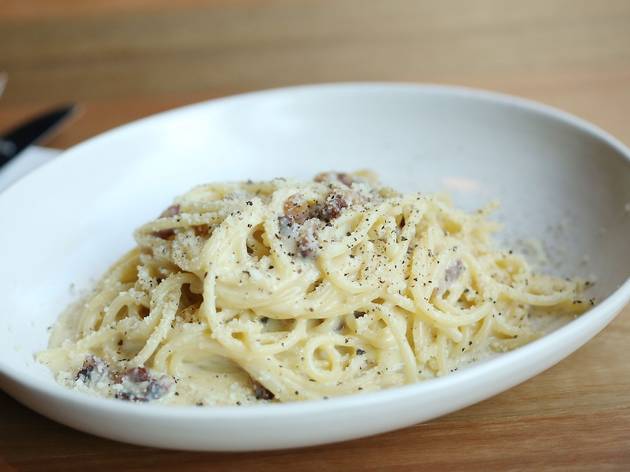 7/11
Photograph: Graham Denholm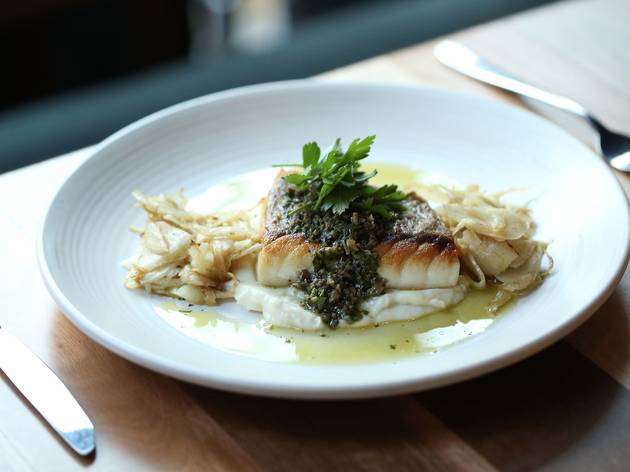 8/11
Photograph: Graham Denholm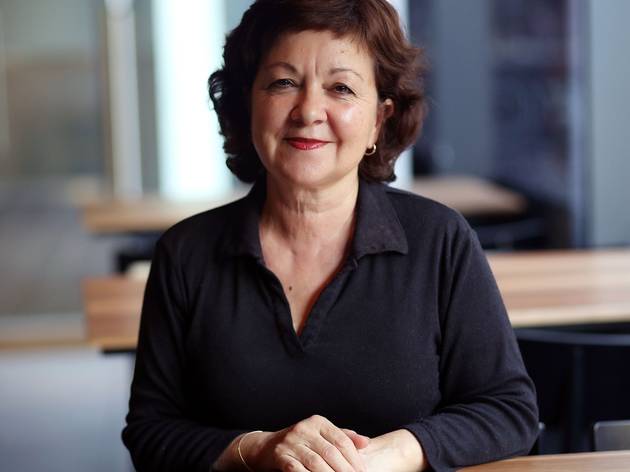 9/11
Photograph: Graham Denholm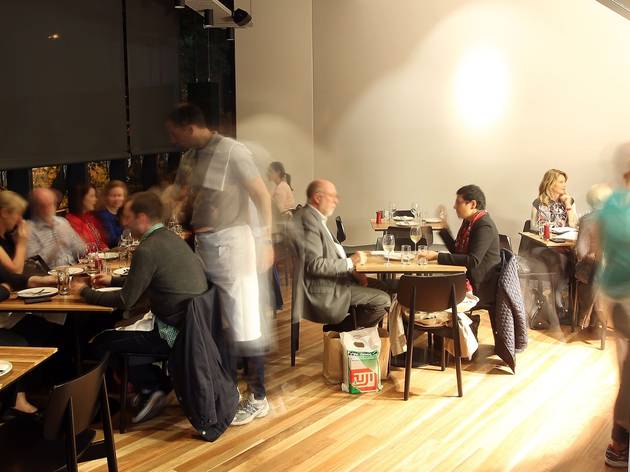 10/11
Photograph: Graham Denholm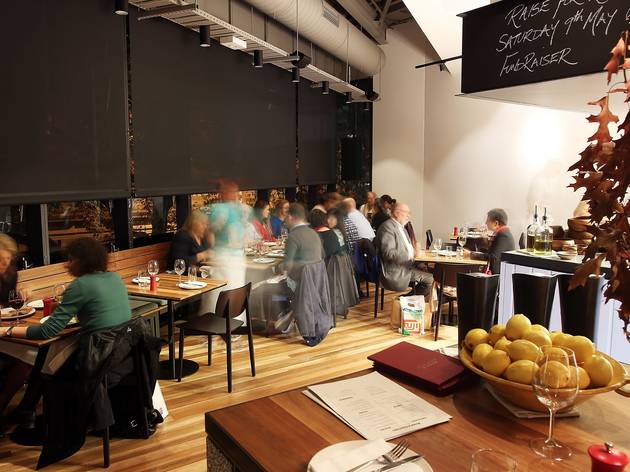 11/11
Photograph: Graham Denholm
Time Out says
The handsome Sicilian mainstay is still a jewel of the legal quarter
The air of institution is palpable as we belt up the wooden steps to Rosa's by the two, late and sweaty, worried we've offsided the matriarch of Sicilian comfort food with our disrespect. It's palpable however you arrive, to be fair: the accolades adorning the entrance; the disciplined floor team playing their skilful full-diner press service; the lone-wolf barrister at the bar cradling his flagship alla Norma (eggplant pasta) and a bottle of sangiovese for one. The sequel to the erstwhile Rosa's Kitchen, Canteen is abuzz with post-work, pre-footy punters. Its reputation precedes it, but it's clear even on cursory inspection how the Rosa Mitchell model remains on top more than ten years after pivoting from haircuts to cold cuts.
"She's not here tonight!" we remark internally (hopefully) as we're tucked in to a high table by restaurant manager Dave and invited to gaze upon "Bondi Beach". He's referring to Melbourne's oft-overlooked legal quarter, the shadowy west-end cluster of courts and eateries of which Rosa's is the clear standout, fittingly situated two stories up, the Supreme Court dome sharp in the foreground. It's a lovely match for these agreeably malt-forward Sardinian Birra Ichnusas. It's 6.30 on on a Thursday, and it's packed – legal boomers abound. All look to be having some good old boomer fun under the high ceilings. As the pig is to mud, so too the boomer to cucina Italiana. And often too the wine list: here a considered selection of mid-priced, mid-weight Sicilian and pan-Italian drops from which we begin with a textural Campanian falanghina. Here's Dave with the specials.
It's going to be hard for you to overlook the fish carpaccio with pickled green tomato, the latter element used to homey, decorative effect above the restaurant's specials boards. Harder still the calamari with green olives. But if the mussels are on – smokey, tender and stuffed approximately alla puttanesca, with bread to boot – you simply must. "If you'd like me to throw you a curveball", adds one of Dave's stunningly intuitive colleagues, "we could bring you some zucchini fritti?". Shredded shoestring-thin and fried crisp in gorgeous oil, he confides that "these are the best thing on the menu". They're certainly a contender – picked presumably from Rosa's country property, where much of the menu's produce grows, they rotate quickly in and out of a ramekin of fennel mayo. How will we ever return to un-fenelled mayo? We won't!
At a glance, most are here for the neat, something-for-everyone pasta program upon which Rosa built her name, helming the kitchen at Journal Canteen. Like it hot and heavy? There's a beef shin ragu on casarecce for that. Light and tangy? Go the housemade ravioli with ricotta, parsley, lemon and chilli pesto. We're splitting the difference with a rabbit and pepper ragu tortiglioni that plays much lighter than it sounds, the gentle support of a tomato-and olive based- sauce affording the soft rabbit space to lead this elegant-but-easygoing dish.
We're stitching that together with a natty Sicilian frappato, pleasantly surprised by the arrival of the lusciously decadent pork neck cotoletta, which we forgot we'd ordered. It's cobbled together and flattened out into a schnitzel that oscillates rustically between soft and firm, and there's simply no greater joy than that of the canine striking a surprise pocket of rendered neck fat. The headiness of the pork is bolstered by a rich crust and a kohlrabi-led summer slaw whose bitterness supports, rather than resets, the Mariana Trench-depth of flavour in the cotoletta (looking at you, pub schnitzel side salad).
Finishing strong with an almost medicinal homemade amaro, we're tempted to pick up a copy of Rosa's cookbook on the way out and attempt to recreate the magic at home. But then we might never leave the house again, and more importantly, might never make it back to this jewel of the legal quarter. Three cheers for Rosa and her exceptional team. Polished comfort of the highest order. Affordable comfort, at that. We can only imagine how good her haircuts must have been.
Details
Best selling Time Out Offers