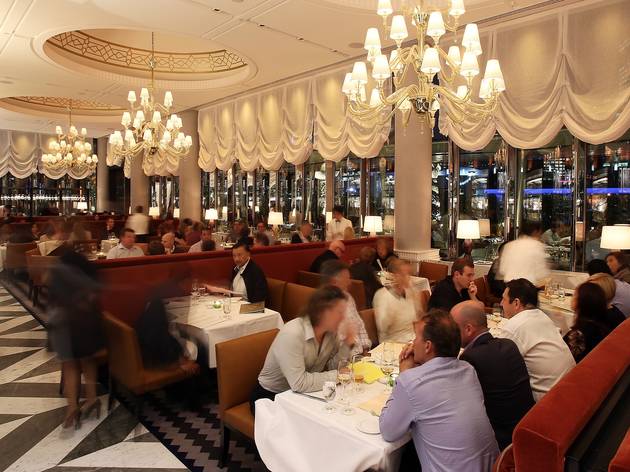 1/10
Photograph: Graham Denholm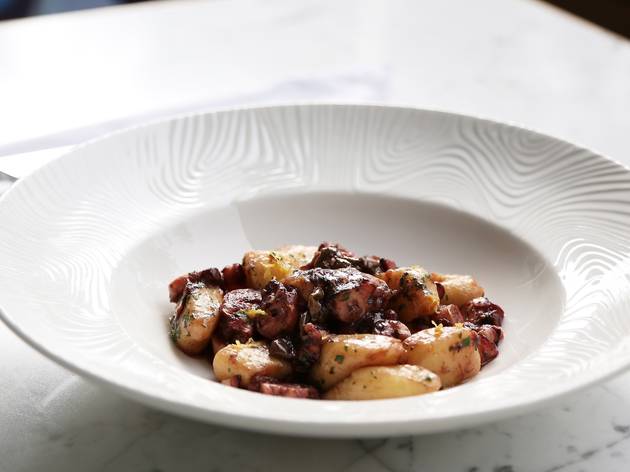 2/10
Photograph: Graham Denholm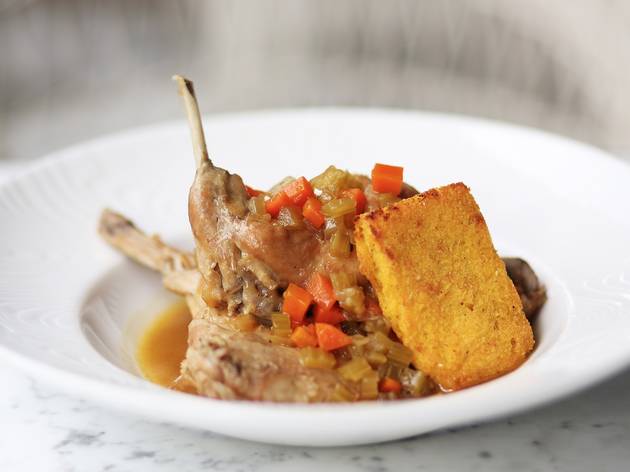 3/10
Photograph: Graham Denholm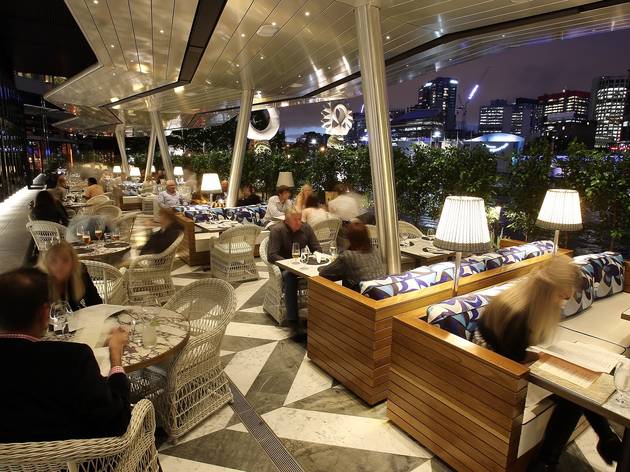 4/10
Photograph: Graham Denholm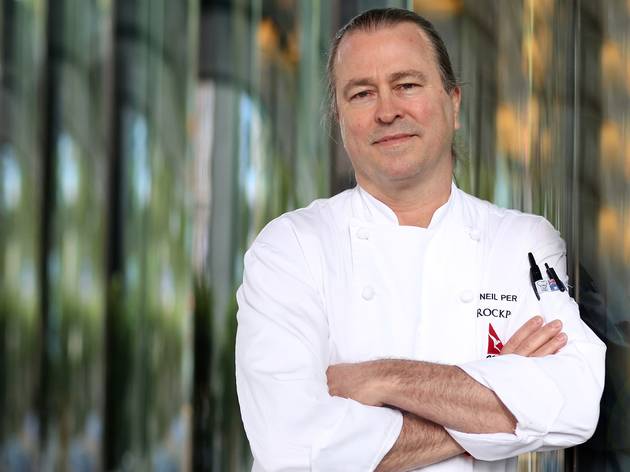 5/10
Photograph: Graham Denholm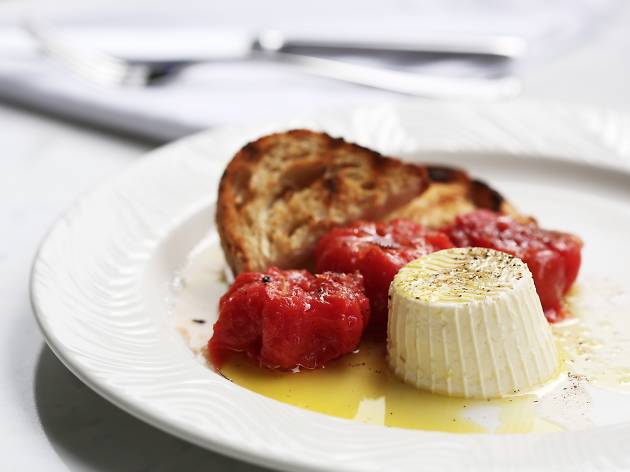 6/10
Photograph: Graham Denholm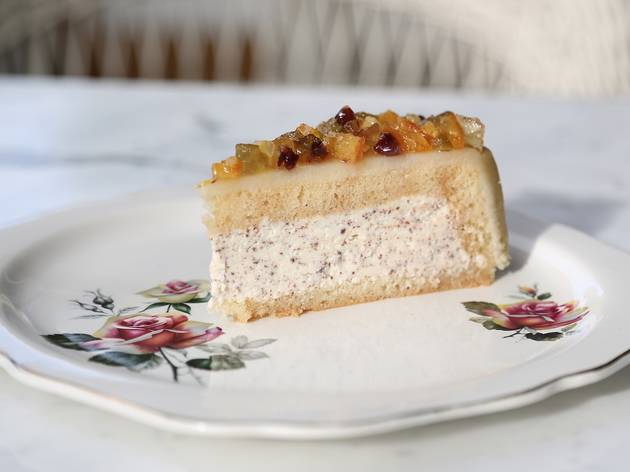 7/10
Photograph: Graham Denholm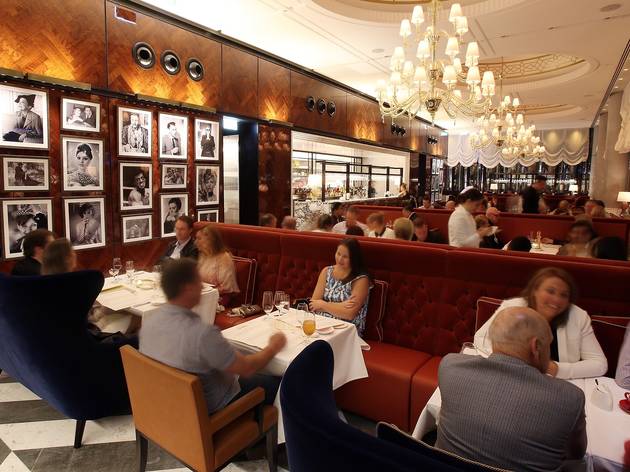 8/10
Photograph: Graham Denholm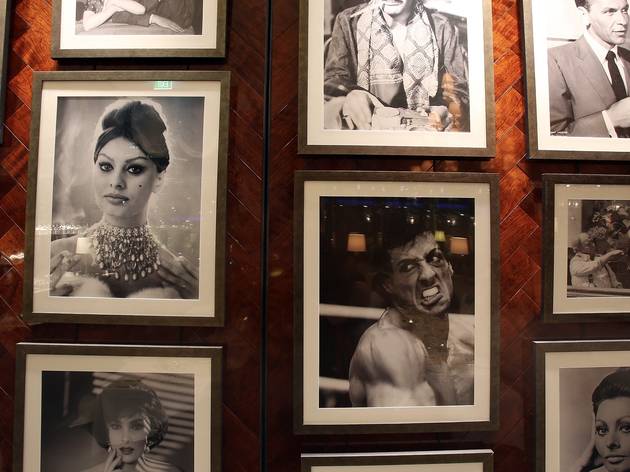 9/10
Photograph: Graham Denholm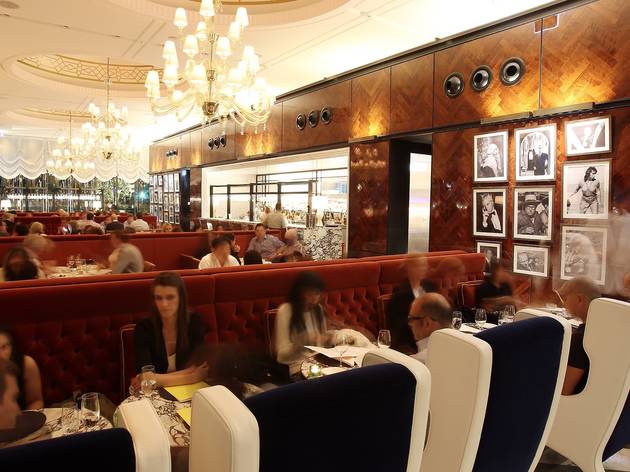 10/10
Photograph: Graham Denholm
Time Out says
Neil Perry is back in Melbourne and he's giving our best Italian joints a shake-up with Rosetta
There's a stoush going on in Melbourne. In one corner you have Chris Lucas, holding up Chin Chin and Baby Pizza as demonstrable evidence that "fine dining is dead", while over on Southbank you have Neil Perry, making his retort with Rosetta: his schmick new Italian ristorante that looks like it was entirely designed just to prove Lucas wrong.
Rosetta is breathtakingly theatrical in a way that we'd forgotten was allowed – all floor-to-ceiling windows rippling down one side, chandeliers sprouting out of the domed ceiling, and an embarrassment of marble (there's an empty quarry somewhere cursing Perry's name).
It's a more sophisticated scene, no question – the soundtrack is opera, waiters wear white linen jackets and there's a whole mess of hairsprayed 'dos, and chinos dining on the lamplit terazza (which is not this restaurants crowning glory for our money. It's more Club Med than Mediterranean chic). But as neon-hipster-and-placemat-menu-free as Rosetta is, you'll still find incredibly approachable food. It's not the sometimes-fussy stuff of Grossi Florentino. This is Neil Perry, the chef who serves his burger with a linen napkin but encourages you to eat it with your hands. The man who is known as much for what he leaves off the plate as what he puts on it. He made yum cha in Melbourne a five-star affair and has applied that same steady hand at Rosetta. Look out Di Stasio, look out G.A.S., Perry's in town and this time he's packing Italian.
You'll start with twiggy grissini bread sticks and a few olives at the bar, and if you can, this is where you should stay. All the bartending refugees from Perry's recently closed cocktail bar the Waiting Room are here. They're dialing the formality down a notch, giving you a direct line to the powerhouse Australian-Italian wine list and making cocktails a good idea. Go a birra aperitif of bitter Cynar, Aperol, orange, lemon with a beer float for a light kick-off.
Fresh ricotta has the consistency of silken tofu, collapsing like an emotional wreck as soon as you poke a grill-marked toast in its direction. It's subtle: the toast char and intensified sweetness of a firm just-roasted, peeled tomato carrying the balance. A dish of poached tuna, flaked over a bed of nutty farro and those little green padron peppers (roasted and mild – unless you cop the firebrand – there's always one) shows what really good spicy olive oil can do.
Pasta is the stand-out here. Strands of spaghetti made in house with semolina, 00 flour and water remind us of soba noodles – strong and springy, they capture sweet pieces of prawn, and pistachios in a tangle of well-oiled strands. Gnocchi pillows are deep yellow and dense, with the distinctly sweet taste of nicola potatoes. Perhaps a little too sweet and heavy for a lighter sauce, but ideal with the salty, meaty and oily richness of soft octopus braised with olives.
You'll be sluiced with oil from start to finish in proper Italian style, so punctuate with a bitter chicory salad flecked with salata – dried, salted ricotta – and go for a surprisingly light cacciatore of plump rabbit braised and served in a bright, clear broth with a little diced root veg.
It's not cheap, and friendly staff are well able to talk to you into that extra glass of sticky vin cotto and wild cherry tart – more an oversized biscuit sandwiching sharp jam than a piece-o-pie – but Perry has again delivered an all-round experience that is undeniably worth it.
The fight for fine dining may not be won, but it's certainly not over yet.
---
Details
Address:
8 Whiteman St
Southbank
Melbourne
3006

Contact:
Opening hours:
Lunch Tue-Sat noon-3pm; Dinner daily 6pm-late
Users say