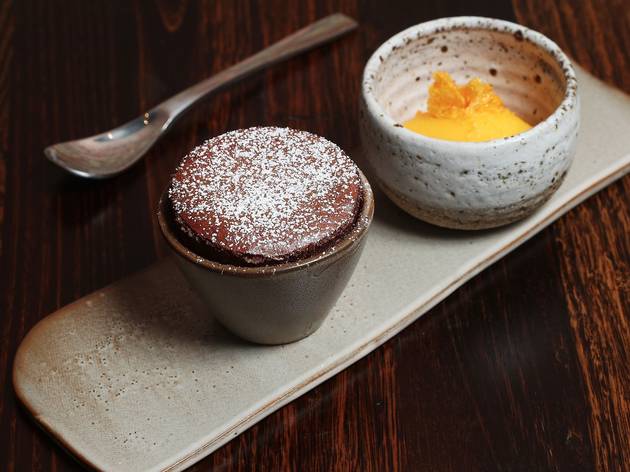 1/10
Photograph: Graham Denholm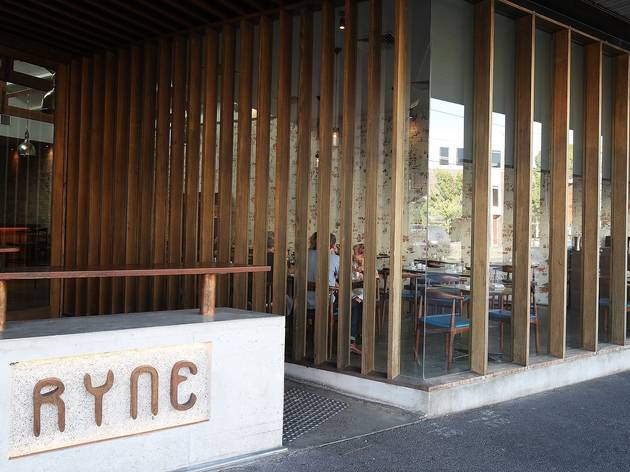 2/10
Photograph: Graham Denholm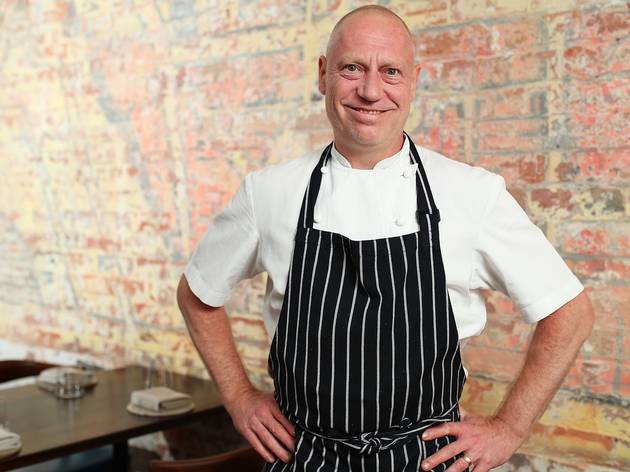 3/10
Photograph: Graham Denholm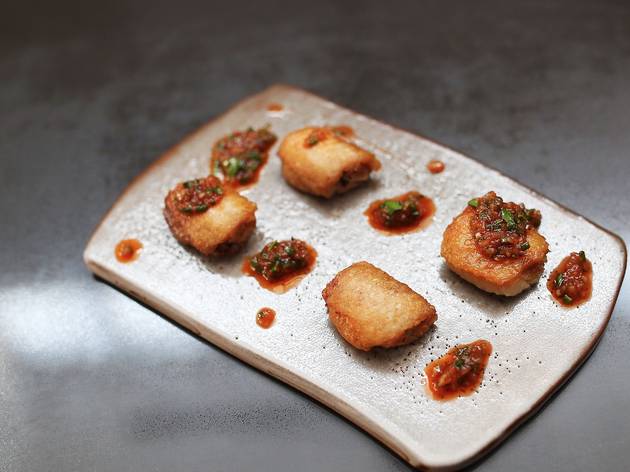 4/10
Photograph: Graham Denholm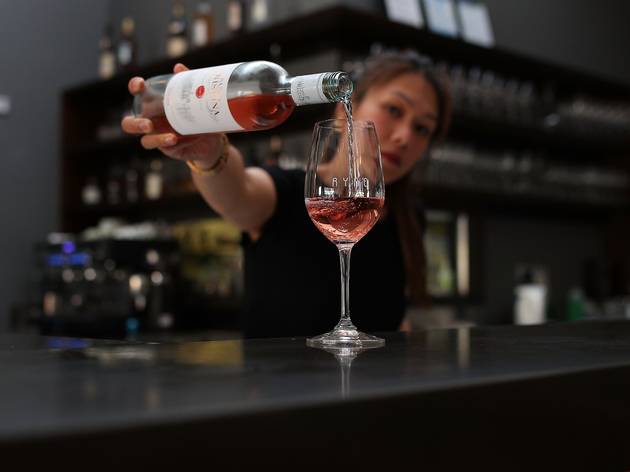 5/10
Photograph: Graham Denholm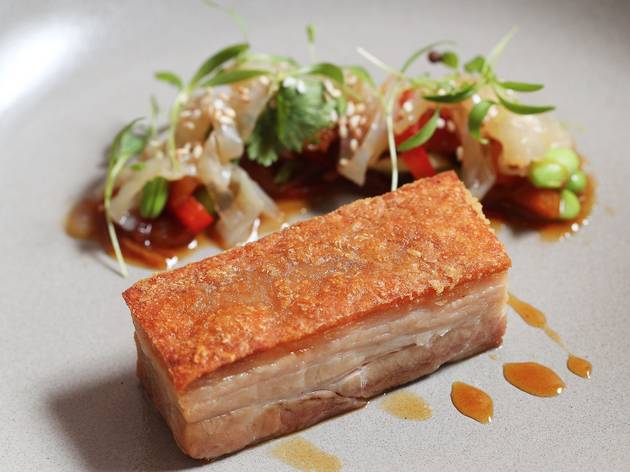 6/10
Photograph: Graham Denholm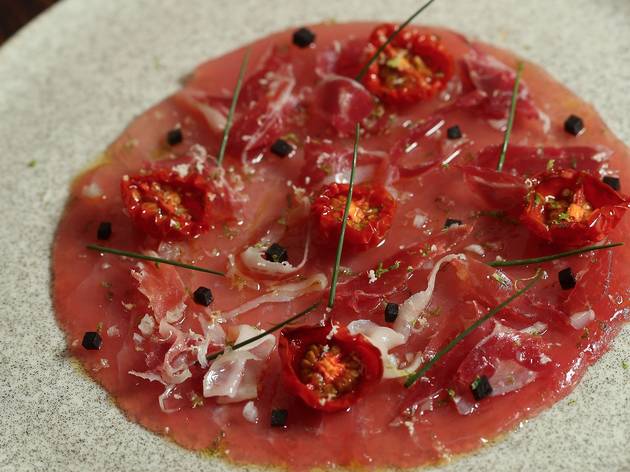 7/10
Photograph: Graham Denholm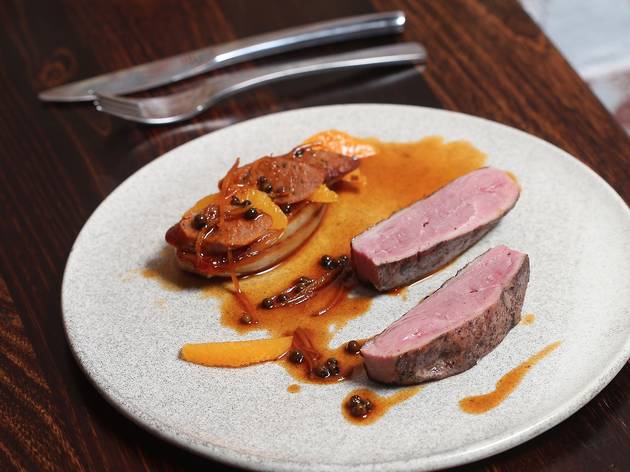 8/10
Photograph: Graham Denholm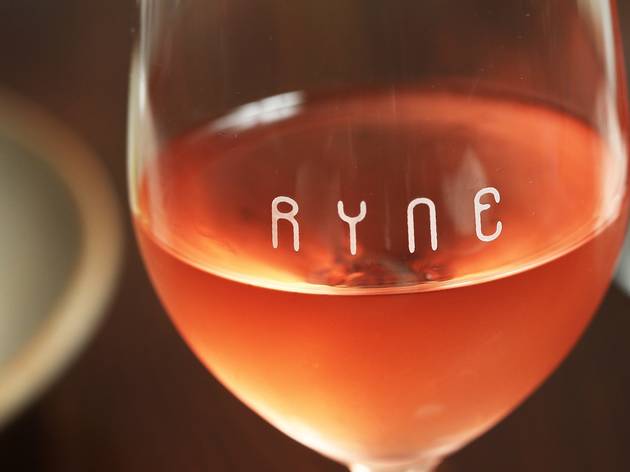 9/10
Photograph: Graham Denholm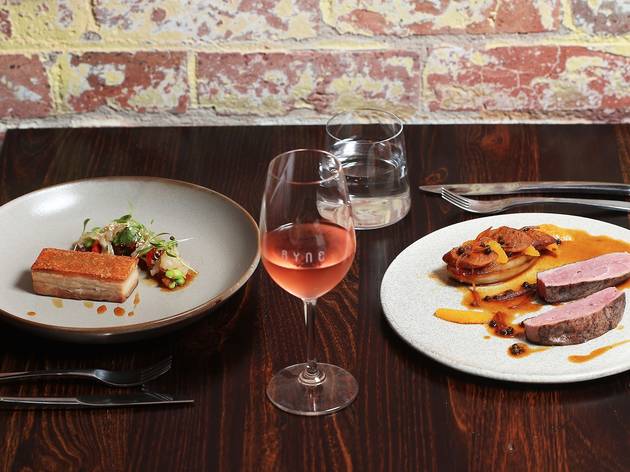 10/10
Photograph: Graham Denholm
Time Out says
It sees the return of a '90s great, but Ryne is also a restaurant of unabashed edible comfort
Comeback-slash-greatest hits tours were all the rage in 2017 (hello, Paul McCartney, Bruce Springsteen, Bonnie Tyler et al), so it's good timing that Donovan Cooke, winner of the most appropriately-named chef in Australia award, has chosen to throw open the doors on his new restaurant Ryne at a moment when nostalgia perfumes the air.
Cooke, any food trainspotter will know, was the British import who led the local chef pack in the `90s and noughties with the legendary likes of Est Est Est, Luxe and Ondine before decamping to Hong Kong then returning in 2010 to oversee the shucking of oysters and cracking of crabs at the casino's temple of seafood, Atlantic.
Ryne is a different beast altogether. Deep in the heart of Fitzroy North, it's Cooke's own baby. He's billing it as real food. Recognisable food. Which it is, on both counts. There are outbreaks of pure classicism that are almost bewildering in these days of sharing-style hegemony, and intricate sauces with French names that have been passed down through the cheffing ranks since before the dawn of Larousse Gastronomique. There is every chance you will encounter a peeled grape. In a time of deconstruction – not only of food but of the dining experience itself – it's a radical move.

The secret to Ryne is that it's a place with higher aspirations trying hard not to scare people who would treat it as a neighbourhood restaurant. Tables in the high-raftered space that was until recently Coco and Thyme café (and began life as Jorg) are well spaced but bare, with royal blue leather seats providing radical pops of colour against the neutral background. The stemware goes blow for blow with a drinks list that steers Olde Worlde but also finds room to love the neuvo cocktail spritz. Diners are invited to choose from two, three or seven courses, or to park themselves at the bar, where a similar thematic schism sees fried chicken wings teamed with bois boudran – a blueblood Worcestershire and tarragon-driven sauce.
A pure neighbourhood restaurant, this is not. The Cooke name should be enough to draw people from across the river, and our hunch is the service (sharp), the surroundings (smart), plus the technical proficiency that goes into each dish ought to be enough to keep them.
The menu is already sporting the dishes that will be an albatross for the chef and a boon for the diner. The tuna pizza, for one. Not – spoiler alert – an actual pizza, but perfect thin swathes of ruby-pink fish anointed with jamon Ibérico and chives for a raw and cured surf and turf. It's probably the closest Cooke gets to being overtly à la mode, with the tiniest jelly cubes of black garlic adding their thrumming, almost balsamic backnotes.

It's a straight bat he's playing, complete with occasional moments to make you groan for the prep going on in the kitchen, but the view from the dining room is no hardship. The fat rectangle of pork belly with skin blistered into shattery crispness, for instance; it arrives with a meticulously tangled salad driven by the ineffable texture of soy and sesame-marinated jellyfish and a pineapple
Cumberland sauce going Japanesque with a whisper of ginger and chilli. Pan-kissed fillets of John Dory are answered by an almond skordalia and squid only just-set so it still has a mighty spring in its step. Pantone-pink duck breast surrounded by meaty chunks of merguez sausage is lavished with another of those time-consuming sauces, this one enhanced by Grand Marnier and green peppercorns.

The chocolate soufflé is well on its way to being another Cooke albatross (in a good way) – a piece of classic dessert-work that's as French smoking a Gauloises on the Champs-Élysées. The dessert menu celebrates some other time-honoured pairings, such as the unabashed caffeine kick of coffee ice-cream and luscious tang of cheesecake offset by milk meringue's evanescent crunch. It's lovely stuff – shattery, gloopy and full-throated in all the right places – and a reminder that sometimes the only thing better than the shock of the new is the thrill of the old.
Details
Address:
203-205
St Georges Rd
Fitzroy North
Melbourne
3068

Contact:
Opening hours:
Wed-Fri 6pm-late; Sat-Sun noon-late
Users say