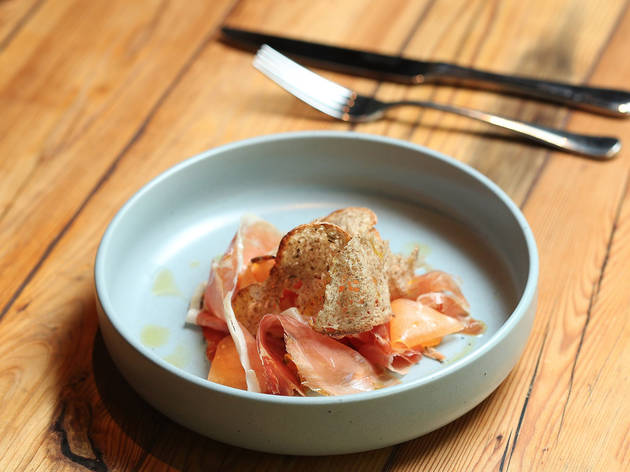 1/10
Photograph: Graham Denholm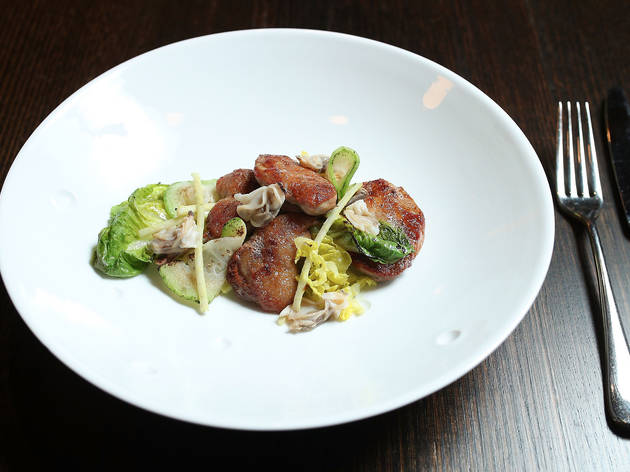 2/10
Photograph: Graham Denholm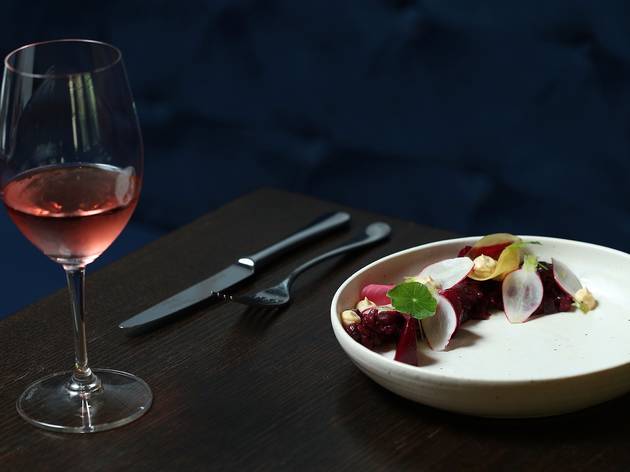 3/10
Photograph: Graham Denholm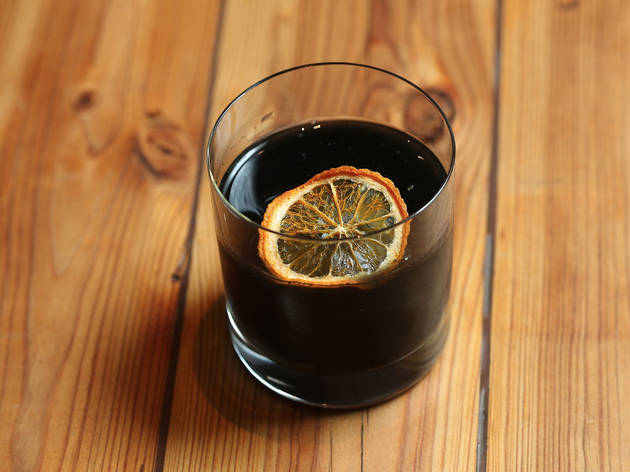 4/10
Photograph: Graham Denholm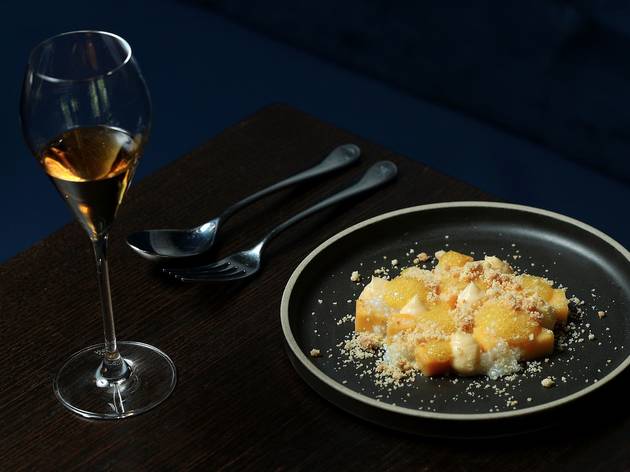 5/10
Photograph: Graham Denholm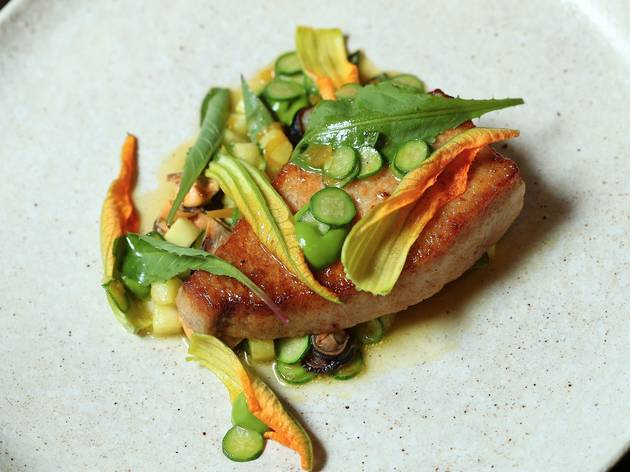 6/10
Photograph: Graham Denholm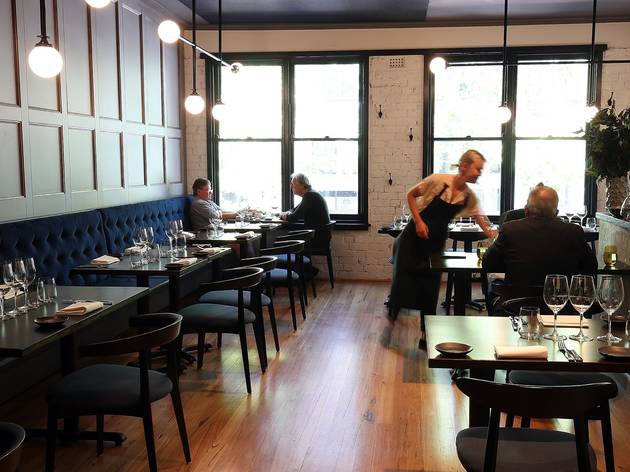 7/10
Photograph: Graham Denholm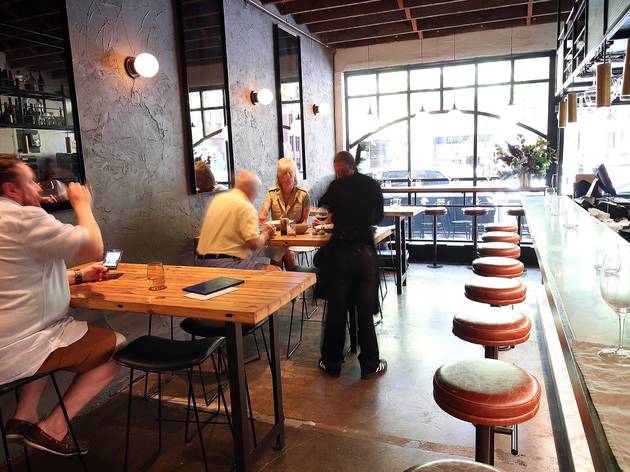 8/10
Photograph: Graham Denholm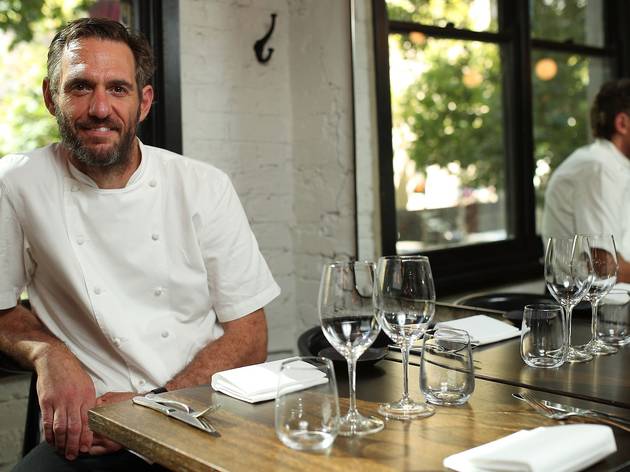 9/10
Photograph: Graham Denholm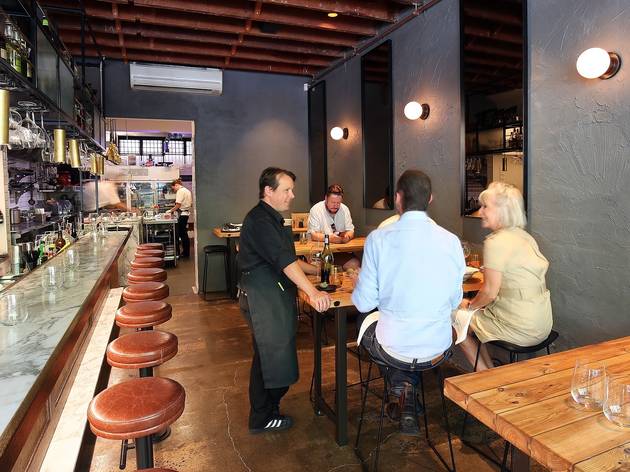 10/10
Photograph: Graham Denholm
Time Out says
Captains of industry rejoice: it's a return to old-fashioned values at city newcomer Saxe
Even legal eagles need a clubhouse to call their own. A place where they can massage away the cares of tortious liability and the Torrens title system in the company of Pimm's and pork skin puffs, or celebrate a multi-million-dollar settlement with a full entrée-main-dessert three-step before finishing up face down in softly melting French cheese.
Saxe is a change of pace for the legal precinct, a part of the CBD strangely underserviced by compelling dining options. Owner and chef Joe Grbac is an industry adventurer who cut his teeth working for the greats (Phil Howard at the Square in London; George Calombaris at the Press Club here) before opening Saint Crispin with Scott Pickett. Swinging open the doors on Saxe at the end of last year marked his debut as a solo artist, and pleasingly the augurs are more George Harrison than Ringo Starr.
Kudos to Samantha Eades' fitout, a corporate titan honeytrap starring midnight blue banquettes, stern, mid-century-styled chandeliers and timber wall panelling. It's one good-looking kitten, given a dose of rugged charm with rough-hewn brick walls and an insouciant soundtrack featuring the Clash and Fleetwood Mac.
On a noble quest for work/life balance, Saxe is open only on weekdays, but during that time it pushes the envelope hard enough to compensate for its weekend sloth. With no pause for breath it heads from lunch until late, pulling double duties thanks to an upstairs/downstairs scenario. Stay at ground level and pull up a bar stool for thrillingly fresh oysters, a plate of prosciutto with melon and rye bread, or those evanescent pork skin crackers (dusted in a dehydrated mix of sesame, dashi and brown sugar – they ought to come with an addiction warning). Across the bar they're keeping pace with a surprisingly forward-thinking line of cocktails (the Grim Fandango of mezcal, dark cherry and blood orange is just the thing to sharpen the senses before the afternoon mediation session) and a nicely plotted series of wine and spirit flights that sink their teeth into the more fun parts of the EU as well as heading to the Caribbean for a rum old time.
Upstairs is where Grabc is flexing his training. It's the sort of cooking that's time consuming, multi-elemental and meticulous in its attention to detail without giving the diner post-traumatic stress syndrome anytime they encounter tweezers. Even the bread goes the extra mile: little kombu and nori rolls that arrive with a sluice of tarama and winks of roasted cod oil.
A kangaroo tartare boasts prima facie simplicity only: the ruggedly chopped meat is cured in juniper and mixed with the sweet, earthy visual decoy of beetroot. There's a livening lick of pink peppercorn mayonnaise, the bite of horseradish and crunch of fresh radish. And that's not even mentioning the pickled heirloom beets and nasturtium leaves that help it add up to a fully realised whole. It really wouldn't be a surprise if a Michelin inspector materialised at the next table next. Painterly blobs accompany a caramel-skinned breast and drumette of brined then roasted quail, a celtuce (celery lettuce) emulsion and a support cast including charred fuzzy melon (bring your food dictionary) giving Pantone-green prettiness without distracting from the essence of bird. In a similar vein, a slab of swordfish cooked to tennis player-tanned yet juicy perfection finds its sweet spot in the late-summer accompaniments of chopped zucchini flowers, mussels, basil and saffron for a reverie far from the urban jungle.
There's less tweeze, more cheese with the Brillat-Savarin custard saddling up in a sunset-coloured blaze with mango (fresh and foam) and gently sweet tapioca balls soaked in fig syrup: a smooshy, sweet-salty delight. We've declared deconstructed desserts a crime in the past – but this is certainly one we're willing to forgive, your honour.
Details
Users say