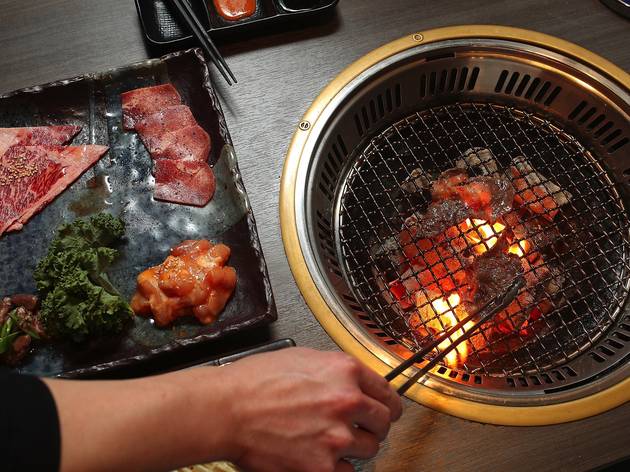 1/16
Photograph: Graham Denholm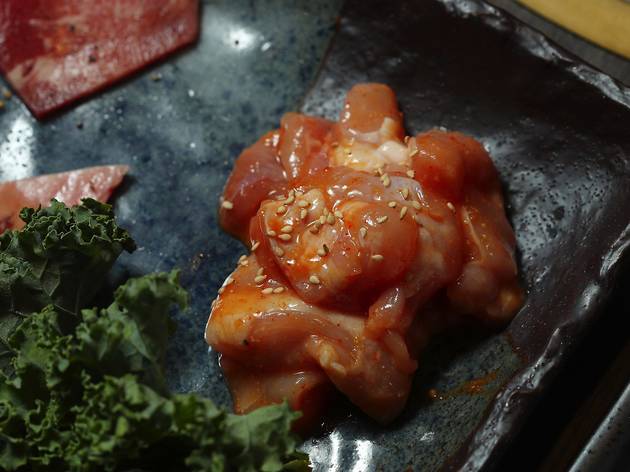 2/16
Photograph: Graham Denholm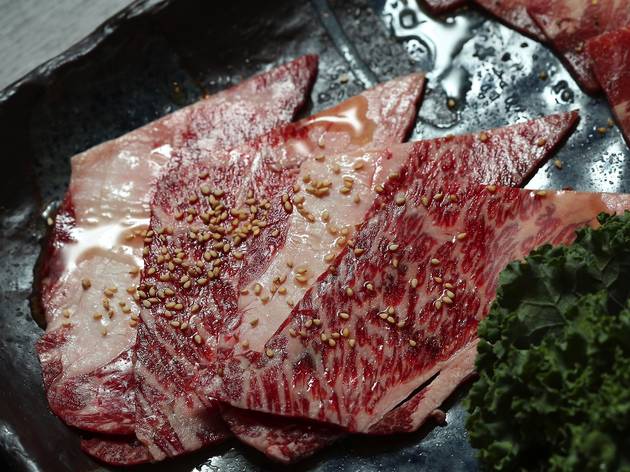 3/16
Photograph: Graham Denholm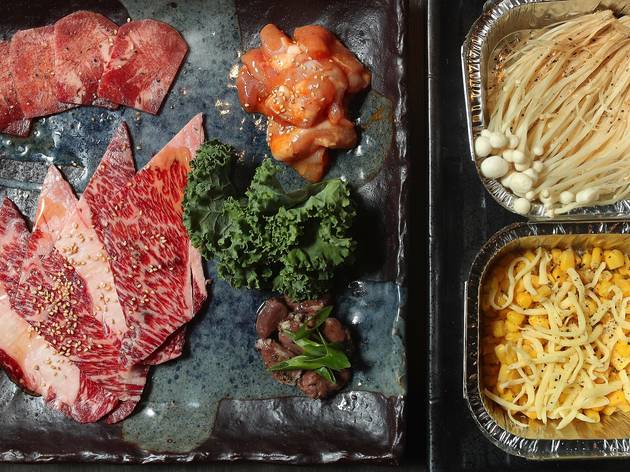 4/16
Photograph: Graham Denholm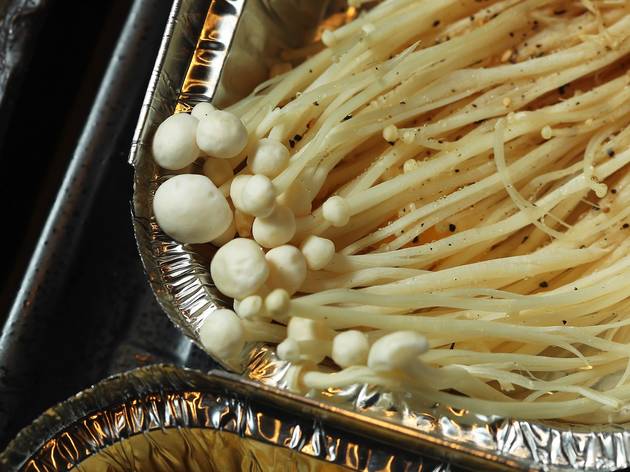 5/16
Photograph: Graham Denholm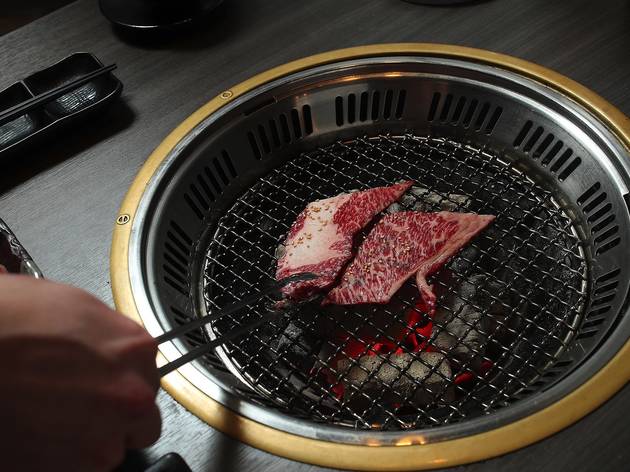 6/16
Photograph: Graham Denholm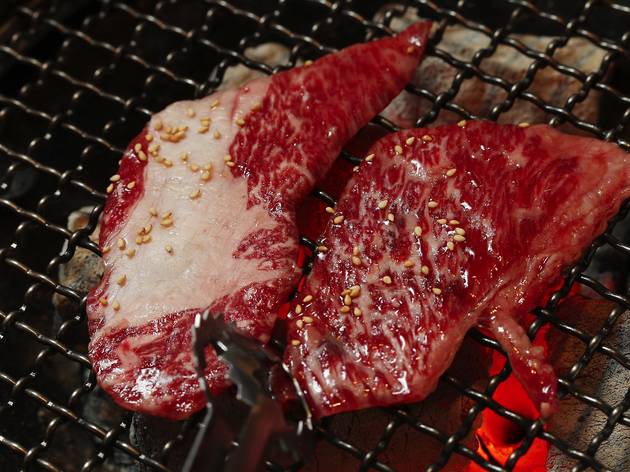 7/16
Photograph: Graham Denholm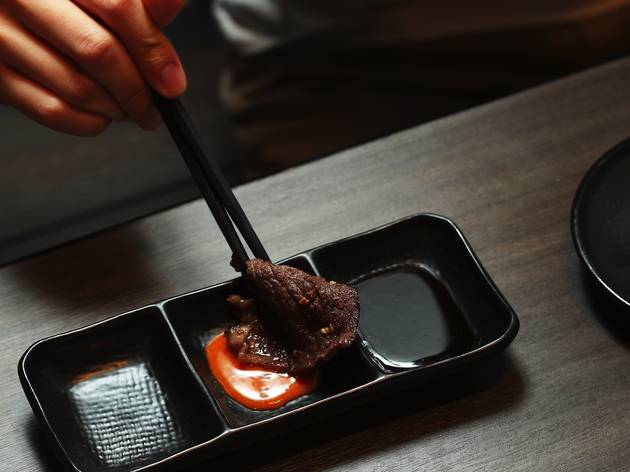 8/16
Photograph: Graham Denholm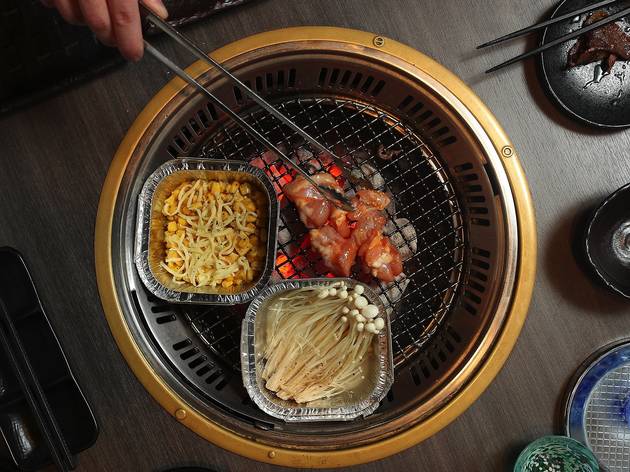 9/16
Photograph: Graham Denholm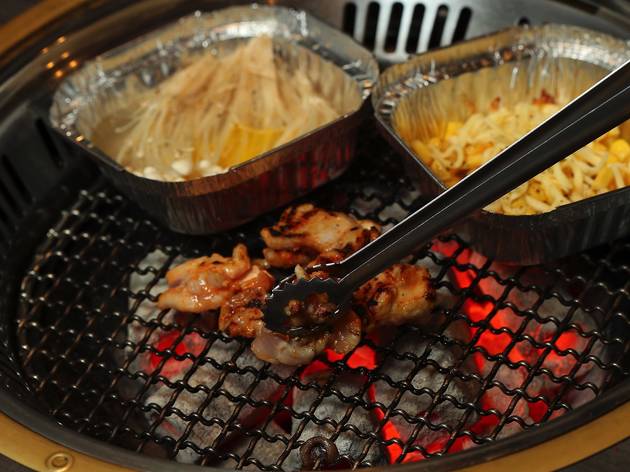 10/16
Photograph: Graham Denholm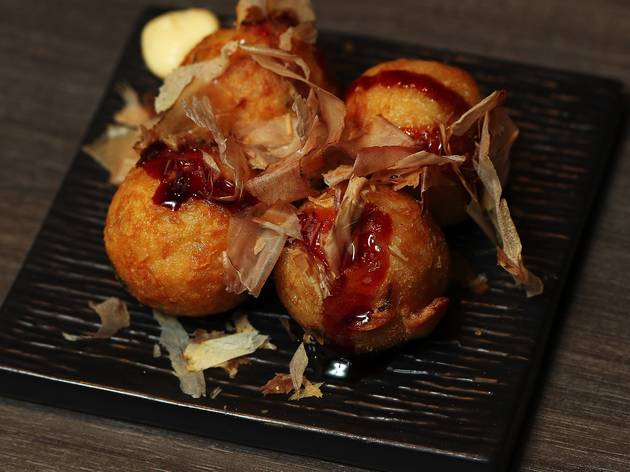 11/16
Photograph: Graham Denholm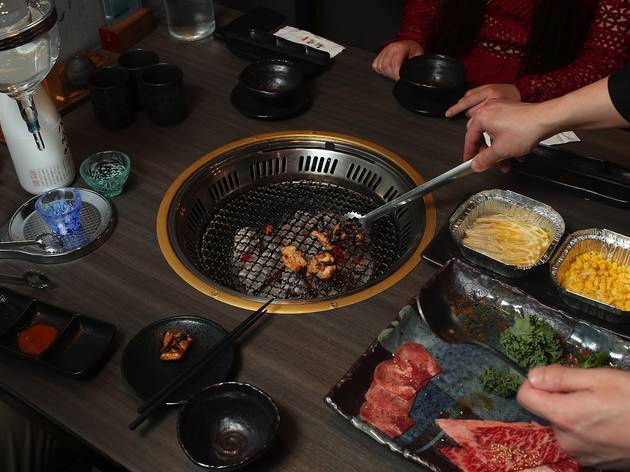 12/16
Photograph: Graham Denholm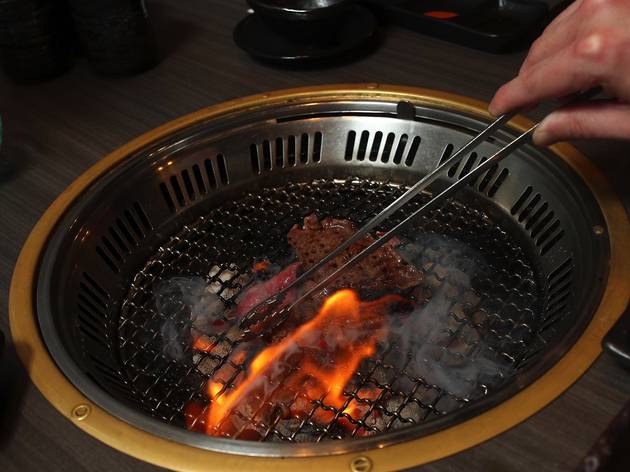 13/16
Photograph: Graham Denholm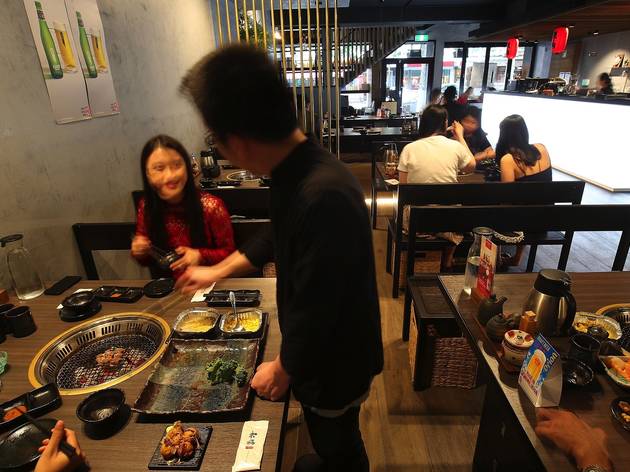 14/16
Photograph: Graham Denholm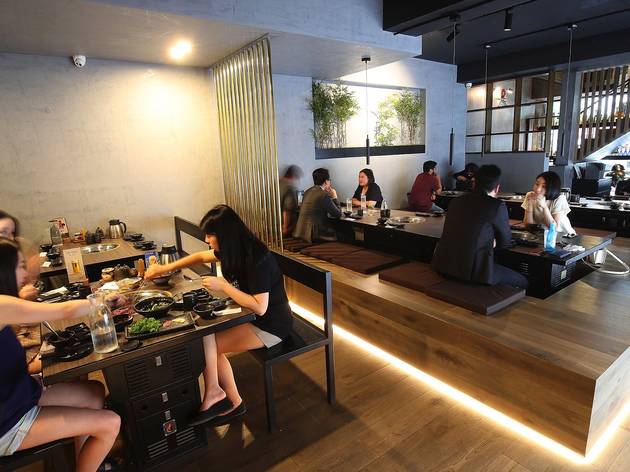 15/16
Photograph: Graham Denholm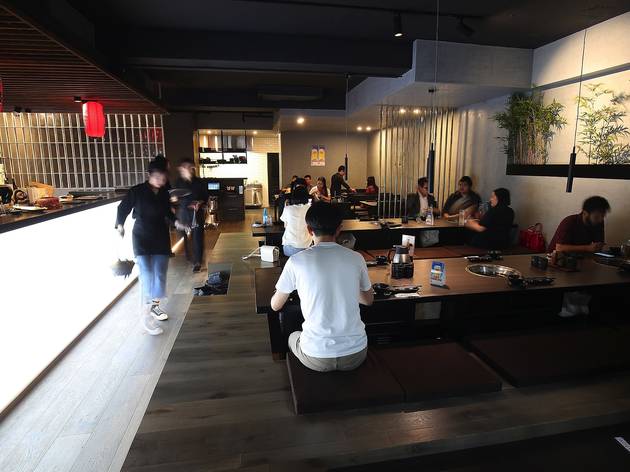 16/16
Photograph: Graham Denholm
Time Out says
This no-frills Japanese barbecue restaurant is changing the all-you-can-eat game
If the idea of all-you-can-eat restaurants conjures images of Homer Simpson at a buffet and Sizzler salad bars, we have news for you: the game has changed. In these days of conscious dining, bain maries have been replaced with order-as-you-go menus favouring quality ingredients and meticulous preparation.
Take Shinbashi Yakiniku, one of the only Japanese restaurants in a sea of red-and-white tablecloths on Carlton's Lygon Street. From Monday to Wednesday, $60 will get you an all-you-can-eat DIY grilling extravaganza, premium cuts included. And at 6.30pm on a Monday, spots are filling fast – both regular tables and the traditional shoes-off floor seats (slippers provided). The space is sleek, think slate grey walls and minimalist lighting, but we soon warm to it, or is that the radiant heat emanating from the coal-filled barbecue that forms the centrepiece of our booth?
The vibe and dishes on offer are not dissimilar from Korean barbecue, with a selection of meat, seafood, vegetables, and snacks like edamame glistening with sesame oil and fiery with cracked pepper. Crunchy lotus chips pair well with sweet'n'hoppy Hitachino Nest white ale, and takoyaki are generously filled with octopus and animated with flying bonito flakes – more fun than the sashimi set by a long measure.
When you're ready to grill, a bevy of waiters will deliver dishes of uncooked – and unfortunately frozen – cuts that you select from the menu. The harami (skirt steak) in a secret marinade is full of flavour but a touch too firm. Better luck is had with paper-thin slices of wagyu that melt in your mouth after only brief contact with the flames. A dip into the house-made barbecue sauce (its creaminess is thanks to a chicken broth base) adds a peppery kick.
Chicken and pork sit on a spectrum from fatty to lean and come seasoned with shallot and salt or sesame, or doused in a miso marinade. Cubes of chicken thigh are succulent from the sweet'n'salty miso: cook them on the perimeter and move to the smoky centre to achieve ultimate char. The adventurous among us will be excited for the chicken heart and crunchy cartilage (try it with the shallot and salt) and well-marbled ox tongue with its distinct flavour and springy texture. Stay alert: leave those thin slices a smidge too long and it's rubber.
Modest portions, a carefully paced approach and veggies slotted in between rescue this from meat marathon territory. Grill the onion, sweet corn, pumpkin, capsicum or button mushrooms as is, or level up with aluminium foil containers that allow your veg to be seductively embraced by melted butter and cheese. Pouring your chicken soup over the enoki mushrooms before cooking to render the wispy strands smooth and hearty is also a boss move.
Shinbashi Yakiniku reopened in mid 2018 after being damaged by fire, and the service still needs time to fully kick back into gear. Although there are plenty of staff, a few orders get forgotten within the strict 90-minute time frame (you're reminded, frequently). On the other hand, hot grilling tips and prompt, knowledgeable answers to questions are forthcoming. If it's interactive all-you-can-eat you want, Carlton is the place to get it.
Details
Best selling Time Out Offers