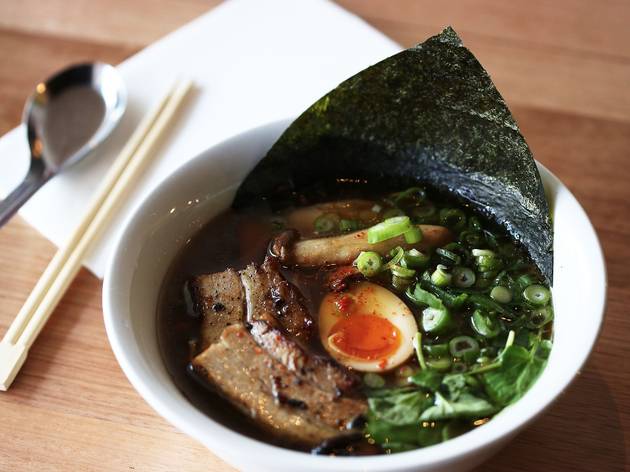 1/11
Photograph: Graham Denholm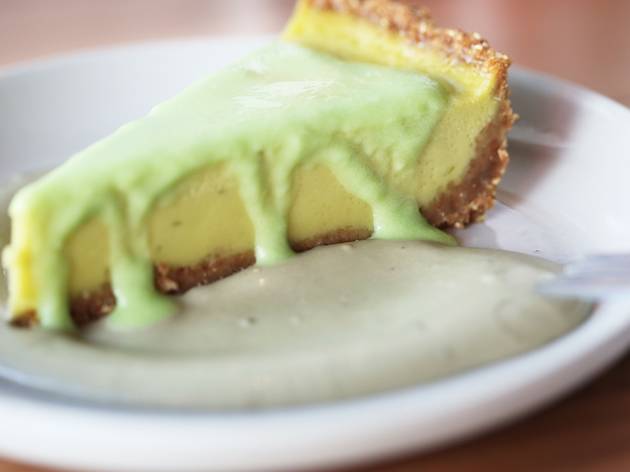 2/11
Photograph: Graham Denholm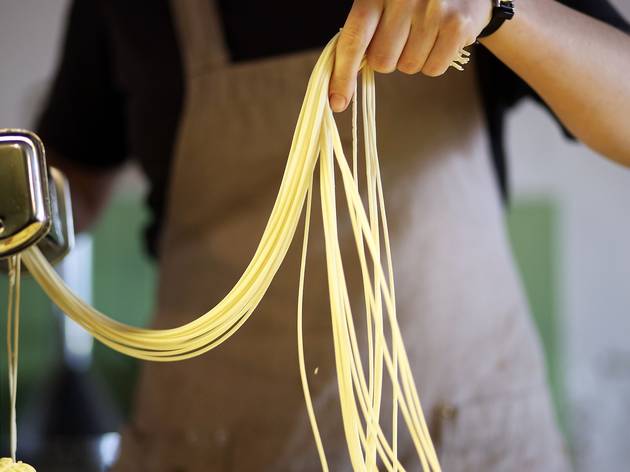 3/11
Photograph: Graham Denholm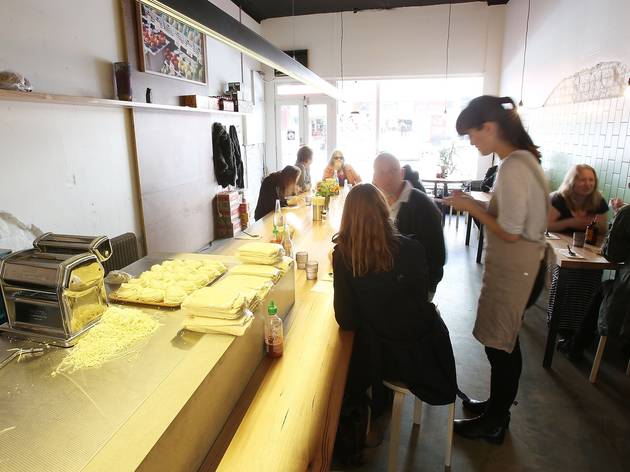 4/11
Photograph: Graham Denholm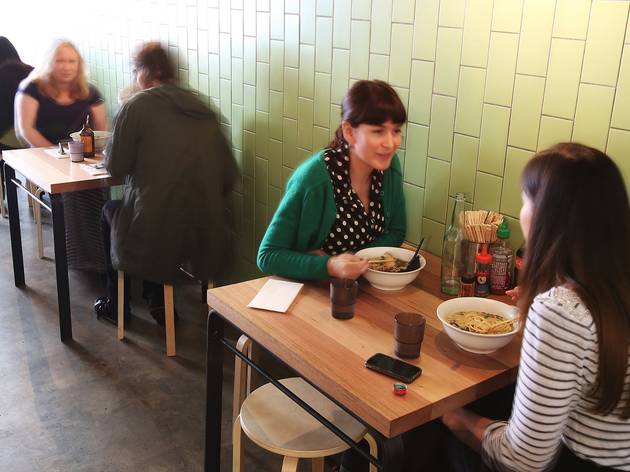 5/11
Photograph: Graham Denholm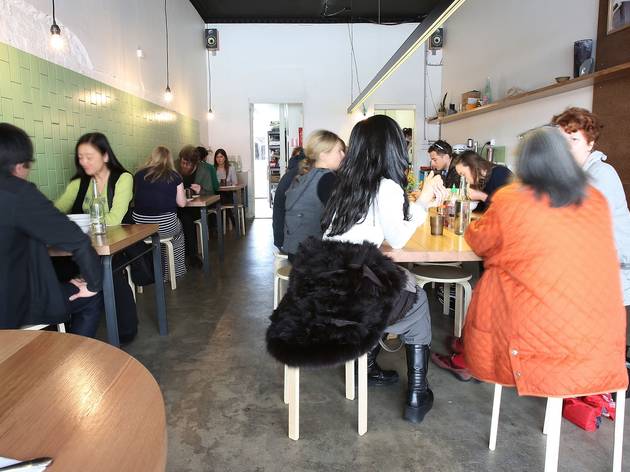 6/11
Photograph: Graham Denholm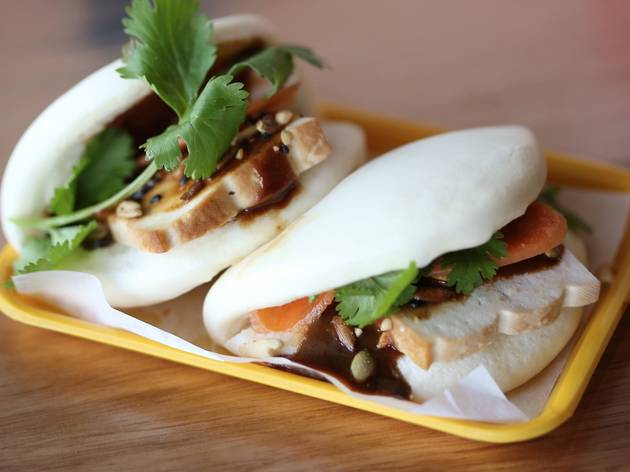 7/11
Photograph: Graham Denholm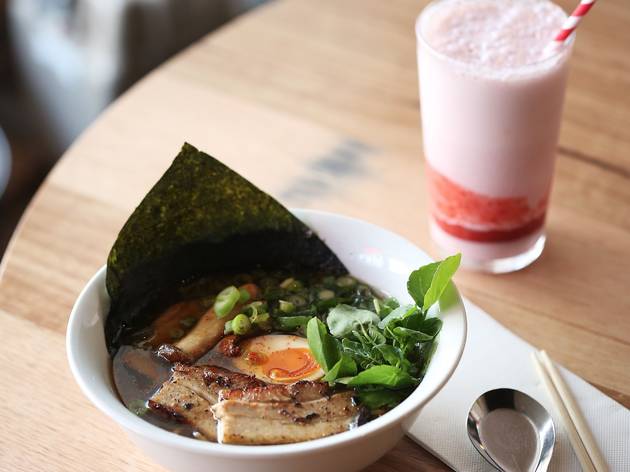 8/11
Photograph: Graham Denholm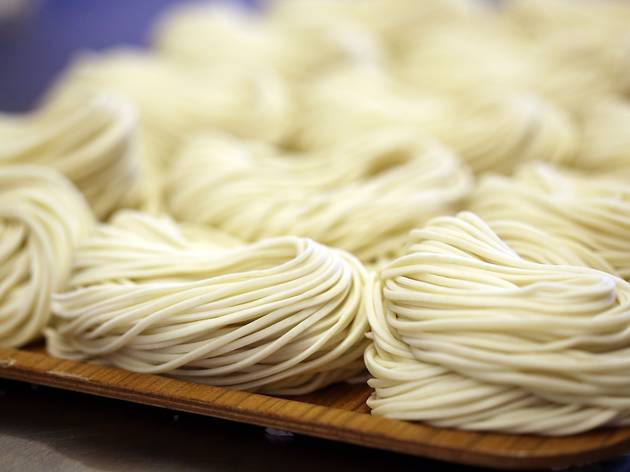 9/11
Photograph: Graham Denholm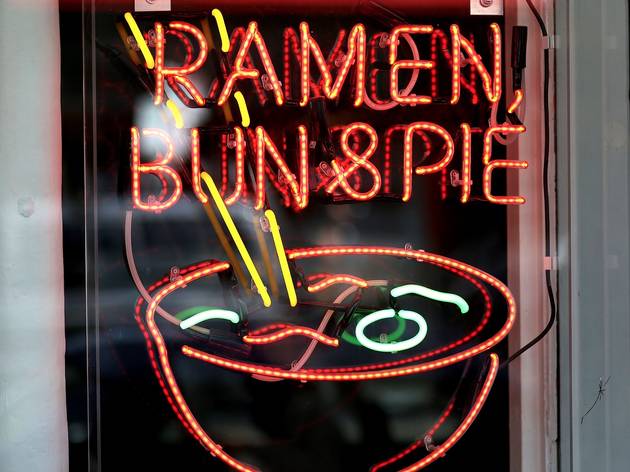 10/11
Photograph: Graham Denholm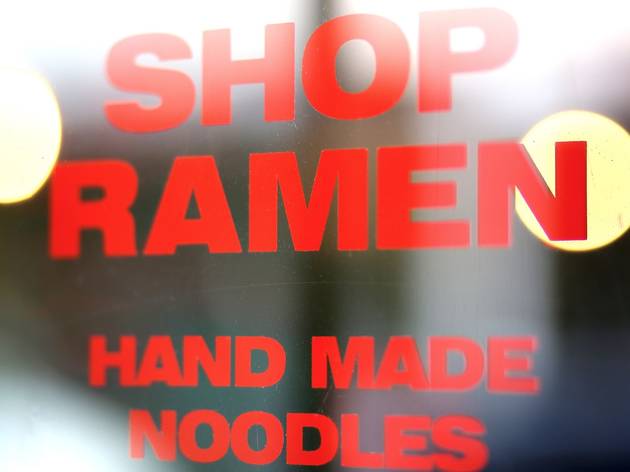 11/11
Photograph: Graham Denholm
Time Out says
Smith Street, the magical porridge pot that just keeps pouring forth with po' boys, burgers, and souvlakia, is now also pushing some really good ramen
Don't expect a bandana toting crew screaming 'irasshaimase!' when you walk into Pat Breen and Lydia Wegner's soup joint. These two are ramen renegades, who roll their buckwheat noodles in a pasta maker and are pushing an eclectic mix of Japan's favourite soup, Chinese-style pork buns, frosty shakes and caramel pie. Party down.
Aside from the big blonde communal tables stacked with tools of the noodle trade (sesame shakers, chopsticks and shichimi togarashi – Japan's season-all condiment) their slick little tuck shop owes its inspiration more to David Chang's Momofuku empire in New York (specifically bun-toting Noodle Bar and dessert paradise Milk Bar) than traditional Japanese ramen joints.
If you're wondering whether smashing a bowl of soup and a milk drink is a good idea, it's not. But do it anyway. The strawberry shake is a thick, creamy milk bar classic made with fresh house-made syrup. You could go a step further and assault yourself with a salted caramel and coconut number – just don't plan on taking any steps afterwards.
Having said that, the meat broth here is a Tokyo-style chicken stock and dashi soup, rather than a gut busting pork bone tonkotsu, so it's salty and punchy, but fairly light.
Our pork ramen comes stacked with meaty tongues of king brown mushrooms, nori, a soy-stained soft-boiled egg and fresh spring onions, and thick slices of belly that have been slow roasted then grilled so they've got a nice caramel crunch. The noodles have decent chomp too – almost like really springy spaghetti.
If you're not a meat fan, go for the vegetable broth creamed up with cashew milk, and crowned with fresh shitake 'shrooms, zucchini and deep-fried tofu sponges. Or how about a bun? The sweet steamed bread is slicked with a sweet vinegary sauce and folded around either some pork belly or fried tofu, crunchy pickled carrot, pepitas and coriander like a fluffy Asian taco.
Shop Ramen is every bit as busy as you'd expect of a place where you can chase vegan food with a sweet biscuity slice of caramel pie. It's only going to get more competitive if they manage to bag a liquor license for beers. Come early if you want the sole group table up front, or, come alone. They're a friendly bunch, and the stacks of design mags, hip hop and big tables make this the best place in town to do dinner for one.
Details
Best selling Time Out Offers