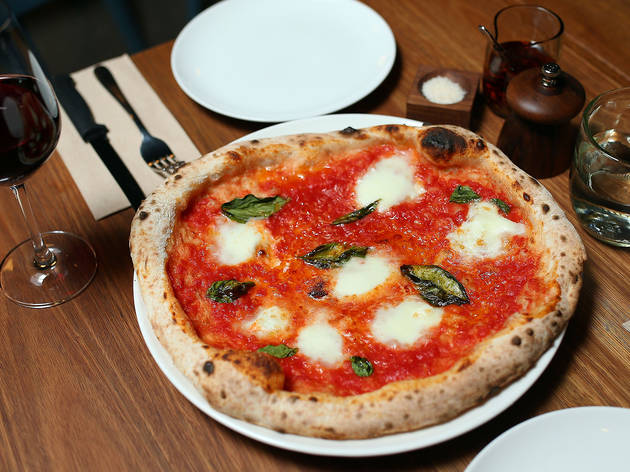 1/10
Photograph: Graham Denholm
2/10
Photograph: Graham Denholm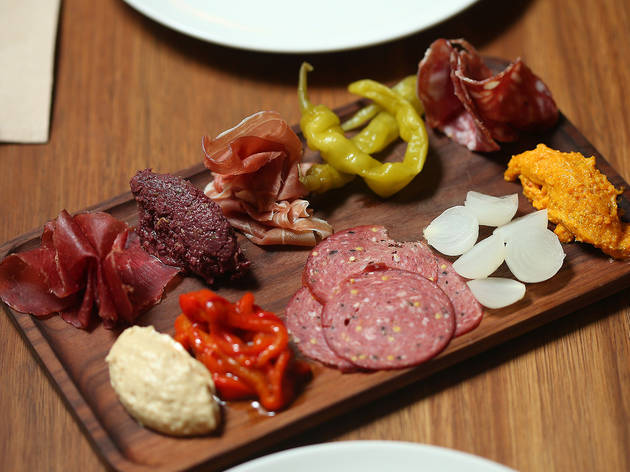 3/10
Photograph: Graham Denholm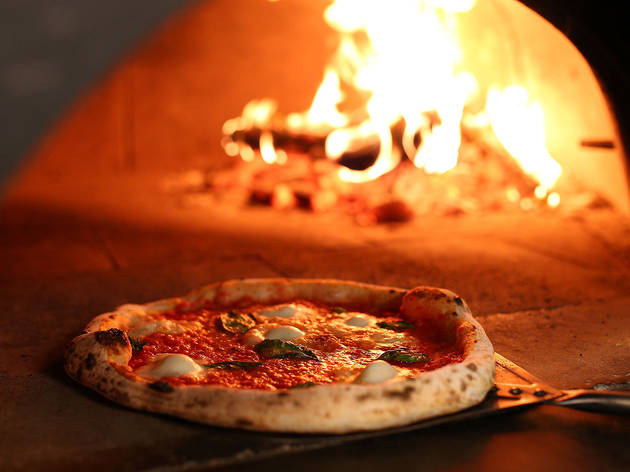 4/10
Photograph: Graham Denholm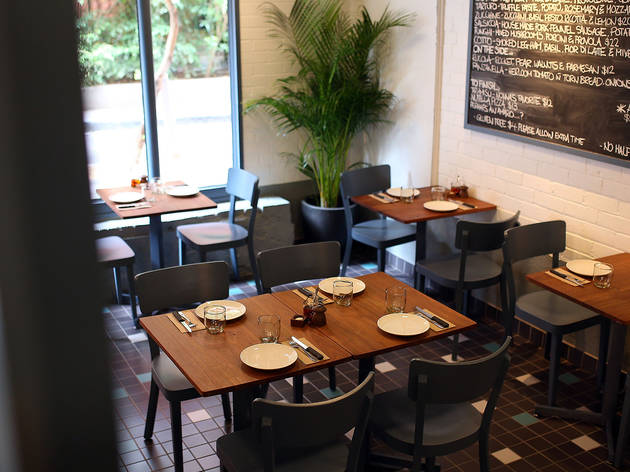 5/10
Photograph: Graham Denholm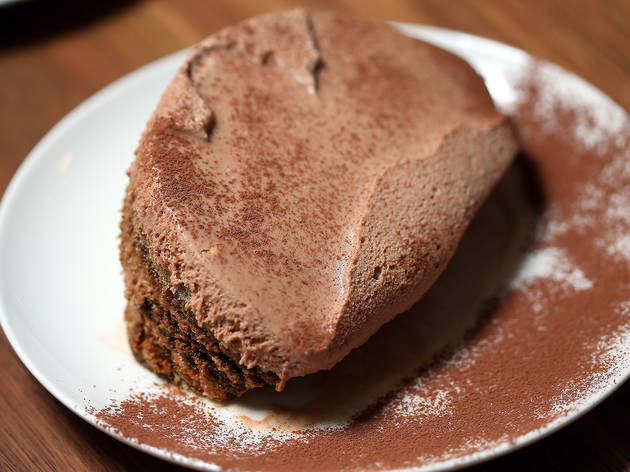 6/10
Photograph: Graham Denholm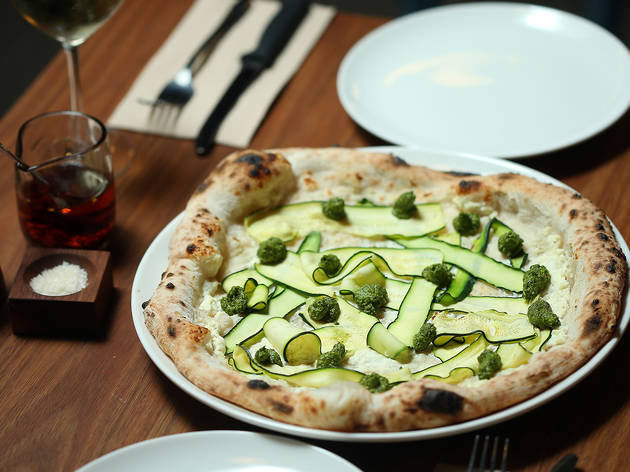 7/10
Photograph: Graham Denholm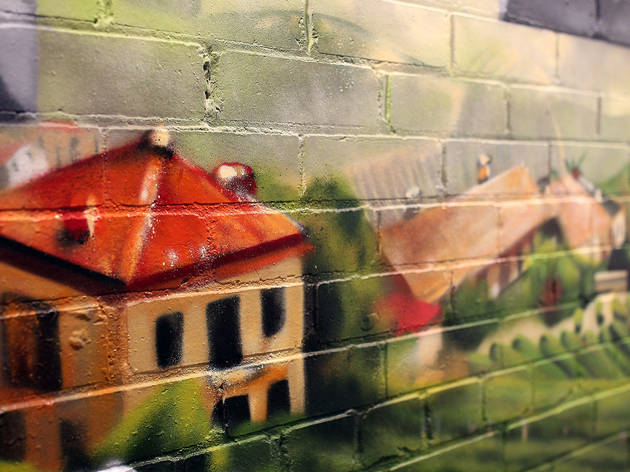 8/10
Photograph: Graham Denholm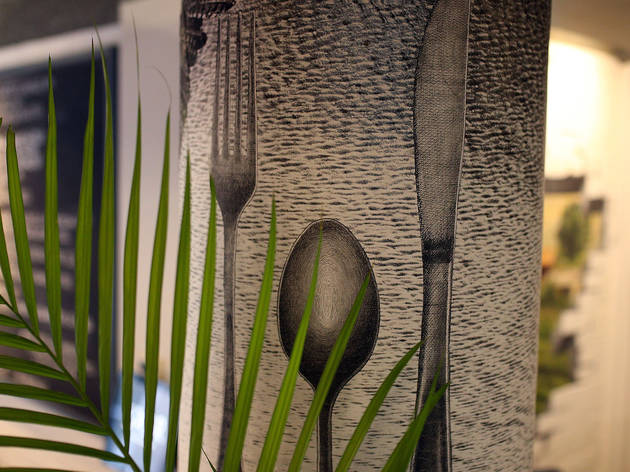 9/10
Photograph: Graham Denholm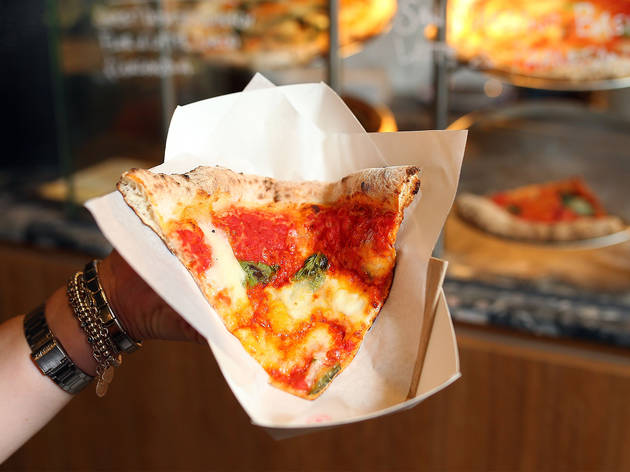 10/10
Photograph: Graham Denholm
Time Out says
There can never be too much good pizza in this pizza lovin' town. Welcome, SPQR…
It's time to face the brutal truth: pizza by the slice is an enabler. A gateway drug to the whole-pie depravity. At SPQR, four pizzas offer themselves up by the $5 slice on the kitchen pass like a beautiful guilty conscience. Go on, they whisper… just one. And add a Peroni for a $10 meal deal. Just do iiiiitttt……
At which point it is prudent to accept that your fate is an orgiastic love-in of carbohydrates and cheese, and promise yourself that the activated almond-paleo-superfood diet will begin tomorrow.
Apart from sticking it to Pete Evans there are other benefits to resigning yourself to pizza at SPQR ("the Senate and the People of Rome", trivia buffs). The space itself is a modern pizza joint reimagined with a touch of 1950s pizzazz. Steel-framed timber veneer panels divide the space between the entrance vestibule where after-work drinkers and by-the-slicers prop like models around tall, round tables, and the two-level dining room where the sombre gunmetal grey colour scheme turns the reverently stage-lit blackboard menus into something of a holy screed.
The screed is simple. And it is good. On the non-pizza front, there's a modest antipasti board with the sharpest piccalilli known to humanity, sweetly spiced cubes of mortadella (just like the 1970s never ended), olive tapenade and hummus. The daily special is roasted porchetta with a crescent of good crackle and a dob of salsa verde on finely chopped cabbage. There are a couple of salads: roasted broccoli and charry squash on a spinach and broccoli puree is jazzed up with suckably salty shavings of the paprika-dusted stem, and flash-fried barley for a nicely textured carb counterpoint. And there is pizza.
Now, the eternal cutlery-versus-fingers debate may well bring about the fall of the Italian Republic faster than you can say "EU bailout"; at SPQR it comes down firmly on the side of cutlery. Heresy? Yes, but it's a matter of necessity because of a certain slop factor in the centre – something common to anyone following the rules of the Associazione Verace Pizza Napoletana (which SPQR does, without being accredited). Sure, the AVPN claims arbitration over all that is proper in pizza perfection – but time and again pizza made to their regulations (wood-fired oven, 400 degrees, gone in 60 seconds) falls apart like Berlusconi's bunga-bunga defence.
It's certainly not fatal to the cause of the Margherita, which is all soupy mozzarella deliciousness in the centre and the sweet, tangy tomato acids conspiring with a few furtive basil leaves further out. The crust is puffy and charily blistered, the sourdough base gently asserting its presence.
The pizza offerings are evenly split between red and white, the non-tomato numbers perhaps missing the San Marzano tang. The cotto, with a thick layer of fior di latte sprinkled with nublets of smoked leg ham and mushroom, is a pizza any parent would be proud of, but has us reaching for the chilli oil on the table for extra zing.
The booze list fits the fast-casual brief. House vino from kegmasters DOC Wines includes a smashable pinot grigio content to play second fiddle to the food, and there's a short and sharp list of Italian grapes from both here and over there. Or you might avail yourself of an alcoholic and highly caffeinated wodge of tiramisu.
In fact, we strongly advise you do so. It's delicious, and the pizza would be sad if you didn't.
---
Details
Best selling Time Out Offers