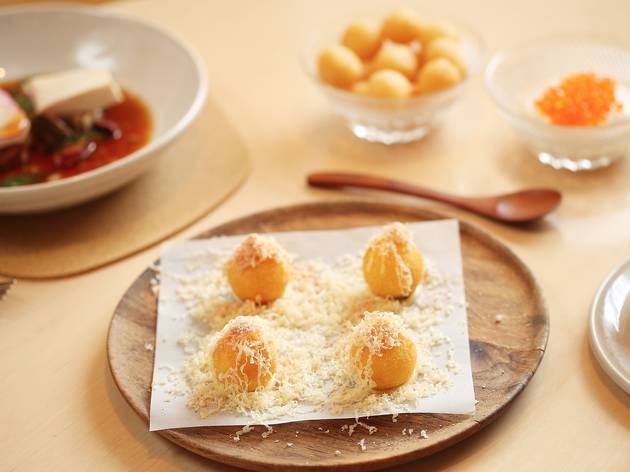 1/16
Photograph: Graham Denholm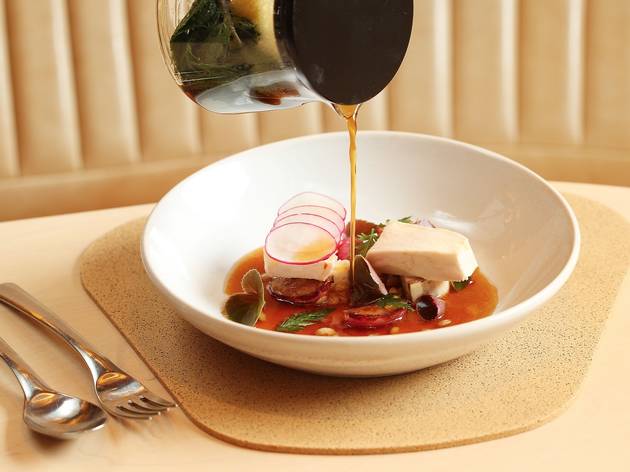 2/16
Photograph: Graham Denholm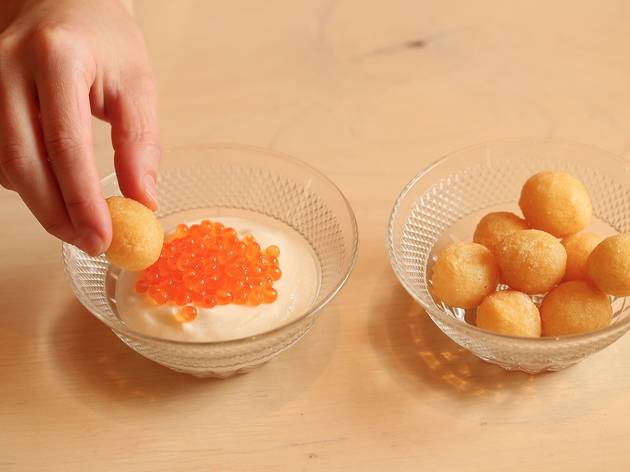 3/16
Photograph: Graham Denholm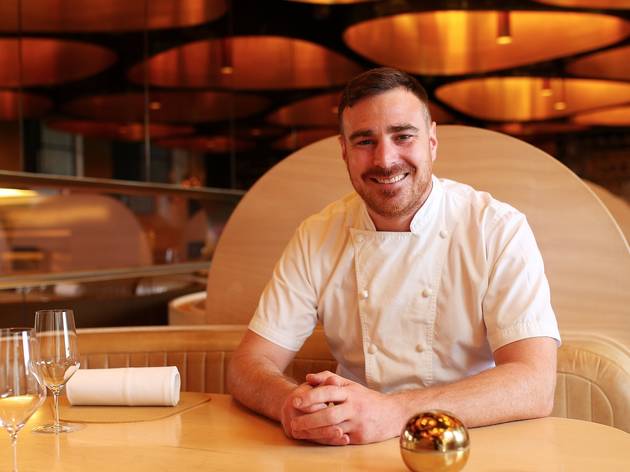 4/16
Photograph: Graham Denholm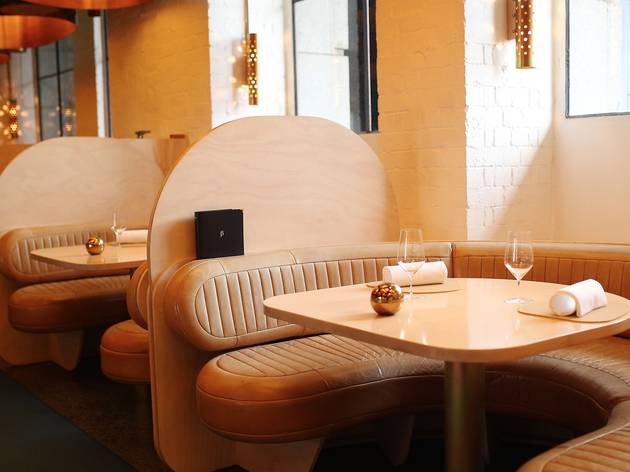 5/16
Photograph: Graham Denholm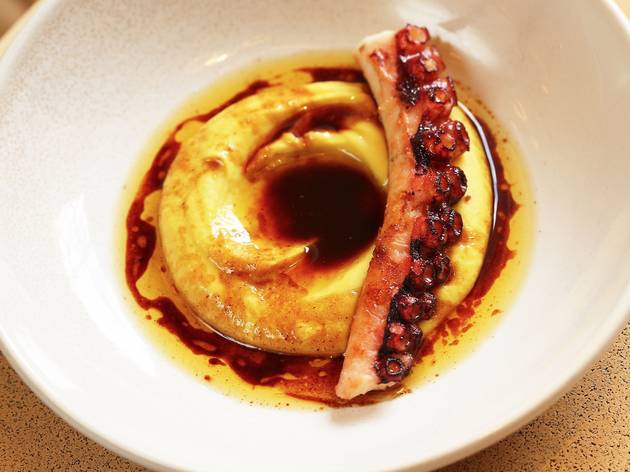 6/16
Photograph: Graham Denholm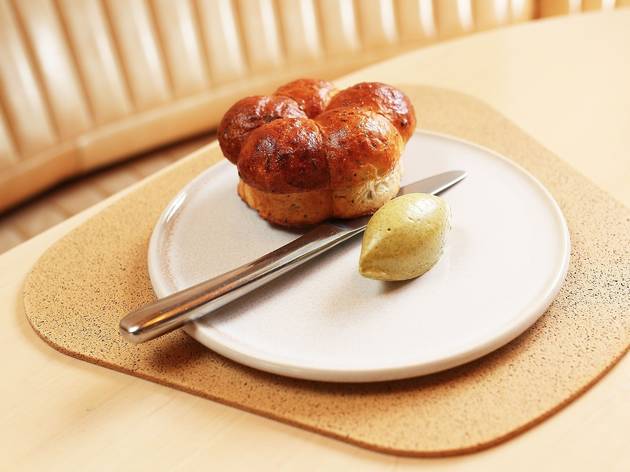 7/16
Photograph: Graham Denholm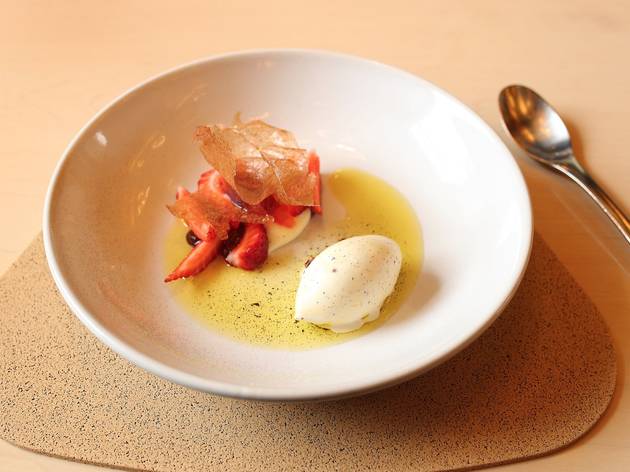 8/16
Photograph: Graham Denholm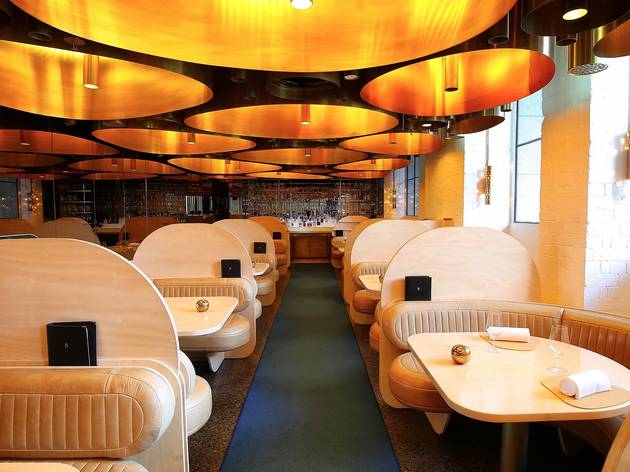 9/16
Photograph: Graham Denholm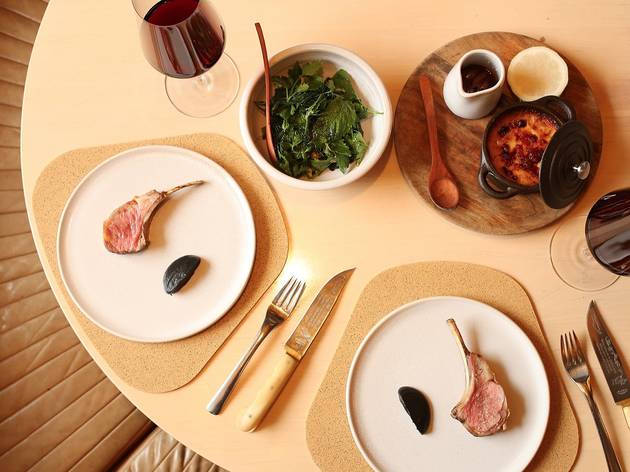 10/16
Photograph: Graham Denholm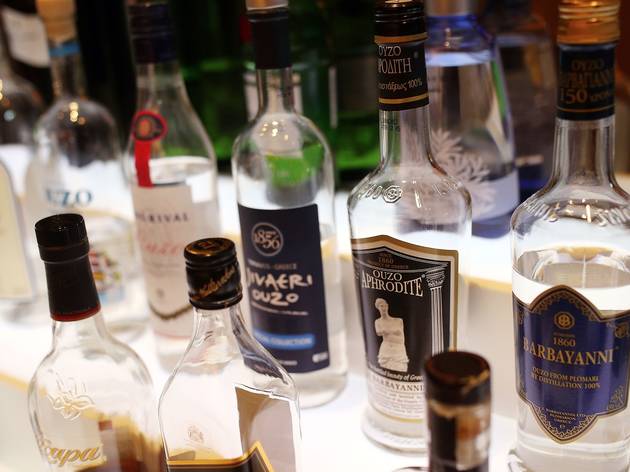 11/16
Photograph: Graham Denholm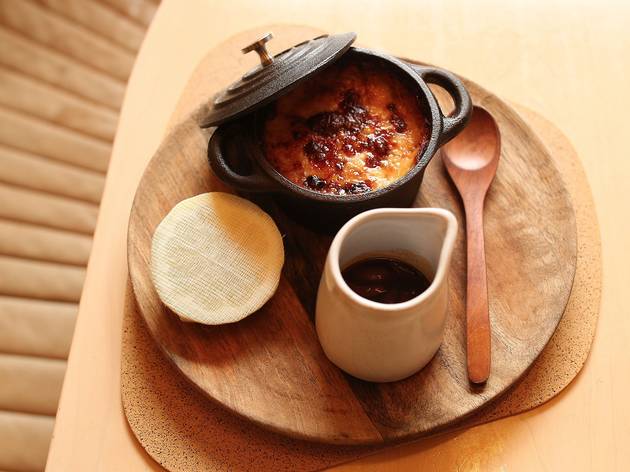 12/16
Photograph: Graham Denholm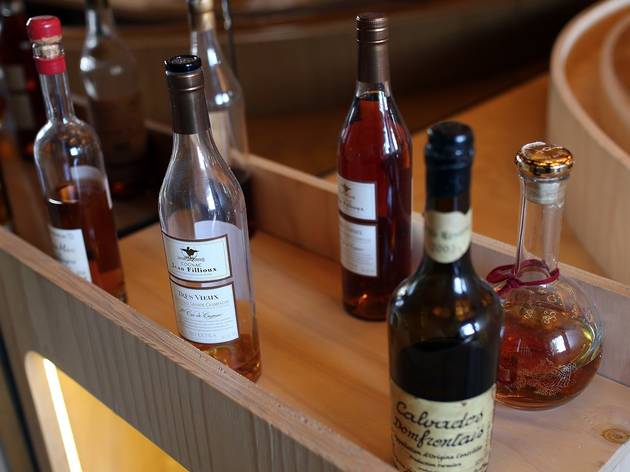 13/16
Photograph: Graham Denholm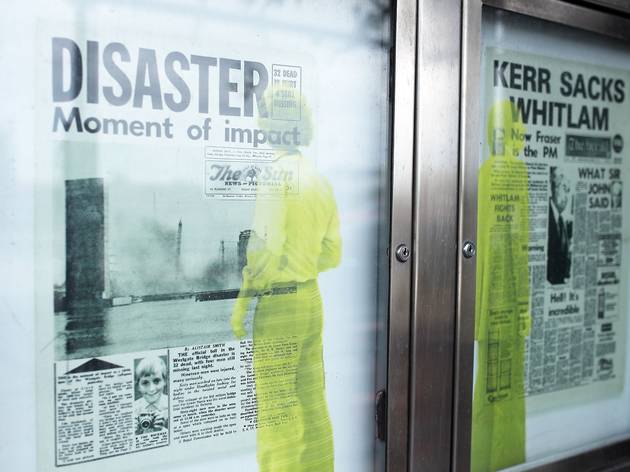 14/16
Photograph: Graham Denholm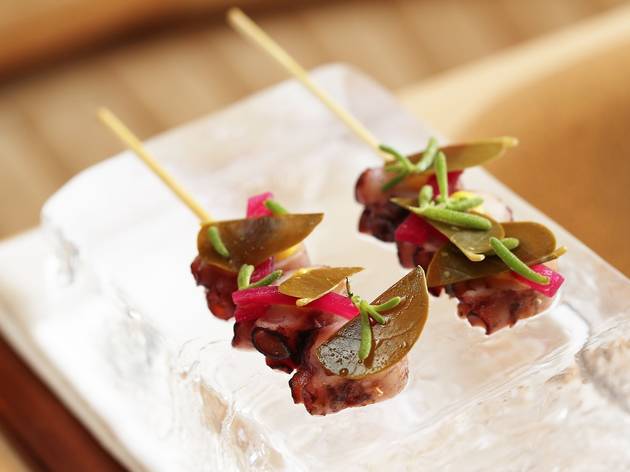 15/16
Photograph: Graham Denholm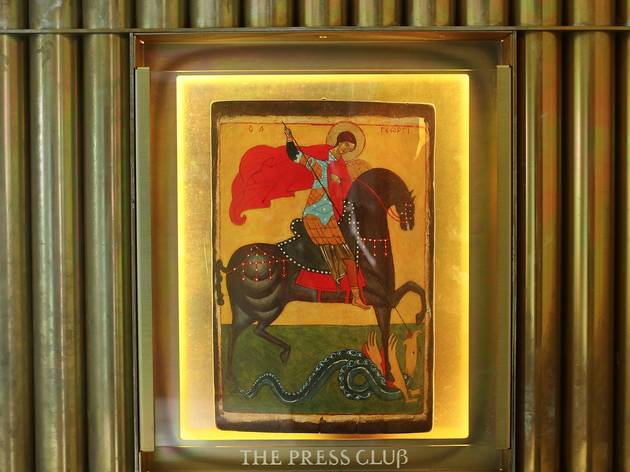 16/16
Photograph: Graham Denholm
Time Out says
After six years of degustation-only dining, Press Club throws down the à la carte gauntlet
Degustation. It's a word to drive fear into the staunchest of dining hearts (late British critic AA Gill put it best when he said it was "like waterboarding with food"). And much as we love Press Club it's been so gosh-darn proscriptive since it moved to its luxe gold digs in 2011. A five-course set menu mightn't sound like much but when you throw in the amuse, the pre-dessert, the petit fours, diners are left staring down a multi-hour commitment leaving them stupefied by food.
So it's a timely thing indeed that George Calombaris has decided to loosen the reins a little and introduce an à la carte option, all in the service of sprinkling a little 'accessible luxury' on diners' lives (their words). Now, luxury is a relative term. Some readers will think immediately of a super-yacht moored on the Mediterranean, others of smashed avo on toast made by a person who is not either, a) them or b) their immediate beloved. It's safe to say that somewhere between these two parameters we can slip Press Club.
It's still one of Melbourne's premiere fine dining restaurants, a tight ten booths and all the glossy surfaces you could hope for. Staff who know how to food-flirt and a list of wines by the glass that manages a quorum of interesting Greek gear without having to venture near the travesty known as 'retsina' complete the package.
It's no great conceptual leap to apply the luxury label to the soft folds of the taramosalata, the Calombaris trademark that has none of the faux pinkness and all of the briny lilt of real cod roe. It's one of the mezethakia – otherwise known as snacks – on the new, all-singing, all-dancing à la carte menu, and comes with pops of trout roe carrying subtle notes of ouzo and fennel seed, and marble-sized salt and vinegar loukamades (translation: donuts) for dunking.
It's a brilliant bit of snacking that's also emblematic of what Press Club does best, and in fact what Calombaris has based his career upon – gussying up traditional Greek flavours by virtue of good produce and modern flair. A crab souvlaki, served flat instead of rolled, is too bready, too big and too filling to deserve a place on the carte – it belongs next-door at modern taverna Gazi – but the corn keftedes (meatballs) are welcome at this party with their jammy pickled walnut filling and bacon mayo kicked home by a blizzard of salty cheese.
Executed by head chef Reuben Davis, the menu exhibits less gimmickry than in times past. Sure, the avgolemono isn't the comforting village soup of chicken, lemon and egg white, but rather an upmarket play featuring pickled lemon, artichoke and chicken fat-cooked freekah supporting a nigh-on perfect Milking Yard Farm chicken. There's a dish of octopus two ways that hedges its bets and wins both times – a hot version with fava bean puree and a red wine sauce not too many degrees removed from its Santorini origins, the cold counterpart featuring vibrantly sharp pickled octo-lollipops anointed with fried capers, saltbush and lemon. And no Greek meal would be complete without lamb; pink, perfect cutlets served with a tangle of runner beans and a soft fluff of white bean skordalia for some judicious bean-on-bean action, and the sweet/salt notes of caramelised black olive. On the side there's a mini-moussaka with a crusty cheese hat you might be thinking about at lunchtime the next day.
The degustation is still available for those brave, time-rich and hungry enough. But the à la carte offering has opened the door to those who don't like to fly so high. We live in moderate times, after all. Sometimes the middle ground is the best place to be.
---
Details
Address:
72 Flinders St
Melbourne
Melbourne
3000

Transport:
Nearby stations: Flinders Street; Parliament; Jolimont
Contact:
Opening hours:
Mon-Sat noon-3pm, 6pm-10.30pm; Sun noon-3pm
Best selling Time Out Offers