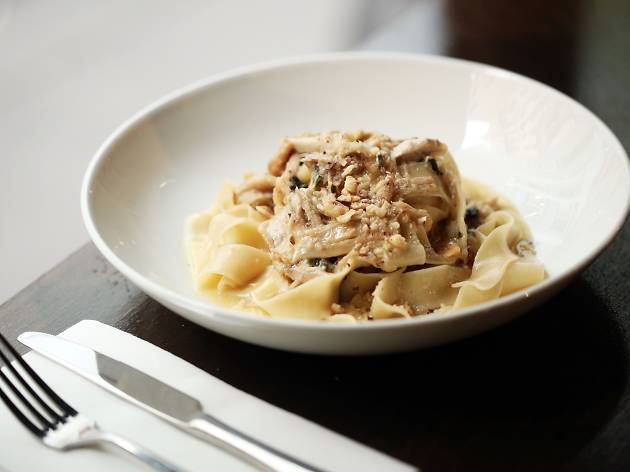 1/10
Photograph: Graham Denholm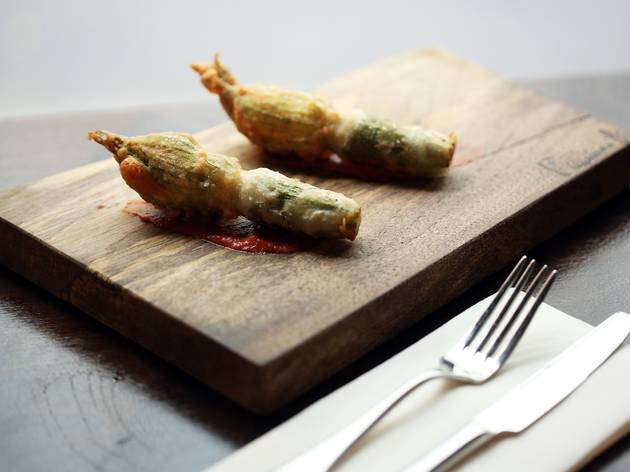 2/10
Photograph: Graham Denholm
3/10
Photograph: Graham Denholm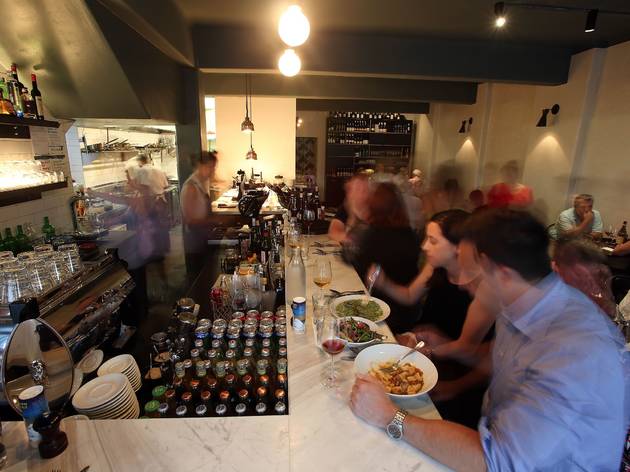 4/10
Photograph: Graham Denholm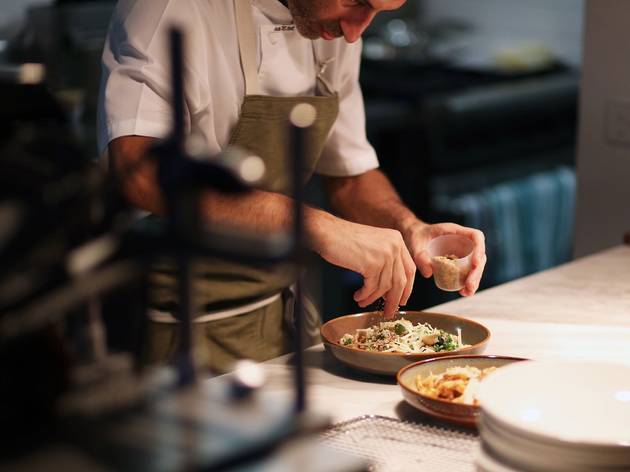 5/10
Photograph: Graham Denholm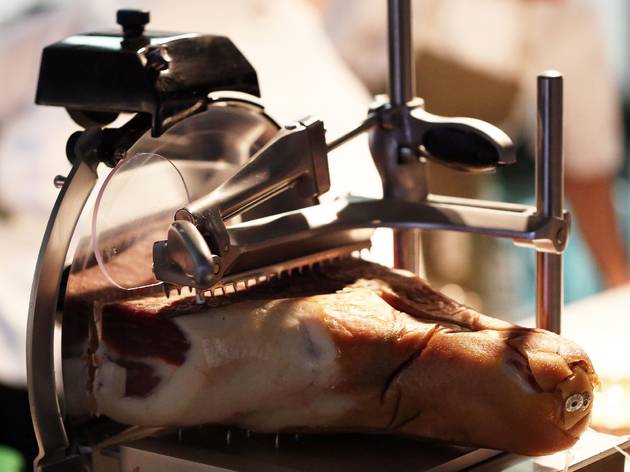 6/10
Photograph: Graham Denholm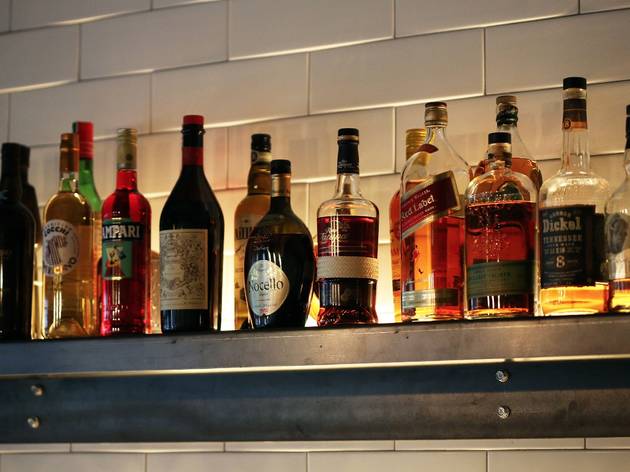 7/10
Photograph: Graham Denholm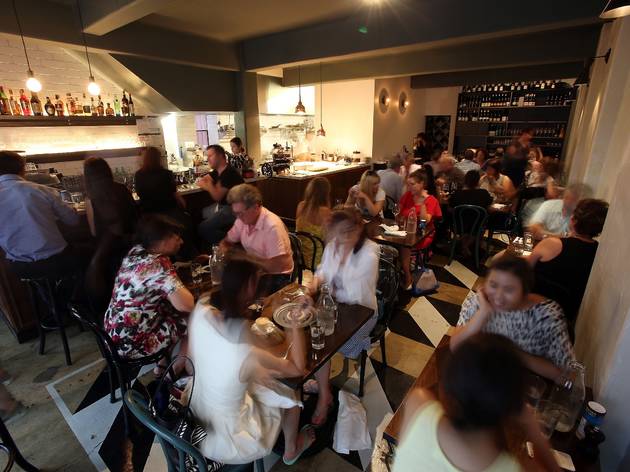 8/10
Photograph: Graham Denholm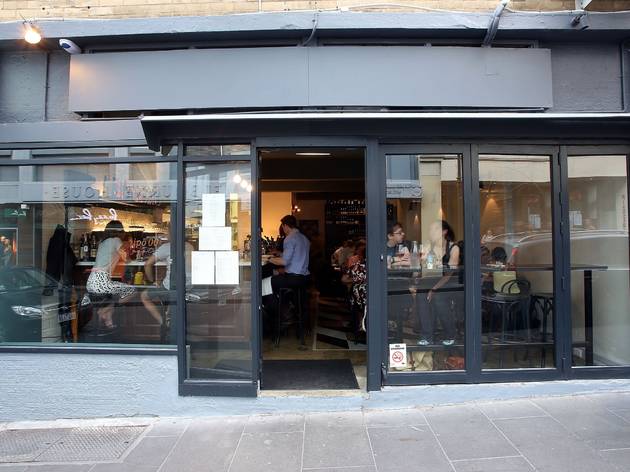 9/10
Photograph: Graham Denholm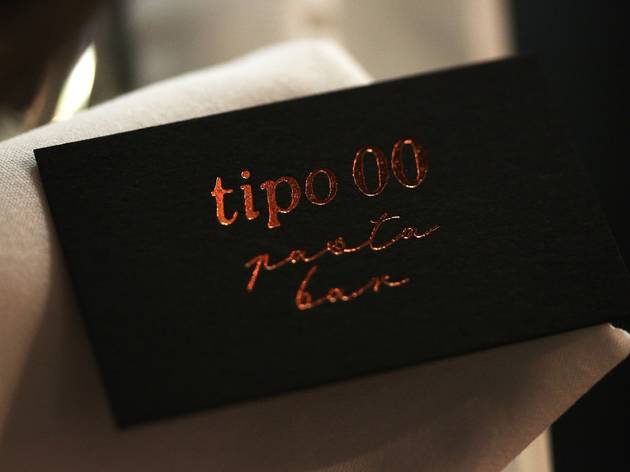 10/10
Photograph: Graham Denholm
Time Out says
Friendly warning! We're working hard to be accurate. But these are unusual times, so please check that venues remain open.
Get thee gone, carb-dodgers. This Little Bourke Street pasta bar is no place for you
Let's start with the pasta. This is a pasta bar, after all, although that seems to sell Tipo 00 short. Pappardelle, thick ribbons boasting the suppleness of Nadia Comaneci and the right resistance to the teeth, is jumbled up with rabbit braised in white wine, with the toasty crunch of hazelnuts and green specks of marjoram. This is happiness in a bowl. Carb-dodgers be damned.
Melbourne's a town that does pasta either really well or terribly badly. Tipo 00 is a stand-out member of the first category and just as well for them – naming your joint after the high-protein flour the Italians use for making pasta has got to raise expectations somewhere near sky-high. And maybe it's the result of being on a GI-high, but for anyone who loves not only pasta, but the whole Italian kit and caboodle, this is a darned exciting proposition.
It's a compact spot tucked away on Little Bourke Street and blessed with classic mid-century looks, including a lovely white marble bar with a stage-lit section where the pasta is made (performance art alert!) and a concrete floor cleverly painted in faux-tiles. A honky-tonk version of Moloko's 'Bring It Back' plays on the stereo while the young staff – led by co-owner Luke Skidmore – schmooze their elegant way through a small but sexy wine list with its heart in Italy and a flirtation with the orange side.
It's hard not to leap from the bentwood stool and grab a plate of fat, textbook tortellini heading to another table, but the Moreton Bay bug risotto is reason to keep bottoms planted – each grain of the rice firm and distinct, the seafood bisque a coddling sea of heady, briny deliciousness. Nicely underplayed, as it should be from a couple of chefs (Alberto Fava and co-owner Andreas Papadakis) who've done time at the likes of Vue de Monde and Guy Grossi's Merchant.
There are nine listings for pasta and risotto, and they'll fling some extra carbs your way for free, courtesy of the excellent house-made rosemary foccaccia with a fat wedge of ricotto. But there's more to Tipo 00's bow. You'll want to hit the warm-up acts – fried zucchini flowers stuffed with almond paste, a pretty-as-a-picture salmon carpaccio, all lively with lemon, capers and salmon roe. Even the ox tongue salad, for want of a better word, is a sprightly thing with the thin fluttery curls of smoky tongue making sweet sense with balsamic and crunchy-minty outbreaks of pink peppercorns.
It's great stuff, and if we didn't make it to either of the mains (including a fine-sounding roasted veal loin with semolina gnocchi and Barolo vinegar sauce) – well, blame the pasta. And if the honey pannacotta doesn't quite live up to the rest of the menu – it's too thick and custardy, although the mascerated berries and toasted almonds are a textural-sweet counterpoint – well, blame the pasta, too. Because it's the stuff of reveries, and it's going to drag us back again and again. Even though Tipo 00 is more than just a pasta bar.
Much more than that: it's a cause for celebration.
Time Out Awards
2011Best Casual Dining Restaurant
Details
Address:
361 Little Bourke St
Melbourne
3000

Transport:
Nearby stations: Melbourne Central; Flinders Street
Contact:
Opening hours:
Mon 11.30am-3pm; Tue-Sat 11.30am-10pm