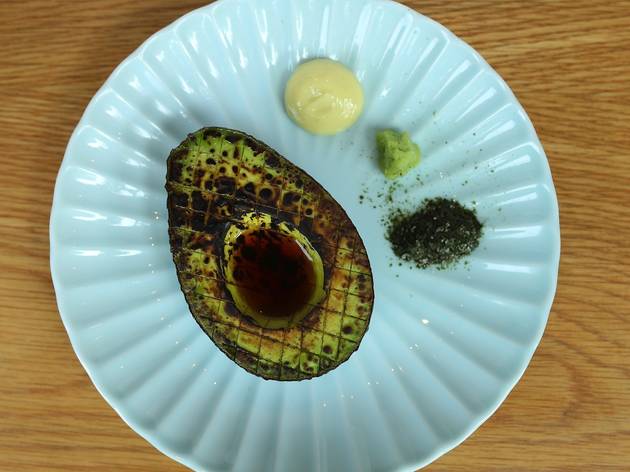 1/10
Photograph: Graham Denholm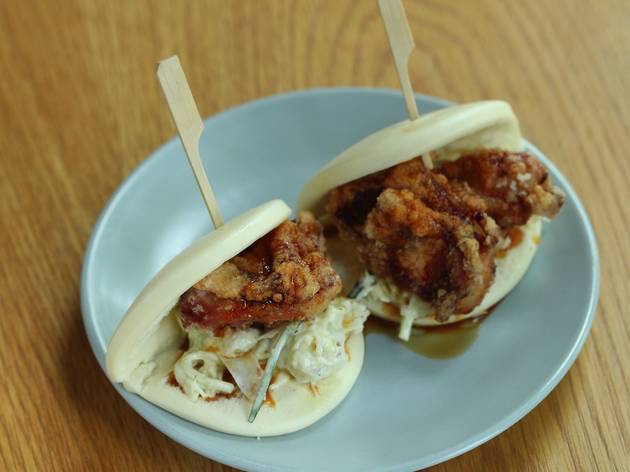 2/10
Photograph: Graham Denholm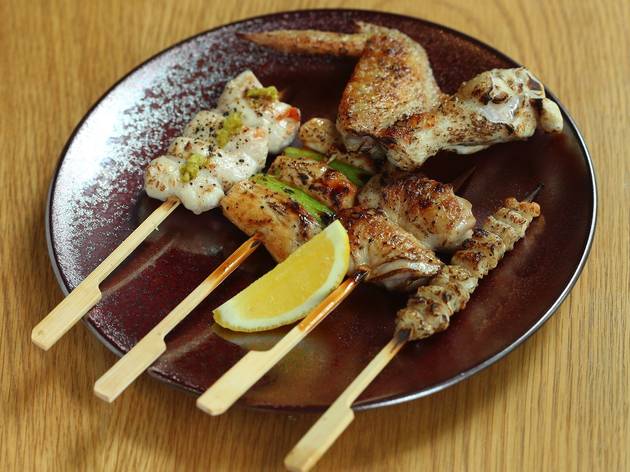 3/10
Photograph: Graham Denholm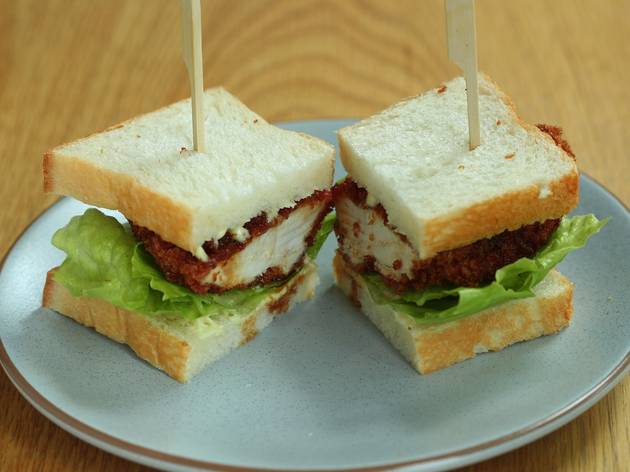 4/10
Photograph: Graham Denholm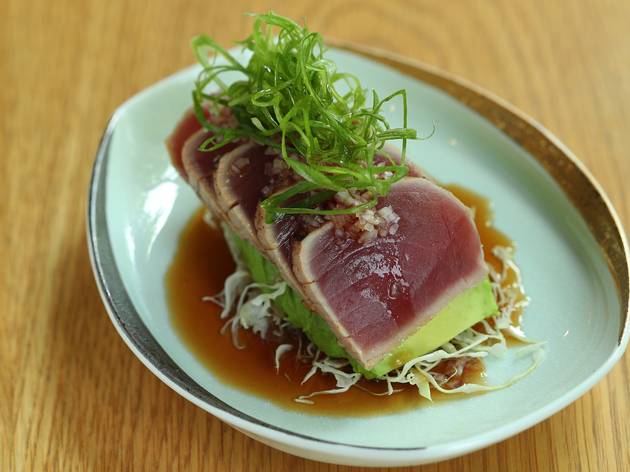 5/10
Photograph: Graham Denholm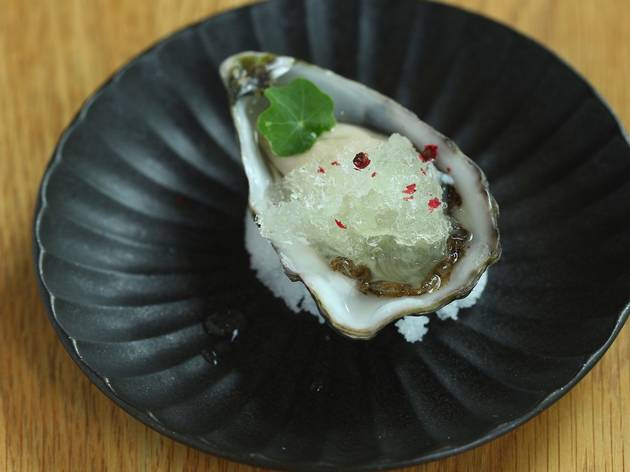 6/10
Photograph: Graham Denholm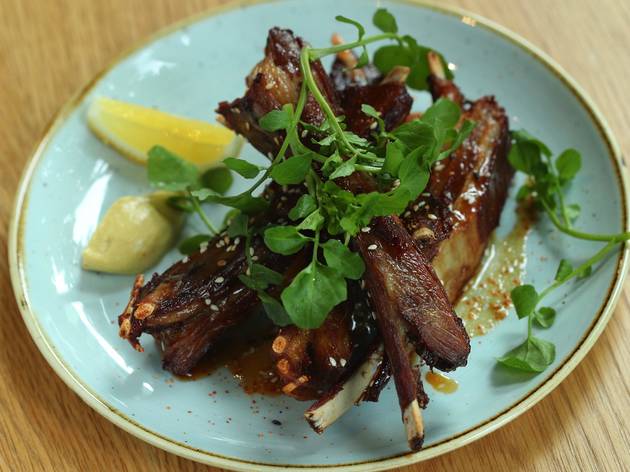 7/10
Photograph: Graham Denholm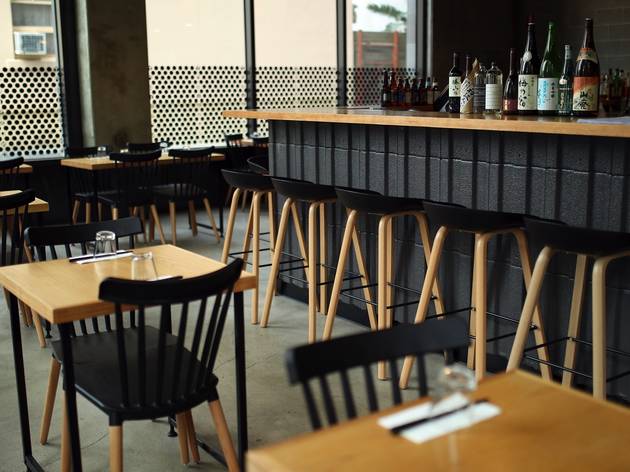 8/10
Photograph: Graham Denholm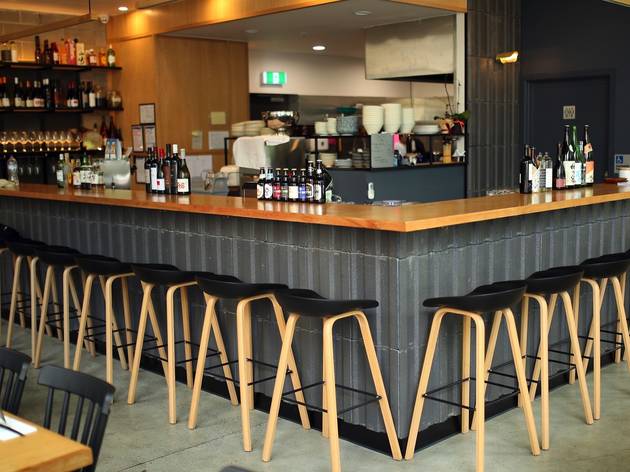 9/10
Photograph: Graham Denholm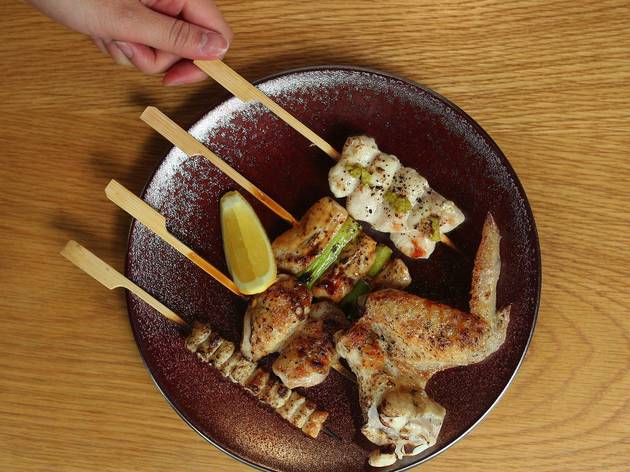 10/10
Photograph: Graham Denholm
Time Out says
There's a first time for everything, and the grilled avocado at Torissong may be one of those increasingly rare moments
Melbourne, say hello to an avocado worth the kvetching about spendthrift Millennials, although at only seven dollars it puts the standard café smashed avo to shame. Served with zen-like simplicity – a triumvirate of wasabi, nori salt and mayo with the sweet calling-card of Kewpie – the half avo quickly seared on the robata and served in its skin has a sexy pool of sweet ponzu in the dimple vacated by its pip and a hell of a lot of personality.
Top points, Torissong. This new Japanese grill-centric restaurant in the off-Lygon precinct of Queensberry Street – it's opposite Super Ling and next door to Tuan Tuan Chinese Brasserie, which anchors the same apartment development – was opened by chef Jinwook Park and is bringing some keen snacks to a burgeoning restaurant precinct.
The Japanese thing for putting cheese in strange places continues with a trio of scallops off the robata grill, each served on the shell with a scorched cap of Swiss gruyere and a piquant base of spinach and pollack roe-spiked mayo. Slightly daft, yes, but an improbable success. The charry nature of the gruyere is key, although it nullifies any desire to go on to try the Camembert roti – also off the robata – served "with honey and milk bun".
Some dishes are classic. Gyoza don't go messing with any program, boasting a juicy pork filling flecked with cabbage, shiiitakes and garlic chives. Done pot-sticker style, the bases are conjoined in a pastry filigree. Some are Melbourne classic – the chicken katsu sando is a regulation piece of programming to a place like this as fries are to a burger joint. On that note, it's an unapologetically chicken-heavy menu. The menu footnote about the restaurant's relationship with Hazeldean's, poultry providers of distinction, goes some way to explaining things. The yakitori selection runs the gamut of these Bendigo birds, from the juicy dark-meat complexity of the oyster to the skin, a crunch attack coiled around the stick.
To move on to the karaage would be overkill - ditto the chicken Caesar salad special, with chicken skin instead of bacon. Slices of over-grilled ox tongue taste flat despite being liberally freckled with shichimi, Japan's seven-spice wonder. The salad leaves on which they sit is oddly similar to the side salad billed with winning urgency as "Full umami-flavoured salad with green bitter leaves". You don't need both.
Torissong belongs to the Melbourne oeuvre of canteen-chic – clean lines, open kitchen, a fit-out at one with a menu that doesn't go the gouge. But whether they're having difficulty with staffing levels or some other factor is running interference behind the scenes, the Torissong experience on a not particularly busy night lacks the co-ordination and attention to detail necessary in an industry marked by cut-throat competition. Timing is wonky; food takes an age to arrive then lands in a rush. There's a high likelihood the arm wave will be required at some point in the evening.
Drink your cares away with one of 11 sakes or a toasty Château Martinolles Limoux chardonnay – a highlight of the tight list – that holds its own through the dips and turns of the menu all the way to an Earl Grey panna cotta topped with the molar-sticking duo of honeycomb and pistachio meringue.
No, Torissong isn't perfect, but when it irons out the wrinkles it's got the base material to be a strong Melbourne contender. Until then, we've always got the avo.
Details
Address:
Shop 2, 143 Queensberry St
Carlton
Melbourne
3053

Contact:
Opening hours:
Mon-Fri 11.30am-3pm; Sun, Tue-Thu 5.30-10.30pm; Fri, Sat 5.30-11pm
Best selling Time Out Offers