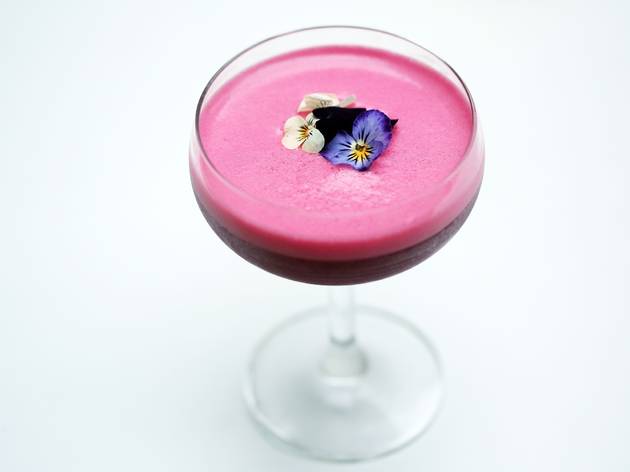 1/10
Photograph: Graham Denholm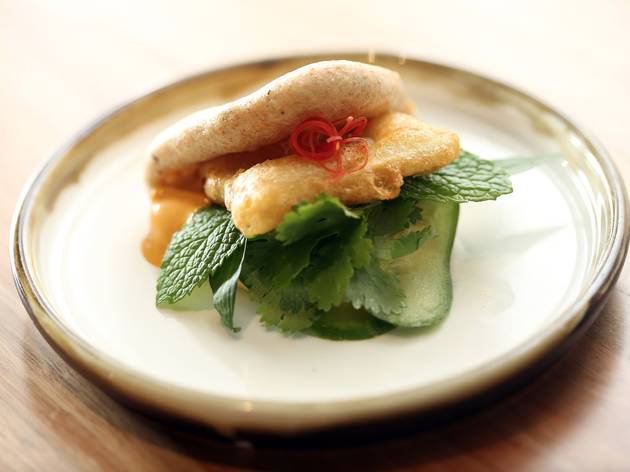 2/10
Photograph: Graham Denholm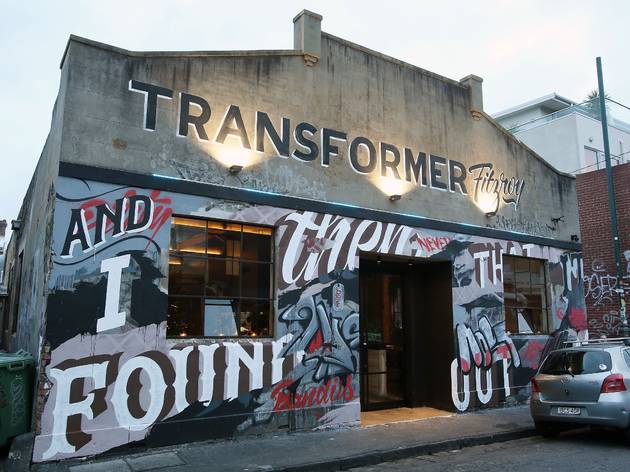 3/10
Photograph: Graham Denholm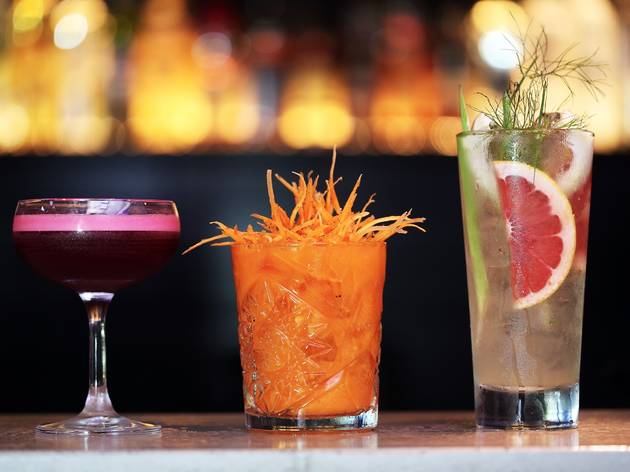 4/10
Photograph: Graham Denholm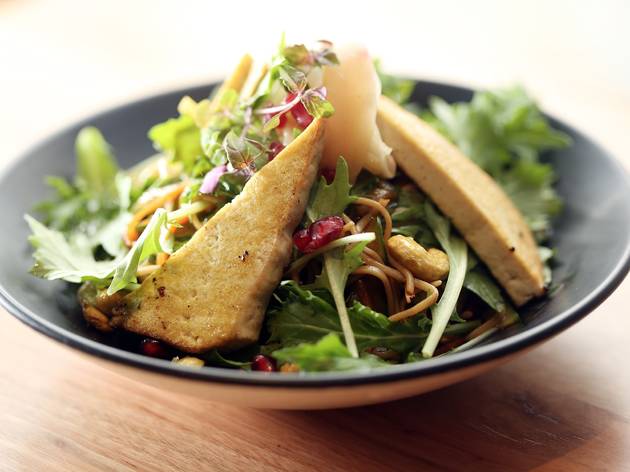 5/10
Photograph: Graham Denholm
6/10
Photograph: Graham Denholm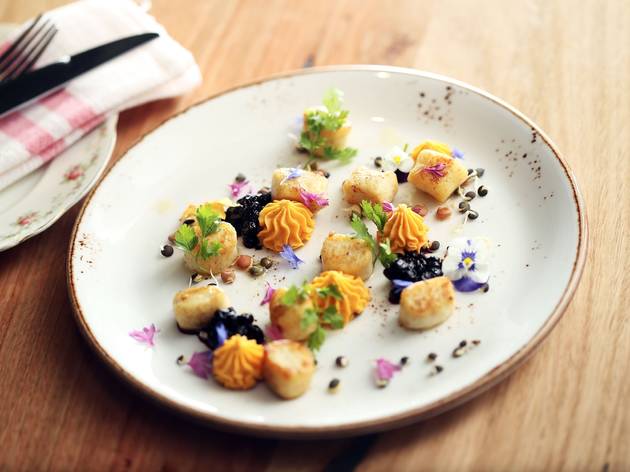 7/10
Photograph: Graham Denholm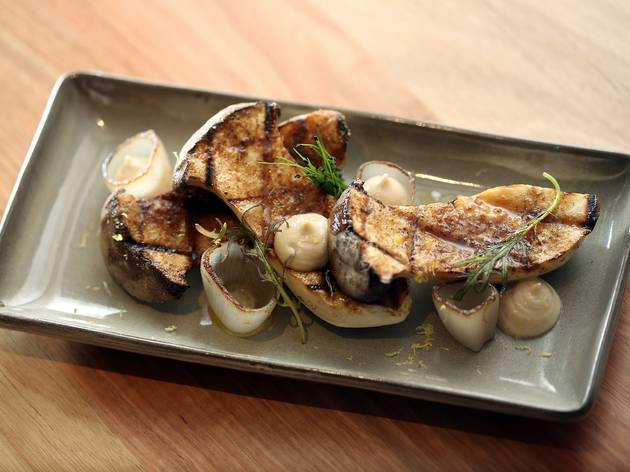 8/10
Photograph: Graham Denholm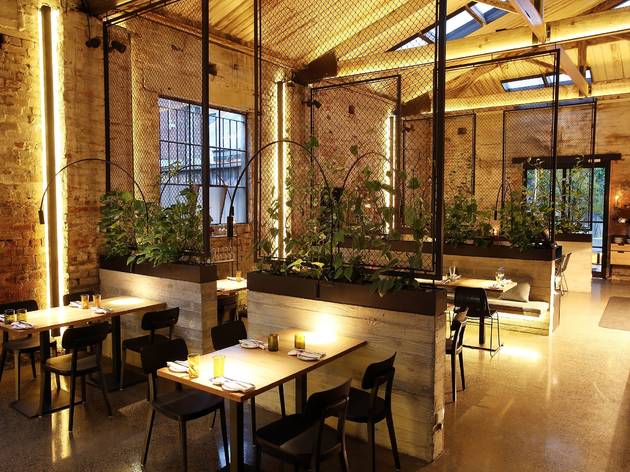 9/10
Photograph: Graham Denholm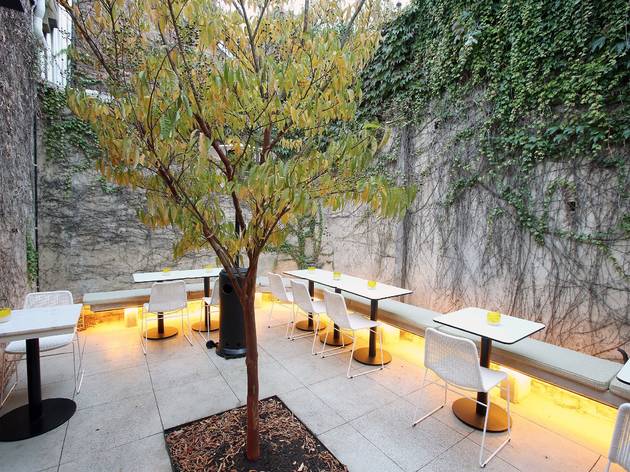 10/10
Photograph: Graham Denholm
Time Out says
It's been 27 years since the Vegie Bar first wowed Brunswick Street. Now Laki Papadopoulos and Mark Price have upped the ante with Transformer, a proper grown-up vego restaurant tucked in the smartest warehouse transformation you ever did see
You don't have to be committed to a lifestyle starting with V to enjoy Transformer. Vegetarians in all their stripes, including your hard-core vegans, will embrace it as the restaurant they've been waiting for, but this is a place that doesn't shove its philosophies down your throat.
Global food fashions have caught up with the joy of vegetables, anyway. Transformer's grilled corncobs come with kimchi mayo. Trend, meet trend. A steamed bun made of spelt and seeds is wrapped around a crunchy fried piece of tofu (committed carnivores could close their eyes and think it's calamari) with pickled cucumber and a piquant gochujang-spiced mayo. It's a more virtuous spin on the ubiquitous bao, with enough wrongness to make it fun.
And who cares if the grilled king oysters are both vegan and gluten-free (apart from vegans and the gluten-intolerant, of course). Hefty slabs of this meatiest of fungi, cross-hatched with griddle marks, saddle up with a tangy confit garlic and pine nut puree. Smoked shallots bring a taste of barbecue to the plate.
The all-vegan Smith & Daughters further up Brunswick Street is a champion of mock meat products, but Transformer chef Luke Florence is enjoying the way food fashions have evolved to champion the previously humble veg. A rugged tumble of cucumber ribbons and snow pea shoots gets its grunt from chickpeas, black olives and almonds, a swipe of tahini and a dollop of spiced labneh. A slosh of grassy olive oil brings the Mediterranean slant home.
Occasionally it steps into overkill – the Japanese-inflected soba noodles with smoked tofu and pickled ginger loses cohesion with pomegranate seeds and capers thrown into the mix.
Some of the plates are positively haute-vego. Like the gnocchi – buttery-golden, airy puffs of rye and ricotta with painterly splodges of pumpkin mousse and blueberry compote and sprouted raw legumes waving the flag for texture. Pretty as anything, although the salt-sweet thing divided the table.
Calling a vegetarian restaurant Transformer sounds like a mission statement but the truth is more prosaic: the grand warehouse tucked behind Vegie Bar on Rose Street was a light factory in its past life. Breathe Architects have turned it into something else: a stunning indoor-outdoor space that embraces its past – the soaring ceilings, the rugged brick and timbers – with the understated bling of speckled concrete, black mesh screens and walls of foliage. It represents a magnificent escape from Melbourne Design Template 101.
It probably won't surprise to report that the wine list has a lot of time for the organic/biodynamic movement, and plenty of the cocktails contain snips from the garden. It's a holistic kind of place, although that's not the sort of word Transformer would use. It's a restaurant first; the V-thing comes second.
---
Details
Best selling Time Out Offers