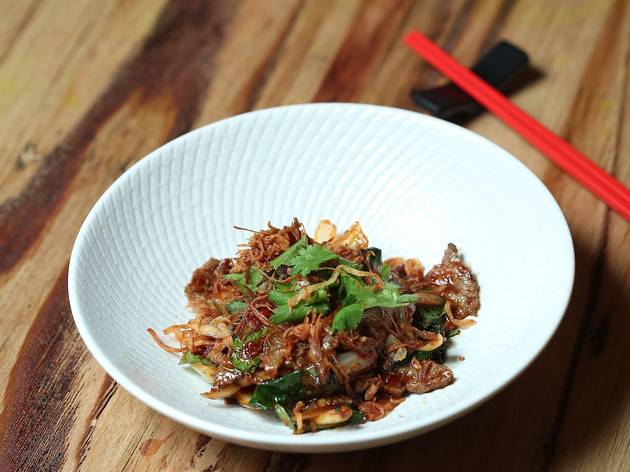 MFWF's famous World's Longest Lunch is moving to new (and even longer!) digs in Footscray
One of the highlights of the Melbourne Food and Wine Festival has always been the Bank of Melbourne World's Longest Lunch, and for the first time since 1992 it has upped sticks out of the city and moved to the banks of the Maribyrnong River.
Just how long is the World's Longest Lunch? The table is a whopping 500 metres long (yes, half a kilometre), and 1700 people will enjoy a three-course meal from chefs Adam D'Sylva (Tonka, Coda) and Jerry Mai (Annam, Pho Nom).
There will also be artists and musicians from Footscray, one of Melbourne's most culturally diverse suburbs. The one-off lunch costs $175.