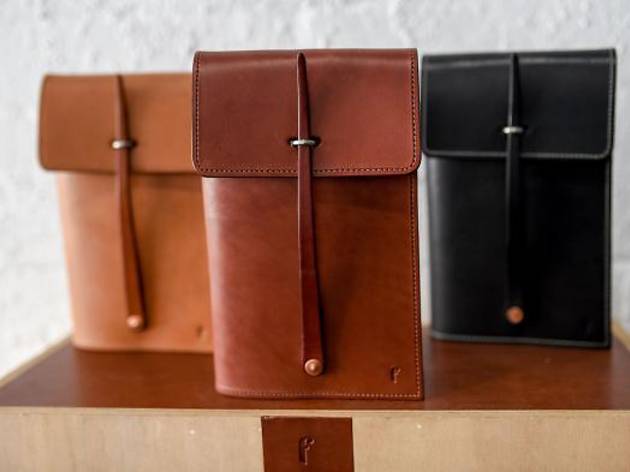 1/10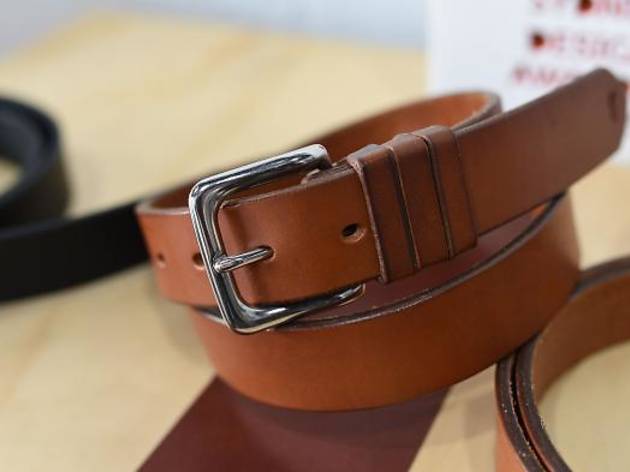 2/10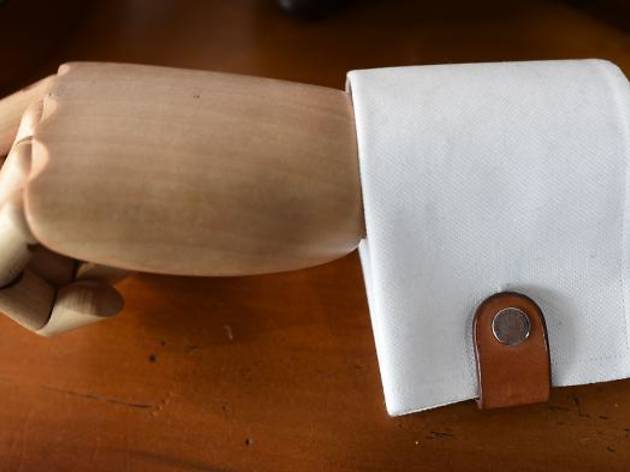 3/10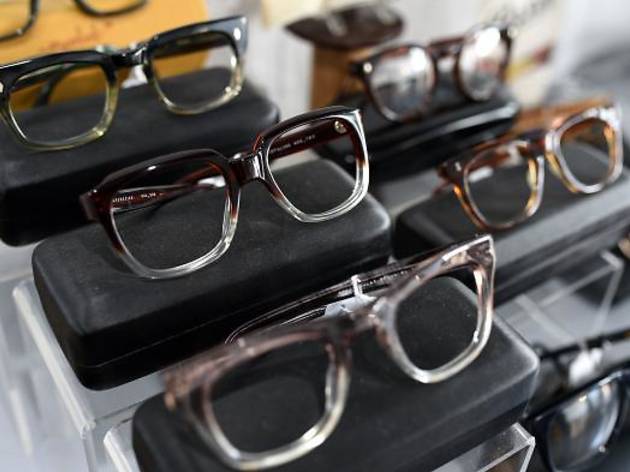 4/10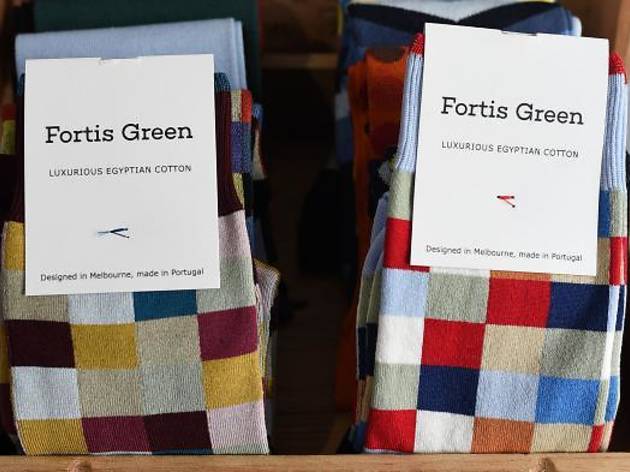 5/10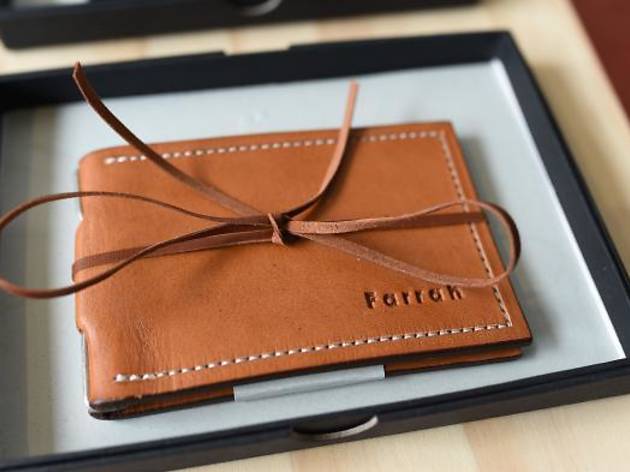 6/10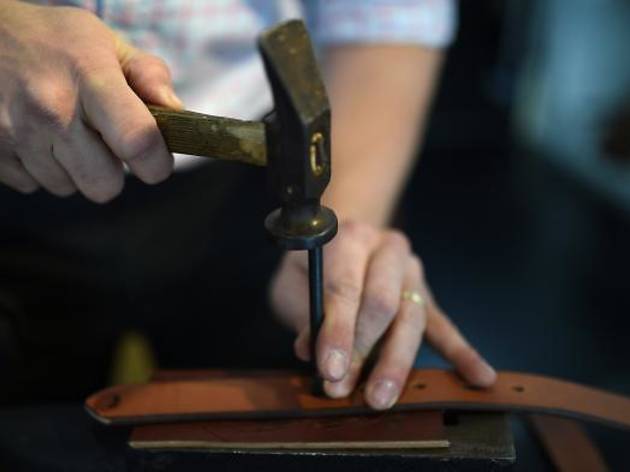 7/10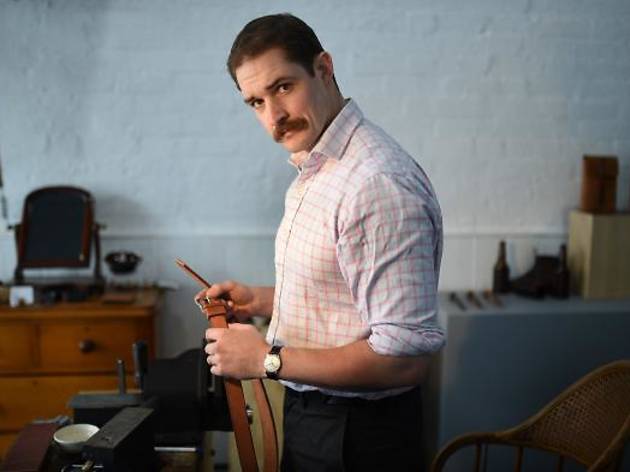 8/10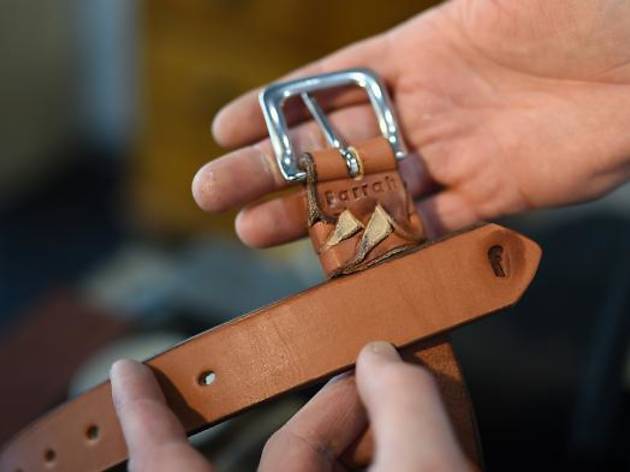 9/10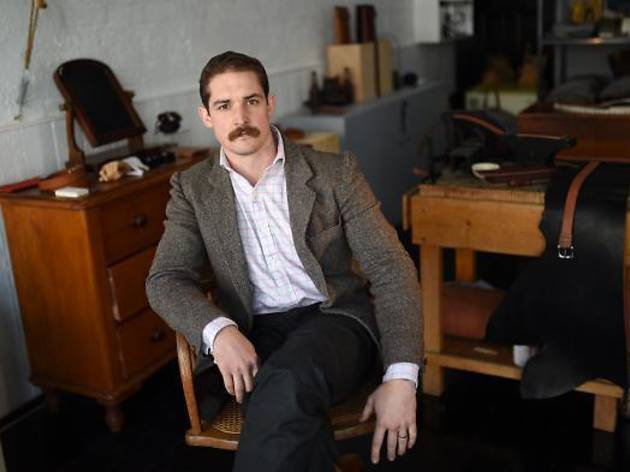 10/10
Time Out says
Meet Tom Farrah, mastermind of Prahran's temple of taste
109 Greville is an emporium for the dapper and discerning lad, bringing together Life Equipment and Field Equipment (Farrah's own companies, which specialise in hand-crafted leather goods including money clips, cuff links, hand stitched wallets, belts and outdoor kit), Fortis Green Apparel (the sock vendors) and Jim Spencer's Unique and Vintage Eyewear.
Tom, you're a well-turned-out bloke; have you always been sartorially on the money?
I just happen to be lucky that the revolving door of fashion is swinging back around to what I've always worn. To me, a collared shirt is like the Swiss Army knife of clothing for a man, and I grew up with my old man in a tweed jacket. You can't go wrong with a tweed jacket and a pair of good quality shoes.
Do you design and manufacture your wares yourself?
Absolutely – it's the best part of the job. I love solving the design problem – I try to solve them in new ways with old materials. However, I try and do it as much as possible by manipulating the base material instead of unnecessarily cutting or stitching. Leather has so much potential – we just have to think about how to extract it.
I manufacture the goods either in-store at 109 Greville or at my Montrose studio. I use a mix of traditional leather-working techniques and some more experimental stuff that I've developed myself.

Is the concept for the store something akin to Henry Bucks, but not for stiffs?
Great way of putting it – I guess so, although we cover an even broader range of product categories. For example, at 109 Greville you can walk in and buy a set of vintage shades, a Swedish hand-forged axe, a custom-cut leather belt, high-end business socks or a swag. We cover a guy from head to toe, town to country, trying to deliver products for every facet of male life.
Tell me about the evolution of your brand Farrah Life Equipment
I wanted to design and make items for everyday life that would have long-term relevance in terms of application and aesthetic, with an emphasis on extraordinary lifespan through the manufacturing process. That's why I don't make items like phone cases – the technology is superseded before the product has even worn in properly.

How did 109 Greville come to pass? How did the four companies come together?
I met the crew from Fortis Green Apparel at a men's gift event (Menske) and we got on really well – we were actually involved in a panel talk together. Their product is fantastic, as is the way they approach their work. It was a no brainer to ask them to come on board.
Then there's Jim Spencer from Unique and Vintage Eyewear. He's been a legend of vintage eyewear in Melbourne for almost 15 years. His products are fantastic and his knowledge base is brilliant. Jim's products brought some really nice diversity to the shop range – and he's also a wonderful bloke.
Then there's the Field Equipment Company, of which I am a partner and the product designer. It made sense to bring in the field products for anyone who likes to escape and do it in style with super-rugged functional gear. We also have a collapsible charcoal BBQ for all the foodies out there who don't have much room on the balcony of their apartment.
Basically I rounded up everyone and just said, "The next step for Farrah is a bricks and mortar store, but we have a great opportunity to make the store more than just wallets and belts, so how about it?"

What's your pet hate when it comes to men's accessories?
White leather – it just doesn't agree with my natural funk.
What faux pas do men commit when accessorising?
I would have to say shoes not matching belts, and Velcro wallets – come on guys.
What's your personal crime against good taste, past or present?
I once created a pair of RM Williams 'slippers' by cutting the back section off with a bread knife – they were really old and my wife was telling me to throw them out. I actually took them on holiday with us to Hawaii and wore them around Maui with a pair of stubbies shorts. My wife wouldn't walk next to me.
Details
Address:
109 Greville St
Prahran
Melbourne
3181

Contact:
Opening hours:
Mon-Fri 10am-6pm; Sat & Sun 10am-5pm
Users say