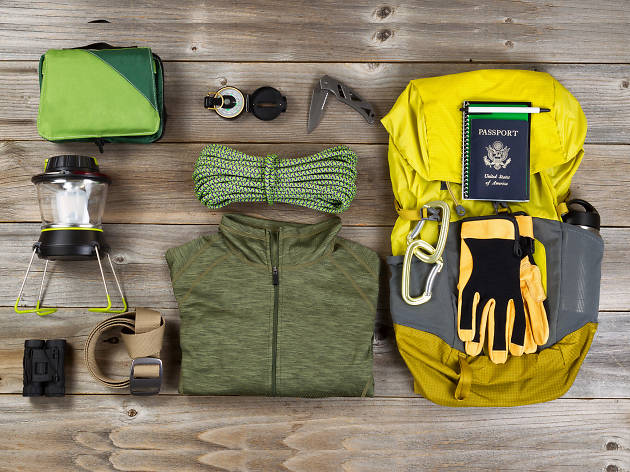 Avoid epic outdoor fails with Anaconda
Four times we wish we'd visited Anaconda before an outdoor adventure
When it comes to outdoor expeditions, winging it is never a good option. That's something you have to learn the hard way. Then, you visit Anaconda – Australia's leading retailer when it comes to sport and camping gear – before venturing forth. As a word of warning, our editors share four stories of epic outdoor fails:
1. The time we borrowed a tent from a mate and neglected to check if it had all of the poles before we got there. Rookie error.
2. The time we thought it sounded like a thoroughly romantic idea to sleep outdoors in an old, tattered swag. It was. Until it rained.
3. The time we hiked the Warburton Trail with our Dad's army reserve backpack that he had kept since 1964, which weighed about 17 kilos when full. We completed the trek, but came back shorter.
4. The time we thought it would be fun to play in the snow crossing the Scottish highlands, but had only one pair of gloves to share between three people. Admittedly, it was dumb fun.
And that's not to mention thigh chafe from hiking in jeans rather than light-weight shorts, big toe injuries from wearing ill-fitting hike boots, sun burn, wind burn, insect bites and new crows feet from squinting into the sun without a hat. To make life easier, we now head to Anaconda before hitting the great outdoors for good quality, affordable equipment. Plus, Anaconda has a ten percent price beat guarantee – if you can find camping or sporting equipment cheaper elsewhere, Anaconda will not only match the price, they'll smash it.
Visit one of Anaconda's stores nationally for a great bargain on quality outdoor and camping equipment.