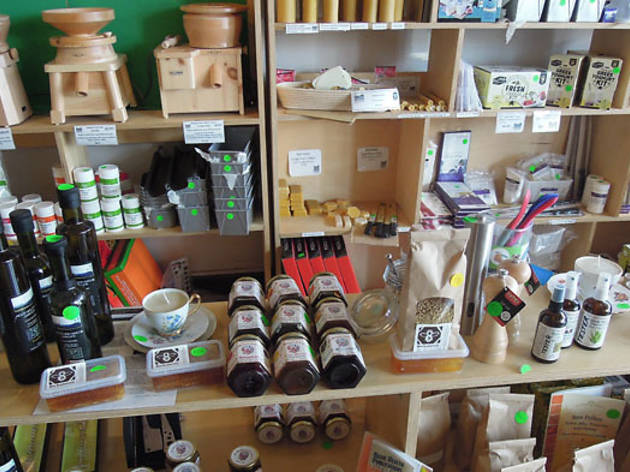 1/4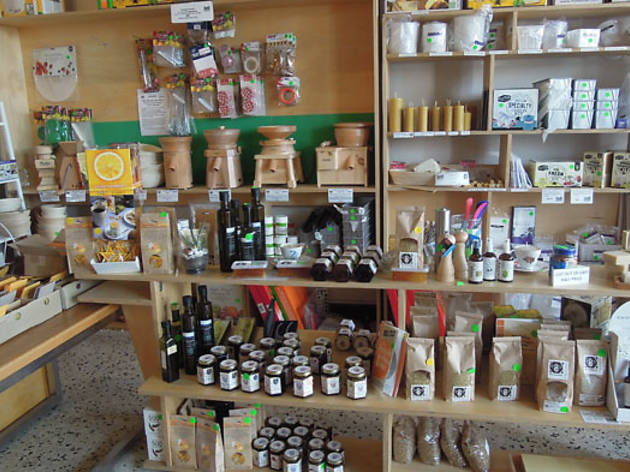 2/4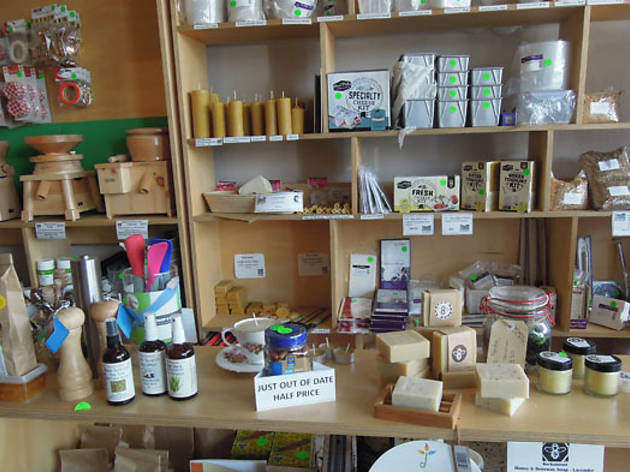 3/4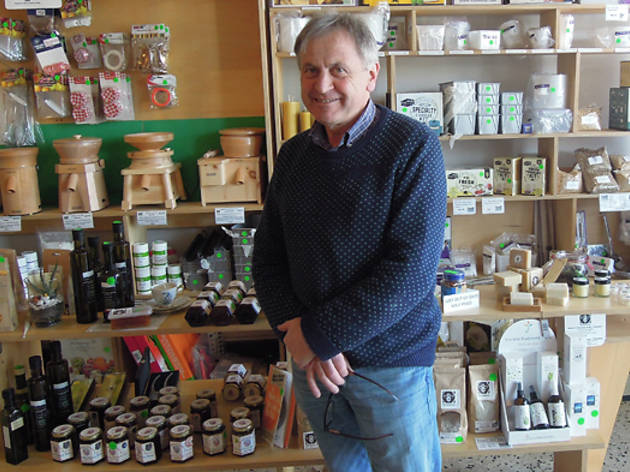 4/4
Time Out says
Need a new hobby? Join the growing colony of urban beekeepers and find out how the little honey-makers can change your life
Can you hear that? In backyards and on rooftops all over Melbourne, thousands of tiny winged workers are busily building an empire. Spring is their most active time – and it's also when Robert Redpath – owner of East Brunswick boutique Bee Sustainable – gets run off his feet.
"I sell the most hives in October, and I've set up about 30 new beekeepers over the last three years. There's a lot of new beekeeping clubs in Melbourne," says Redpath. "When I opened the shop three years ago, I'd noticed there was interest and demand, and I think it's only improved."
When Time Out greets him first thing in the morning, the bright-eyed shopkeeper is labelling honey jars and unpacking boxes, preparing for another busy day. The orderly timber-shelved space displays all kinds of beeswax products, as well as cheese-making kits, grain mills and plant seeds. The back section takes on a more hardware shop feel, with stacked wooden shelves for building hives, knives for scraping out the honey, helmets for safety, and more mysterious items like 'queen excluders'.
It's enough to make a beginner feel overwhelmed – but if you're keen to learn, then your best bet is joining a beekeeping club or workshop. Redpath runs monthly classes in his shop for complete beginners and for around $500, he can set you up with the entire hive apparatus, plus around 10,000 bees (which, incidentally, come from one breeder in Victoria, except for the queen bee, who he'll bring down from Queensland). It's a lot of work, but somehow, we sense that he wouldn't have it any other way.
"My Dad was a beekeeper, and started off as a honey merchant in the 1960s. He even wrote a book on it," he explains. "When I was a teenager, he gave me a hive and said, 'look after it.'"
Just five years ago, Redpath found himself working as a consultant in the business district, having recently left Monash University after a career lecturing in IT. He was burnt out, disenchanted with the corporate world and desperate to get back to his little black-and-yellow buddies.
"In human society, we mess up so much, we're not good to each other. But we admire the bees because they live together so well," he says, smiling calmly. "They organise themselves into a social structure… they've got complex behaviours. It's all for the cause."
And if spending hours watching your perfect micro-society thrive doesn't have the same appeal for you, then consider the knock-on effects of beekeeping. If you've got fruit trees and crops, the bees will pollinate them, which could mean that you'll need to preserve your extra produce in jars. Hello, sustainable living! Many keepers also blissfully describe how much closer they feel to nature's seasonal changes. One thing's for sure: when you're lord of the hive, free, delicious honey is only the beginning.
Details
Address:
500 Lygon St
Brunswick East
Melbourne
3057

Contact:
Opening hours:
Mon-Fri 10am-5pm; Sat 9am-4pm