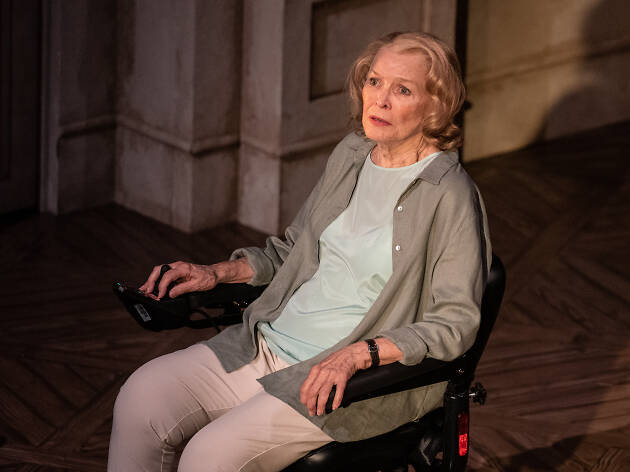 1/4
Photograph: Lachlan Woods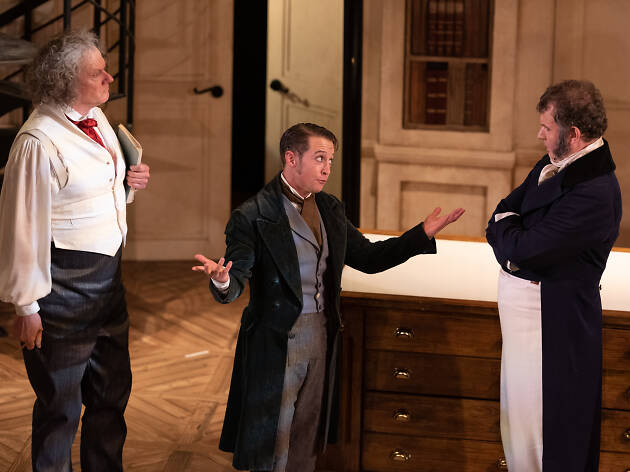 2/4
Photograph: Lachlan Woods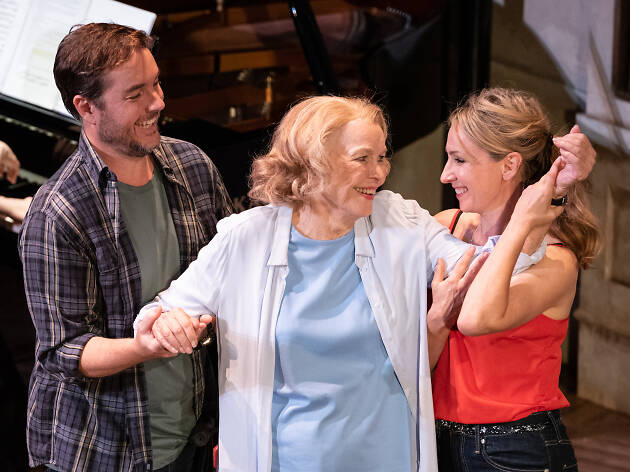 3/4
Photograph: Lachlan Woods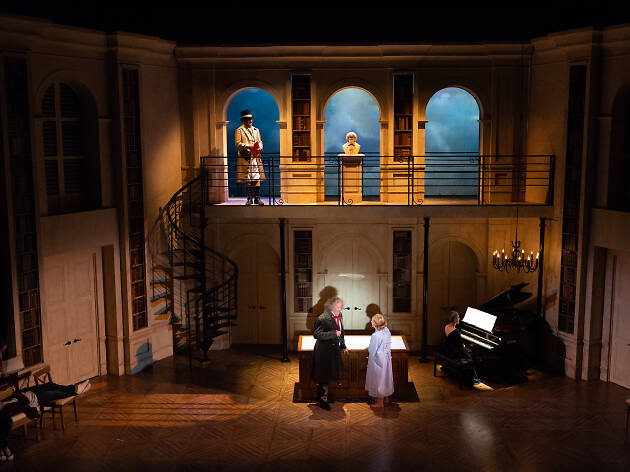 4/4
Photograph: Lachlan Woods
Time Out says
Oscar and Tony winner Ellen Burstyn is starring in this hit play about a musicologist asking some tough questions
As theatrical premises go, Moisés Kaufman's 33 Variations is unflinchingly esoteric. It centres on a terminally ill musicologist, Dr Katherine Brandt – masterfully played by Oscar-winner Ellen Burstyn – as she investigates the mystery behind a lesser-known masterwork by Beethoven. Part history play, part family drama, part rom-com, part academic thesis, part concert; it's a densely layered work that resists dumbing down at every turn. And yet, for all its highbrow heft, it still manages to be both wonderfully compelling and emotionally rich, from its first note to its final cadence.
Dr Brandt has spent her life applying her own extraordinary intelligence to the task of decoding the genius of classical composers. To her, their endeavours are the pinnacle of mankind's artistic accomplishments, and yet there is one curious piece that seems to break that superlative mould: Beethoven's 'Diabelli Variations'. A "mediocre waltz" by Beethoven's publisher became the composer's obsession, and for more than four years, he mined its simple, inconsequential material to excavate a set of 33 piano variations that are now considered among the most important examples of that form ever penned.
But why did Beethoven, in the final years of his life as he was plagued by chronic illness and dwindling hearing, devote such passion and focus to a seemingly unworthy muse? Brandt is confounded by his motivations, particularly as she views mediocrity with thinly veiled contempt, even when the subject of that displeasure is her own daughter, Clara (Lisa McCune). While obviously of the same bright-mindedness as her mother, Clara's professional interests are more mercurial. She flits from one career path to another; at this, Dr Brandt feels little pride and ample disappointment.
Their relationship is put under further strain due to Dr Brandt's failing health. She has the aggressive degenerative disorder ALS, which is slowly robbing her of her mobility, and will eventually take her life. With what little time she has left, Dr Brandt travels to the Beethoven archives in the German city of Bonn. There she vows to solve the Diabelli riddle as her professional swan song, but in the process, discovers something far more valuable.
There's a risk that a text so saturated in erudite navel-gazing could curdle into something only accessible to the most learned of classical wonks. But under the careful guidance of director Gary Abrahams, this production transposes what could be its most intimidating aspects into its greatest strengths. First and foremost is the music of Beethoven, performed superbly by acclaimed Australian pianist Andrea Katz. Its presence gives such life to the most academic corners of this play, it galvanises these analytical moments with their emotional counterparts. It also marries the historical subplot, in which we meet Herr Beethoven (William McInnes), his private secretary Anton Schindler (Andre de Vanny), and publisher and loyal patron Diabelli (Francis Greenslade), with the central narrative, in a way that allows both to be independently compelling and yet jointly in tune.
Next, there's the nuanced subtly of Dr Brandt's characterisation. Burstyn delivers a pitch-perfect account, expertly charting this character's journey from a stern, myopic beginning to its devastatingly poignant close. It's a turn of wondrous sophistication and finesse that no self-respecting theatre lover should miss.
This play's mix of stylised historical fantasy and straight naturalism is another potential pitfall, but Burstyn sets the tone for an ensemble cast of excellent calibre. McCune and Toby Truslove, as Clara's love interest and Dr Brandt's nurse, give the action a firm anchor with their portrayal of a burgeoning but essentially everyday romance. As Dr Gertrude Ladenburger, the bookish custodian of the Beethoven archive, Helen Morse also delivers restrained authenticity, as her character's connection with Brandt grows from professional respect into a deeply touching friendship. And ultimately, for all its cerebral showboating, it's these most simple yet affirming of human exchanges, and the realisation that head is nothing without heart, that makes 33 Variations such a virtuosic piece of theatre.
Details
Best selling Time Out Offers