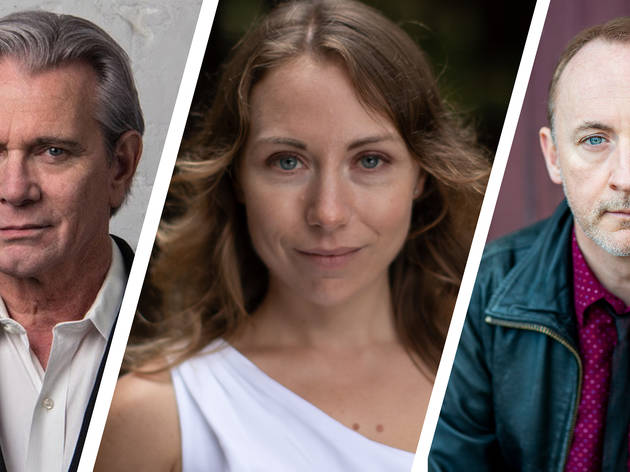 Time Out says
A merry band of players tackle Shakespeare's famous history plays from the comfort of their own homes
Shakespeare famously wrote in As You Like It that, "all the world's a stage, and all the men and women merely players."
Thanks to producer, actor, writer and director David Meadow, that holds truer now than ever before in these midsummer-dreaming days of lockdown. He has assembled actors from across the globe to perform Shakespeare's beloved history plays from their living rooms as a series of livestream events spread across four months.
Dubbed the very Game of Throne's sounding Age of Crowns, it's a collaboration between St Kilda's Alex Theatre, Melbourne actors' company Circle in the Sand and the International Actors Ensemble. The latter is a band of merry players who met at Shakespeare's Globe in London in 2015 and who and hail from no fewer than 14 different countries.
The show must go online. Taking a bow on Monday April 27 at 7pm AEST, Karlis Zaid plays the war-hungry king in Richard II. From then on there's a new play every fortnight, cycling through the Henriad and The War of the Roses plays, plus some much-needed comic relief from the power-hungry plotting and bloody battles with The Merry Wives of Windsor.
Coming to a close with Montgomery Sutton as both Richard III and the Duke of Gloucester on August 31, in a reversal of the Shakespearean tradition of men playing the female parts, Amy Bradney-George will portray King Henry VI. Seton Pollock plays the wayward Hal, with Jonathan fuller rounding out the main cast as both Henry IV and Bolingbroke.
The rest of the ensemble will take part from every corner of the globe, stretching as far afield as São Paolo, NYC and London. Streaming on your pick of Facebook Live, YouTube and Zoom, we can only assume that Shakespeare would have been proud. The playwright was far more comfortable playing to the cheap (free here) seats than to tetchy, head-rolling ready royalty.
As Hotspur notes to a messenger in Henry IV Part 1, "The time of life is short! To spend that shortness basely were too long," so make the most of your evenings with some right royally good plays showcasing Shakespeare's grandest ambition. Or, as Hal would have it, "It would be argument for a week, laughter for a month, and a good jest for ever."
While the shows are nominally free, there will be a GoFundMe link for voluntary donations. You can read more about Age of Crowns here.
Details
Best selling Time Out Offers