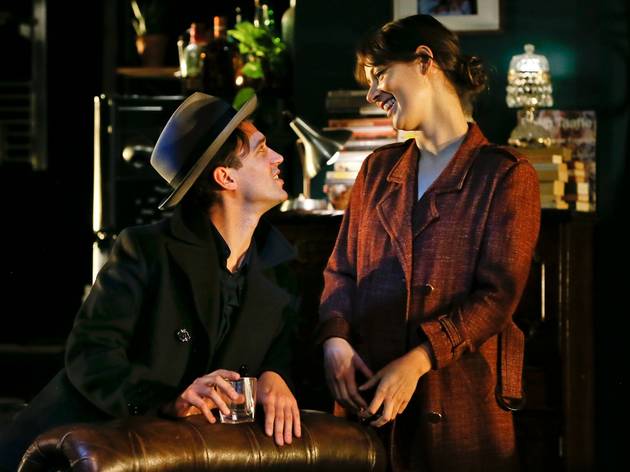 1/4
Photograph: Jeff Busby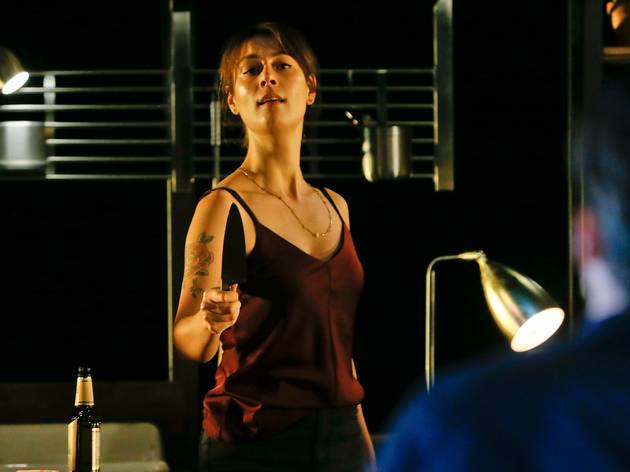 2/4
Photograph: Jeff Busby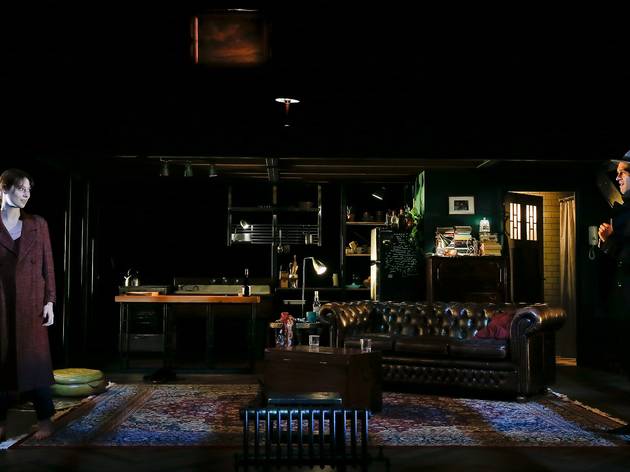 3/4
Photograph: Jeff Busby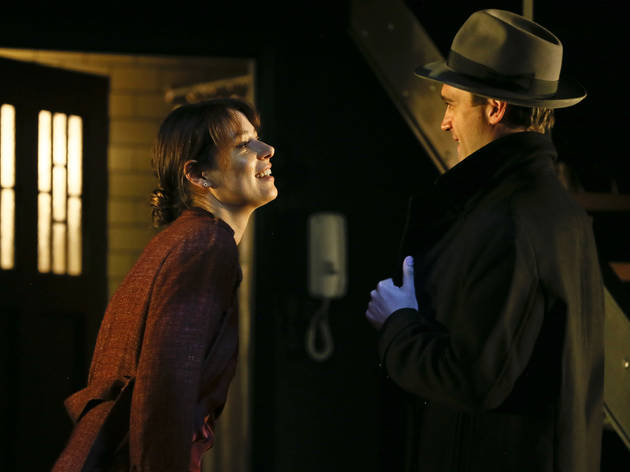 4/4
Photograph: Jeff Busby
Time Out says
Joanna Murray-Smith returns with tale that asks us the cost of remembering...and the cost of forgetting
Playwright Joanna Murray-Smith has, probably unfairly, become synonymous with a certain type of middle-class, middle-brow theatrical affair, the kind of play full of casually wealthy characters talking incessantly about real estate. She has always been good with a zinger, but sometimes it feels like she is indulging or flattering her typically well-heeled audience instead of provoking and challenging them. Still, it is worth remembering that she made her name with Honour (1995), a fierce chamber piece with ideas that complicated rather than flattened the characters.
In Berlin, a crackling two-hander that superficially recalls her stunning 2014 play Switzerland, Murray-Smith starts small – a young Australian man, Tom (Michael Wahr), shacks up for the night with Berliner Charlotte (Grace Cummings) in her loft apartment – with the play's central tension coiling so slowly it feels like it won't ever coalesce. The two characters circle each other in a coy dance of seduction we feel is already foregone, the neat image of a hat deliberately evoking Milan Kundera's Unbearable Lightness of Being.
Iain Sinclair directs these early moments with a deceptive breeziness, a sense that nothing much may be at stake after all. Charlotte opens up about the death of her infant brother, and Tom shares a story about a fateful car crash. They bond over a survivor guilt abstracted by time, and the Ramones. Small details pop up, probably insignificant.
And then the conversation turns to the war. And suddenly everything that seemed insignificant or accidental or peripheral becomes illuminated, takes on a weight the young lovers are incapable of bearing. Because Tom is Jewish, his great grandfather taken to Buchenwald to be executed, and somehow, scores need to be settled. Lines need to be drawn. As Charlotte herself says, "you can't wind back to innocence."
At the heart of the play is the question of remembrance, of the ongoing cost of remembering and the hazardous allure of forgetting. Charlotte, like so many of her real-life German counterparts, feels overly burdened by the past atrocities of Nazism, thoroughly sick of the stain her generation still wears decades after the fact. But Tom carries a burden too, a burden of survival just as constricting, just as suffocating as Charlotte's. In this historical pincer move, it's hard to see love thriving, even if justice is seen to be done. Complex notions of inheritance, of the poisonous ways trauma can leak through the generations, deepens the play's central dilemma.
Cummings and Wahr are both terrific, unspooling their individual charms in a cooly naturalistic opening while suggesting the ways they might both explode later. She is the quintessential Berliner, laid back and gently mocking in repose, fiercely combative when pressured. He is bursting with energy, intellectually belligerent at times but sincere and passionate. Sinclair conducts the shifting dynamics brilliantly, so that even moments of high drama feel authentic.
Christina Smith's industrial apartment set is brilliantly intricate and telling, aided enormously by Niklas Pajanti's moody lighting. This is a place of cavernous shadows, the chiaroscuro an outward expression of Charlotte's avoidance of the harsh light of history. There's a lot of texture in the visual palette, a sophisticated use of colour and material, which lends the play a verisimilitude that helps when the text tilts into melodrama.
And it does tilt into melodrama, when the stakes shoot suddenly up and the characters slug out an old argument on legacy, bequeathment and the consequences of the past. Murray-Smith plays with the tropes of the psychological thriller here, so that nuance and subtlety take a hit. But perhaps issues of this weight require a heightened dramatic approach. Certainly, sparks fly and the play jolts out of its rather taciturn beginning to thrash out some monumental ideas.
Berlin isn't as good as Switzerland, but it is also miles away from the smugness of Murray-Smith's last play for MTC, the intellectually lethargic Three Little Words. It is energised by some searing political and cultural conundrums, and grapples meaningfully with complex material. There are shades of David Hare in the play, of the ways individual lives can be crushed or constrained by larger historic pressures. And there is an unspoken, and yet deeply felt, lesson in there for our own country: you cannot wind back to innocence, and forgetting is not an option while you still sit on the spoils.
Details
Best selling Time Out Offers