Harry Potter and the Cursed Child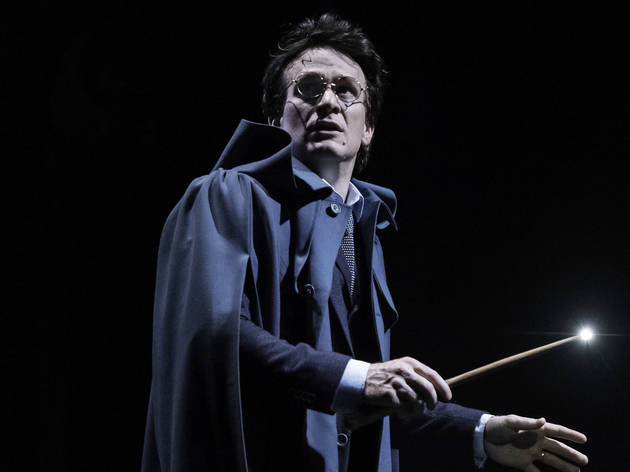 1/4
Jamie Parker as Harry Potter in the original London cast, photograph: Manuel Harlan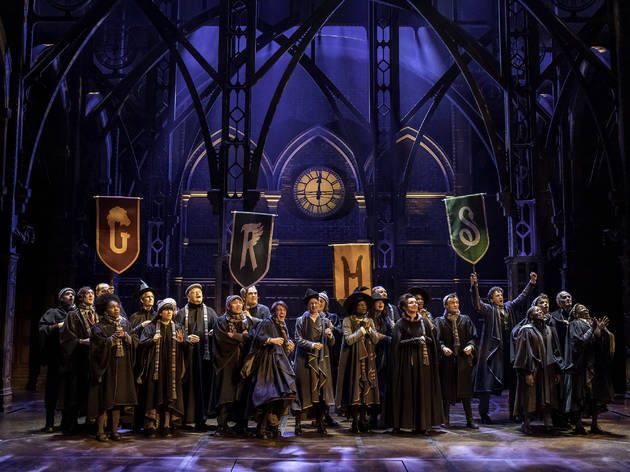 2/4
Original London cast, photograph: Manuel Harlan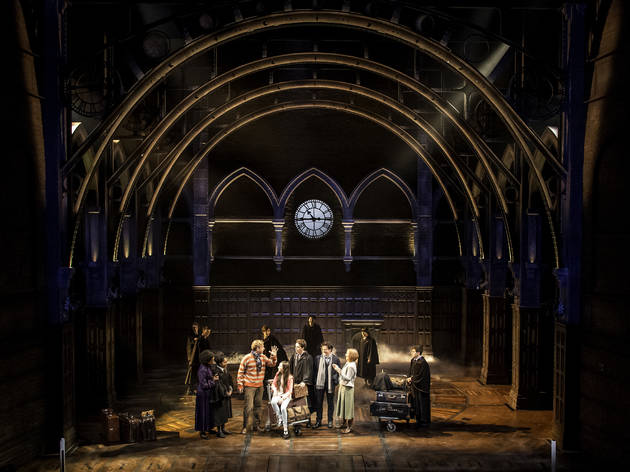 3/4
Original London cast, photograph: Manuel Harlan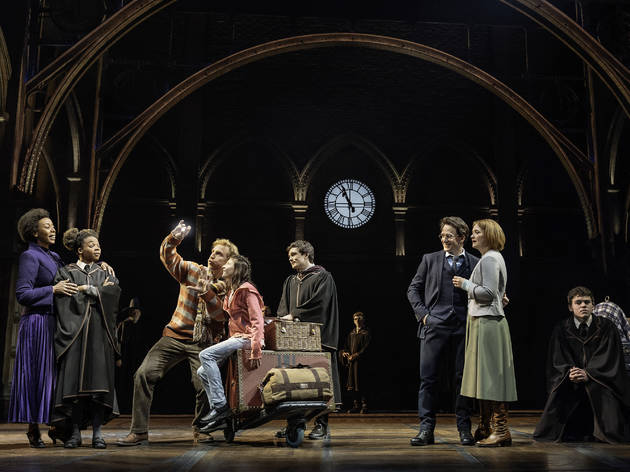 4/4
Original Broadway cast, photograph: Manuel Harlan
Head back to Hogwarts in this epic two-part adventure – the eighth chapter of JK Rowling's saga
At long last Melbourne muggles will be able to get a glimpse inside JK Rowling's Wizarding World with their own two eyes: Harry Potter and the Cursed Child is headed to the Princess Theatre.
After becoming the highest selling play on both Broadway and the West End, Melbourne is the third stop on the Hogwarts Express. The official opening is set for February 23, 2019, but there'll be preview performance from January 16. The preview schedule will be announced soon.
If you don't know a lot about the play, then here's the lowdown: it's a sequel to the series, based on a story written by Rowling herself and adapted for the stage by Jack Thorne. It's presented in two parts, which you can watch on the same day or across two consecutive evenings.
We won't give too much away about the plot, but audiences can expect to find the gang 19 years on from the Battle of Hogwarts. While Harry himself grapples with the troubles of his past, his son Albus deals with living in the shadow of his famous father.
The play won a record-breaking nine Olivier Awards in London and six Tony Awards in New York. It's also received rave reviews from just about every major publication in both cities.
Time Out New York said: "Harry Potter and the Cursed Child is haunted by death and pain; it is often suspenseful and sometimes downright frightening. Yet amid the cinematic tumult and dazzle of the densely action-packed plot, Thorne and Tiffany carve out quiet scenes of intimacy and tenderness. Great care has gone into creating each moment of this state-of-the-art adventure. It leaves its audience awestruck, spellbound and deeply satisfied."
The cast for the Melbourne season will be announced in the coming months.
Find out how to get tickets to Harry Potter and the Cursed Child.