1/7
Photograph: Mark Robson/Supplied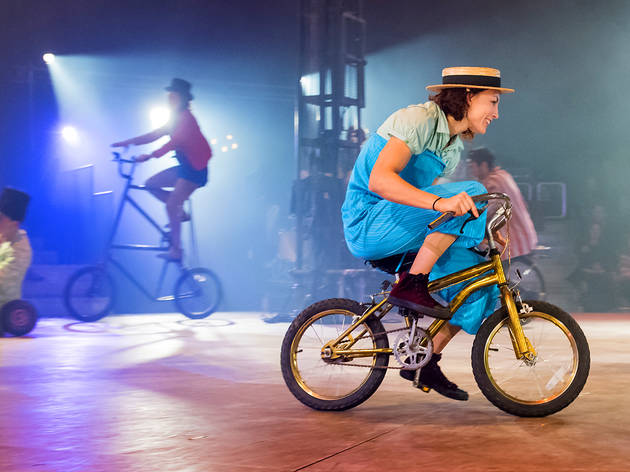 2/7
Photograph: Mark Robson/Supplied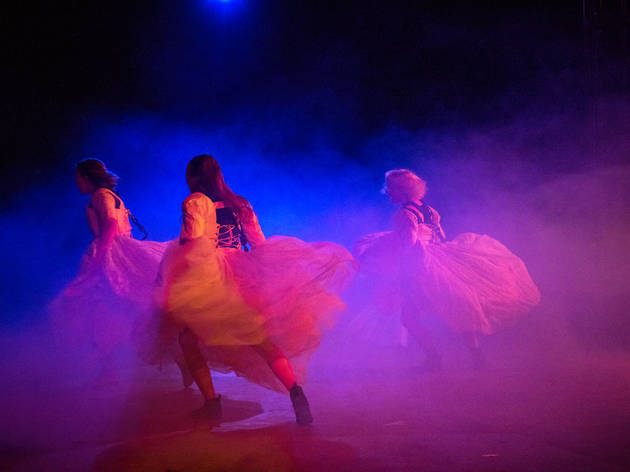 3/7
Mark Robson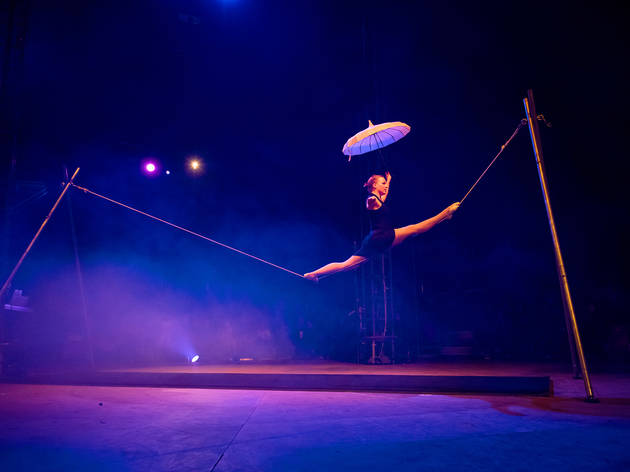 4/7
Photograph: Mark Robson/Supplied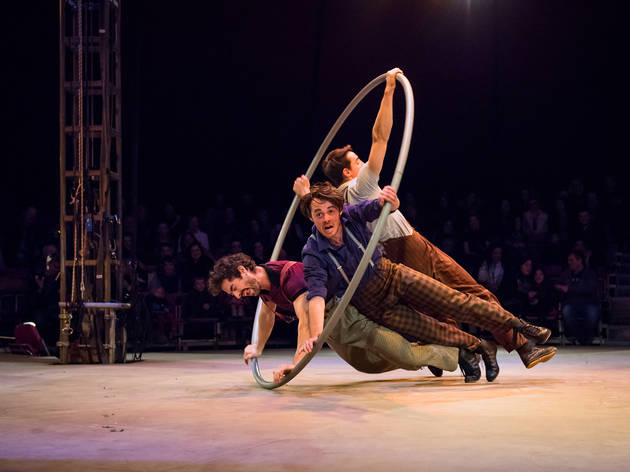 5/7
Photograph: Mark Robson/Supplied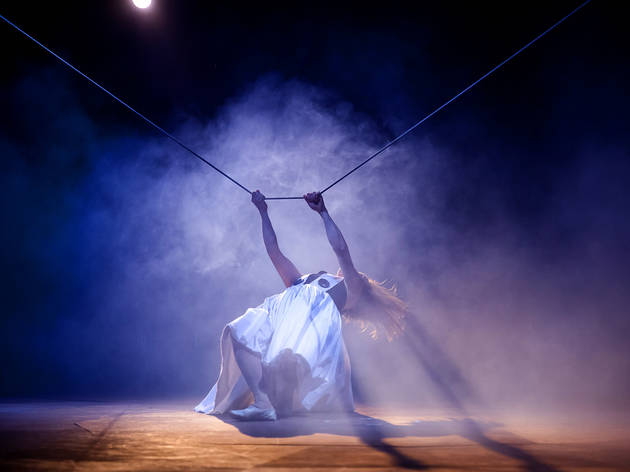 6/7
Photograph: Mark Robson/Supplied
Lexicon Photo Credit: The Other Richard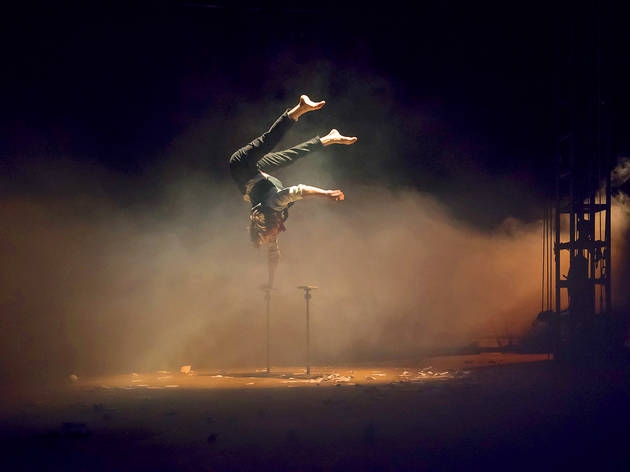 7/7
Photograph: Mark Robson/Supplied
Time Out says
The circus ring is reborn in this Melbourne Festival show from the UK's NoFit State
What would an Australian arts festival be without a crowd-pleasing circus? For the last decade, the country's major festivals have had circus arts very much at their core and have been using these shows to boost their bottom lines by reaching across all sorts of demographics and giving thrills to crowds they mightn't traditionally cater for.
But finding the right kind of circus can be a challenge – it's got to be something with enough artistic integrity to justify its place in a major arts festival, but you don't necessarily want something so cerebral it can't be enjoyed after a few wines.
Melbourne Festival is onto a winner with Lexicon, a show as much for adults as younger audiences from British company Nofit State. They're best known for a promenade style of circus, in which audiences wander around a space as the performance happens all around them, but they're going back to basics with this new show and performing in the round under a traditional big top. And there's good reason – this year marks 250 years since Philip Astley invented the circus ring.
In many ways, there's a lot that's traditional about the acts here – trapeze, juggling, tightrope, unicycling – but director Firenza Guidi and her ensemble put a contemporary twist on most of the segments. The entire show moves at a fast pace, and most of the acts feel like they last for only about two minutes; if you're getting a bit tired of one, it's probably less than a minute before the next one kicks off.
It also means there's not a whole lot of time to consider the narrative of the show, which is probably a good thing. It starts off with a stunning sequence involving flying school desks, but it doesn't really follow those ideas through.
The show is more concerned with expressing a consistent style and perspective on circus than it is telling a story. It's more slapdash than most of the international touring circuses we see in Australia – the aerial rigging is all exposed and becomes a compelling show in and of itself – but that doesn't mean anybody's skimping on the spectacle. The final tableau, involving a giant human mobile spinning above the stage, is absolutely stunning.
Other highlights include a series of unicycling acts (yes, really), fire juggling and an evocative solo performed by a woman on two ropes hanging from the roof of the big top. There's also a live band driving the action with an eclectic range of musical styles, bringing plenty of personality to the show – a male singer roars while a trapeze artist swings wildly from the rafters. It gives the sequence a brilliantly punk edge.
And as wondrous as the technical skill on display is, it's really that personality and showmanship that gives this show its soul. In a time where we're increasingly hard to impress, that's what ultimately makes Lexicon such a joy.
Details
Best selling Time Out Offers