Love Letters Straight From Your Heart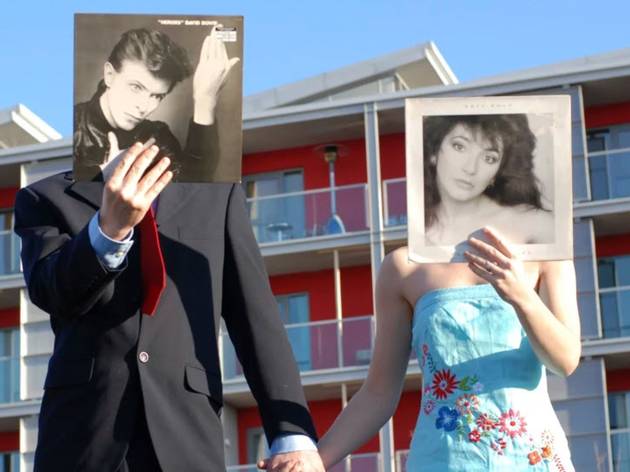 Time Out says
Unfortunately, this sincere show loses something in digital translation
As anyone who has forgot to mute themselves on a virtual work meeting knows, Zoom is not the best forum for meaningful human interaction. But due to current restrictions, theatremakers Jess Hoffman and Richard Dufty, who comprise theatre company Uninvited Guests, have taken their show Love Letters Straight from Your Heart online. And unfortunately, quite a lot is lost in its digital translation.
Time Out London loved the stage version of the show, giving it five stars and a gushing, very un-British review. Uninvited Guests conceived of the show as a dinner party, with audience members sitting around a large table and Hoffman and Dufty alternating as MC. Audience members submit songs and dedications before the performance, and Hoffman and Dufty read them out and play a snippet of each song. The concept is similar to Love Song Dedications, though without Richard Mercer's honeyed voice. During the climax of the performance, Dufty and Hoffman dance without inhibition around the stage in an ecstatic demonstration of love.
Putting the show on Zoom, however, takes away a lot of the warmth and sincerity and replaces it with computer glitches, unexpected freezes and the nagging sensation that the audience are still at work, watching a well-meaning but not particularly well-liked boss try to host a town hall in which everyone suspects there might be layoffs. Dufty and Hoffman keep telling the audience to switch between gallery and speaker view on the software, as well as requesting that their viewers unmute themselves to participate in toasts. While in person those could be real moments of actual connection, online they feel like stilted and somewhat forced audience participation.
The virtual show is 'touring' the world, holding performances at reasonable times in each place it is 'visiting'. Although the Melbourne leg of the tour is over, you can still tune in to one of the overseas shows until June 26. Tickets are free, but donations are welcome.
Details
Best selling Time Out Offers