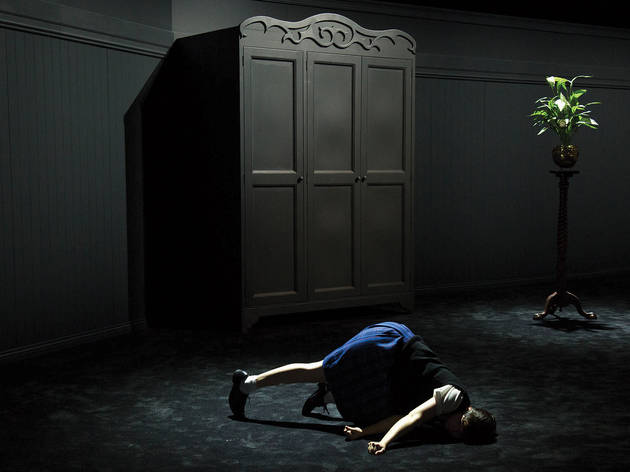 Time Out says
Malthouse's hit 2016 production, written by Tom Wright and directed by Matthew Lutton, returns for an encore season
Australia has a very particular relationship to the myth of the lost child; it conjures our fears of landscape in ways that seem to penetrate to the troubled heart of white settlement. Joan Lindsay tapped directly into this with Picnic at Hanging Rock – adapted for stage by Malthouse artistic director Matthew Lutton for his 2016 season.
"The biggest challenge was how to place the palpable otherness of landscape, of the rock, on stage," Lutton explains. "My immediate response was that you don't. The way to scare the audience was through language." So, no rock? Lutton smiles. "No rock. The actor's voice can convey that monstrosity far more effectively than building a massive rock on stage. I think this should be a piece for voices."
Five voices, to be precise. Lutton cast five young women to "tell us the story of what happened to five girls 115 years ago. The idea is that they are telling a national myth."
Joan Lindsay's story of young girls disappearing on a picnic in country Victoria was an instant sensation, and Peter Weir's 1975 film version embedded the work in the nation's consciousness. The sense of characters being swallowed by the country speaks to a terrifying ambivalence at the centre of white Australia.
Lutton agrees. Lindsay's novel is "explicitly white. I don't think it's ignorance on her part, though. I think it's a statement about the blinkered white lens. A failure to widen the view."
This is an edited version of an interview that originally ran in Time Out Melbourne in February 2016.
Picnic at Hanging Rock's 2018 encore season will star the original cast: Harriet Gordon-Anderson, Arielle Gray, Amber McMahon, Elizabeth Nabben and Nikki Shiels.
Details
Best selling Time Out Offers