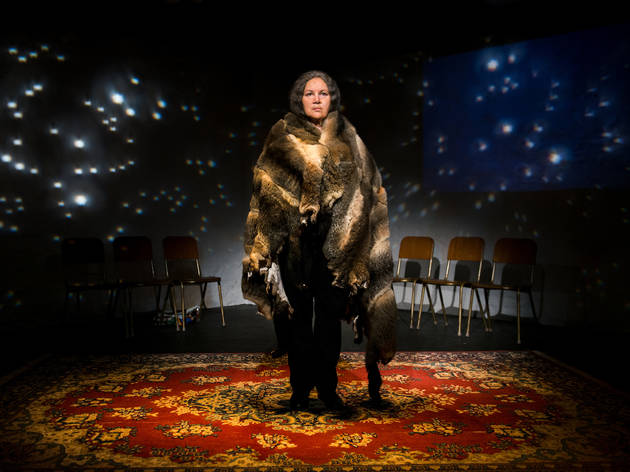 This show puts the government's response to refugees on trial in a theatrical 'people's court' presided over by Aboriginal elder Aunty Rhonda Dixon Grovenor
Sometimes national issues seem too complex and murky for us to really understand. Enter Tribunal, a verbatim theatre project that plans to start a conversation by holding one right before your eyes.
Indigenous elders meet refugees, artists and human rights lawyers onstage to form an Australian Truth and Reconciliation Council. It's a cultural exchange where community leaders tackle gut-punch topics like colonisation, refugees in detention, and institutional racism – by telling true stories about those who are and have been dispossessed and oppressed by the Australian government. It's a reckoning with our past and our present, as well as a call to arms for our future.
Fairfield's Powerhouse Youth Theatre, with their cast of activists, new Australians and community, tell provocative and heartbreaking stories with respect, honesty, and energy. For the most part, these aren't performers: these are real people. Don't expect melodrama or a play-like script. Expect anger, tears, and surprising pockets of hope and joy.