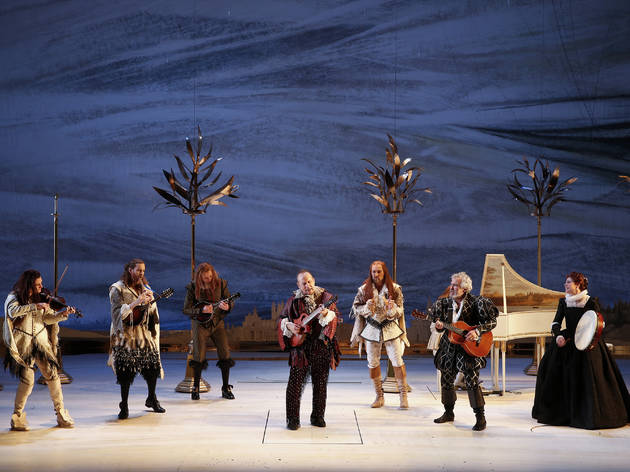 1/11
Photograph: Jeff Busby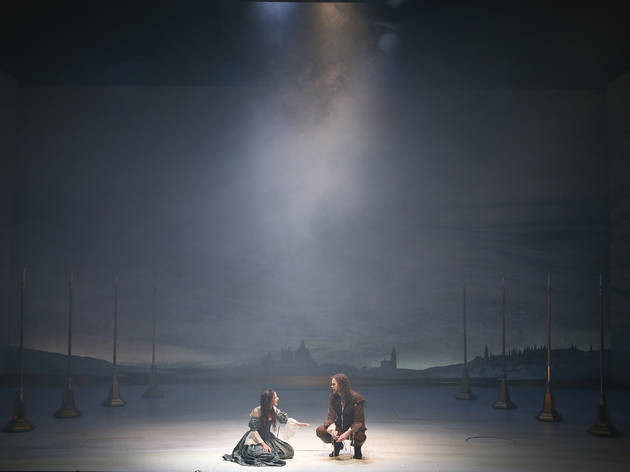 2/11
Photograph: Jeff Busby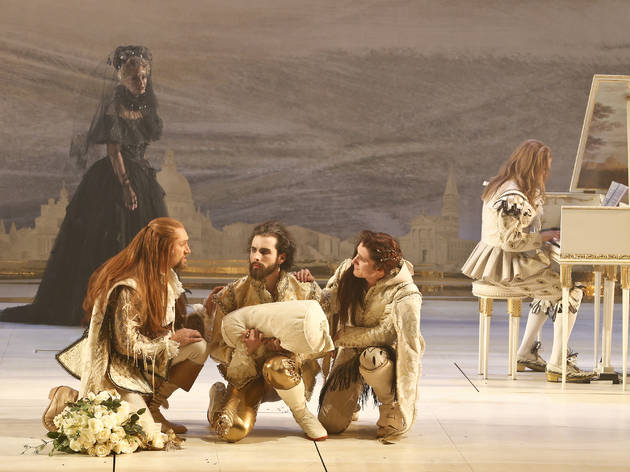 3/11
Photograph: Jeff Busby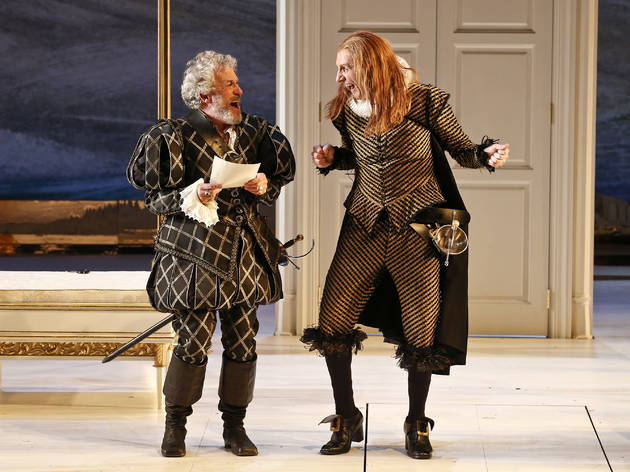 4/11
Photograph: Jeff Busby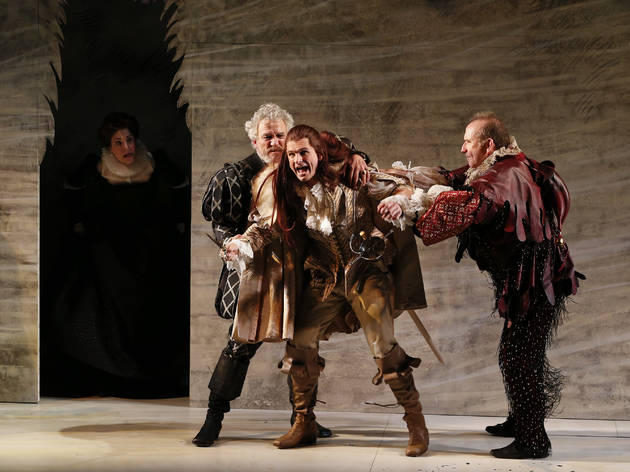 5/11
Photograph: Jeff Busby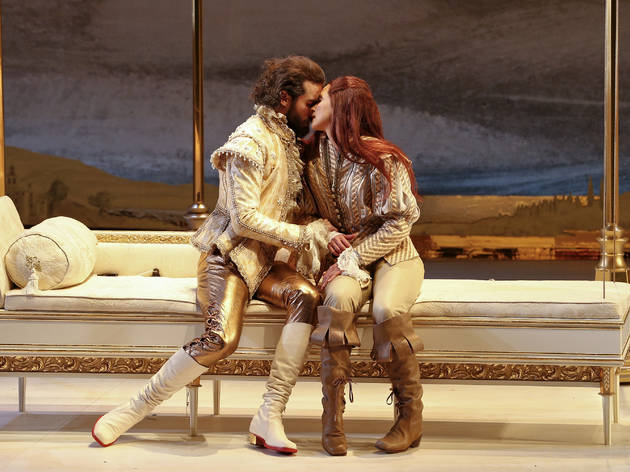 6/11
Photograph: Jeff Busby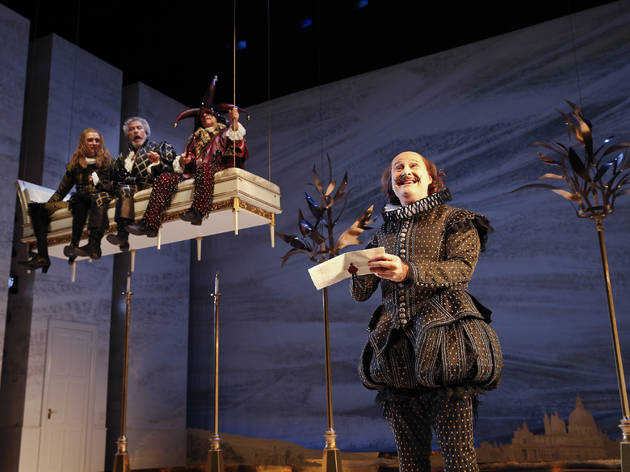 7/11
Photograph: Jeff Busby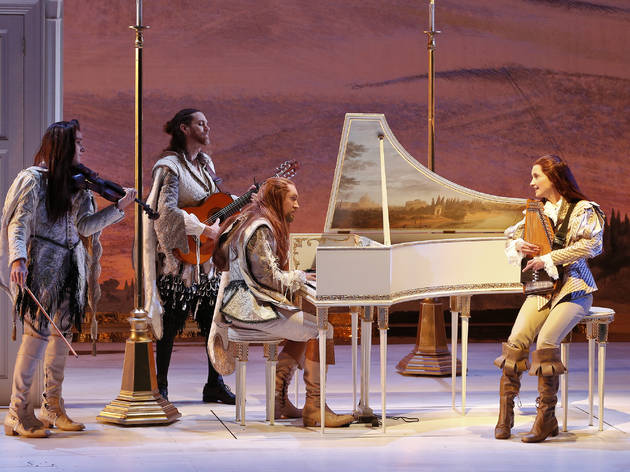 8/11
Photograph: Jeff Busby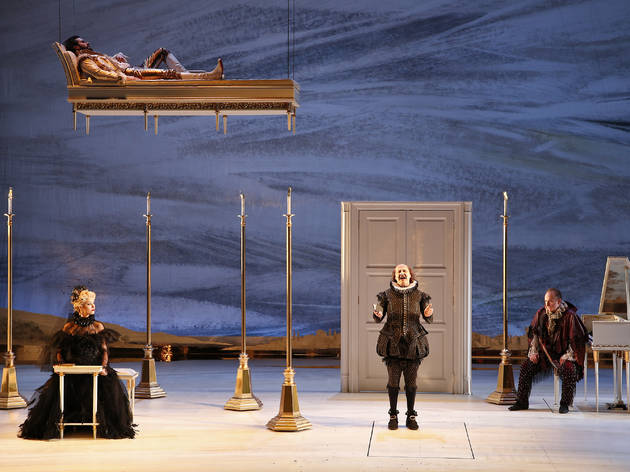 9/11
Photograph: Jeff Busby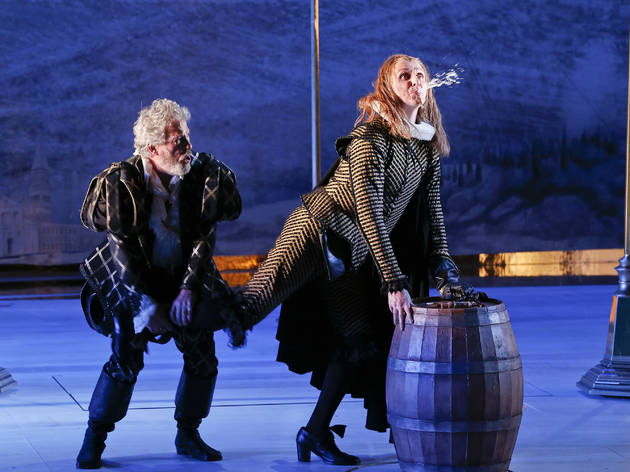 10/11
Photograph: Jeff Busby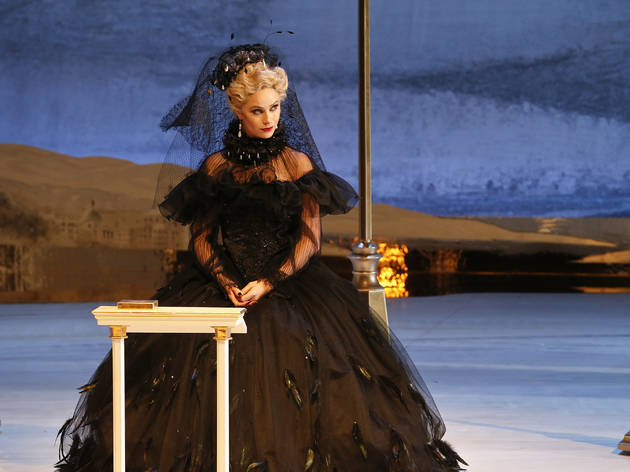 11/11
Photograph: Jeff Busby
Time Out says
MTC is taking on Shakespeare's beloved comedy with an all-star cast
There's an elephant in the room of Melbourne Theatre Company's new production of Shakespearean rom-com Twelfth Night. Geoffrey Rush, who's currently party to one of the most widely publicised Australian court cases in years, had originally been set to star. In an apparent follow up to its A-list helmed production of Macbeth last year – which in spite of lukewarm reviews for its lead, blockbuster heartthrob Jai Courtney, still managed to smash the company's ticket sale records – Rush's Hollywood kudos seemed positioned to drive a similar box office bonanza. But in the wake of the now widely reported allegations against him, Rush pulled his star-appeal from the production, leaving an albeit well-heeled cast minus its biggest celebrity drawcard. So, ahead of opening night a question lingered: could this Twelfth Night still outshine the proverbial Nelly in its way? The answer to this has proven to be an unequivocal yes.
But this will hardly come as a surprise to anyone familiar with the sheer scale of the talent behind this opulently realised production. Director Simon Phillips is a thoroughly seasoned hand with Shakespeare, delivering several major stagings for MTC, including last year's Macbeth. Philips' vision for that production very much played up to the cinematic associations of its leading man, the mood of the show pitched as a sleek, contemporary action epic, complete with technically sophisticated stage effects. It's gestures were grand, muscular and hot-blooded, but left little room for nuance.
Phillips' Twelfth Night comes from a very different mode of theatre making, more concerned with fine detail and historical pedigree. It also seems to draw on another key strength of this director's: his passion for musical theatre.
And not least because this Twelfth Night is so vitally powered by its songs and score, created by the wife-husband dream team of Kate Miller-Heidke and Keir Nuttall in partnership with musical director Ian McDonald. Phillips has also filled the ranks of his cast with capable musicians, notably vocal powerhouse Esther Hannaford as the gender-bending Viola, and Men At Work frontman Colin Hay as a bone-dry Feste the Fool. The sound world is modern and folksy, but an idiosyncratic mix of ancient and present day instruments, all performed live, ensures some loose threads remain to the historical provenance of Shakespeare's poetry.
This is just one example of the curiously successful anachronisms that can be found in virtually every aspect of this staging. The costumes and set, with their blinging use of gold and furs, are quasi-Rococo-Baroque via Game Of Thrones, with hints of the appropriate Elizabethan garb mingling with Dickensian Victoriana. Designed by Gabriela Tylesova, with lighting by Nick Schlieper, the set's use of simple backdrops, flies and trapdoors seem to make a conscious nod to the analog stage-tech of Shakespeare's own Globe Theatre, while also facilitating a brisk dramatic pace.
As far as comedy is concern, this Twelfth Night hits the bullseye. The casting of the subplot is almost inexplicably perfect; that such a disparate collection of talents should coalesce so flawlessly is a revelation. Frank Woodley is a rubber-limbed delight as foppish Sir Andrew Aguecheek, delivering a masterclass in physical comedy and vocal whimsy; a scene in which he takes longer than you could possibly imagine to stumble drunkenly through a doorway is worth the ticket price alone. But such outrageous slapstick could throw the show completely off kilter, if not for the balancing counterpoint of Richard Piper, the blustering hedonism of Sir Toby Belch tinged with a surprising undertone of passion, and the formidable yet subtle cunning of Tamsin Carroll's Maria. Less accomplished is Russell Dykstra's Malvolio, whose pert-lipped primness is so obtusely rigid and unlikeable, his humiliated comeuppance feels a little too justified.
The central romantic plot struggles to summon the same charisma. Christie Whelan Browne finds the perfect equilibrium between humour and romance but this finesse shows up the onenote level of Hannaford's Viola, although the genuine pathos she finds when reunited with her brother Sebastian (Caleb Alloway) finds the swell of emotional authenticity vital to drawing what can be a rather clunky cadence to a coherent close. Philips doesn't shy away from the many homoerotic titillations that this play's jumbled genders toy with, but while this amps up the comic potential of these risque taboos, it does sapp yet more of the romantic zeal of the principal plot, particularly from the myopic yearning of Lachlan Woods' Count Orsino.
The laughs certainly command more sway than the lovers in this production, and in several respects, it barely attempts to resolve Twelfth Night's sexual and moral ambiguities or balance the opposing hemispheres of the comic and romantic. But then this was likely never Phillips' intention. His aim was to create a solid gold feel-good show, and in this regard he succeeds without question.
Details
Best selling Time Out Offers